Yep! You read right.
Some pretty exciting things have been happening around the Journo office. And at the top of the list is the release of our brand new User Sites!
What are they? What does it all mean? So glad you asked. 😊
But first, let's get some housekeeping out of the way. You have probably noticed the Journo app itself has gotten a facelift.
We've made some tweaks that hopefully, you've had some time to get familiar with. Here are the highlights:
HOME SCREEN: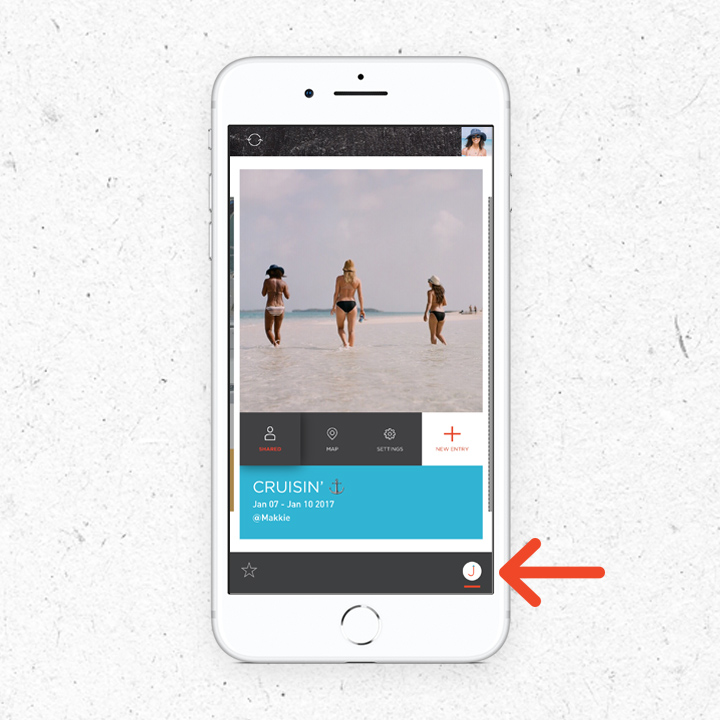 Where there was once a button to 'Add New Journo,' you will now find a Journo icon button that will always take you back to your home screen.
Journo exclusives remain in the same spot, accessible by tapping the star icon.
ADD NEW JOURNO: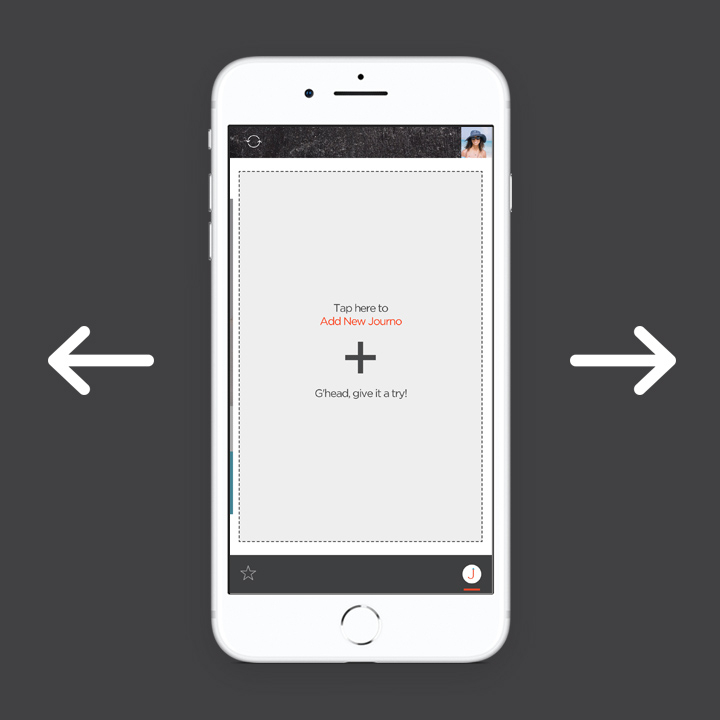 To add a new Journo simply swipe all the way left or right and tap to set a new one up.
PROFILE SETTINGS: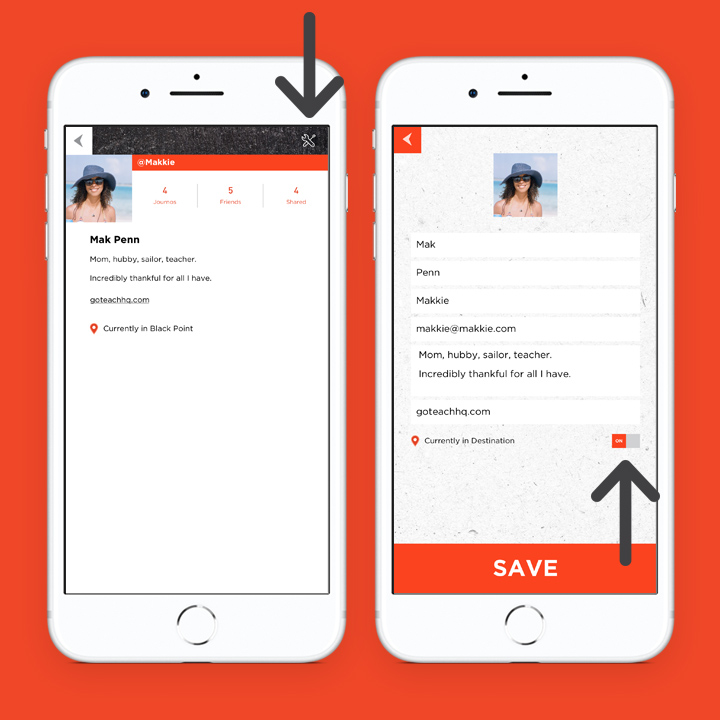 We've made some cool adjustments to your profile area as well…
You can now add a short bio, including a website link if ya got one, that will all be shared publicly on your User Site.
Turn the 'Currently In Destination' switch on and it will let people know where in the world you are when you last made an entry.
ENTRY VIEW & EDIT: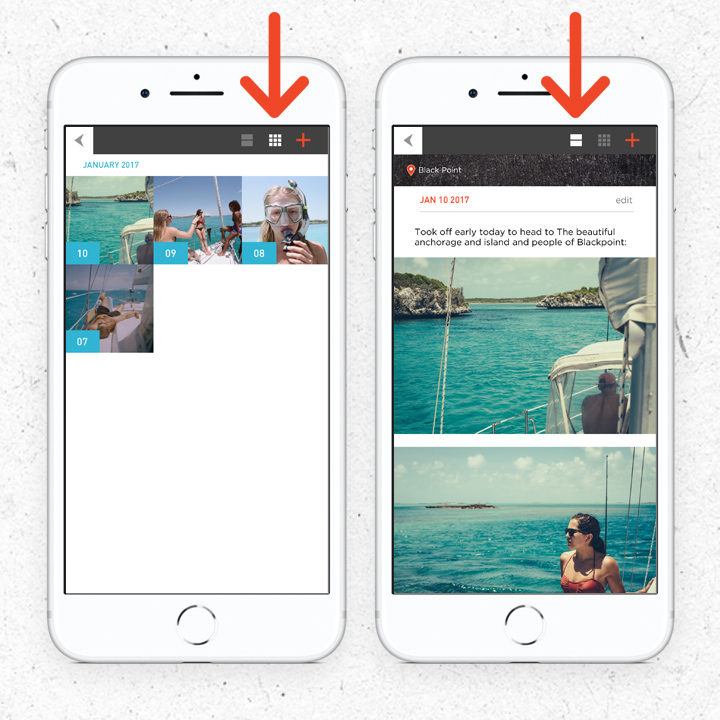 You now have two entry views: the classic thumbnail view and a new scroll view.
We've also condensed multiple entries per day into one in order to clean up your layout… and added a "cute" (as Ann called it) little icon to let you know.
Also, to edit an entry, simply tap the 'Edit' button that sits at the top by the date.
AND, drumroll, please…
JOURNO USER SITES
We've made it easier than ever before to share your travels and adventures with friends, family and other like-minded people out there looking to be inspired.
Journo User Sites are a place to publicly share your writing, photos, drawings, and wanderings… whether it's exploring the city in your backyard or a country across the globe.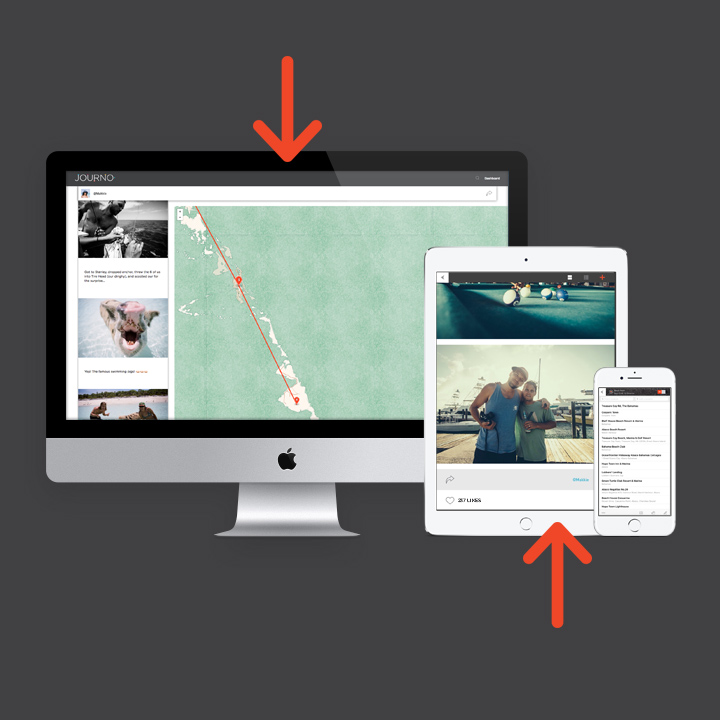 Every Journo you create in your app now has the option to be published live to the world on your very own online travel blogging website!
And your friends and fam (ie. Grandma ❤️) don't need a Journo account to follow your live Journos, making it an incredibly easy platform for sharing with others.
It's literally the best way know to document and share stories while on your travels and to also look back fondly at once you're home (and itching for another adventure).
Housed within your individual Journo Settings lays the key to your own user site. This is where the magic happens: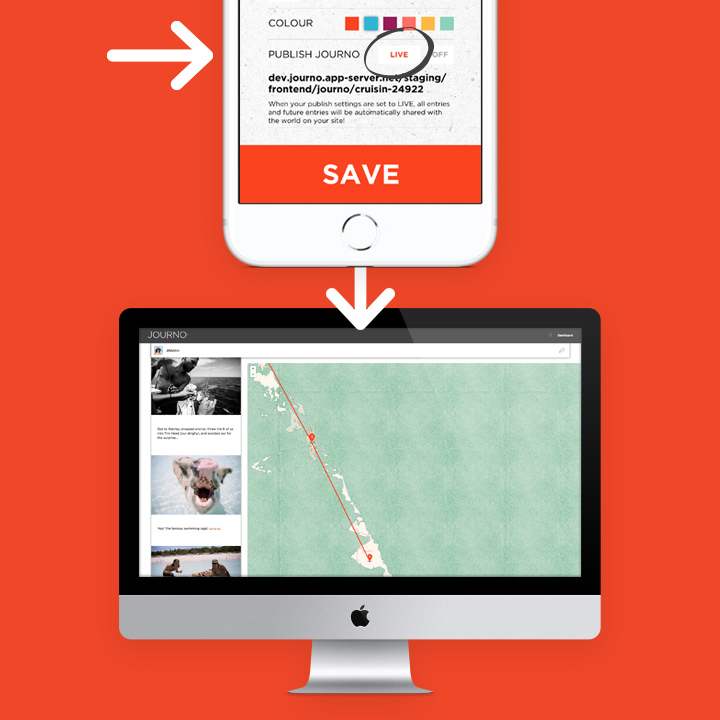 To publish your Journo, tap the book settings, press the 'LIVE' button and hit 'SAVE'. That's it!
You can share a link to your published Journo at any time from your settings OR use the share icon directly from an entry to share that particular entry.
To view your live Journos, profile, and dashboard, visit jounohq.com and Log In.
This is your home away from home where everyone can see your adventures come to life!
As you scroll through your entries, your travel routes are dynamically displayed via the pinned locations at each destination.
And don't forget to explore other Journo'rs travels by visiting the Featured User Sites page or searching people or locations on the website… and make sure to show some love to your fellow adventurers by tapping the heart icon at the end of their entry. 👌
We hope you dig all these improvements we've made to Journo for you! As always we love hearing from you… so please send ANY feedback – what you dig, what we can improve, and what you'd like to see.