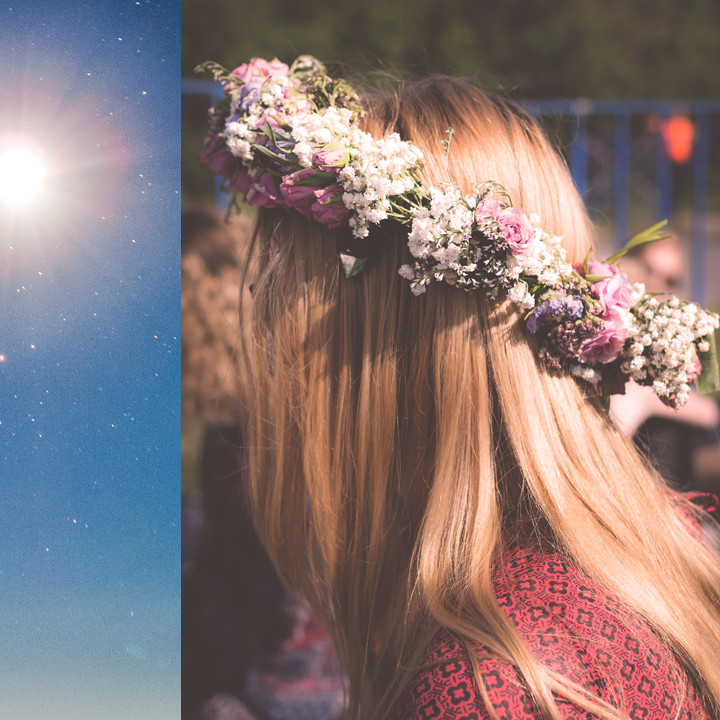 Summer Solstice, on June 21st, marks the official beginning of summer and the longest day of the year for the Northern Hemisphere (happy Winter Solstice to the Southern Hemisphere!). Sounds like a great reason to have a party.
Solstice is latin for sol (sun) and sistere (to stand still).
This astronomical event has been celebrated since the beginning of time and each culture has it's own rituals, celebrations, and symbolism behind the day. But in Sweden Midsummer is second only to Christmas in terms of celebrated holidays.
The Swedes do it right…
Originally just a one day party, their festivities now span an entire week, from June 20-25th. 🍸🍻🎵
Envision the best summer bbq EVER, but with flower crowns and your whole family jumping like a frog around a maypole (watch the video for an explanation 😂).
This adorable video titled Swedish Midsummer for Dummies shows you everything you need to know…
And I GUARANTEE will make you want to go party for Midsummer in Sweden before you kick the bucket:
If you ever needed an excuse to travel to Sweden now you have it…
Just don't forget your starter kit (bug spray, rain jacket, a 6 of beer, Skåne Akvavit, a life jacket, and condoms)!