It's important to follow certain rules of etiquette when we travel.
Just like on an airplane, on a train, or in a hotel, nudist beaches have terms of etiquette too.
Are you packing for a destination and planning on visiting a nudist beach for the first time? Be sure to bookmark this page for what to expect as a first timer, and the dos and don'ts of nudist beaches.
What To Expect As A First Timer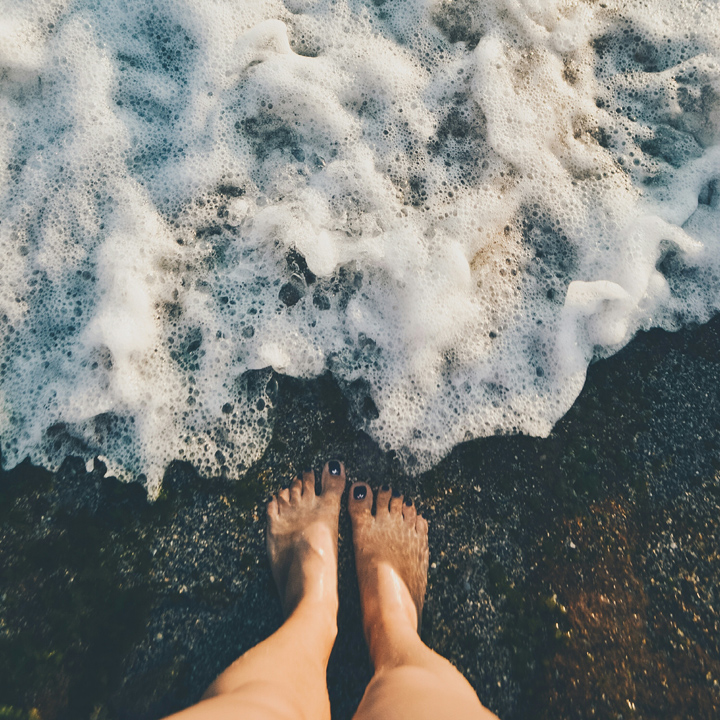 Not everyone will be completely nude.
It may take you some time to strip down, well all the way down at least. Many people that visit nude beaches are only half-nude while others choose to remove all clothing.
Either way, the people on the beach support you for what you want to do. It's sort of a "we're all in this together" feel. 👏🏼
Prepare as much as you'd like. 
As I mentioned above, the "we're all in this together" feel is prevalent while visiting a nudist beach. So, preparing to be nude in a public place is totally up to you. Do you need to wear certain clothes, certain lotion, or shave? Those are all personal choices.
We do suggest you bring lots of sunscreen lotion to lather up while bathing underneath the sun's rays. Especially certain spots of your body that haven't seen the sun before. Don't let a bad sunburn ruin your vacation!
There's no pressure. 
If you commit to visiting a nudist beach, then being half or completely nude is what is expected of you. If you're not going to do this, then go to a regular public beach. However, on the nudist beach, there is no pressure to look or act a certain way. It is the same as a public beach, just less clothing.
Dos & Don'ts Of Nudist Beaches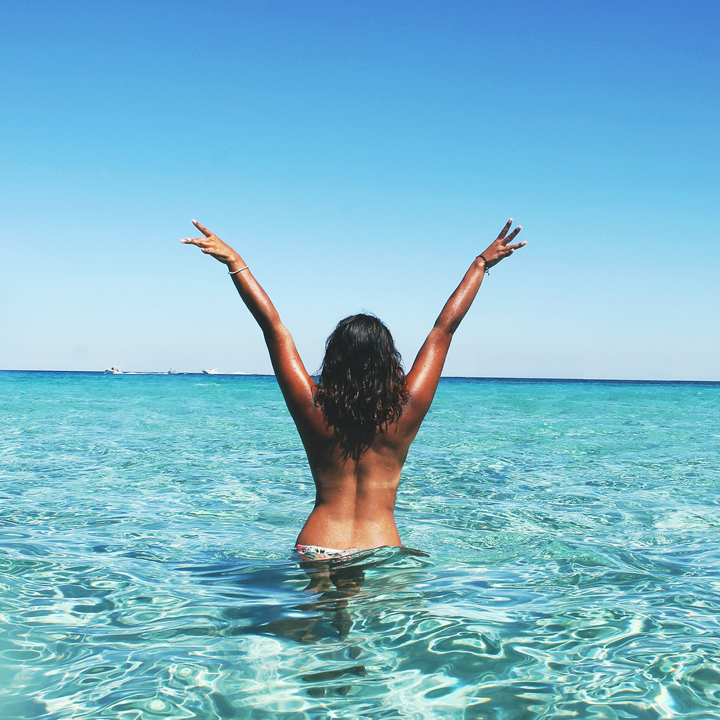 Don't assume this is a clothing-optional beach.
Do your research! At the end of this blog post, we'll list some top nude travel destinations and beaches, however, there are definitely more than this list.
We can't stress enough how important it is to ask if clothing is optional, because if you do remove clothing and it is not actually optional, many places will fine you or arrest you.
Public nudity is considered a serious crime, so do yourself a huge service and use your favorite search engine, ask public information offices, police officers, whoever you can find that will verify whether or not clothing is optional.
Do apply and bring extra sunscreen.
It is recommended by most sunscreen companies that the product is applied to the skin at least 15 minutes before getting in the sun.
Whether or not you have this time (or remember), apply your sunscreen generously. Bring extra sunscreen and make sure it has high SPF, you want to protect your skin as best as you can.
In reality, who wants sunburn to alter or affect the rest of their trip? Not us! Avoid the terrible effects of sunburn and pack the sunscreen. In surplus. ☀️
Don't take photos while on the beach.
Keep this as a rule of thumb for any beach you go to, but limit the use of your phone's camera or any camera you own.
In the event that someone is in the background of your photo, this is a violation of privacy and could cause some rifts between you and these other people. This goes without saying, but do not take pictures of other people on the beach without their consent.
Do remember: "We're all in this together!"
Embrace the philosophy of "we're all in this together" while visiting a nudist beach.
The choice to visit the clothing optional beach is made by each individual that steps foot on the sand. There's no need to worry and feel awkward or weird, just enjoy your time at the beach just like you would on any other beach.
Don't be afraid to speak up if you're uncomfortable.
Don't be afraid to speak up if someone on the beach is making you uncomfortable.
If someone is staring at you, making you feel weird, or acting inappropriately, do not be afraid to speak to a lifeguard or other beach attendees. This is so important because these issues that make you uncomfortable should not be a reason that you do not visit a nudist beach!
Do bring a towel to sit on public chairs and benches.
Just as you would bring a towel to a regular beach chair or public area, keep that in mind when visiting a nudist beach. We want to stay clean and not risk passing things along!
Don't stare.
Finally, no matter how strange the situation may feel, as mentioned above, we're all in this together!
Do your best not to stare at other nude bathers on the beach. You don't want to be made uncomfortable, so don't make others uncomfortable. Sit back and relax. If you can't relax, find another beach. 🌊
Where To Find Nudist Beaches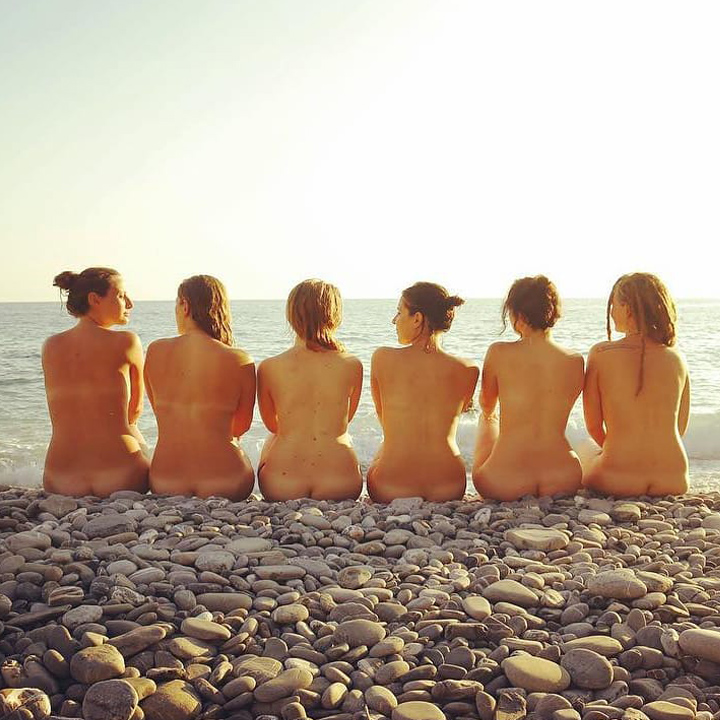 Spiaggia di Guvano in Corniglia, Italy is your go-to spot if you're looking for a nudist beach that is hidden, isolated and a little hard to get to. If walking by foot, it is a beautiful walk or hike to get there.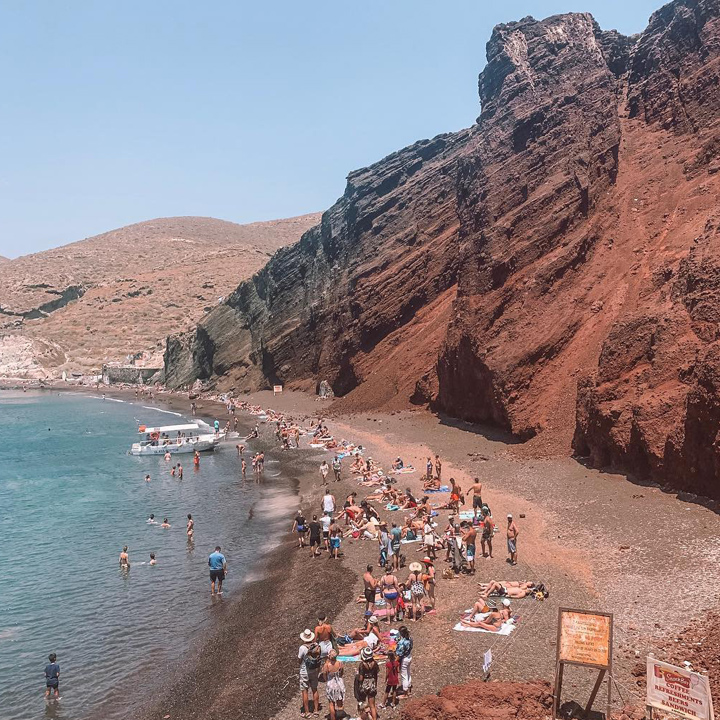 Red Beach in Crete, Greece is one of many "red beaches" in Greece, most of which are naturalist or nudist friendly.
It can be reached by water via boat, kayak, jet ski or by hiking about 25 minutes from Matala. You'll have to journey over a steep hillside and down one path that requires climbing over a few small boulders.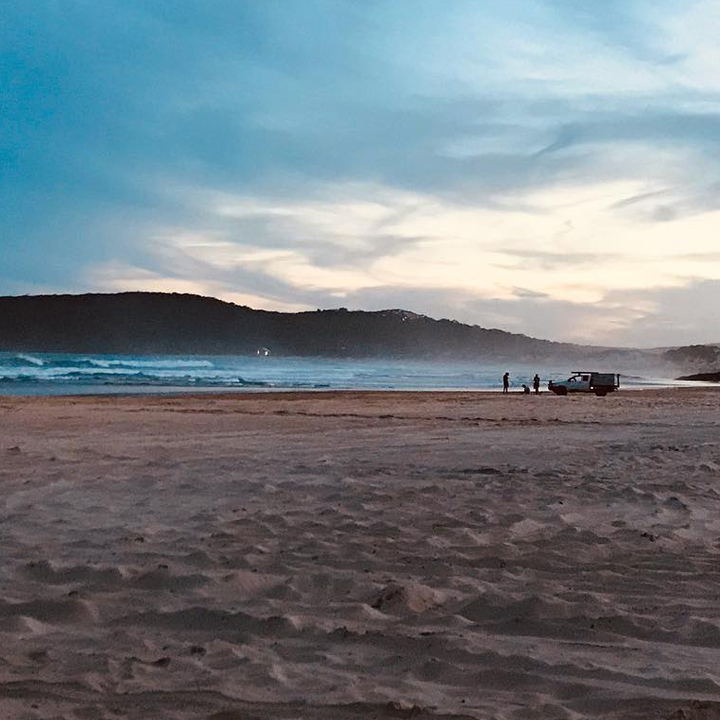 Samurai Beach in Australia is a gorgeous location if you want to skinny dip down under. The beach is clothing optional and is perfect for surfers, beach campers, fishers, and nudists.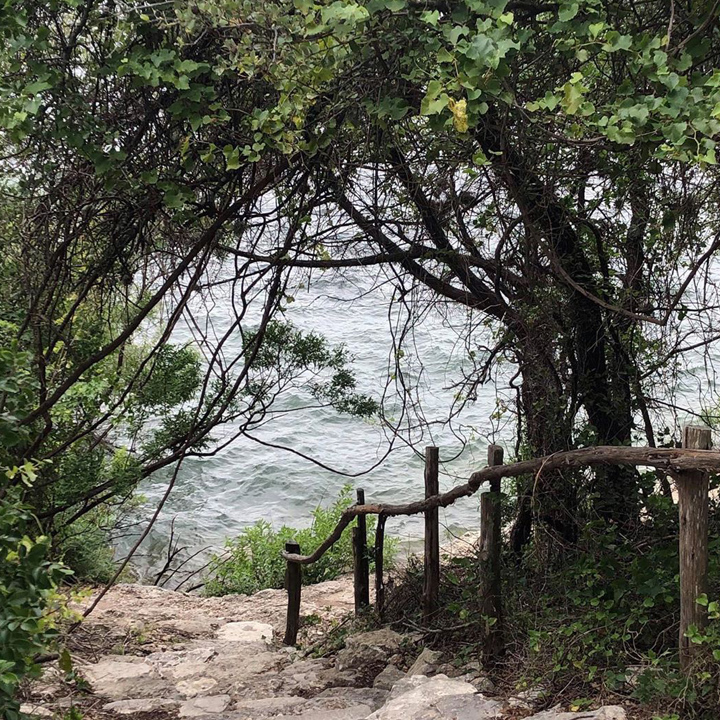 Hippie Hollow in Austin, Texas follows the philosophy, "we are adults, so why do we need rules?" We totally agree, except for what we've stated above. This clothing-optional Texan beach sits on 109 acres and is nestled in the natural beauty of the Hill County of Lake Travis.
Gunnison Beach in Sandy Hook, New Jersey is the only clothing optional beach in New Jersey and it's the largest clothing-optional recreation area on the East Coast of the United States.
Gunnison Beach offers dramatic views of Brooklyn and the Verrazano Narrows Bridge and attracts nearly 5,000 naturists per weekend in the summer. Fun fact: part of the beach is reserved as a breeding ground for a native shorebird, the endangered piping plover!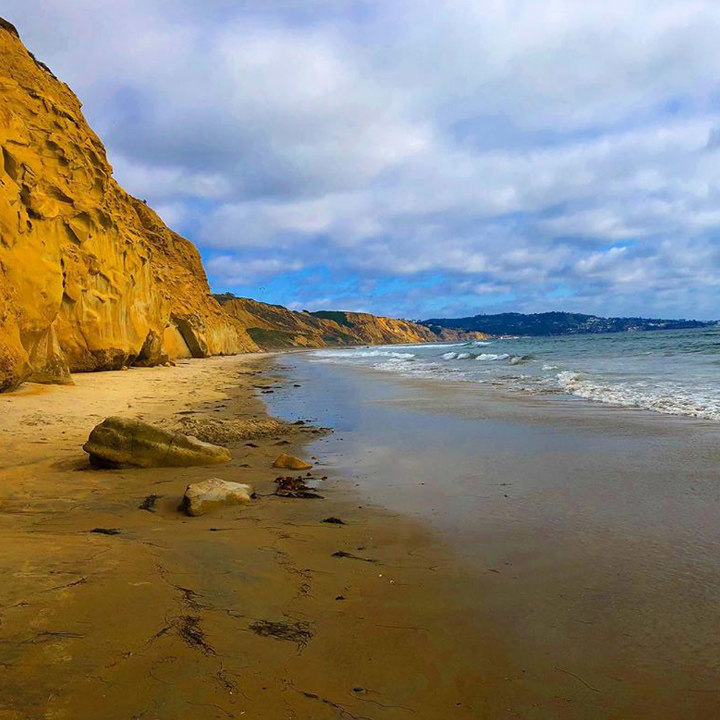 Black's Beach in La Jolla, California is a secluded section of beach beneath the bluffs of Torrey Pines on the Pacific Ocean.
The northern portion is managed by the California Department of Parks and Recreation and because of this, a clothing only portion still exists. This section runs about 100 yards south of the trailhead leading to the Torrey Pines Gliderport and runs north for approximately 1.1 miles.
There are tons of more nudist beaches around the world, so do a quick google search before your next trip! We hope these tips are a good start for you. Did we miss anything? Leave us a comment below!