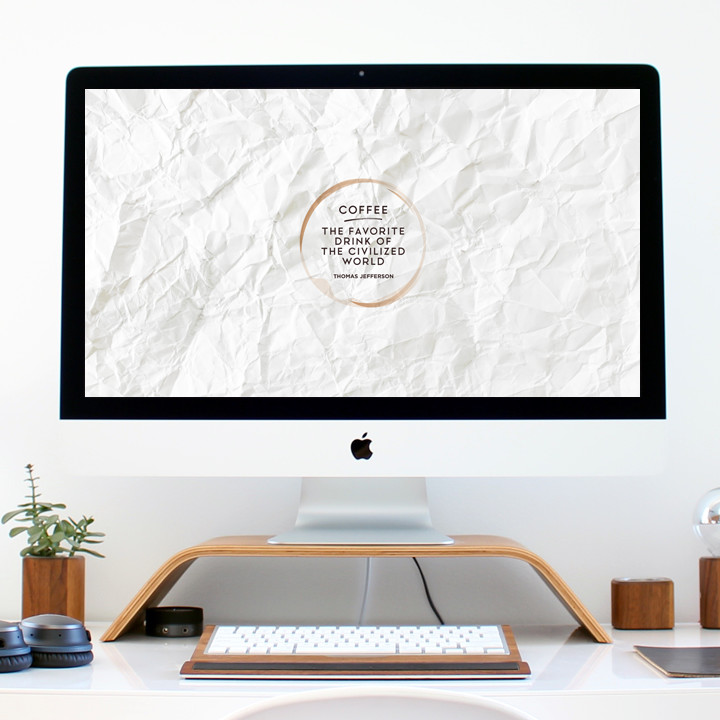 When you think of coffee history, Ol' Thomas Jefferson wouldn't be the first thing to pop into your mind.
But throughout history, coffeehouses have been regular hangouts for intellectuals and freethinkers. This is no exception to one of America's founding fathers, Thomas Jefferson.
During his retirement in 1824, he described coffee as "the favorite drink of the civilized world." And estimated that 1lb of coffee a day was consumed in his Monticello retreat in Virginia.
Enjoy this week's wallpaper! We suggest you update your screens over a cup of Joe. 😉 ☕️
*****Click to download desktop wallpaper*****
*****Click to download iPad wallpaper*****
*****Click to download iPhone wallpaper*****
P.S. Since we're talking about coffee around the world, you have to check out Atlas Coffee Club because they send exotic coffee straight to your door. 🤤