Travel can be part of the job with many careers.
For businesses that cross-collaborate with other companies, schedule meetings with business partners, or require their employees to attend an event or conference, there's always the possibility of gaining a work-related travel opportunity and being a work traveler.
Depending on how often you travel for your career or how long you've worked at a company, you may find that navigating the airport, booking accommodations, and using your devices on the go can be challenging or something that is new to you.
What you may not know, is that there are several ways to make this experience easier and more convenient when it comes to staying proactive and organized with the technology you use throughout your travels. Here are some tips to consider:
Invest In A Quality Suitcase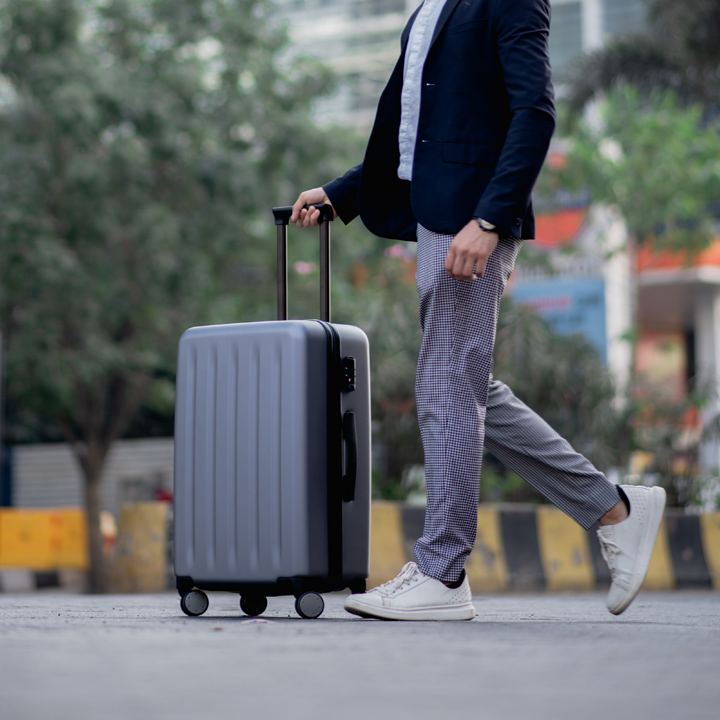 As a frequent work traveler, a smart suitcase can be an essential component in not only having quality storage for your belongings but a carry-on that can aid your technological experience on-the-go.
If you see yourself constantly traveling for your job, it may be smart to purchase a suitcase with additional accessories compatible for your smartphone or laptop. Charging units, USB plug-ins, and Bluetooth features are taking suitcases to another level, which can make keeping your gadgets at a sufficient charge, improving your ability to work conveniently outside the office.
Seek WiFi Inclusive Locations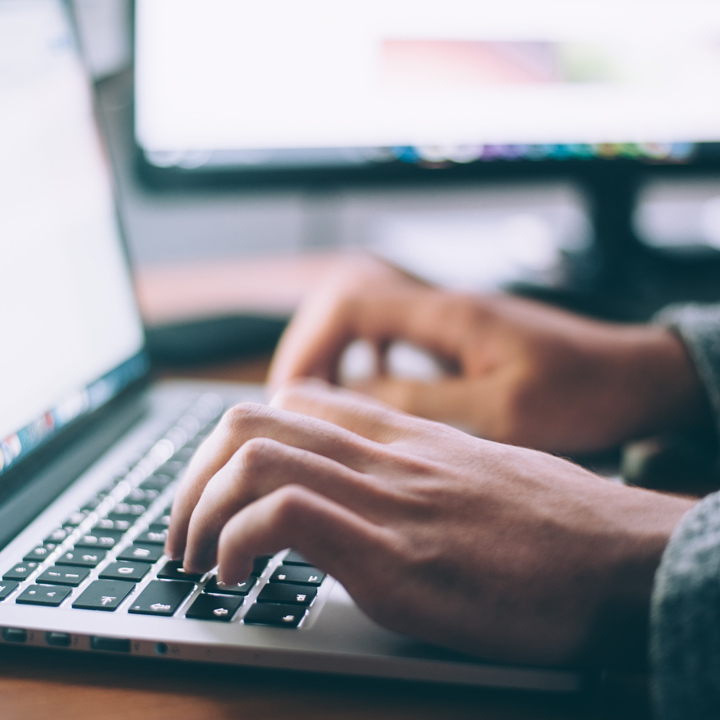 Throughout your travels, your chances of finding WiFi accommodating locations is pretty high due to the popularity of cellphone use, but knowing the details associated with its availability, price and quality are important to consider as well.
As you or your manager are booking hotel reservations, transportation or meetings, contact property managers to ensure the internet is easily accessible and pairable with multiple devices. It never hurts to communicate ahead of time, and this can reduce your chances of having limited internet access during the workday.
Utilize Airline Apps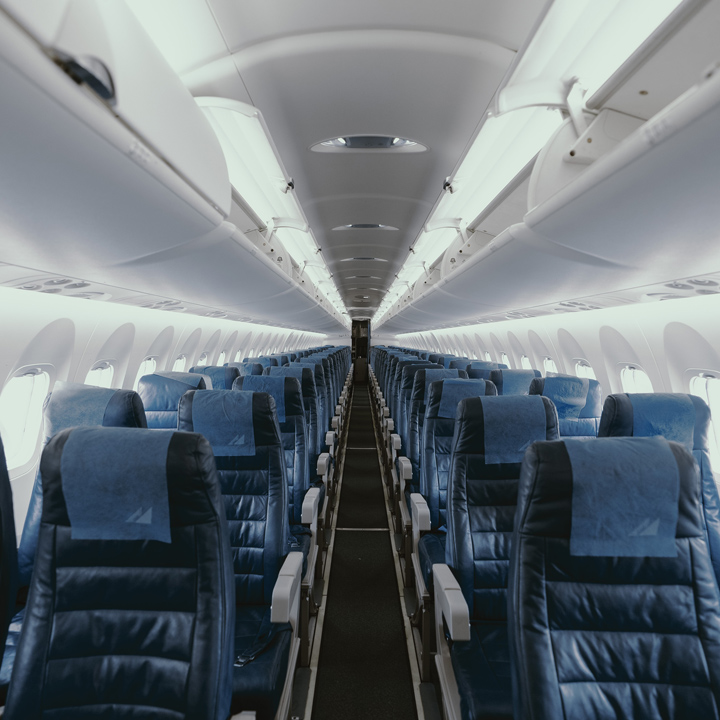 With almost every airline company comes a downloadable app you can use on your smartphone.
Instead of printing tickets, checking flight schedules in random areas of the airport, or receiving flight updates only at your gate, an airline app makes all of the difference by making those tasks easier and accessible right at your fingertips.
As a work traveler, using an airline app can ease the process of navigating the airport and boarding the plane in a timely manner.
Consider Device And Credit Card Protection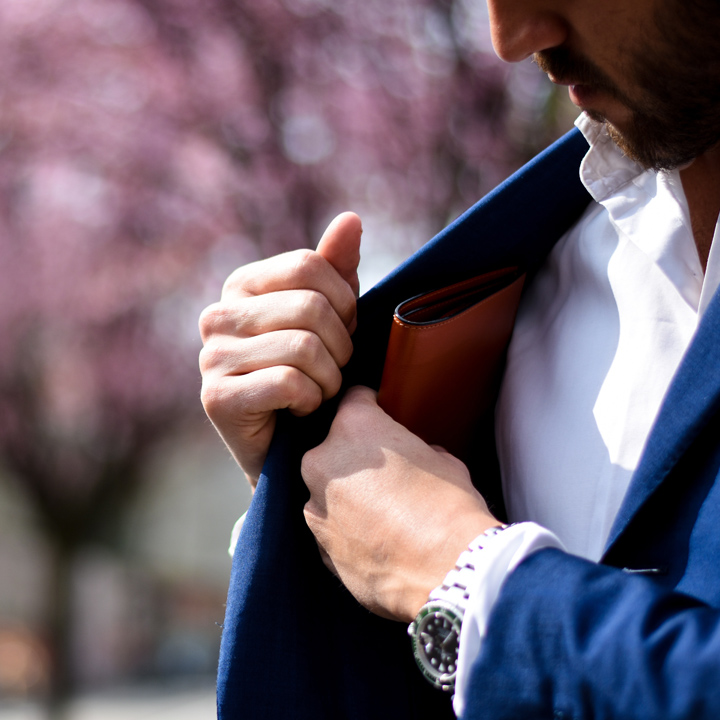 It's one thing to use your everyday wallet, cardholder or carry-on bag if you travel once in a while, but as an employee who's traveling for work a lot, it's imperative to keep your personal documents, credit or debit cards and technologies safe from digital thieves.
With suggesting travel safety as a top priority, remember that criminals can be behind a computer screen and with every transaction, laptop or smartphone activity comes the risk of dealing with a hacker.
To decrease your chances of theft or fraud, consider using RFID technology. Items like an RFID blocking wallet, RFID moneybelt or bag will keep your personal belongings safe. For texts and calls, it may be best to download an app on your cell phone that requires little satellite signal to privatize your conversations too. This can reduce the number of spam phone calls or messages you receive by communicating through a location-specific signal tower.
Download Find My iPhone
There is not a doubt that losing a smartphone can send you into panic mode.
Backtracking your steps, having the fear of it being stolen and potentially using someone else's phone to disable your own can all be a part of the process-it could even lead you to not having the option of using your phone at all.
Just in case this happens during your work trip, download Find My iPhone for Find My Device for Android users to successfully track the location of your device. This may entail you to use another person's phone to log into the app, but once that is completed, you'll know exactly where it is.
Go Mobile With Your Bank Account

As a work traveler, technological accessibility is bound to create an uncomplicated traveling experience. Along with internet access, device protection and utilizing your smartphone as a necessary travel tool, money management can play a key role in your business travel success.
The traditional way of banking requires you to visit your local bank in person, but as a work traveler, this can be a strong inconvenience. By using a mobilized bank account, you're not only making your financial information easily accessible but eliminating overdraft and foreign transaction fees in case work takes you abroad too. This can make checking in on the status of your money easier than ever and save you additional cash along the way.
Save Documents To The Drive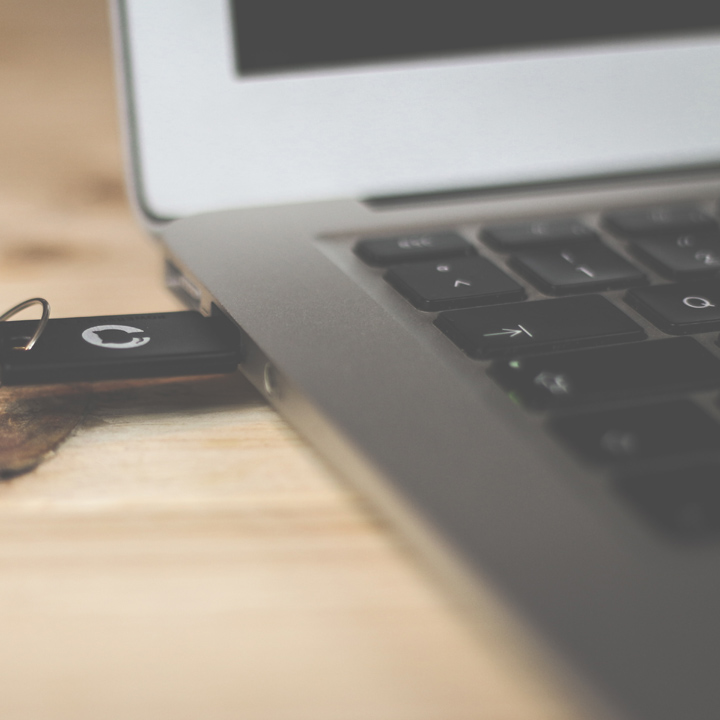 When you're using any device, it's better to be safe than sorry when it comes to your work documents.
You may be running low on storage or in need of a backup plan when things don't go as planned. As you're reading, editing or looking over a work file save a copy to a desktop folder and on a separate drive, such as a USB or Google Drive folder. That way, if you reach the point of a technology catastrophe, you can reference the cloud or external source to restore your information.
Avoid Placing Devices In Your Suitcase
Depending on how long you're on the road, you may need to check in an additional suitcase along with a backpack or carry-on bag. If this is the case, you might want to keep those valuables in the bag that is with you to avoid severe damage to your belongings.
Suitcases are always moved from carts to conveyor belts and stacked on top of one another on the plane and in the airport, so unless stored in a heavy duty case, screens may crack or internal parts of your equipment may break.
Always Have A Back-Up Plan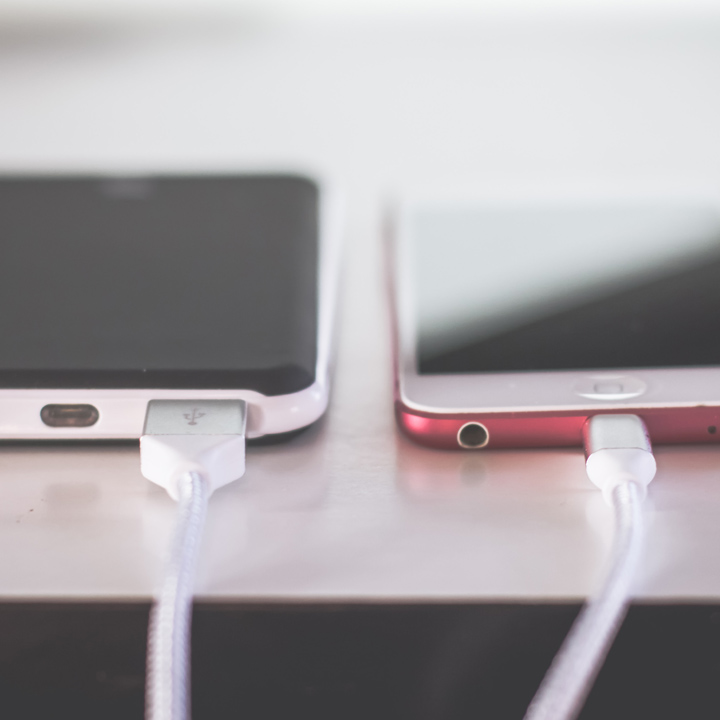 Say you're phone charger breaks, the WiFi isn't as great as you planned, or you have limited access to a charging station and have a work call in a few short minutes-you can't risk these experience if you want to maintain your reputation.
Sure things happen, but there is always the opportunity to plan for the worst. Technology has the ability to prevent many of these problems from happening, and it's all about taking advantage of the latest advancements.
If your internet access turns from hero to zero, use a portable personal hotspot to gain web validity. It is important to bring an extra phone charger with you as well, and if you need to be able to charge your devices at any point, a charging pad or a battery powered phone case can help with that. Consider prioritizing the preparation process of your work-related trip so you're as prepared as possible just in case one of these instances happens to you.
With technology being a significant part of your career and travel time, it's vital to find the right tools, and prepare for any situation when it comes to using your smartphone or computer on-the-go. Strive to make working out of town easier than ever by determining what's best for your travel tendencies, workflow and success!