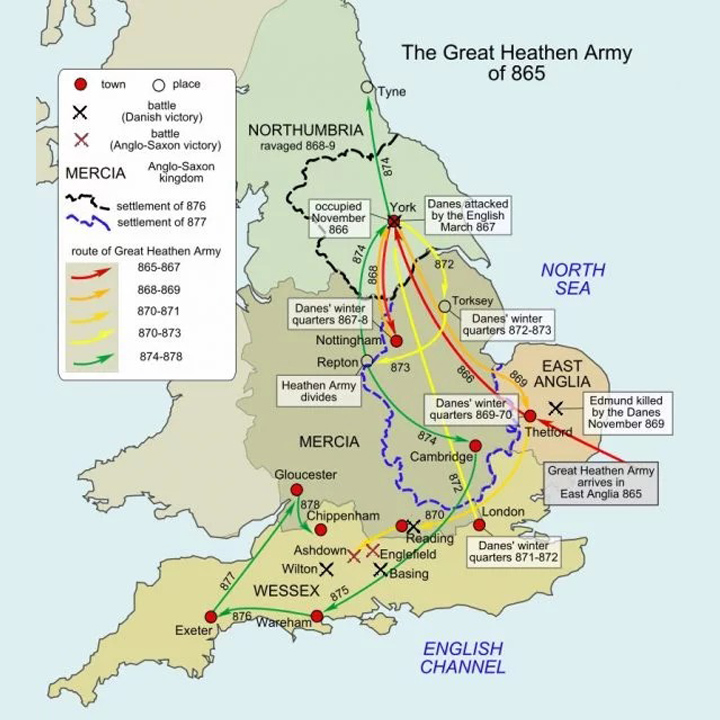 Your surname contains a wealth of information about your family line and an important starting point on your ancestral journey.
A new study headed by Alexandra Sanmark of the Centre of Nordic Studies and the History Channel reveals a list of 22 surnames names that are highly likely to contain Viking blood. And some might surprise you!
There are the obvious ones like any name ending in -sen or -son (this was an early naming convention meaning 'son of'. But also on the list are many Scottish names such as 'McIvor', and 'McAvoy'. Check it out:
Names ending in 'sen' or 'son'
Roger(s)
Rogerson
Rendall
Love
Short
Tall
Wise
Long
Good (e.g. Goodman)
McLeod
McIvor
McAvoy
McAulay
Doyle
McDowell
MacAuliffe
Flett
Scarth
Linklater
Heddle
Halcro
To learn more about how these names made the top 22 and to learn some Viking history give this article over on Country Living a read.
Is your last name on the list? Are you surprised? Comment below!