Your girl is getting hitched, it's time for one last hurrah before the big day.
Whether you're adventurous, laid back, a wine-lover, or a road tripper, we've created a list of 12 bachelorette party destinations for every type of girl.
For The Road Tripper
Head to: Route 66, U.S.A.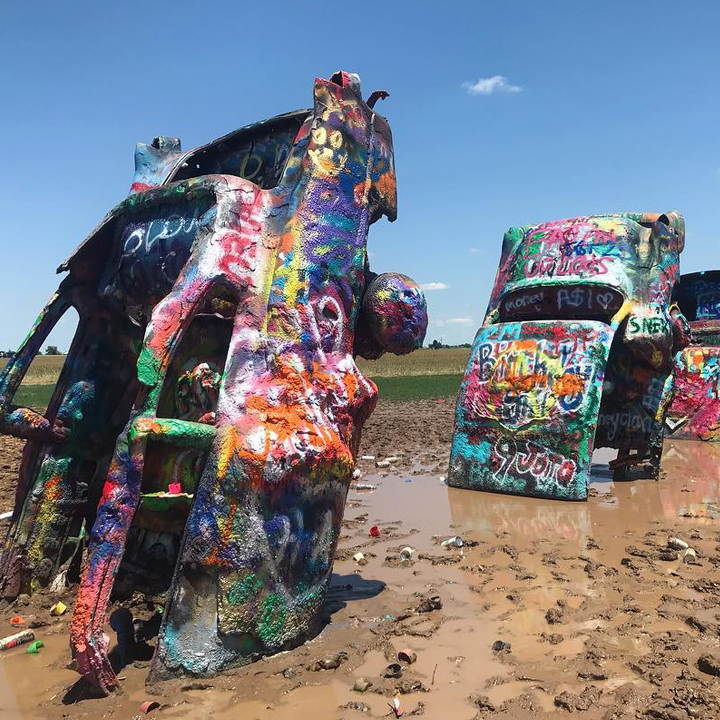 Route 66 is a legendary spot in the U.S. and it's the best bachelorette party destination if your bride loves to go on road trips.
The route runs from Chicago through the states to Los Angeles and ends at Santa Monica Pier. This road trip is a unique way to see major U.S. sights and cities, as well as some lesser-known more quirky spots like the World's Largest Catsup Bottle or the Blue Whale of Catoosa.
What's even cooler about this road trip, most of these points of attraction are completely free to visit and take fun photos with.
Your girl gang will love this adventure where you'll meet new people, see different parts of the U.S., and spend quality time together as you journey on the road. Don't miss Cadillac Ranch and Calico Ghost Town!
Head to: The Great Ocean Road, Victoria, Australia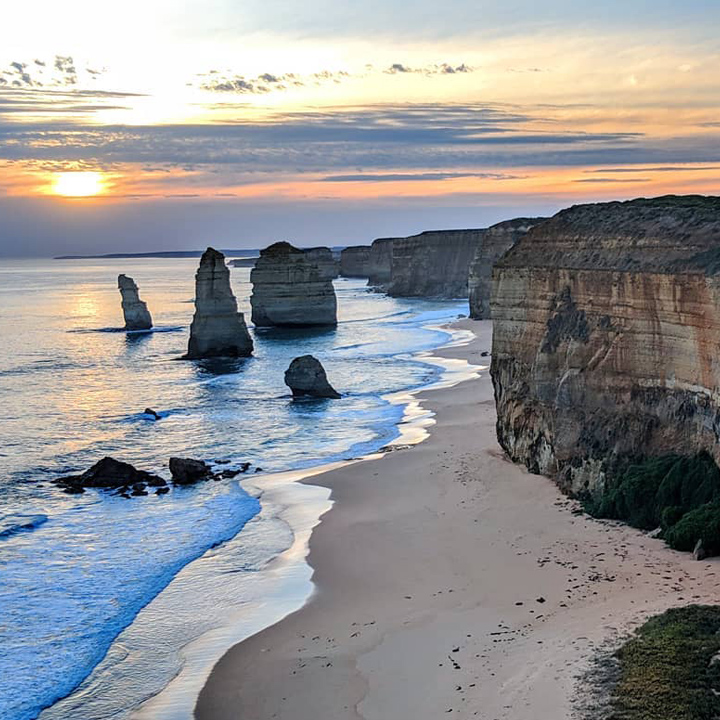 The Great Ocean Road is home to one of our world's most scenic coastal drives along the south-west coast of Victoria, Australia, where you can check out "the world-class surf at Bells Beach and the craggy limestone spires of the 12 Apostles."
On this road trip, you'll be taking in the scenery, soaking in the culture, sampling local produce, spending time in nature, and meeting wildlife too.
The Great Ocean Road displays all parts of nature because it is so diverse – it features everything from rugged coastlines, rivers, rainforests, and waterfalls to treetop walks and old volcanoes. The Otway Fly Treetop Walk and Otway Fly Zipline Tour are ideal for adventurists who can walk or soar high above the forest floor.
For The Wine Enthusiast
Head to: Napa Valley, California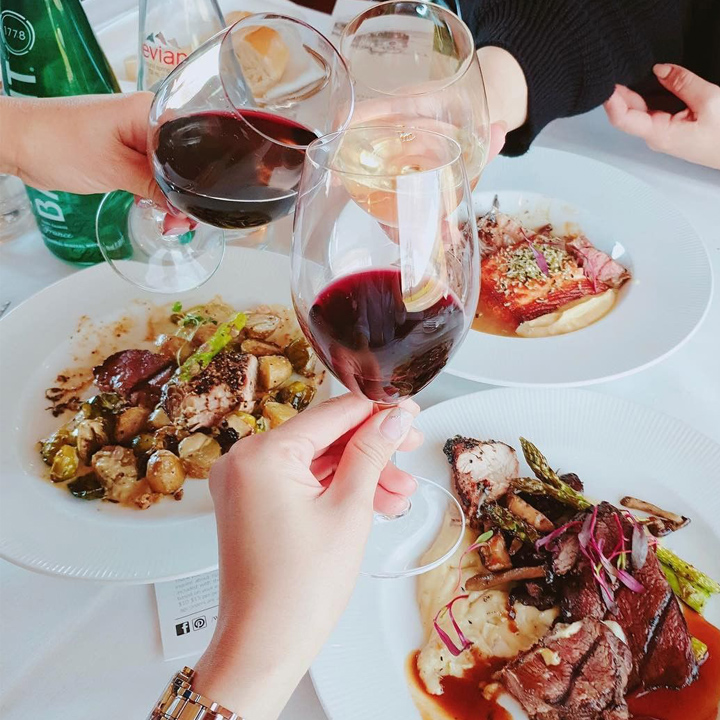 Did you know over 400 wineries make up the Napa Valley, famous for Cabernet Sauvignon?
Well now you do and we hope you are ready to book your tickets. Napa Valley is the premier destination for wine and wine tasting. It's home to hundreds of hillside vineyards and the Napa Valley Wine Train, a vintage train and traveling restaurant that runs throughout the area.
Experience the beautiful wine country of California and travel by some of the most expensive and famous farm real estate in the country, including Oak Knoll, Yountville, Oakville, and Rutherford.
Head to: Bordeaux, France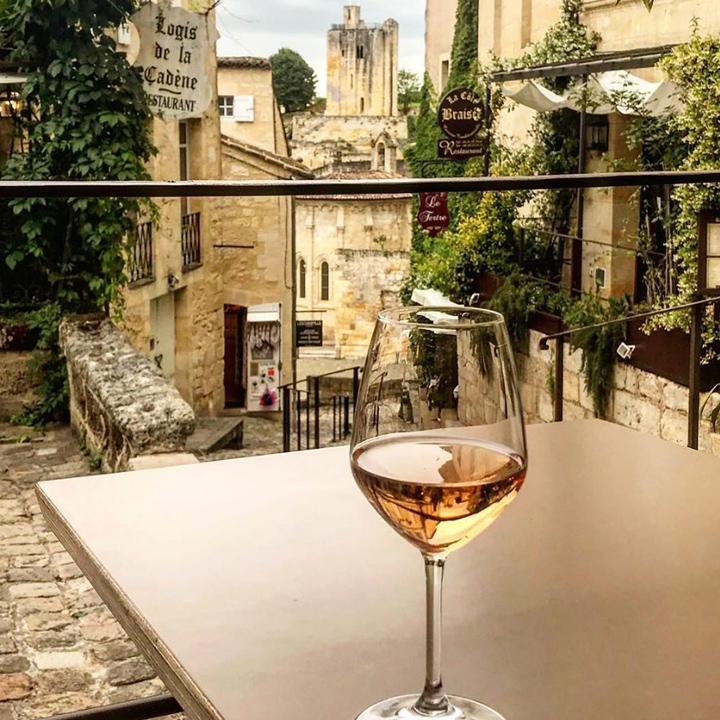 Bordeaux is the hub of one of the world's most famous wine growing regions: France.
In southwestern France, Bordeaux greets visitors with mansions, impeccable art museums, public gardens, fountains, and finally, plenty of wine.
Make sure France is a stop on your Euro trip if you can't help but pour that second glass of vino. Go on a full or half-day tour to learn all about the French specialty and maybe even opt for the tour by bike.
Make sure there's enough room in your suitcase to bring wine home with you, yes, it's that good.
For The Beach or Lake Lover
Head to: The Bahamas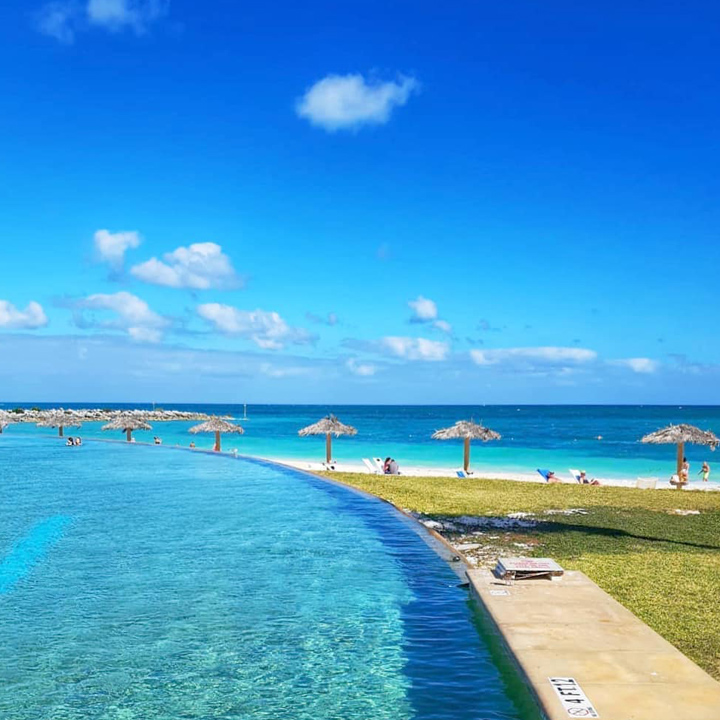 Ah, The Bahamas. Has a nice ring to it, doesn't it? If your crew is looking for the relaxed island feel that you can't find anywhere else in the world, head down to the Caribbean and straight to the Bahamas.
This bachelorette party destination is more than just a fun way to experience island life, it's got tons of activities and adventures for you too. Go swimming, snorkeling, and check out the unique reefs in the area. Maybe you'll see a mermaid! Swim with sea critters in a variety of places too, like Blue Lagoon Island in Nassau.
Head to: Lake Tahoe, Nevada, U.S.A.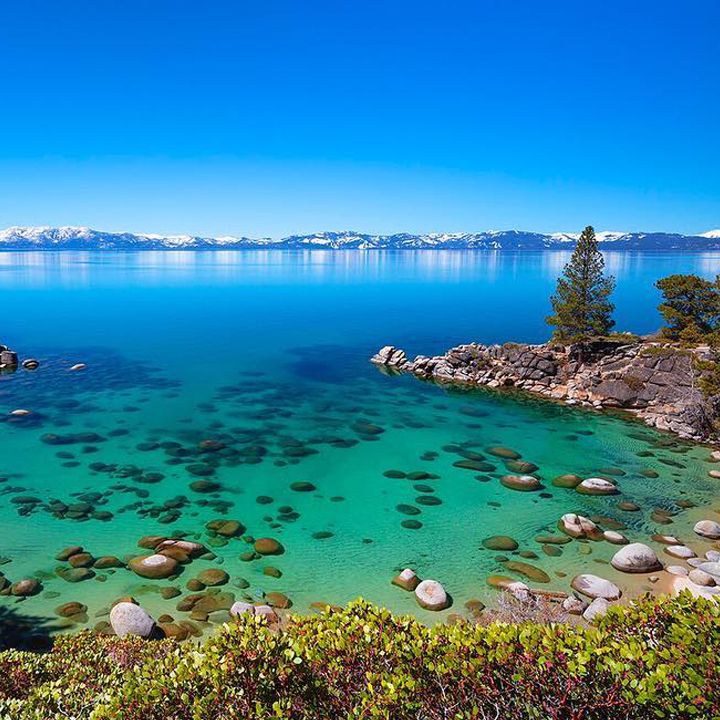 Lake Tahoe is a gorgeous freshwater lake that sits along the state line of Nevada and California. It's also home to surrounding mountains and forests, a great place for winter sports, summer outdoor recreation, and the most Instagrammable-views.
Bring the gal gang and bride here for an incredibly relaxing and serene trip spent by the lake. Gaze out over the water, bask in the sunshine, or enjoy winter sports. If you're looking for a road trip, go on The Most Beautiful Drive in America around Lake Tahoe, you won't believe your eyes.
For The Adventurer
Head to: Europe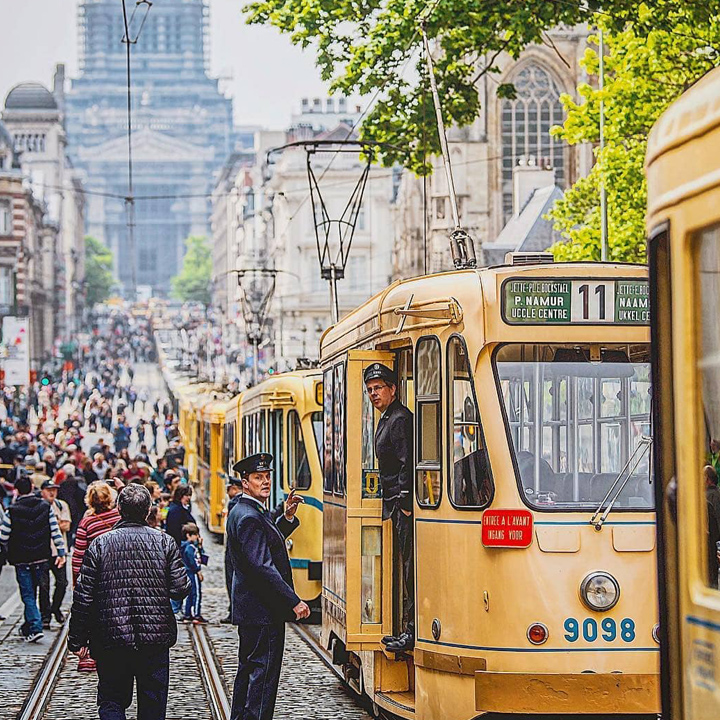 Plan the Euro trip you've been waiting for! Are you interested in hopping on trains and buses and seeing the elegance of Eastern Europe? Maybe you're hoping to see some sights in Spain or maybe you want to head to Ireland and England to follow the footsteps of your favorite British or Irish rock musicians.
Whatever it is, plan it with your bridesmaids! Even for a few days, Europe can be eye-opening, exciting, adventurous, and so fulfilling! Finding your way is all part of the adventure.
Head to: Santa Fe, New Mexico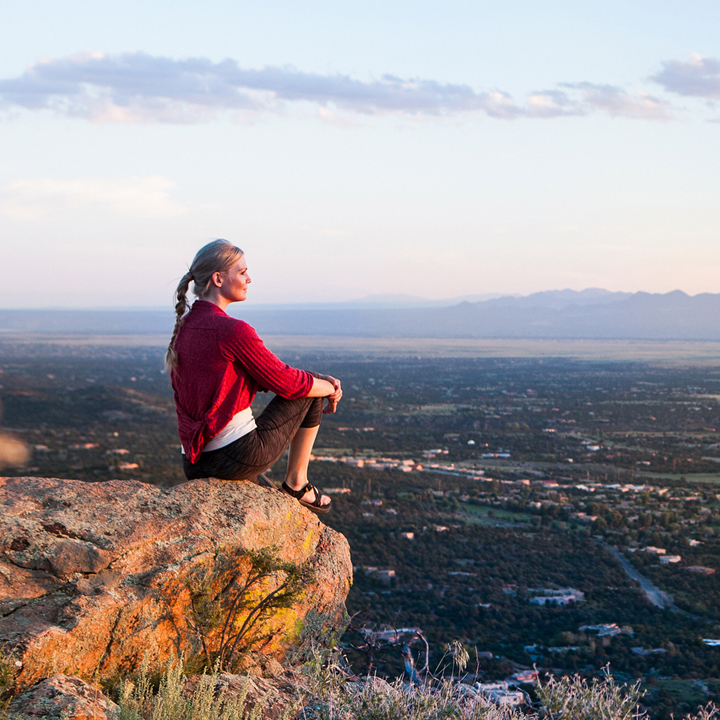 Santa Fe, New Mexico, is a cultural and creative hub of the U.S.
Go on food and history walking tours, visit the Georgia O'Keefe Museum with over 3,000 works of art, and take in all of the Pueblo-style architecture you can handle. Opt for a matcha tasting experience or explore one of 35 nature sites and parks or one of 9 hiking trails.
Will you choose the Easier Route or the Steeper Route on the Atalaya Mountain Hiking Trail? Explore history. Adventure awaits!
For The Party Girl
Head to: Miami Beach, Florida, U.S.A.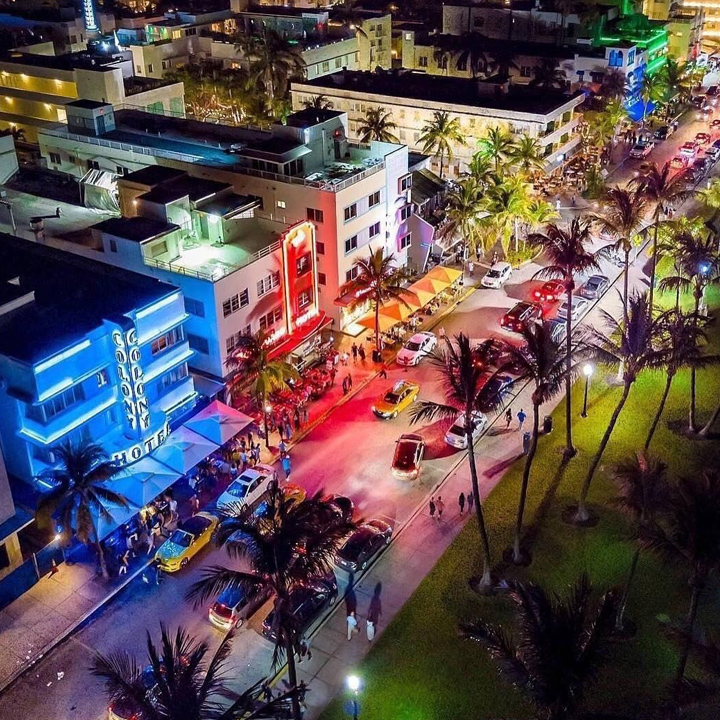 Miami and Miami Beach are the subjects of dozens of rap, pop, and hip hop songs. Why?
It's a great spot to spend some time on the beach or visit clubs for the incredible nightlife scene. If your girl loves a good beach and a good party, check out Miami as an option.
We recommended this destination for the guys too because it's ideal for both genders and you can truly take advantage of the beautiful weather, relaxing beaches, and exciting nightlife. Celebrate your girl with a tan, a drink, a swim, and tons of dancing at this fun, vibrant, beachy bachelorette party destination.
Head to: The Hamptons, New York, U.S.A.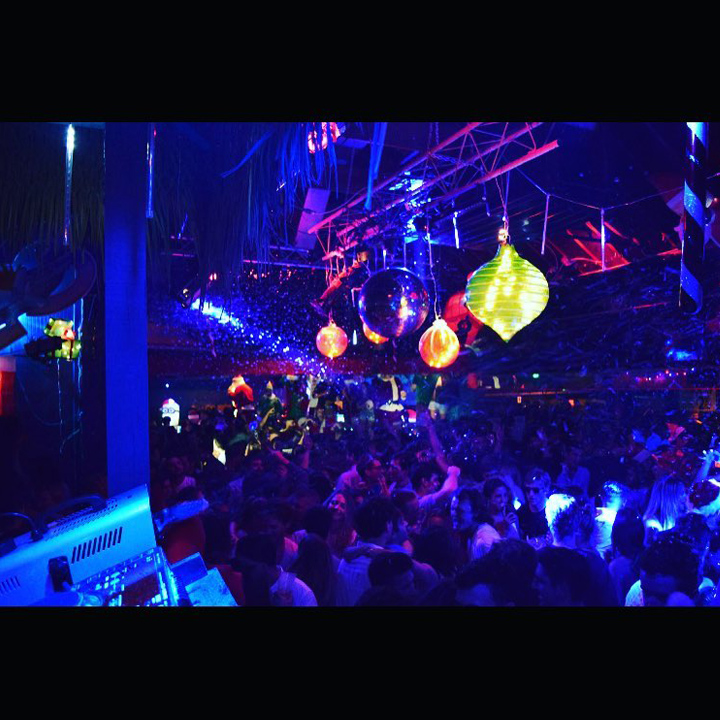 Located on the South Fork of Long Island, The Hamptons have made their way onto tons of television shows.
Known to be a seaside destination where New York City residents vacate to during the summer, the Hamptons provide beaches, towns, villages, high-end restaurants, bars, and designer boutiques. A lake house here is like no other lake house you've seen before.
Have some fun at the summer parties held at The Beach Bar, a popular spot for locals and visitors.
For The Garden Goddess
Head to: Lisse, Netherlands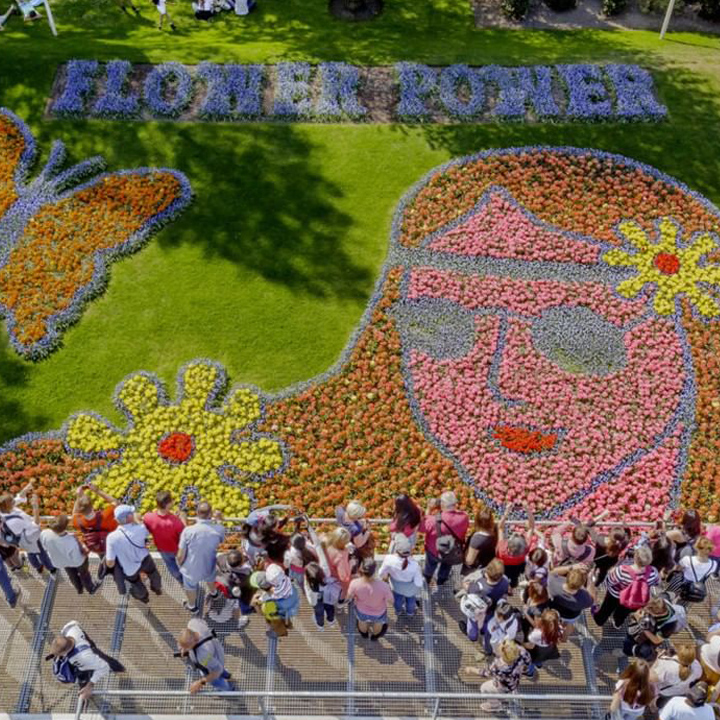 Is your bride totally garden-obsessed? She needs to see the gardens at Keukenhof in Lisse, Netherlands.
Regarded as the "garden of Europe" and the largest flower garden in the world, Keukenhof covers an area of almost 80 acres and is home to 7 million flowering plants. This garden is only open for a short period during the spring, so plan accordingly!
You don't want to miss the incredibly beautiful tulips that Holland is known for, or the bluebells, hyacinths, narcissi, and daffodils. Each year there is a new theme! In 2020, Keukenhof is open from March 21st to May 10th.
Head to: Pattaya City, Thailand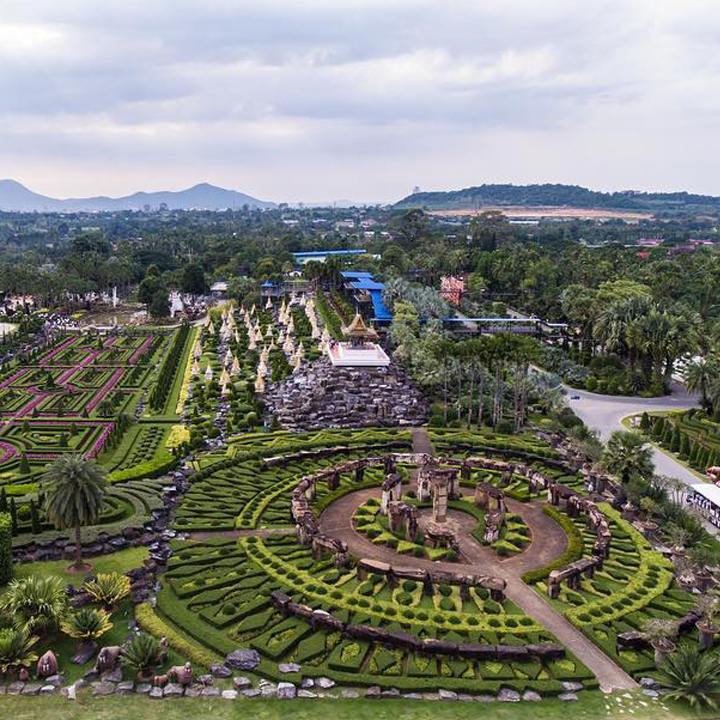 In Pattaya City, the Nong Nooch Tropical Botanical Garden is a must-see.
The 500-acre botanical garden is home to over 670 native species including bonsai trees, ferns, palms, cacti, shrubs, and orchids. Inside the garden's walls, you'll find the Italian Garden, the French Garden, the Stonehenge Garden, the Mammoth Garden, the Flamingo Garden and so much more.
Your bride will be ogling over the flowers, plants, carefully manicured shrubs and gardens, waterfalls, and everything in between. She'll find inspiration for her own garden at home too.
Now that you've seen our list of the best bachelorette party destinations, what do you think? Where are you headed to next? Let us know in the comments below!