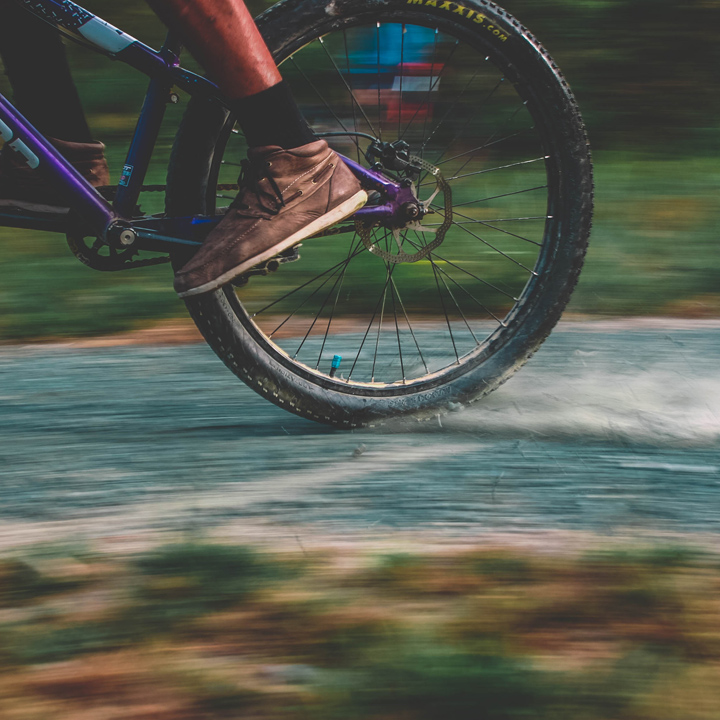 Image Copyright Bike List
Cycling is great exercise for the mind and body.
Hopping on your bike leaves zero carbon footprint on our environment, and it's a fantastic way to experience a new destination.
Whether you're new to the exercise travel scene or a seasoned veteran, cycling holidays are a trend that's here to stay.
From road cycling to leisure cycling or mountain biking, we've found tons of destinations for when you're ready to plan your next two-wheel vacation.
Here is our list of the 13 best destinations for a cycling holiday. 🚲
Tuscany, Italy
     View this post on Instagram
A guided or unguided leisure cycling holiday through Tuscany is a journey that you will remember for the rest of your days.
Visit famous towns, taste incredibly delicacies, and experience Italian culture all from the seat of your bike. Ride through serene landscapes, steep valleys, rivers, wide open fields, undulating green hills, and vineyards. Saddle Skedaddle offers an incredible cycling holiday called "A Taste of Tuscany," check it out here.
Friendship Highway, China to Nepal
     View this post on Instagram
You'll be stoked to ride an 800-kilometer scenic trail that connects the capital of Tibet with the Chinese/Nepalese border at the Sino-Nepal Friendship Bridge.
The Friendship Highway is one of the highest roads in the world, crosses over three passes above 5,000 meters, and is the most traveled road in Tibet. You'll see beautiful Lake Yamdrok, the Kyichu River, Kamba La Pass, Samding Monastery, and so much more.
Journey through Asia's incredible rolling hills as you gaze at the gorgeous turquoise waters of lakes and rivers. Hop on the 22 Day Lhasa to Kathmandu Bike Tour with Tibet Travel.
Big Sur, California, U.S.
     View this post on Instagram
California is much more than surfing and sunshine. The Golden State features dozens of biking trails and adventures in Big Sur, and other parts of the state too.
The rugged terrain will keep you on your toes as you wind around paths next to the ocean, atop of cliffs where waves crash just below you! Sounds like a cycling lover's dream.
Ride the paths and make your way to the beautiful Hearst Castle, dating back to the 1800s, located in San Simeon, California. Bonus: you'll pass by the Piedras Blancas elephant seal colony, one of the largest colonies of northern elephant seals in the world. Bike from Monterey to Santa Barbara on a guided multi-day tour with Central Coast Outdoors Bike Tours. ☀️
The Balkans  
     View this post on Instagram
If you're looking for a mix of beautiful countrysides, cities, and historic towns, then the Balkans are your next cycling destination.
The Balkans include Croatia, Bosnia and Herzegovina, Slovenia, Serbia, Montenegro, Kosovo, Macedonia, Romania, Bulgaria, Albania, Greece, and the European part of Turkey.
Experience a good mix of flat riding and climbing as you wind through places like the Durmitor Mountains. Exodus Travels offers a 13-day cycling tour around the Balkans that includes a stop in the UNESCO World Heritage town of Ohrid, 4 countries, all accommodation, all breakfasts, transfers, and bike hires.
The Faroe Islands
     View this post on Instagram
Cycling in and around the Faroe Islands is so popular because all of the islands are accessible either by sub-sea tunnels, bridges, or ferries.
While bike paths are uncommon in the Faroe Islands, the destination is popular for cycling also because of low volume traffic on most roads.
According to the Faroe Islands tourism website, "Your bike must have a bell, a white reflector visible from the front, yellow reflectors on the pedals and wheels and a red reflector at the back." This is in the event that you must go through a tunnel, which can be very dark.
Cycle through beautiful villages and peaceful lakes on Excursions' Guided Bike Trip to Sandoy.
Jordan
     View this post on Instagram
Jordan makes this list because it's not your average cycling destination.
On a bike tour of Jordan, you'll be venturing through valleys and hills as you make visits to special stops. On the Explore! Cycle Jordan Tour, you'll see the city of Petra, a UNESCO World Heritage site, the Red Sea, and beautiful mosaics.
Shimanami Kaido, Japan
     View this post on Instagram
Shimanami Kaido is a cycling route across the Seto Island Sea in Japan. The 60-kilometer road connects Japan's main island of Honshu to the island of Shikoku, also known as the Nishiseto Expressway.
Along the way, cyclists can enjoy views of the Seto Inland Sea and each of the six islands towns. Bridges were built with small inclines and cyclists in mind, so all cyclists can ride this path, those that are intermediate or advanced could finish within a day. Campgrounds are aplenty across the six islands, pack up and stay a while!
Check out Shimanami Kaido Cyclonoie for tips and tricks about your next cycling adventure, booking accommodation, and more.
Cambodia
     View this post on Instagram
Consider a cycling tour through Cambodia, where you can rest and relax in between all stops.
Explore backroads, small villages, and take in the beauty of the Cardamom Mountains. Ride through national parks and jungle trails, take your cycling to a whole new level. Step inside an incredible temple on the Angkor Wat Sunrise Tour with Cambodia Bike Tours.
Boulder, Colorado, U.S.
     View this post on Instagram
We love Boulder, Colorado's options for cycling.
With so many paths and different levels to choose from, you simply cannot go wrong in Valmont Bike Park. There's a tot track for the kiddos, a terrain park with dirt jumps, a slopestyle portion, and a double slalom race course.
There are options for both newbies and seasoned cyclists. Ride through the Glades in this completely free, public park. Choose from several kinds of tours with Boulder Bike Tours.
Munda Biddi Trail, Australia
     View this post on Instagram
The Munda Biddi Trail runs over 1,000 kilometers from Mundaring to Albany in Western Australia, the longest trail of its kind across the globe!
The trail runs through a natural corridor, untouched forests, and bushland with gentle terrain.
The trail has stages for every ability, age, and pace. The Munda Biddi Trail Foundation offers events and organized rides to suit all ages and fitness levels.
The Everglades, Florida, U.S.
     View this post on Instagram
Bike the beautiful Everglades in Florida.
Everglades National Park is a 1.5 million acre wetlands preserve on the southern tip of the Sunshine State featuring coastal mangroves, sawgrass marshes, pine flatwoods, and abundant wildlife. Bike the 15 mile Shark Valley self-guided bike trail and you'll probably see a few Florida gators and birds along the way! 🐊
Northumberland, Scotland
     View this post on Instagram
Northumberland boasts more castles than anywhere else in England, a great opportunity for a medieval bike ride overseas.
Journey through Alnmouth, a quaint seaside town or visit the Roman ruins such as UNESCO's Hadrian's Wall. With so much to see in not much space, Northumberland is a great area for your next cycling holiday, check out the Coast & Castles Cycle Tour with Xplore Britain.
County Clare, Ireland
     View this post on Instagram
Cycle through County Clare, Ireland, and you'll enjoy a nice hybrid of exercise, incredible views of the water and rich greenery, as well as plenty of pit stops along the way.
Stop by a local pub and listen to live music, it's the cherry on top of any Irish journey. Bike through towns, cities, and have a gander at the beaches, this route is especially beautiful in the summer. Try the Wild Atlantic Day Tour with West Coast Cycle Tours for 5 hours of straight happiness. 🚲
Now that you've seen our list of the best cycling destinations around the globe, where are you headed to next? Did we miss any? Leave us a comment below!

Psst! Check out 8 Spectacular Train Trip Journeys for more views.