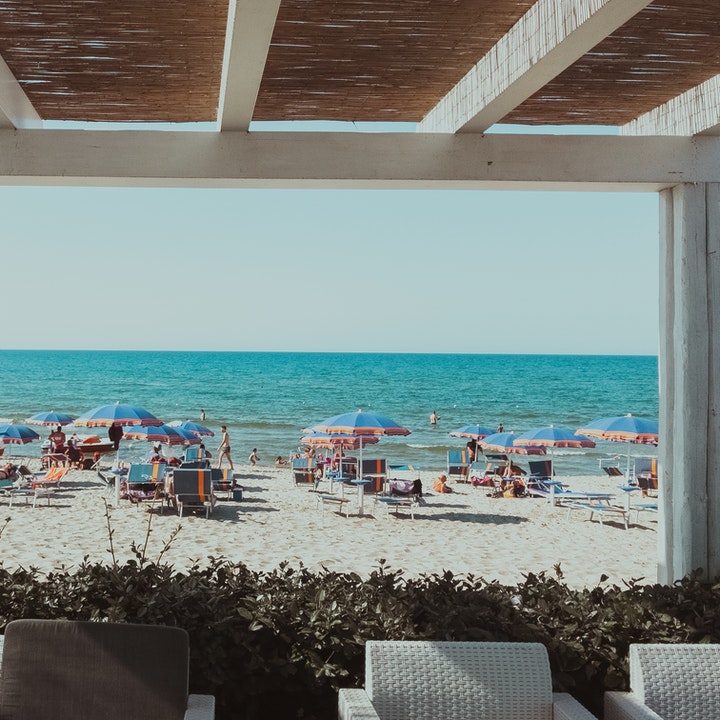 The commonly accepted concept is, "never mourn over money spent on books or traveling" as books can last you a lifetime and are for generations to come and travels are memories that never fade away.
We can only highly recommend travel as much as possible and as often as you can despite the many obstacles. Typically, the hurdles include all of the hidden fees and problems you will encounter while traveling; yet, all of these seeming obstacles may be easily overcome if you know how to do it.
By booking flight months ahead of time, you can save money on tickets; by reading online reviews about places to stay and sleep, you can avoid the hassle of sleeping in a cheap and unsanitary hostel; and by following these 7 tips and tricks in the text below, you can make it easier to chose a great restaurant while traveling.
1. Setting A Budget
Before looking forward to your holiday, one simple step to follow is pre-plan everything including setting your budget for food. This way, you'll have an idea of what places you will and will not consider at all.
This drastically narrows down your possible choices. Are you going for a more prestigious, luxurious, and exclusive place or is your intention to keep you full and happy with delicious food so you spend the day at the beach or go around the city exploring new places?
Therefore, make sure to know your limits and what you can and cannot. This will go a long way when it's time to choose a great restaurant while traveling.
2. Inform Yourself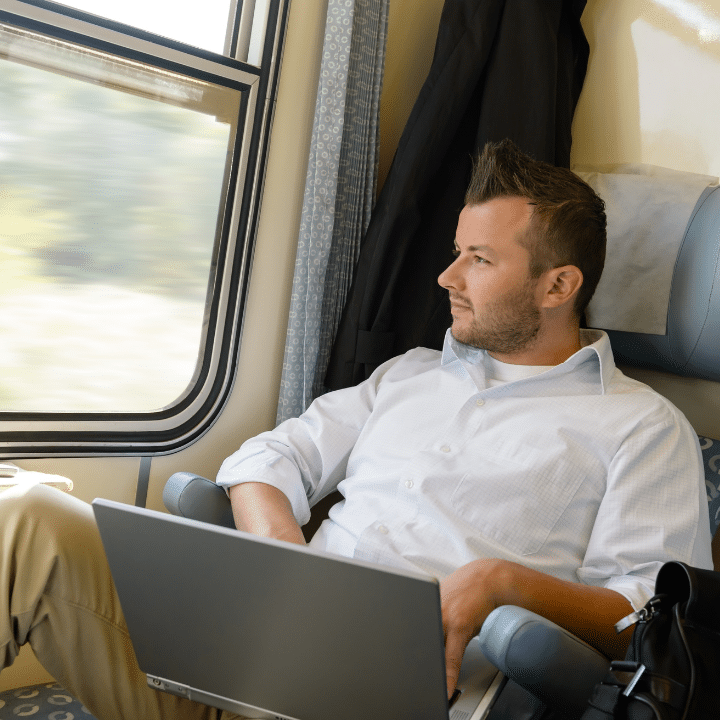 Another great method to choose the perfect restaurant while traveling is to inform yourself of all the potential places.
Imagine yourself sitting on a train, traveling from one location to another, and in your leisure time, we propose to educate yourself about the many eateries within your budget.
Read blogs, especially blog reviews. Bloggers are usually accustomed to writing lengthy posts on the different types of places they went, especially restaurants. For example, you can simply find some of the best restaurants in Anchorage reviews and just scroll through the ocean of available texts out there and learn everything about people's tastes, the general flavor of the meal, how much it costs, whether or not they provide friendly service, and so on.
All of this information may assist you in making a decision, and you may be able to prevent making several blunders. One piece of advice though, with the rise of digital marketing, blogging can often be promotional, meaning a lot of bloggers get paid to write particular stuff.
Try to avoid the posts which seem a bit fishy and have an advertisement tone to them, as often such posts do not live up to your objective criteria.
3. Scan Through Social Media
Once you have set your eyes on a place of your choosing, scam quickly through all the social media platforms for a fast search on the place. The number of posts, followers, fan base, and likes/shares can tell you a lot about the place you have chosen.
For example, if it has a lot of followers, has reviews, good comments, and a lot of likes and the earliest post was 2 hours ago, chances are you were right and the place is great. This also applies vice versa. You may want to avoid places that haven't updated their social media presence in a while, do not have a lot of likes or shares per post, and often have few followers.
Social media is a great tool when it comes time to choose a great restaurant while traveling.
4. Quick Google Search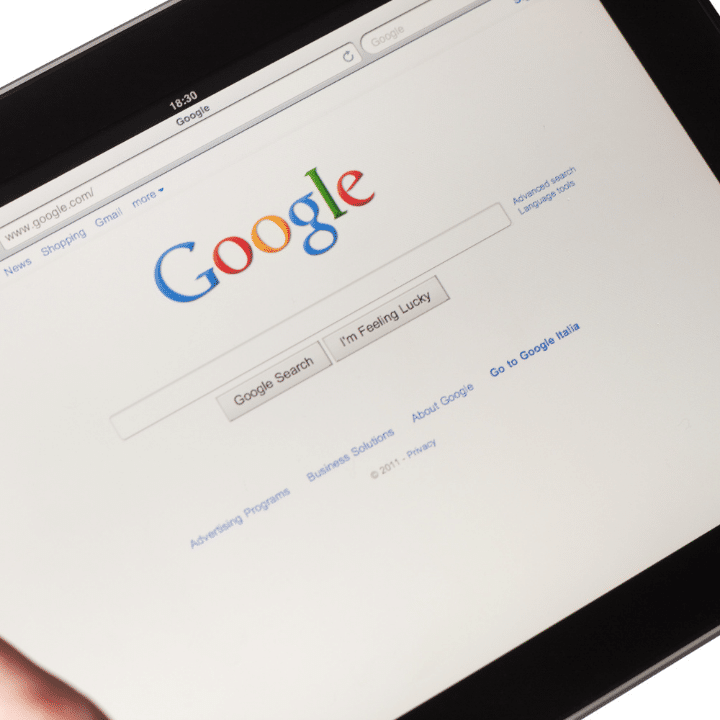 One beautiful thing about Google is it gives instant information on practically all the questions you have, and this also applies to restaurants.
A quick search in your browser engine and you'll have all the data you need, the rating, helpful reviews, the location, how many stars, how many following, and even several articles about the particle restaurants which can be positive or negative.
You can quickly learn if the place has been rewarded " best place in town", or is a Guinness world record holder. Simply, with the click of your mouse, you'll know everything there is, especially the locations and even some pictures posted online.
5. Avoid Ghost Towns
If you are an adventurous soul and rather go with the flow and live for the moment kind of person, you might prefer not to go through all this trouble and just follow your gut. Especially when you go to choose a great restaurant while traveling.
However, even though we trust your intuition and do believe you have a sixth sense, chances are you can easily pay for the worst experience ever. As a result, avoid empty places; if the place appears to be empty and like a small-time capsule where nothing has changed in 50 years, perhaps reconsider and go around the corner to locate something more fitting.
Usually, those places do not necessarily have to be bad, it is just the lack of clients and customers that tells you a lot. We might mislead you as some places are empty during the day and full in the evening, so if you are staying there for a couple of days and find it too cute to pass by, make sure to keep track of the jam.
6. The Waving Guy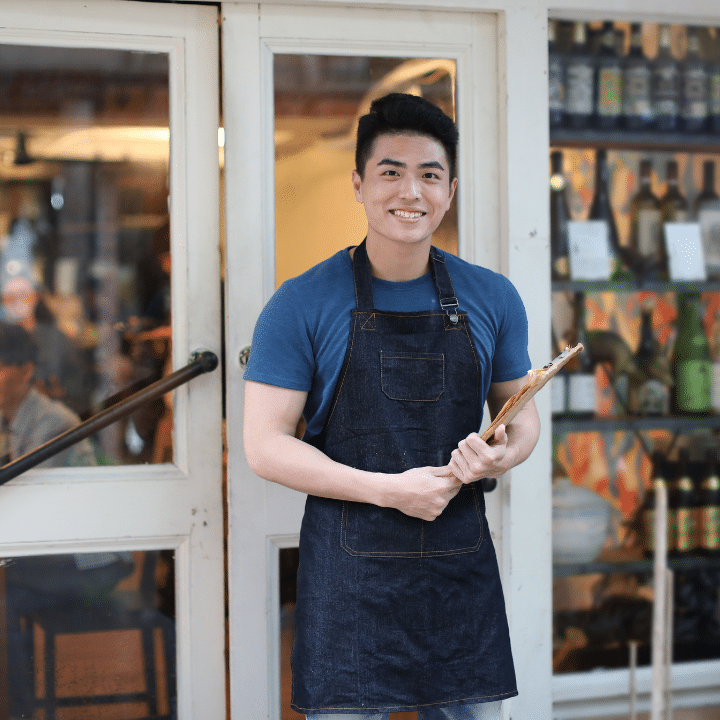 No, not the kebab place you love so much, we are rather referring to the type of restaurants where you have an overly friendly tall guy with a mustache standing in front and yelling " come in"!
If there is anything that is deceptive, it is this type of marketing and promotion, especially if they are attempting to compel you to take a step into it. This can only mean one thing, and that is – people generally avoid eating there so they are "fishing" for gullible tourists to fill the place.
Try to avoid such places, cross the street, do not make direct eye contact, and just keep walking until you find something more adequate.
7. The Locals Know Best
One of the best pieces of advice we can give you is asking a local or a few of them for the best place to eat. Locals usually know best, and if you are visiting an attractive tourist destination, chances are they'll direct you with kindness to the best place they know.
They have been around long enough to distinguish the good from the bad, know the cuisine, and have a better insight into the situation on the ground than you do. Therefore, even if you are shy, stop somebody on the street, maybe an elderly person with more experience, and ask for a restaurant where they serve delicious food.
You might get rejected once or twice, but do not give up and keep on asking, or go to bed without dinner.
One more thing: if you are out of ideas and do not know where to go, try a little coffee shop for a small lunch or for taking a break. They usually have quick meals, sandwiches, and wifi, meaning you can sit down, relax and comfortably enjoy while trying to find the perfect place for dinner.
Keep an eye on all the locations you pass by while walking about and avoid places you can't find anywhere, on Google, social media, or even a brief review, because those places are notorious for having terrible food and awful service.
Consider the above tips and little tricks to make sure your holiday goes smoothly as planned and to help you choose great restaurants while traveling. Good luck, and have fun. 
Allen Brown is a dad of 3 kids and is a keen writer covering a range of topics such as Internet marketing, SEO, and more! When not writing, he's found behind a drum kit.