The world is full of breathtaking beauty.
But there is no doubt that certain places are spectacularly beautiful. Some yet that are so mind-bogglingly stunning and out of the ordinary that unless you've been there images alone make you wonder if these most beautiful places in the world actually exist.
We've rounded up 8 of these unicorn destinations, 8 most beautiful places in the world that actually exist and that are going to make you giddy with wanderlust!
Salar De Uyuni, Bolivia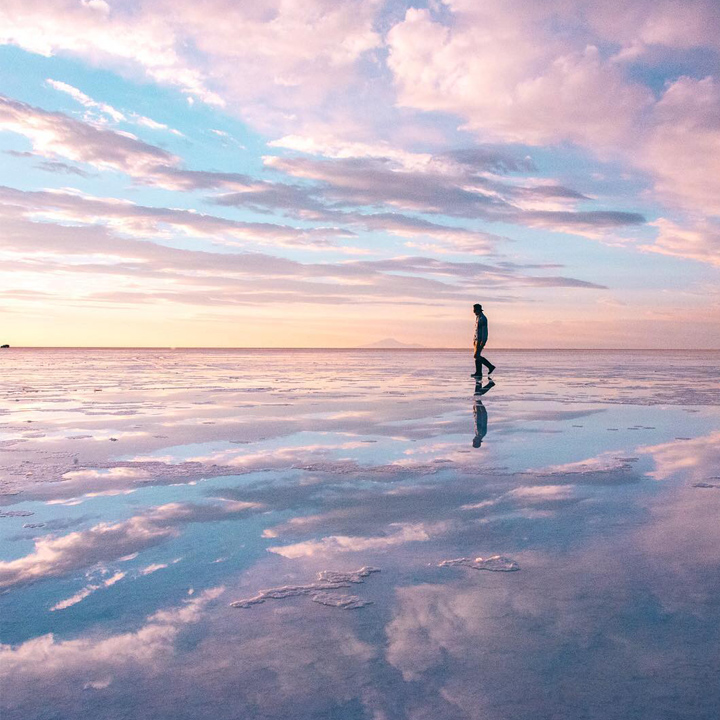 Salar De Uyuni is a gigantic salt flat. Unbelievably flat. In fact, the elevation varies only one meter across its vast 10,582 square kilometers (4,086 sq mi).
During flooding season it transforms into a massive mirror reflecting the sky in perfect symmetry. This phenomenon attracts admirers from around the world.
Lapland, Finland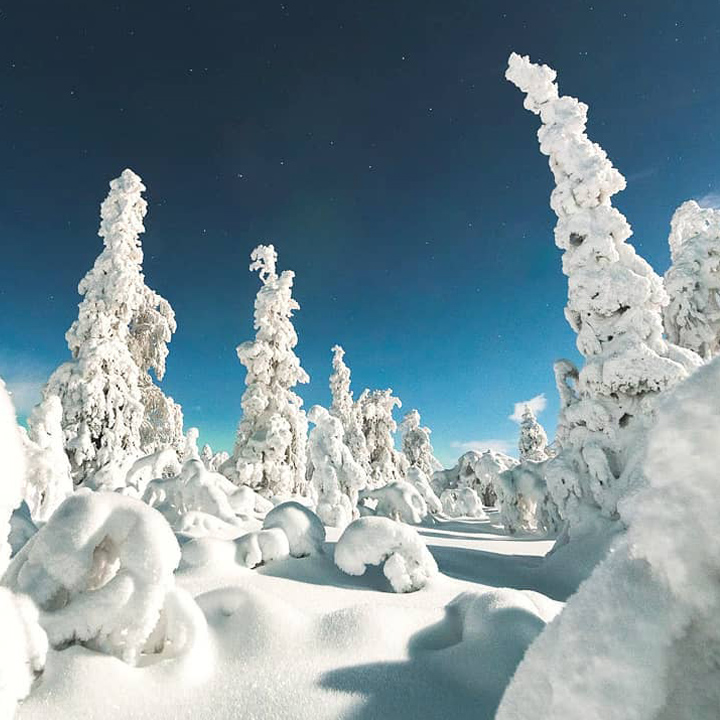 Located at the most northern peak of Finland lies the treasure which is Lapland.
Famous for its astonishing subarctic wilderness, midnight sun, most vivid aurora borealis and roaming reindeer. Cliche as it may be – Lapland is a real winter wonderland.
Reynisfjara Beach, Iceland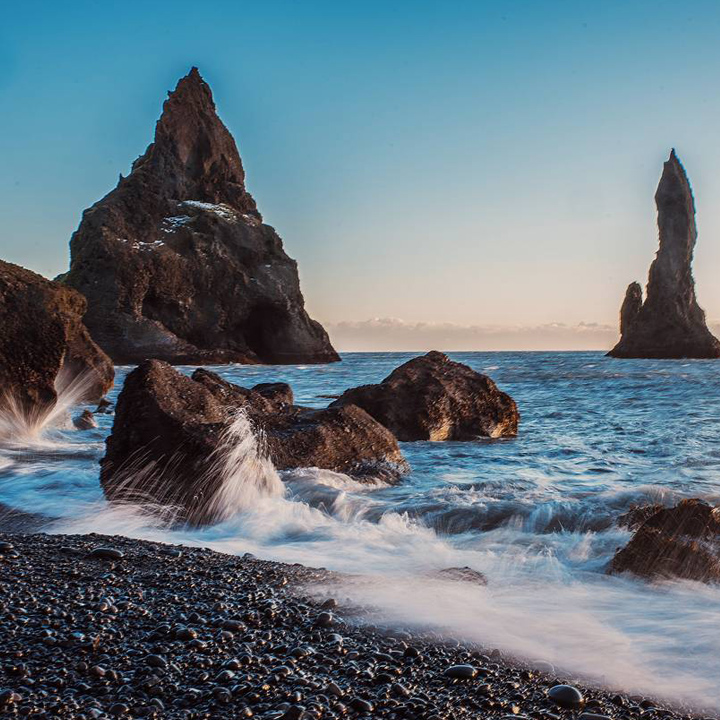 This is not your standard beach. Reynisfjara Beach is the exact opposite of a tropical beach. Despite its uninviting character, it is one of the most unique and beautiful in the world.
Swap out the white sands for black lava stones, take in the crashing waves of the North Atlantic against the towering basalt stacks (Reynisdrangar) in the distance. This mystical beach is home to scattered cliffs, lava formations, and caves.
Namib Desert, Namibia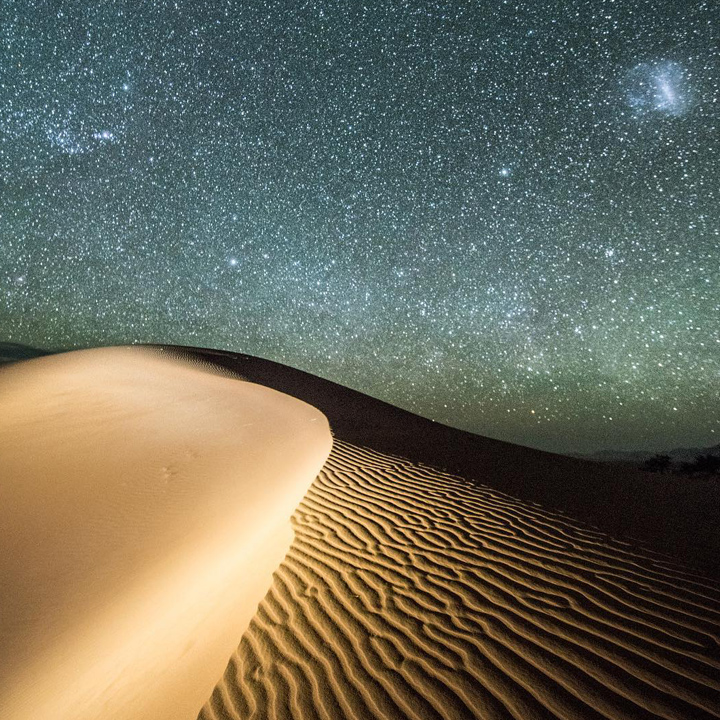 The Namib Desert is commonly referred to as the oldest desert on earth. Try 43 million years. And the largest. It spans more than 2,000 kilometers along the Atlantic coasts of Angola, Namibia, and South Africa.
Magnificent orange sand dunes stretch the length. It is almost completely uninhabited by humans. Despite its harsh climate, a fascinating assortment of unusual plants and animals survive there, many that you can't see anywhere else.
Socotra, Yemen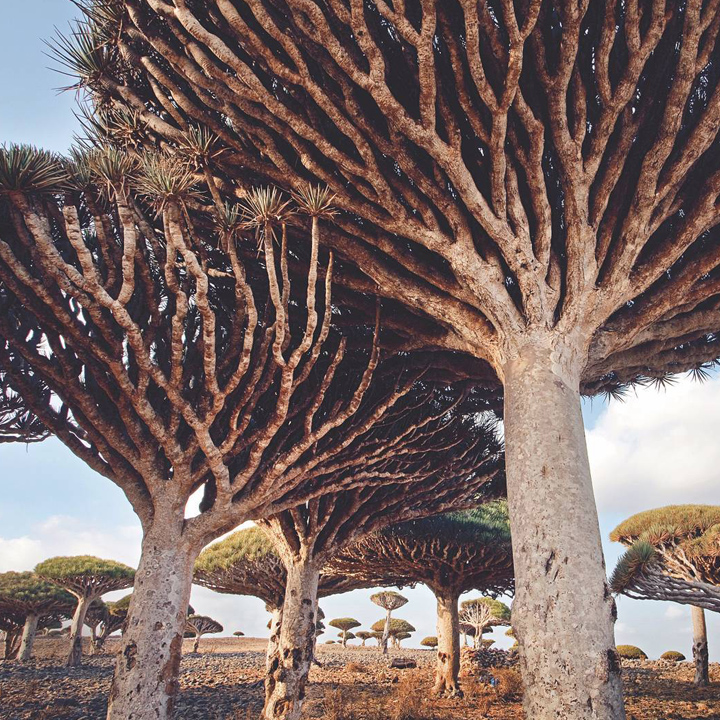 Dragon's blood trees are not from a sci-fi movie.
They are real and live amongst 800 other rare species of flora and fauna that habitat Yemen's legendary Socotra Island. Part of an archipelago of four islands located in the Arabian Sea. Sometimes called 'Alien Island', it is extremely isolated land-mass that disconnected from the mainland 6 million years ago.
The Great Blue Hole, Belize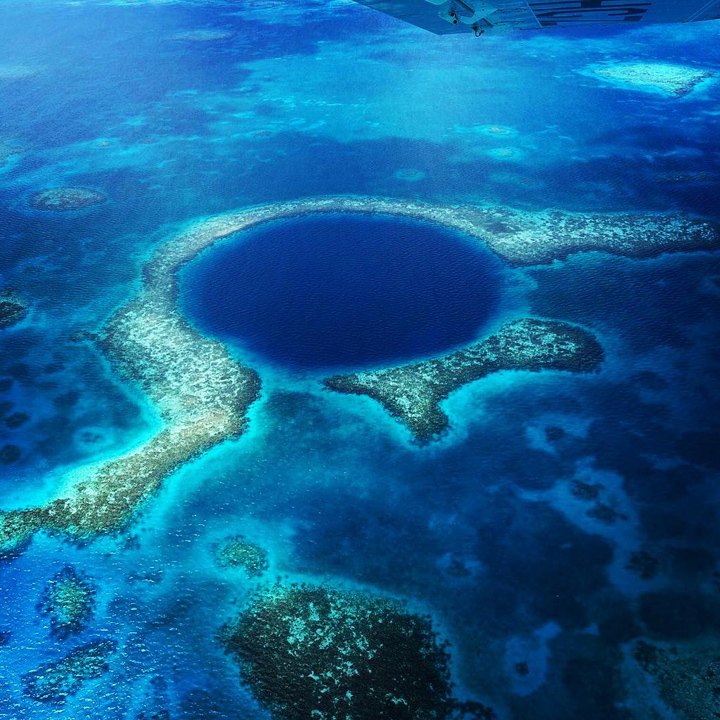 Declared one of the top ten scuba diving sites in the world by Jacques Cousteau, The Great Blue Hole is a colossal naturally occurring sinkhole off the coast of Belize. 
A "vertical cave"submerged in the ocean that spans (1,043 ft) across and 124 m (407 ft) deep. It is a spectacular sight from above and within.
Sea of Stars, Vaadhoo Island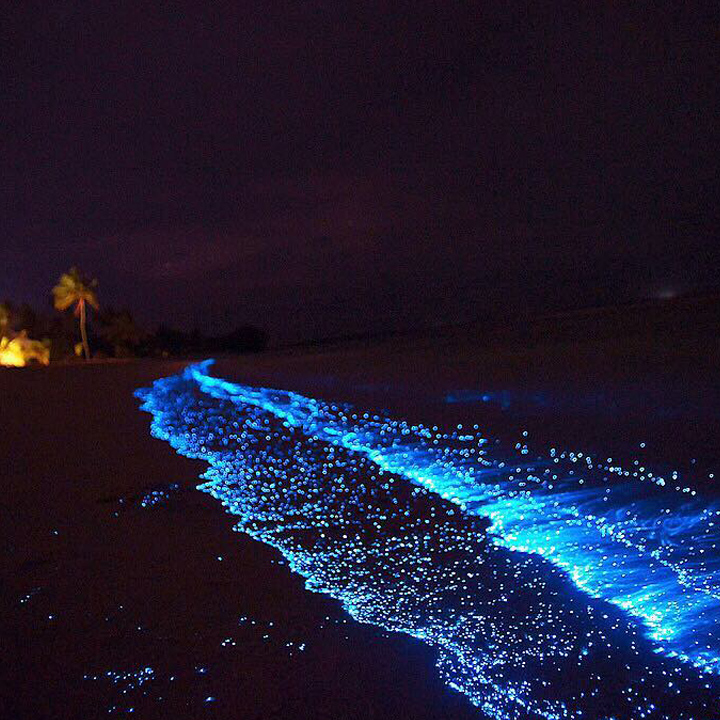 Vaadhoo is one of the inhabited islands of Raa Atoll, Maldives. This tiny island is famous for a spectacular show along its beaches that light up the shore with an enchanting blue glow.
Bioluminescent dinoflagellates, a type of marine plankton, are responsible for the otherworldly effect. When these little guys are under stress they emit an unbelievable radiance that lights up the water into a sea of stars. The effect is so mesmerizing that it has attracted travelers from around the world just to see the phenomenon.
Marble Caves, Argentina and Chile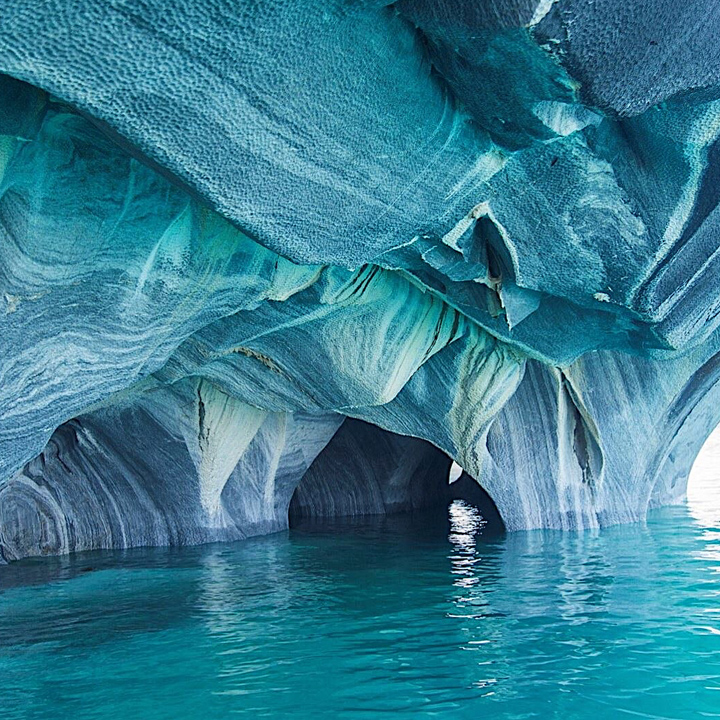 Situated in the Patagonia Region set in the Carrera lake is one of the most beautiful network of caves in the world.
Formed by the crystal clear flowing water over thousands of years. It is a trek to get there but the journey is worth it for those who witness the magical turquoise waters reflecting against the marble walls.
There you have it! We highly recommend getting your life list out and jotting some of these treasures down. They are all obviously bucket-worthy adventures.
Have you witnessed the beauty of any of these destinations with your own eyes? Tell us about your adventures in the comment below!