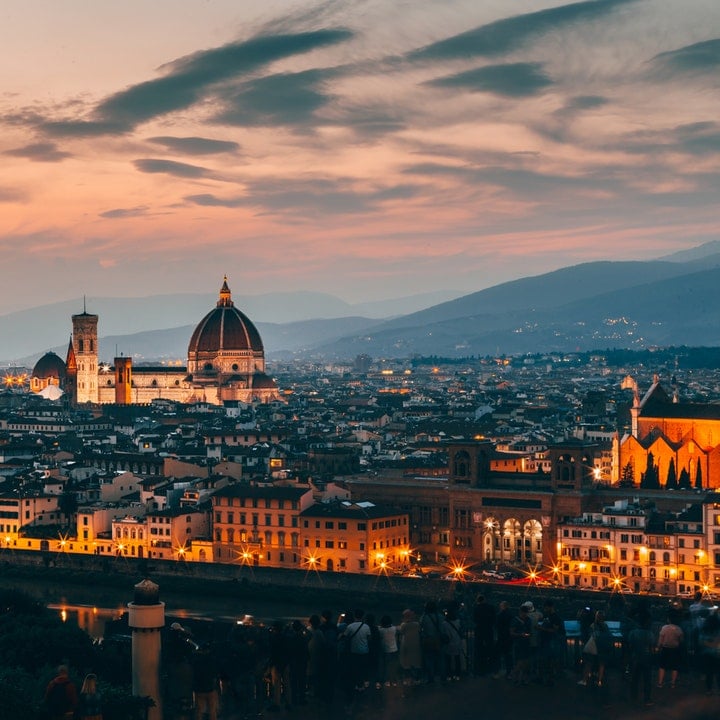 Italy, home of the Eternal City, the Vatican, the birthplace of pizza, and infamous artists like Michelangelo.
When you travel to Italy, around every corner you can find a smiling face, a margherita pizza, and strong Italian accents.
General Information
Italy is #1 on our list of the 10 Best Countries to Visit in the World, and for good reason. Check out our guide for travel to Italy.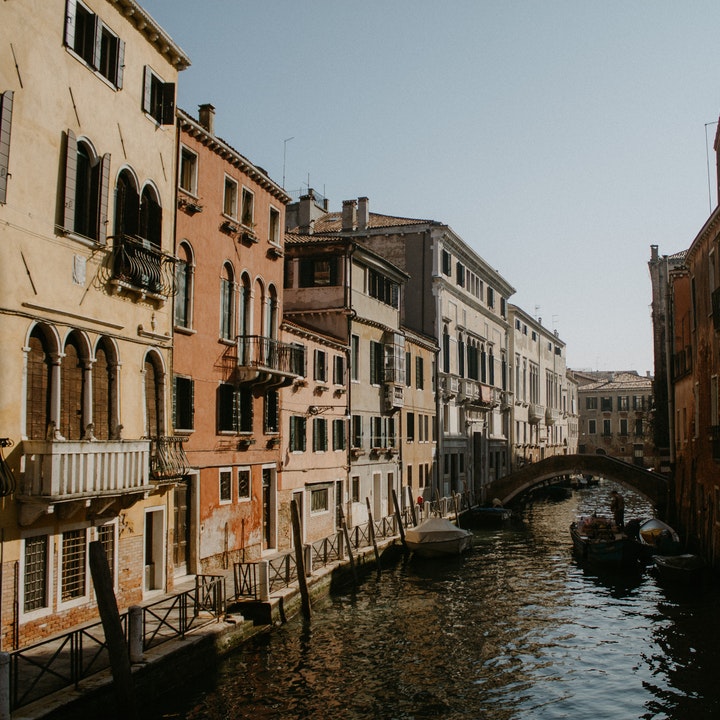 • Population: Roughly 60.3 million
• Capital: Rome, also the capital of the Lazio region
• Location: Located in Europe along the Mediterranean Sea, this boot-shaped country shares borders with France, Switzerland, Lichtenstein, Austria, and Slovenia.
• Flag: Also known as il Tricolore, or The Tricolor, the flag has 3 even stripes: green, white, and red (left to right)
• Timezone: CET (Central European Time)
• Currency: Euro
• Official Language: Italian, but there are 12 historical minority languages: Albanian, Catalan, German, Greek, Slovene, Croatian, French, Franco-Provençal, Friulian, Ladin, Occitan, and Sardinian. Since many people speak English in Italy, especially in cities, you should be able to communicate just fine.
• Climate: Highly diverse! In most of the inland northern and central regions, the climate ranges from humid subtropical to humid continental and oceanic. The coastal areas of Liguria, Tuscany, and most of the south resemble a Mediterranean climate.
• Religion: Italy has the world's 5th largest Roman Catholic population, and the largest Catholic nation in Europe. However, Roman Catholicism is no longer the state religion.
• Visa Requirement: To find out if a visa is required for your country — and easily get yours if needed — check out iVisa.com.
• Best time of year to visit: Spring & Fall, look out for crowds around Easter!
Health & Safety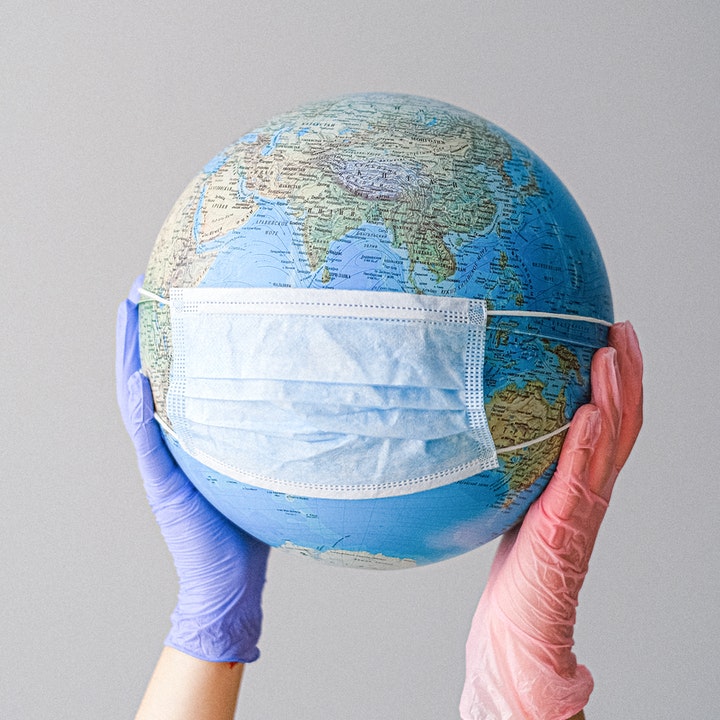 • As of May 2021, the CDC does not advise travel to Italy. If you are vaccinated, the recommendation is to continue to follow the protocols for safety. Europe may be allowing Americans to visit as early as summer 2021.
• Find information regarding COVID-19 and Italy here: https://it.usembassy.gov/covid-19-information/
• Follow the CDC guidelines for current travel advisories, as well as the U.S. Embassy guidelines.
Typical Costs
• When you're eating out in Italy, be prepared to spend some extra money depending on where you go. If you are in a super tourist-y spot, you may pay more, and it also depends on what you order. If you drink wine, that brings the bill up as well as any water ordered.
• Lunch can be roughly $15-$20 per person depending on what you get. Dinner at an inexpensive restaurant for one person will be $18-$20, while eating with other people and with drinks can cost roughly $70-$80. During the day, consider stopping by a grocery store and snacking on cheese, meats, and fruit or grab a sandwich from a local deli.
• Remember, tipping at restaurants is different in Europe than it is in other parts of the world. When you travel to Italy you do not need to leave a tip, but always check your bill first if you are going to. Sometimes gratuity is included. A 10% tip is plenty.
What to Eat in Italy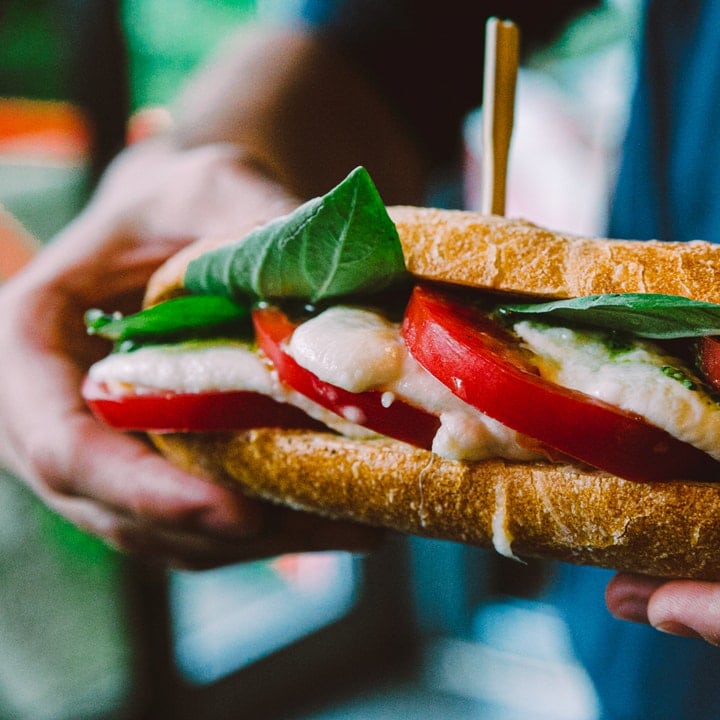 The food in Italy is fresh and delicious. With every bite, you'll feel like you're a little more Italian, a little more part of the family, and well…a little more full. Remember when you're dining out, you have to ask for the check, the waiter or waitress will not bring it to you like many places in other countries do. Most restaurants open for dinner at 9 pm, this is prime dining time for most Italians. Pizzerias may open a little earlier.
• Pizza Margherita is pizza the way it was meant to be. What we call in the West "plain pizza" or a "plain pie" is generally a "personal" margherita pizza with a thick crust. You won't see big pizza boxes and full size pizzas in Italy. Pizza is not shared, so do not order one thinking you will share! And do not order pineapple or chicken on your pizza.
• Lasagna is what we all know and love, layers of pasta with sauce and meat.
• Cacio e Pepe is a popular pasta dish featuring pasta and lots of pepper. Do not ask for parmesan cheese on your pasta, they will bring it if it's meant for the dish.
• Gelato is the Italian version of ice cream. Creamy and delicious. Avoid places that use fake colors, go somewhere with all natural ingredients. You won't regret it.
• Carbonaro is a pasta dish made with egg, cheese, cured pork, and black pepper.
• Focaccia (and any other kind of bread), is bread, delicious Italian bread. Do not ask for olive oil to dip your bread in, use it as a way to mop up the sauce on your plate.
• Affogato is a coffee-based dessert, usually a scoop of fior di latte or vanilla gelato or ice cream topped with a shot of hot espresso.
• Amaretti are a type of amaretto, a bitter-sweet flavored macaron, traditional to Saronno, Italy. It is one of many types of traditional amaretti, but the only one made with apricot kernels.
• Bolognese is a meat-based sauce, typical in Bologna, Italy. It is normally added to tagliatelle and to lasagna.
• Bruschetta is an antipasto consisting of grilled bread rubbed with garlic and topped with olive oil and salt.
• A cannoli is a pastry filled with a sweet, creamy filling that contains ricotta. In Italy, cannolis are commonly known as cannoli siciliani, because they are a staple of Sicilian cuisine.
• Caprese is fresh mozzarella, sweet basil, and tomatoes, with a drizzle of balsamic, salt, or olive oil. It is usually found arranged on a plate. Did you notice the three ingredients are the colors of the Italian flag?
• Gnocchi are a varied family of dumplings in Italian cuisine. They are delicious!
• Minestrone is a thick soup made with vegetables, and usually includes pasta or rice as well as other ingredients.
• Tiramisu is a coffee-flavored dessert. It is made of ladyfingers dipped in coffee, layered with a whipped mixture that includes mascarpone cheese, and flavored with cocoa. Yum!
Drinks to Try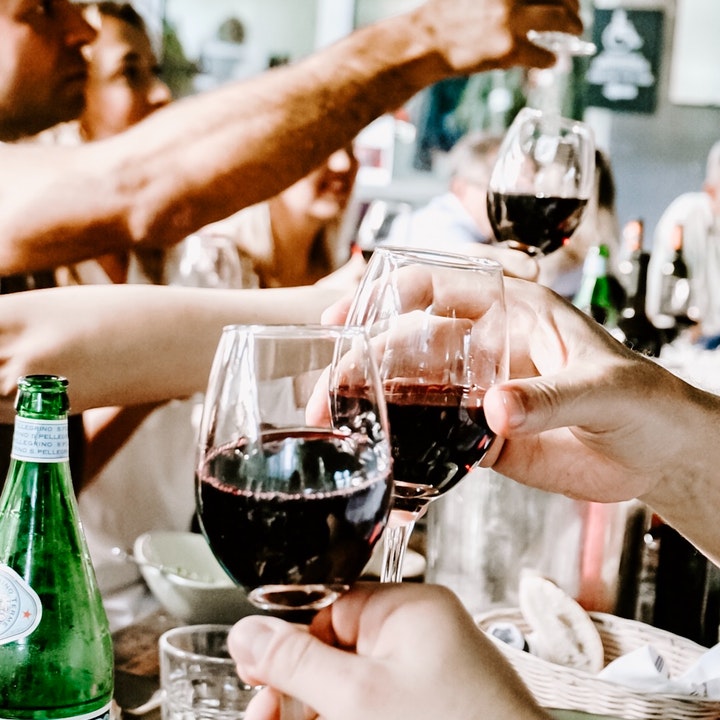 Remember it's normal to drink wine on a Tuesday at 1 pm, it's normal to drink multiple coffees a day (hint: if you order a "coffee" this is espresso), and water is not free when ordering out. Be sure to try local Italian wine, remember, Tuscany!
• Limoncello, an Italian liqueur produced in Southern Italy.
• Prosecco, the infamous Italian sparkling wine.
• Aperol Spritz, a refreshing cocktail made with Prosecco, Aperol, soda water, and ice.
• Cappuccino, an espresso-based coffee drink made with steamed milk foam. Psst! Don't order a cappuccino anytime other than in the morning when visiting Italy. Stick to espresso anytime after 10 am.
• Chianti, a dry Italian red wine.
• Bellini, a cocktail made with peach purée and Prosecco.
Top Italian Cities to Visit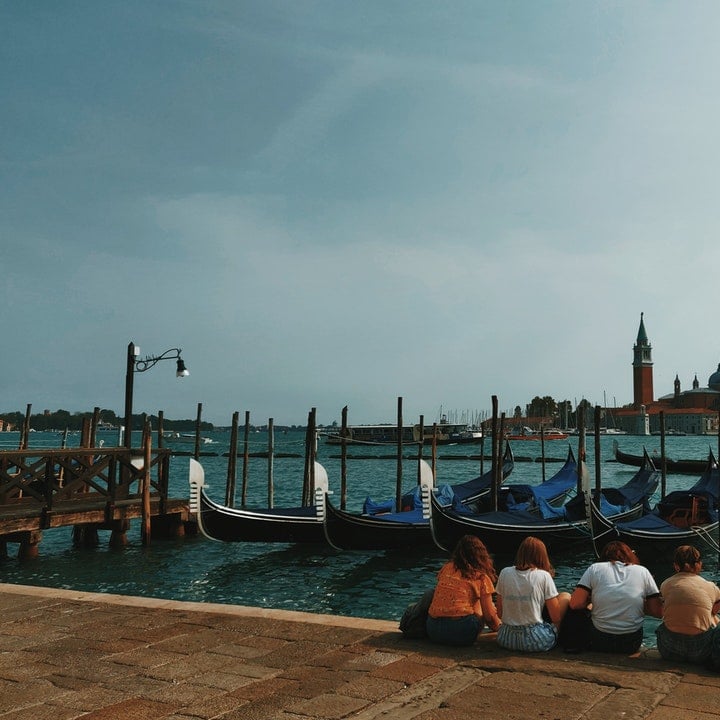 • Rome, also known as the Eternal City, combines old sights and modern charm. Walk in the footsteps of gladiators at the Colosseum, gaze up at Michelangelo's painting in the St. Peter's Basilica, and throw a penny into the Trevi Fountain for good luck.
• Florence, a favorite of Tuscany, and a must when you travel to Italy. Don't miss the Piazza del Duomo, the Galleria Degli Uffizi, and the Basilica of Santa Croce.
• Venice, the Italian city that has virtually no roads. It's composed entirely of canals and alleys. Skip the tourist-y gondola rides (they are overpriced), and wander through the alleys for some gelato, museums, and Piazza Sam Marco.
• Milan, known as the fashion capital of Italy, is a great city to visit, although it's often overlooked. You'll love the Duomo di Milano, the world's largest Gothic cathedral.
• Naples is Southern Italy's largest and oldest city, known for being the birthplace of pizza. While you're there grubbing on everyone's favorite cheat meal, be sure to stop by Naples' historic center, a UNESCO World Heritage site.
• Verona is a charming, medieval Italian city. This lovely place inspired Shakespeare to write two plays: Romeo and Juliet and The Two Gentlemen of Verona. People flock to Verona to see Juliet's balcony. Check it out!
• Bologna is a city in northern Italy, known for having a large impact on all of Italian cuisine. Try the tagliatelle, tortellini, lasagna, and gelato.
• Amalfi is a stunning city on the southern side of Italy's Sorrentine Peninsula. Enjoy all of the cities along the Amalfi Coast, the craggy cliffs, grottos, and beautiful views, we're talking serious Instagrammable views.
Must-See Sights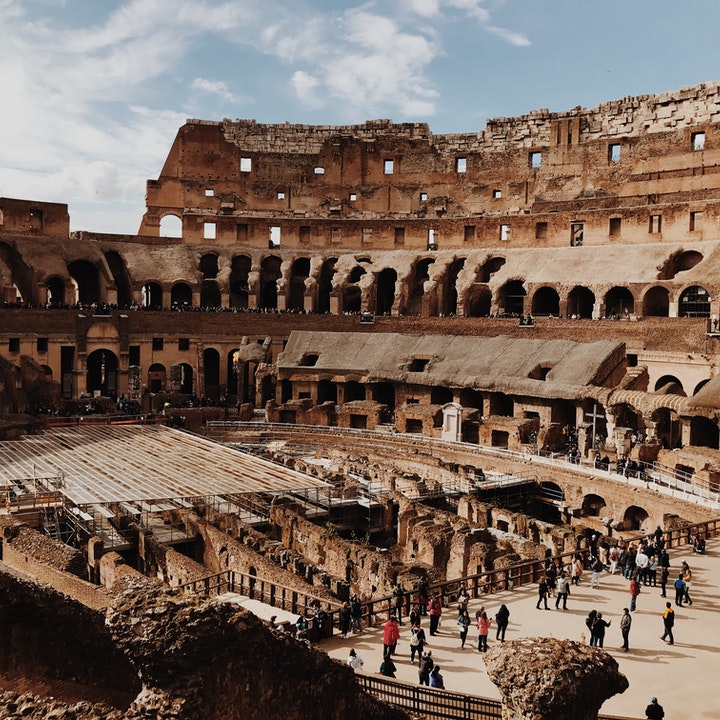 • The Colosseum (Rome)
• Vatican City, St. Peter's Basilica (Vatican City)
• Pompeii
• Piazza Del Duomo (Florence)
• The Roman Forum (Rome)
• The Pantheon (Rome)
• Trevi Fountain (Rome)
• Spanish Steps (Rome)
• Venice Carnaval (Venice)
• Saint Mark's Square (Venice)
• The Amalfi Coast
• Leaning Tower of Pisa (Pisa)
• Cinque Terre
• Tuscan countryside
• Juliette's balcony (Verona)
• Naples Historic Center (Naples)
• Piazza Del Duomo (Milan)
• Monumental Cemetery of Milan (Milan)
Bucket List Experiences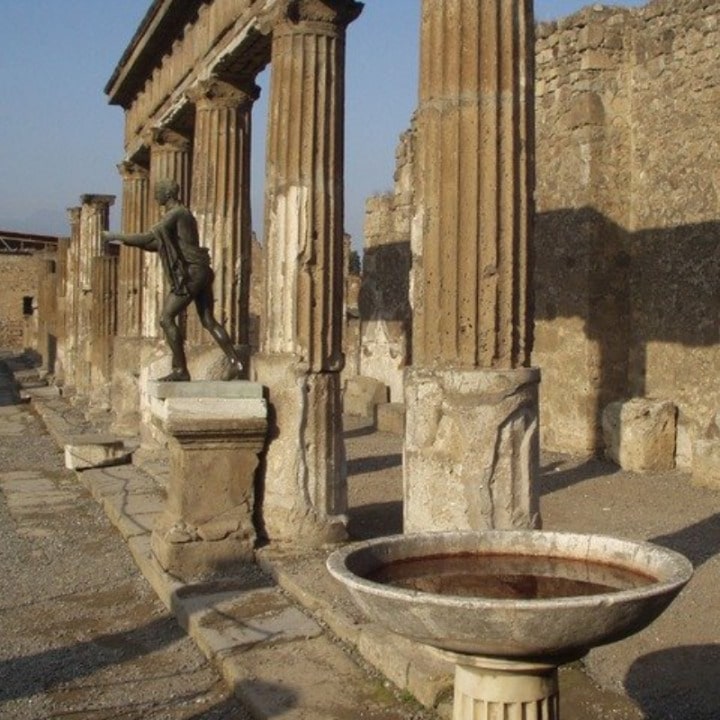 • Ghost Tours. After you've taken a tour of these ancient cities during the day, consider booking a haunted tour or a ghost tour.
• Foodie Experiences. Book a food tour or a pasta making class.
• Godfather Tour. The cult classic has it's roots in Italy. On tours about the Godfather, you'll walk the streets as they were seen in the film and learn all the cool tidbits along the way.
• Tour Pompeii. When you visit Pompeii, make sure you have a tour guide. The guide will be able to talk you to the important parts of the ruined city and give you all those extra details that a guidebook simply won't be able to. Psst! Take care when travelling with kids, there are ruins of brothels.
• Tour ancient crypts and catacombs. In Rome, you can tour crypts and catacombs, and that is a whole other side of what you'll see during the day. Also, how often do you get to see ancient crypts?
• Magic Turin Tour. Turin has a secret history that links it to magic and the occult. Tour Turin at night on a magic tour to learn more about white magic vs. black magic and other mysteries.
• Torre Argentina. This is the spot where Caesar was murdered, today, hundreds of cats haunt this spot. It's known as the Roman Cat Sanctuary, and the cats have this spot all to themselves.
• The sunken city of Baia. Baia was a prominent resort city for centuries, and it sat on top of natural volcanic vents. Eventually, the water level slowly rose and it is not longer above water! You can visit the remains in one of world's few underwater archaeological parks.
• The Colossus of Villa Demidoff. An abandoned renaissance garden that was completed in the 16th century and abandoned in the early 1800s. There are caves, lakes, and sculptures, but the start of the show is "Appennine Colossus," which sits atop a grotto with anguish.
Where To Book Flights and Accommodations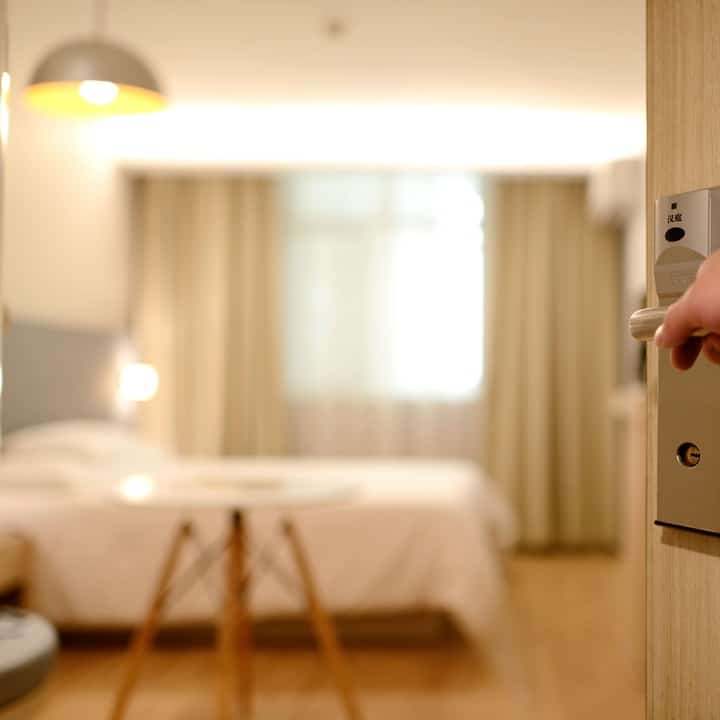 • The cost of airfare can quickly eat up your budget. Click here to find the best flights to Italy.
• Italy is home to some fantastic hotels. Click here to find the best hotel deals in Italy.
• Housesitting is a great way to cut down on travel costs. Click here to find housesitting opportunities in Italy.
• Hostels are an affordable option when it comes to accommodations. Click here to find hostels in Italy. You may even be able to snag a last-minute deal!
• Booking a vacation rental can help to save the budget. Click here to find the best vacation rentals in Italy.
Best Tours & Travel Packages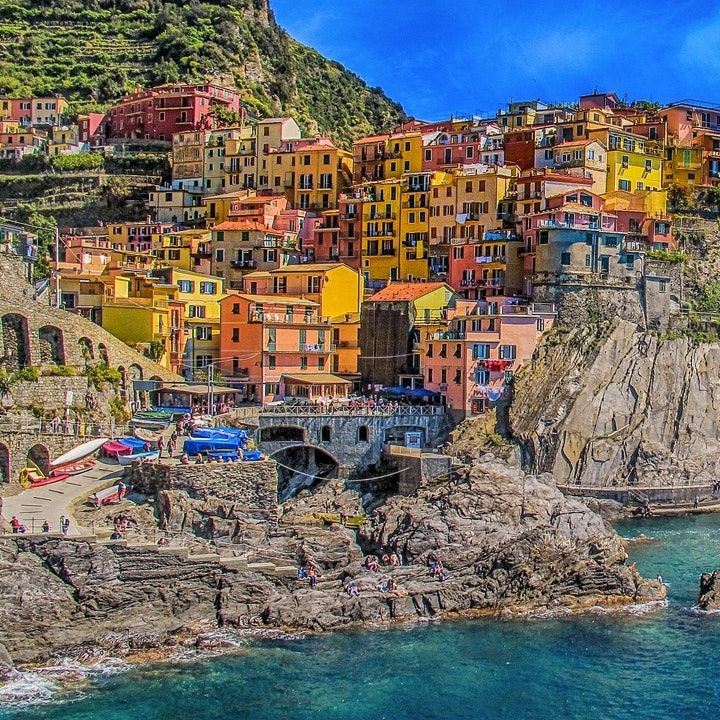 When planning to travel to Italy, you can book travel packages on many airline discount sights, like Expedia. Check out TourRadar, EF Tours, Travelocity, Groupon, and others.
            •           Classical Italy: Venice, Florence, and Rome
• Walking Tour: Walking tour in the Wonderful Monopoli
• Local Living: 7 days of living like a local in central Tuscany
• Highlights of Italy: 8 days in Italy
Additional Reading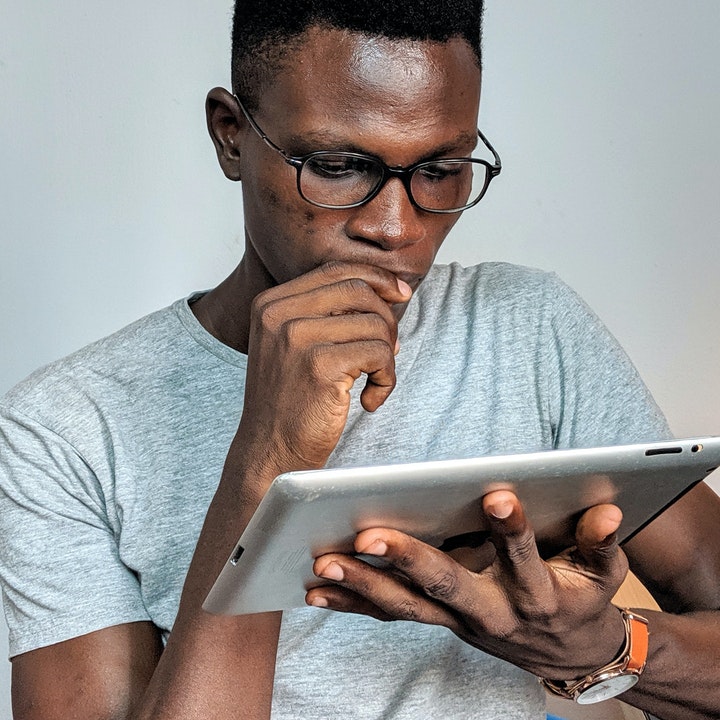 • Check out @kacierose4 on TikTok, she's an American who moved to Italy to live with her boyfriend. She creates videos comparing cultural differences in the two countries, it's eye-opening!
• Podcasts: Gola, Italian Wine Podcast, A History of Italy, and Fatal Charm of Italy.
• Books: 'The Land Where Lemons Grow' by Helena Atlee (2015), 'A Room With A View' by E. M. Forster (1908), 'Eat Pray Love' by Elizabeth Gilbert (2006)
• TV & Film: The Godfather, Life is Beautiful, Roman Holiday
• Check out these Journo Adventures of travelers who've documented a trip there:
https://www.journohq.com/journo/italy-47071
https://www.journohq.com/journo/publish-2019-92691
https://www.journohq.com/journo/2018-mediterranean-adventure-00050
https://www.journohq.com/journo/europe-2018-54643#t7CSxQfSY0uZTN0aTAxK
Now that you've seen our Italy Travel Guide for 2023, what did you think? Are you ready to travel to Italy? Did we miss any important info? Leave us a comment below!