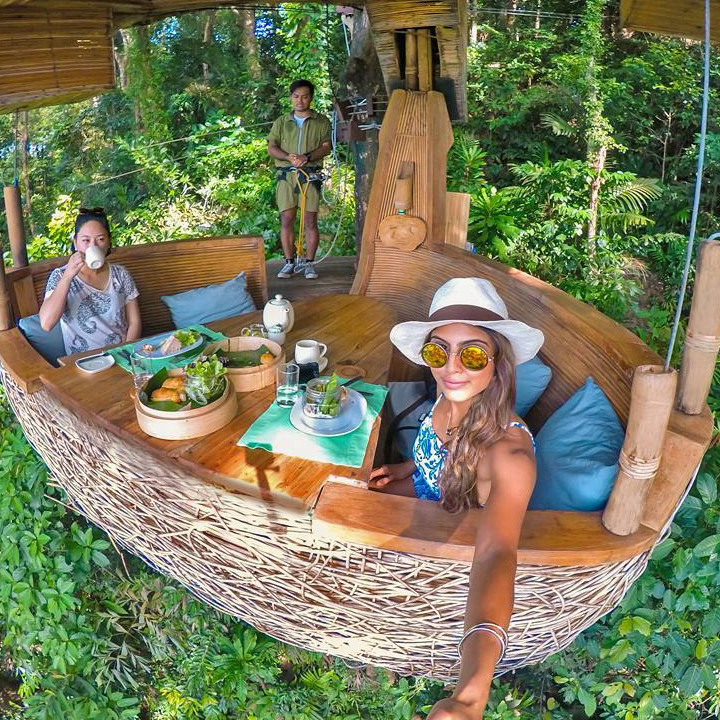 Treepod dining is one of the many delights that await you at Soneva Kiri.
This award-winning luxury resort is located on Koh Kood – Thailand's fourth largest, but least populated, island.
This playful restaurant in the sky was inspired by childhood memories of tree climbing and the thrill of being nestled away in nature.
Diners climb into a bamboo nest on the ground level and are hoisted into the sky at a height of 35 feet. The view of Koh Kood's ancient rainforest is spectacular from this perspective.
Oh yeah, did we mention your food will be delivered by your own personal zip lining server?
This is a one-of-a-kind experience that combines luxury, comfort, and nature in an unforgettable package.
Have you been? Wanna go? Tell us about it in the comments below!