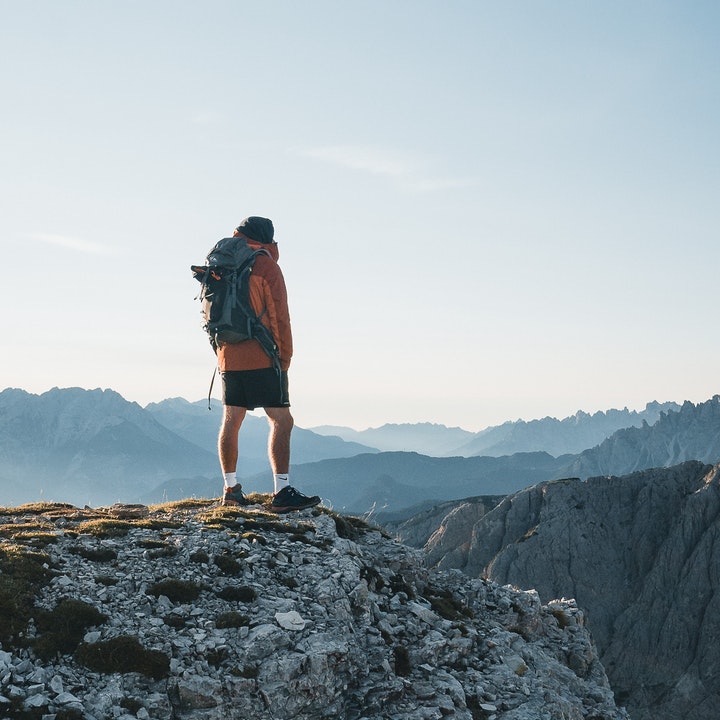 From volcanoes in Hawaii to mountains in Switzerland, hiking essentials are crucial for safe, enjoyable hikes.
You need the appropriate clothing, gear, tools, apps, and other essential items. We've compiled a list of hiking essentials for beginners, a good foundation to start with, and for the experts, a good list to come back to.
Here is our guide to Hiking Essentials for Beginners.
Hiking can sound a bit intimidating as a beginner. But we're here to tell you, that it certainly does not have to be. First things first, you need to ask yourself a few questions before you set out on a hike and prepare a checklist of all the things you'll need to bring.
Am I looking for a relaxing hike or a more rigorous one?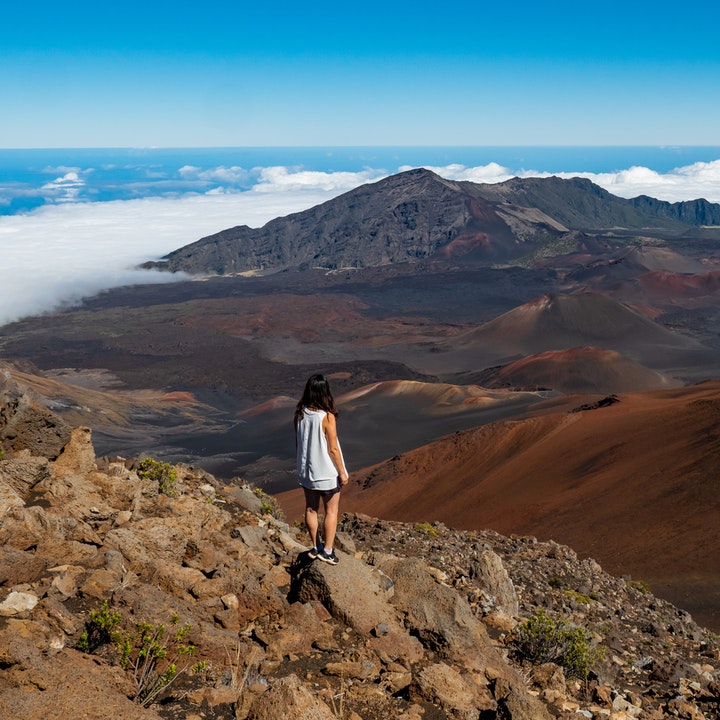 The first question to ask is whether or not you're looking for a more leisurely, relaxing hike vs. a more rigorous one. Hiking trails can vary vastly between terrain, weather, hills, etc. These will impact your overall energy, stamina, and physical ability.
So first things first, determine if you're looking for a rigorous workout or not.
Am I a beginner, intermediate, or expert hiker?
Depending on your physical ability, stamina, and energy, you can determine whether or not you want to tackle a more difficult hike. Many websites and hikes will label each hike as easy, moderate, moderately strenuous, strenuous, and very strenuous.
Hiking Difficulty is determined by a numerical rating using the following formula:
Elevation Gain x 2 x distance (in miles). The product's square root is the numerical rating.
For example, a 10-mile hike that gains 2,200 feet in elevation:
2,200 x 2=4,400
4,400 x 10 = 44,000
Square root of 44,000=209.8
You do not need to do this math! Here are the basics. An Easy hike is generally suitable for anyone who enjoys walking, is mostly level or with a slight incline, and usually less than 3 miles.
A Moderate hike is a bit of a challenge for beginner hikes, usually a moderate incline, some steeper sections, and generally 3 to 5 miles.
A Strenuous Hike is challenging for most hikers, longer, steeper, more elevation gain, and generally 7 to 10 miles. 
While you're determining this, be sure to check on any injuries or other issues that may affect your hike.
How long is the hike?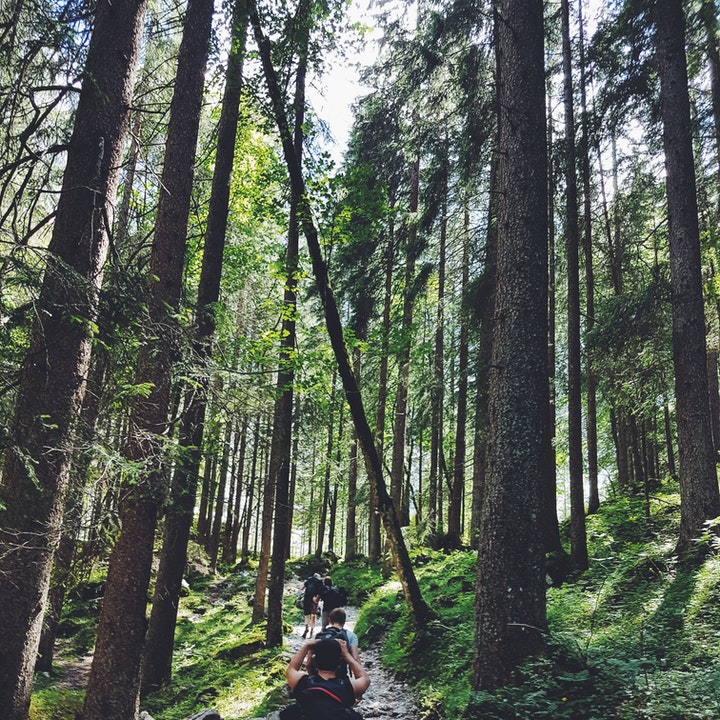 This is important because it will determine whether or not you want to go on this specific hike. If you're looking for a hike that might take hours and hours to get to the top, then look for a long hike! If not, try to find one that you can accomplish in one day.
While you're looking for the right hike for you, be sure to utilize online resources and apps.

Here are our favorites:
AllTrails is a fitness and travel mobile app used in outdoor recreational activities like hiking, mountain biking, climbing, and snow sports. You can also review images and reviews of all hikes. Take a look at labels and filters too, to determine if this hike is the one. AllTrails also updates the weather of the area of each hike.
Gaia GPS is an app for hiking, camping, and snow sports.
PeakVisor is a hiking app that uses state-of-the-art 3D maps.
TripAdvisor is another great resource for hike research.
Here is a hiking essentials checklist for beginners:
Hiking Backpack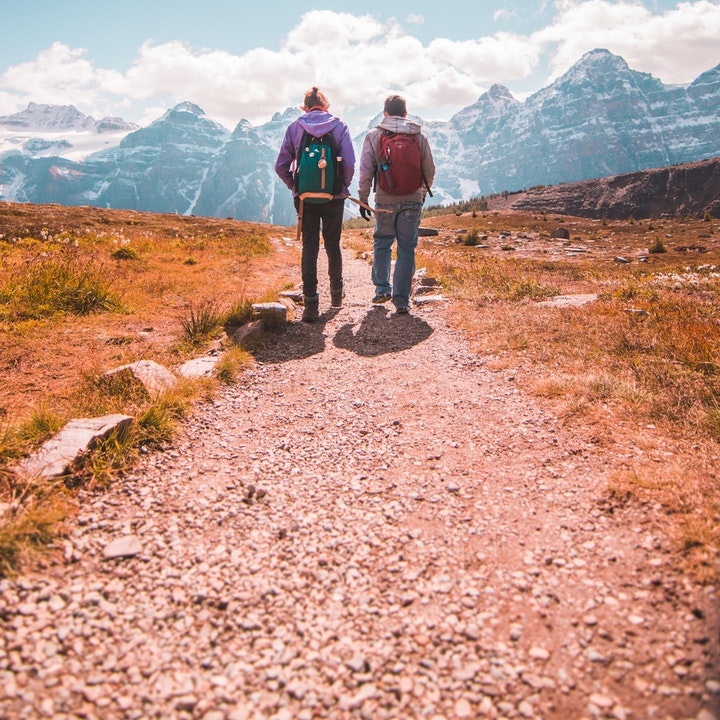 A hiking backpack is important to carry all of your personal items, water, tools, etc. A solid hiking backpack should include pockets and straps and be made of a solid, durable material. The material should also be waterproof or water resistant in the event of rainy weather.
Check out the Rugged & Rustice Travel Rucksack, the Flash 18 Pack from REI Co-Op, or the Venture Pal Backpack.
Multi-Tool
Another beneficial resource that is often overlooked is a Multi-Tool, like this one from Journo. It features a small screwdriver, survival rope, positioning hole, butterfly wrench, hex wrench, corner knife, saw blade, can opener, lanyard hole, rope knife, bottle opener, metric ruler, imperial ruler, and a large screwdriver. This little tool has you covered in any situation!
Weather-appropriate clothing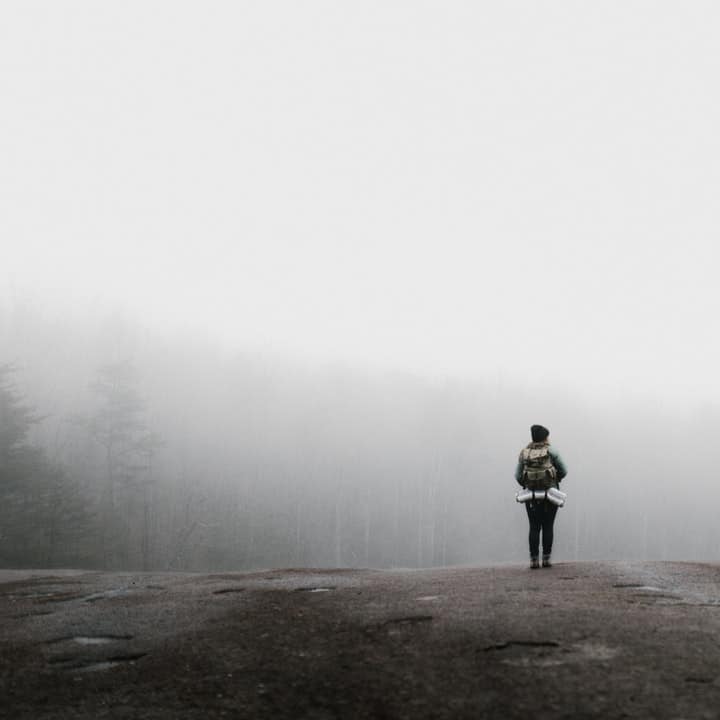 Naturally, if you're spending time outdoors while hiking a volcano or a mountain, it's important to dress appropriately! A smart tip to follow: dress in layers. Wherever you are going, you'll be looking into the weather. However, it does not hurt to pack a light sweatshirt or windbreaker. Also, make sure these outer layers are moisture-wicking to wick away any sweat or rain. If the weather gets chilly, you'll have an extra layer, and if not, then you can tie it around your waist or throw it in your backpack.
Check out this Men's, lightweight, waterproof jacket from OTU and the Women's Arcadia II jacket from Columbia. 
Hiking Boots or Sneakers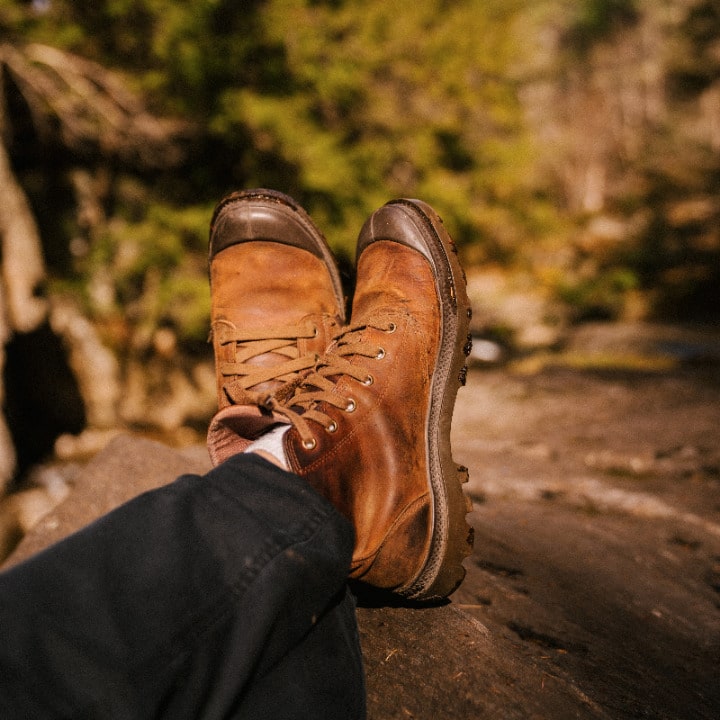 If you're wearing the right clothes, the right shoes are essential. Depending on the terrain and the elevation gain or steepness on your hike, will change the type of shoe you need. We recommend buying a shoe that are suitable for lots of different terrains so that you're covered. These can be sneakers or boots.
Check out Columbia's Newton Ridge Hiking Shoe (men and women), or sneakers like the Adidas Terrex X3 Hiking Shoe, or any Hoka One One hiking shoes.
High socks
High socks are important for hiking for a couple of reasons. First, if you're walking through any sort of high grass or brush, these will help keep ticks off of your skin. Second, they are a good cushion between your feet and any hiking shoe.
Plenty of food
Be sure you have plenty of food when you go hiking. You should be prepared and pack extra food in the event that you lose some of it, you eat more than you expect, or you get lost.
Plenty of water
Staying hydrated is important too! Just like with any kind of exercise, you need water to replenish the electrolytes and rehydrate yourself after you exercise. Drink water before, during, and after your hike to feel the best.
Consider grabbing a cool water bottle like this collapsible one from Nefeeko or this rollable water bottle from Manly Camp. 
Bug Spray
Bug spray, whether it's in spray form or these La Fresh Mosquito Repellent Wipes, is important for a hike because bugs can really ruin the experience! At least have it handy and throw it in your backpack.  
Navigation Tools
Navigation tools can vary from a map, to a compass, to an app. We recommend you download an app either way, however, if you want to go for it old school, then prepare with a compass and a map too.
First-aid Kit
A first-aid kit will come in handy for more than cuts and bruises. You never know when you might need bandaids, tiny scissors, gauze, or first aid tape for other uses. We like this small camping version from Protect Life because it has everything and will fit nicely in your backpack. Psst! A travel towel comes in handy too!
Now that you've seen our list, are you ready for your first hike? Did we miss anything? Leave us a comment below!