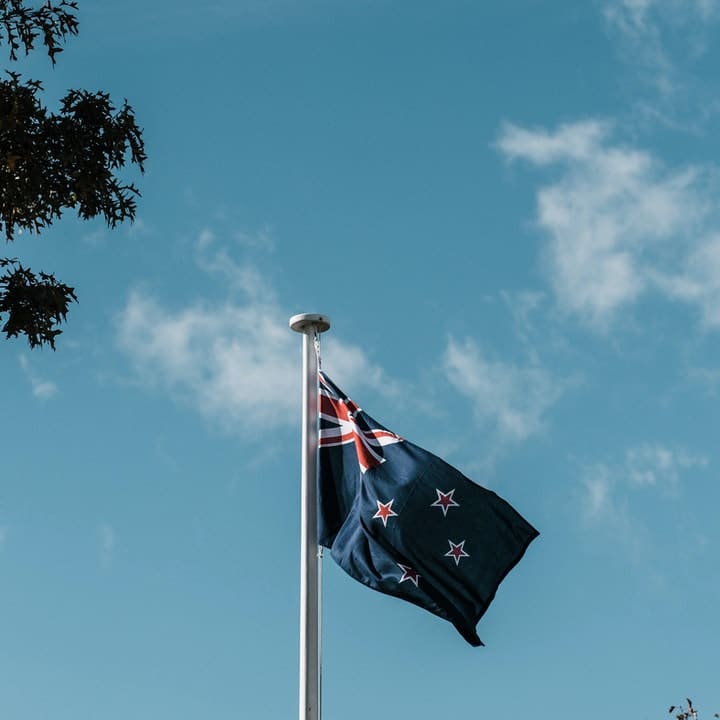 When you travel to New Zealand, grab your camera for the lush rolling hills, glaciers, and white-sand beaches. The landscapes are truly an incredible sight to see.
Go on a hiking adventure, visit Middle Earth, spot a Kiwi bird, and enjoy crayfish. All these things are waiting for you in this eclectic south Pacific spot.
Here is our guide to travel to New Zealand in 2021.
General Information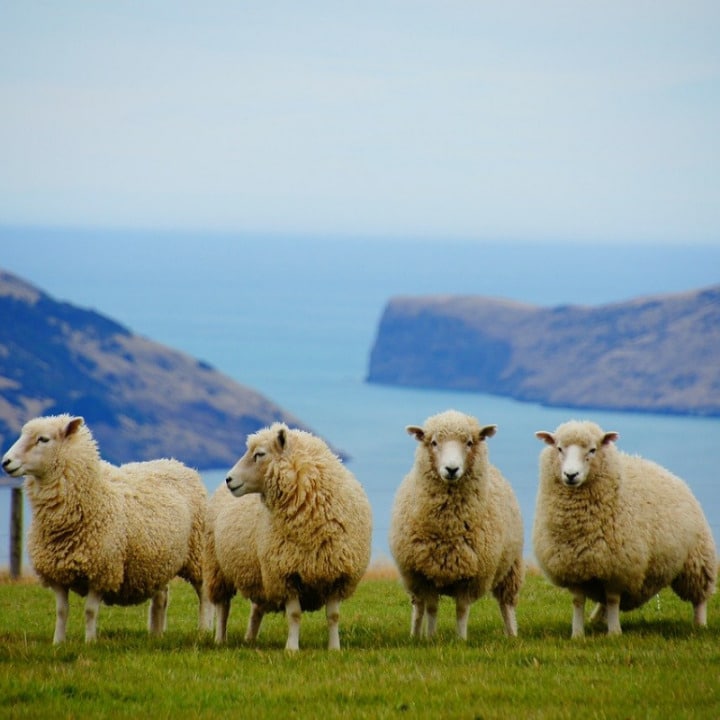 New Zealand is #2 on our list of the 10 Best Countries to Visit in the World. It's a great destination to spend a few days or a few weeks in, great for solo travel or families, and a great place for a road trip or overlanding.
• Population: Roughly 4.9 million
• Capital: Wellington
• Location: Located in the southwestern part of the Pacific Ocean, this island country includes the North Island and the South Island, and sits to the east of Australia on the map.
• Flag: A blue field with the Union Jack in the upper left corner augmented with four red stars centered.
• Timezone: NZST (New Zealand Standard Time)
• Currency: NZD (New Zealand Dollar)
• Official Language: English and Maori
• Climate: Predominantly temperate maritime, with mean annual temperatures ranging from 10 °C in the south to 16 °C in the north.
• Religion: Christianity is the predominant religion, however, New Zealand is known to be the most secular society in the world.
• Visa Requirement: To find out if a visa is required for your country — and easily get yours if needed — check out iVisa.com.
• Best time of year to visit: Travel to New Zealand anytime from December through February to see the best temperatures, but also the most tourists. Consider traveling during the spring or fall.
Health & Safety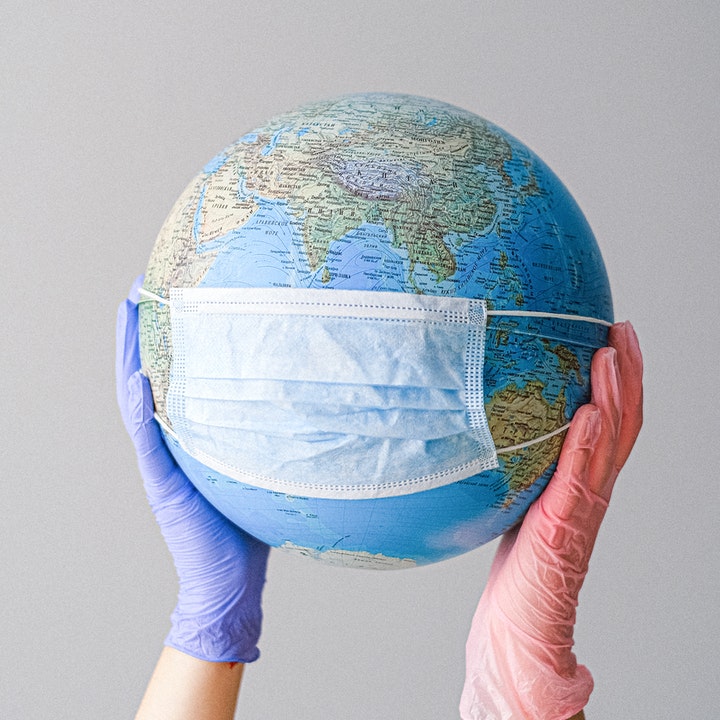 • As of May 2021, the CDC reports there are low levels of COVID-19 in New Zealand, and says to be fully vaccinated before you travel.
• Find information regarding COVID-19 and New Zealand here: https://nz.usembassy.gov/covid-19-information/
• Follow the CDC guidelines for current travel advisories, as well as the U.S. Embassy guidelines.
Typical Costs in New Zealand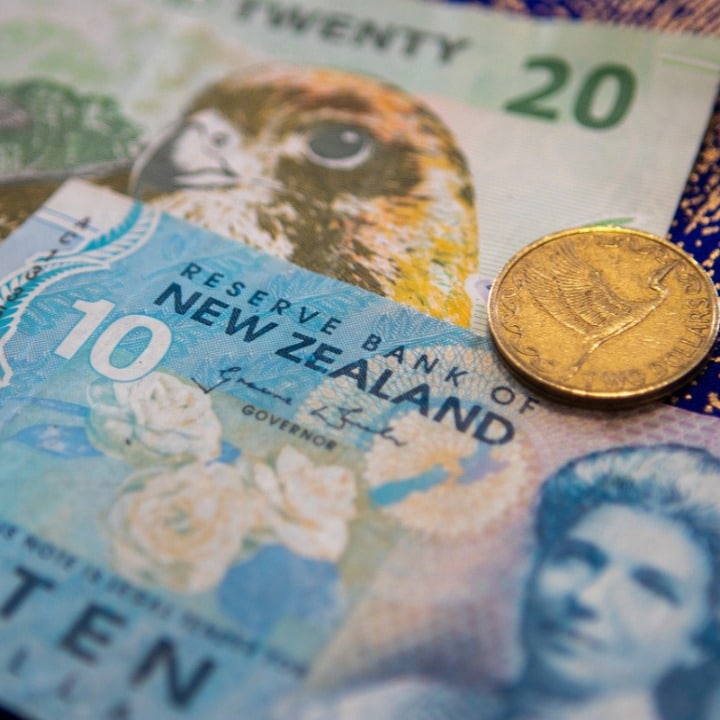 • Tipping is not a custom in New Zealand. If you'd like to leave a tip for exceptional services, leave 5-10%.
• Some ideas from Nomadic Matt: Dishes at non-fancy restaurants cost around 20 NZD ($14 USD) while a nice meal with a drink costs about 45 NZD ($33 USD). A fast-food combo meal (think McDonald's) costs around 12 NZD ($9 USD). Chinese/Thai/Indian can be found for 10-15 NZD ($7-11 USD) while pizzas cost around 12-15 NZD ($9-11 USD).
• Car rentals and gas prices can be pricey, consider using public transportation instead.
• When booking accommodation, consider hostels, couchsurfing, and camping! There are tons of campsites.
• Take advantage of happy hours that are meant for backpackers, drinks are cheap!
What to Eat in New Zealand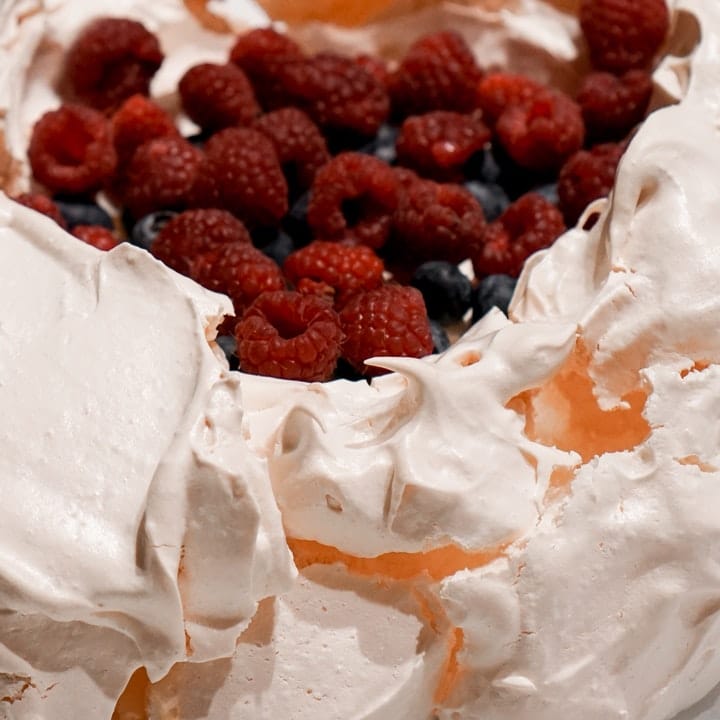 Here are the top dishes you need to try during travel to New Zealand:
• Maori Hāngi – A traditional New Zealand Māori method of cooking food using heated rocks buried in a pit oven, called an umu.
• Kumara – Similar to a sweet potato, it's New Zealand's most popular vegetable.
• Crayfish and Seafood! – New Zealand has over 14,000km of coastline – which means plenty of fresh fish.
• Green Lipped Mussels – also known as the New Zealand mussel, the greenshell mussel, kuku, and kutai.
• Meat Pies – These are iconic in Australia and New Zealand. A meat pie is a hand-sized pie containing diced or minced meat and gravy, sometimes with onion, mushrooms, or cheese.
• Pavlova – A dessert hailing from Australia and New Zealand, it has a meringue-base named after the Russian ballerina Anna Pavlova. It has a crisp crust, light inside, and is usually topped with fruit and whipped cream.
• Jaffas – Sugar-coated chocolate balls with an orange flavor. A New Zealand favorite!
• Kina – A New Zealand delicacy, Kina is the local name for a sea urchin with a hard spiky outer shell and edible insides.
• Kiwi Burger – A twist on the classic hamburger, a Kiwi burger includes beetroot and a fried egg with your patty.
• Marmite or Vegemite – It is a popular food spread made from yeast extract.
• Manuka Honey – New Zealand is world-famous for this stuff! It is known for its medicinal purposes – look for it in supermarkets or honey shops.
Top Cities To Visit in New Zealand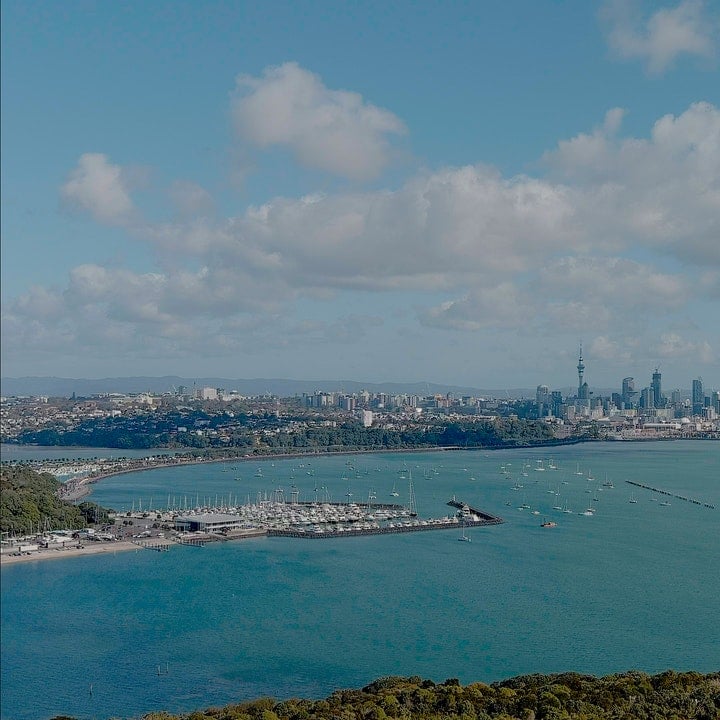 • Auckland, located on the North Island, also known as Tāmaki Makaurau, is New Zealand's most populated city, a hub of culture, music, and food. Check out SkyTower for cool views, Karekare Beach, the Auckland Museum, Mount Eden, and Rotoroa Island to start.
• Queenstown, located on the South Island, is surrounded by mountains and positioned on the edge of a lake. It's a playground for adventure seekers and nature seekers, and home to several areas where the Hobbit movies were shot. Go on adventures, kayak, or sip wine from one of the 75 wineries in the region. Visit Queenstown Hill, Lake Wakatipu, and the Queenstown Gardens to start.
• Rotorua, located on the North Island, boasts therapeutic mud pools, geysers, and a buried village. Lots of different kinds of things to do in Rotorua. Visit Wai-O-Tapu Thermal Wonderland, the Maori Village, Te Puia, and the Whakarewera Forest.
• Christchurch, located on the South Island, and the gateway to the beautiful Canterbury region, is an eclectic spot where you can enjoy time outdoors as well as in the city. Visit the Botanic Gardens, take a ride on the TranzAlpine Train, and visit the Willowbank Wildlife Reserve – kiwi birds are a must see!
• Wellington, located on the North Island, has a compact downtown area that is perfect for walking around. The city also has other fun spots to visit including the Museum of New Zealand, the the Museum of Wellington City & Sea, and the Karori Wildlife Sanctuary.
• Dunedin, located on the South Island, is New Zealand's oldest city. Watch wildlife in nature and check out the historic architecture from the city's gold-rush era. Stop by the Penguin Place, the Otago Peninsula, Larnach Castle & Gardens, and the Royal Albatross Centre to start. In Dunedin, you can see the Southern Lights (just as beloved as the Northern Lights).
• Te Anau, located on the South Island, is a gateway to beautiful Fjordland National Park. It sits on the edge of a lake perfect for fishing and boating. Nature lovers will love the Te Anau glowworm caves, the Wildlife Park, and Ivon Wilson Park. You'll spend your time near MIlford Sound, Doubtful Sound, and Fjordland National Park.
Must-See Sights in New Zealand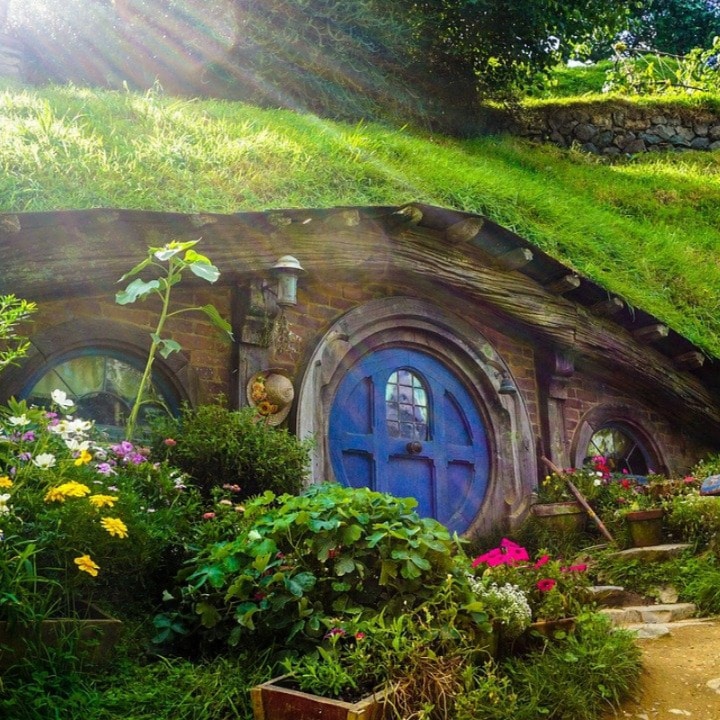 • Waitomo Caves
• Southern Lights
• Milford Sound
• Middle Earth
• Fjordland National Park
• A kiwi bird
• Geothermal Wonderland – Rotorua and Taupo
• Walk the Nga Tapuwae o Toi Track
• Tamaki Maori Village

Bucket List Experiences in New Zealand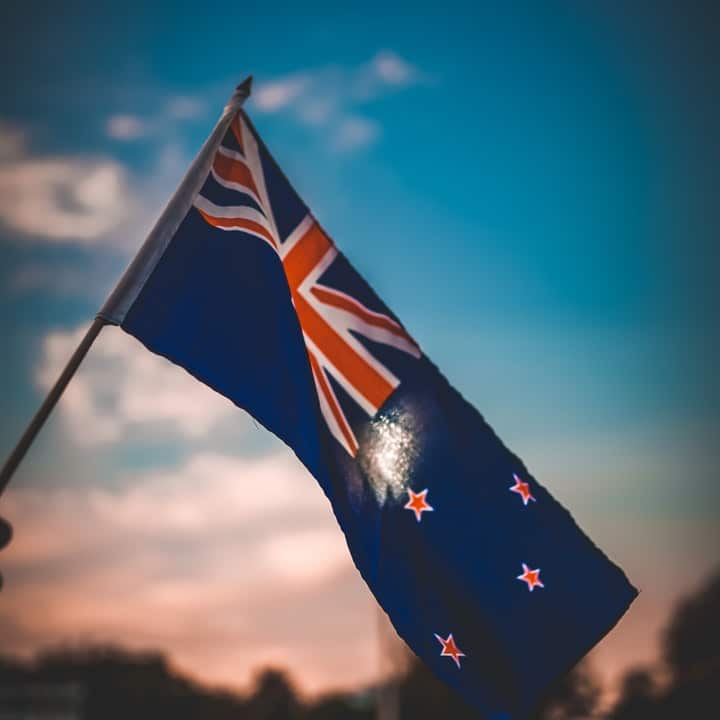 • Find greenstone.
• You must see a Kiwi bird.
• Experience Maori culture and visit a Marae. When visiting a Marae, or a meeting ground that belongs to a particular iwi (tribe), hapu (sub-tribe), or whanau (family), be sure to follow certain rules like taking your shoes off and waiting for a blessing before you eat.
• Look for all the LOTR and Hobbit locations.
• Build your own natural jacuzzi at Hot Water Beach, located on the North Island, during low tide.
• Look for the 10 Golden picture frames in Auckland, that were installed for visitors to take fun photos with scenic locations.
Where To Book Flights and Accommodation
For Accommodations:
>> Click here to find the best hotel deals in New Zealand
>> Click here to find housesitting opportunities in New Zealand
>> Click here to find hostels in New Zealand
>> Click here to find the best vacation rentals in New Zealand
For Flights:
>> Click here to find the best flights to New Zealand
Best Travel Tours and Packages to Visit New Zealand
• Wild West Coast Private Tour – 1/2 day
• Tour de Great Taste Trail– 6 days
• New Zealand Journey – 12 days
• Cycle New Zealand – 6 days
How To Get Around New Zealand
• The best way to get around New Zealand is with a rental car. The average cost to rent a car in New Zealand is $137 per day. If you don't want to drive yourself, book bus tours or take public transport.
Additional Reading About New Zealand
Books: Pounamu Pounamu (1972) by Witi Ihimaera, The Penguin History of New Zealand (2003) by Michael King
Podcasts: Black Sheep, Our Changing World, Voices
TV & Film: Outrageous Fortune, Westside, The Cult
Check out these Journo Adventures of travelers who've documented a trip there:
https://www.journohq.com/journo/nz-cycle-trip-22141
https://www.journohq.com/place/Tauranga,%20New%20Zealand
https://www.journohq.com/journo/nz-cycle-trip-south-island-67700
Now that you've seen our guide to visiting New Zealand, what did you think? Are you ready to start packing? Did we miss anything? Leave us a comment below!