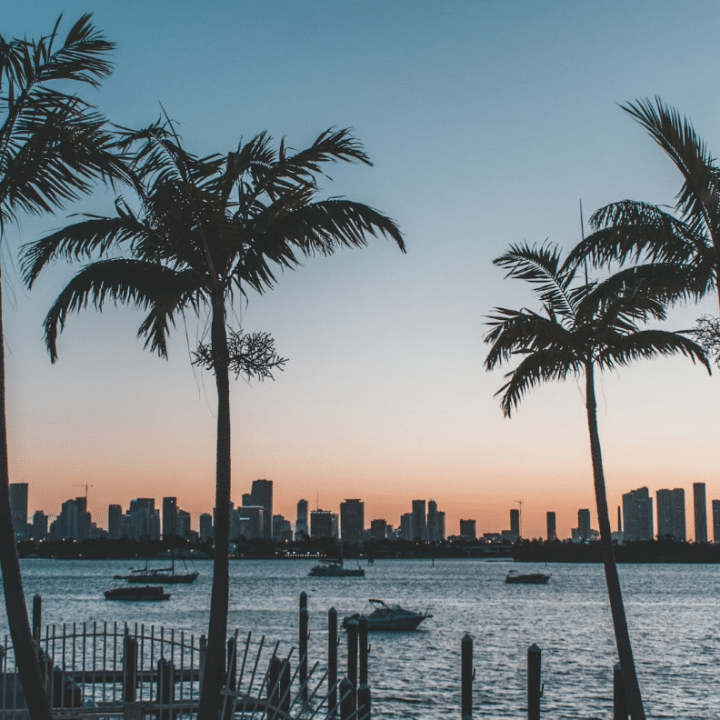 Planning a trip to Florida? With its stunning beaches, vibrant cities, and endless sunshine, the Sunshine State offers a myriad of opportunities for a memorable vacation.
Whether you're seeking relaxation, adventure, or cultural experiences, Florida has it all. To ensure you have a fantastic time during your visit, here are some tips and suggestions to make the most of your trip.
Explore the Natural Beauty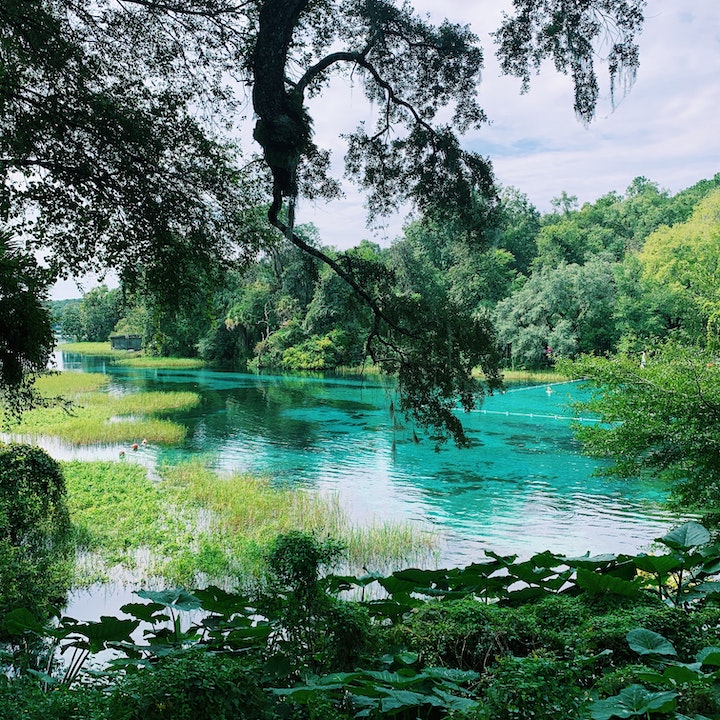 Florida is renowned for its breathtaking natural beauty, from pristine beaches to unique ecosystems. Start your adventure by visiting the Everglades National Park, a UNESCO World Heritage Site.
On your trip to Florida, you can embark on an airboat tour to observe the diverse wildlife, including alligators, birds, and turtles, in their natural habitat. For a more intimate encounter, take a guided kayak or canoe trip through the mangrove forests.
If you're a beach enthusiast, head to the Florida Keys and explore the picturesque islands that stretch south from Miami. Visit Key West for its vibrant nightlife and charming architecture or go snorkeling in the crystal-clear waters of Dry Tortugas National Park.
Don't forget to catch the iconic sunset at Mallory Square.
Immerse Yourself in Cultural Experiences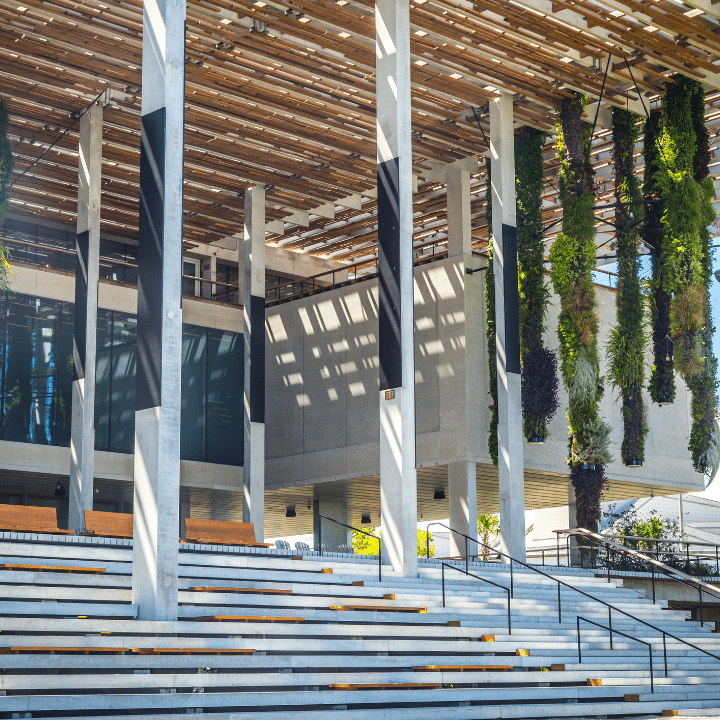 Florida is not just about natural beauty; it also boasts a rich cultural scene. Begin your cultural exploration in Miami's vibrant neighborhoods, such as Little Havana and Wynwood, known for their colorful murals and lively atmosphere. No trip to Florida would be complete without indulging in delicious Cuban cuisine, sipping a cafecito, and dancing to the infectious rhythms of salsa and reggaeton.
For art enthusiasts, a visit to the Pérez Art Museum Miami is another place for exploration. This contemporary art museum showcases works by international and local artists, offering a glimpse into the region's artistic expression. Additionally, consider visiting the Salvador Dalí Museum in St. Petersburg, housing the largest collection of Dalí's surrealist masterpieces outside of Spain.
Enjoy Theme Parks and Family Fun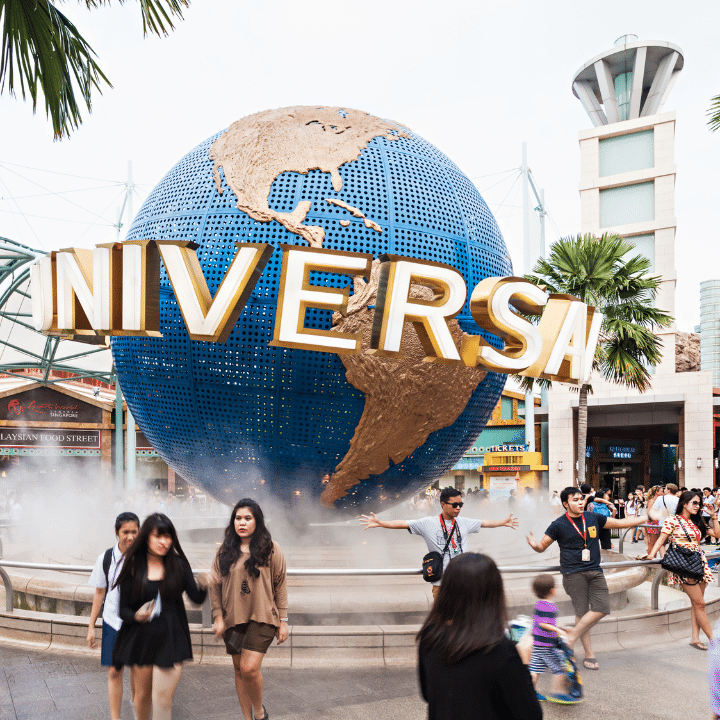 Florida is famous for its world-class theme parks that guarantee fun for the whole family. Make sure to visit Walt Disney World in Orlando, the epitome of magical entertainment.
Explore the iconic Magic Kingdom, immerse yourself in the future at Epcot, and experience the thrills of Hollywood Studios and Animal Kingdom. Don't forget to catch the nightly fireworks show, an enchanting spectacle.
If you're seeking aquatic adventures on your trip to Florida, head to SeaWorld Orlando or Discovery Cove. Swim with dolphins, snorkel in tropical reefs, and enjoy thrilling rides.
For movie buffs, a trip to Universal Orlando Resort is a must. Explore the Wizarding World of Harry Potter, embark on thrilling rides based on blockbuster films, and stroll along CityWalk for dining, shopping, and live entertainment.
Touring Fort Lauderdale: Exploring the Venice of America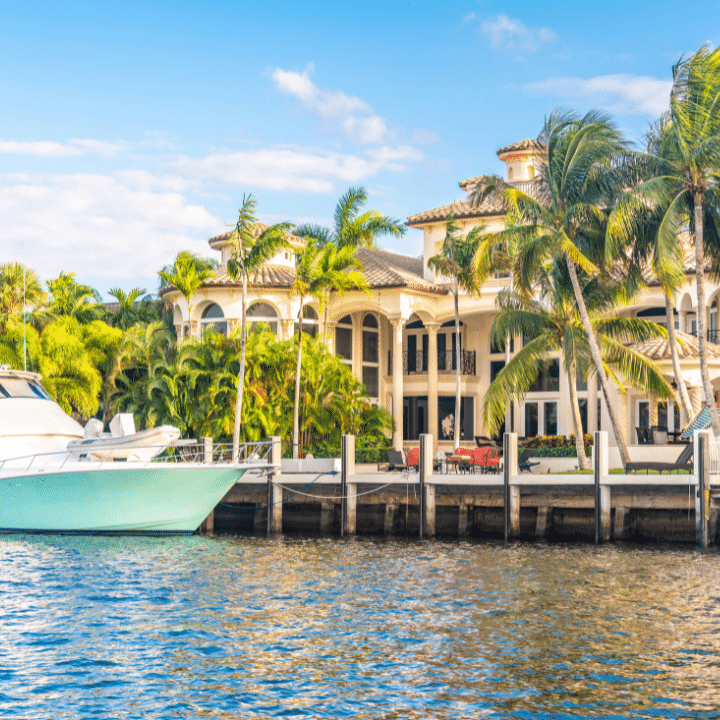 Nestled along Florida's southeastern coast, Fort Lauderdale is a city renowned for its stunning waterways, pristine beaches, and vibrant culture. When visiting this picturesque destination, taking tours of Fort Lauderdale are must to fully immerse yourself in its charm.
Embark on a captivating boat tour along the Intracoastal Waterway, often referred to as the Venice of America, and witness the city's breathtaking waterfront mansions, mega yachts, and lush landscapes. Explore the vibrant Las Olas Boulevard, where you can join a guided walking tour to discover its eclectic mix of boutiques, art galleries, and restaurants.
Also, hop on a narrated riverfront cruise to learn about the city's history and its famous attractions, including the historic Stranahan House and the bustling downtown area.
A tour of Fort Lauderdale promises an unforgettable experience, showcasing the city's unique blend of natural beauty, architectural splendor, and vibrant atmosphere.
Indulge in Culinary Delights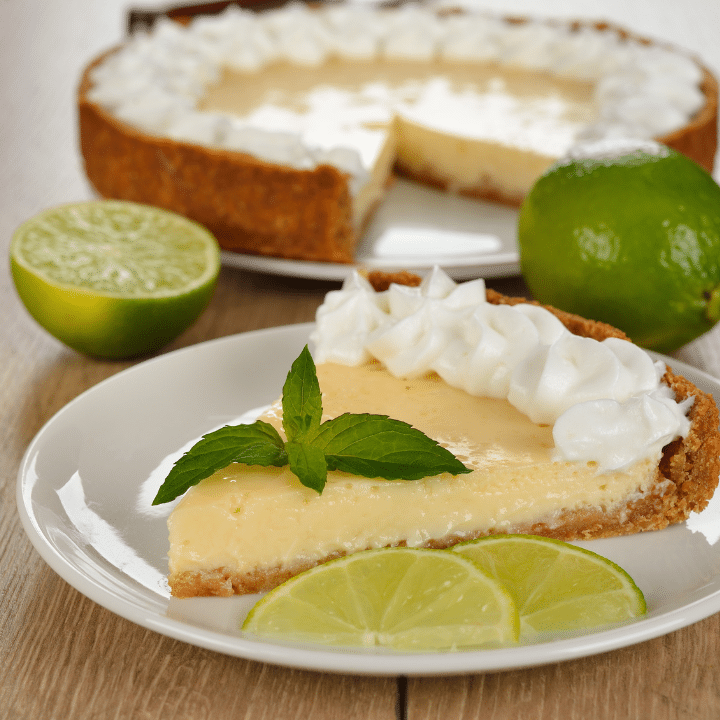 Florida's culinary scene is as diverse as its attractions. With a fusion of flavors from various cultures, food lovers are in for a treat.
Start your culinary journey by savoring fresh seafood. Visit coastal towns like Apalachicola or Destin, known for their delectable oysters and Gulf Coast cuisine. Don't miss the opportunity to try the famous Florida stone crab claws, a delicacy available from October to May.
For a taste of the Caribbean on your trip to Florida, head to Miami's Little Haiti and explore the vibrant Haitian food scene. Sample traditional dishes like griot (fried pork) and tasso (spicy turkey). If you're in the mood for Latin flavors, visit Tampa's Ybor City, where you can find authentic Cuban sandwiches and Spanish tapas.
And, of course, no visit to Florida is complete without trying the iconic key lime pie, a tangy and refreshing dessert.
Discover Historic St. Augustine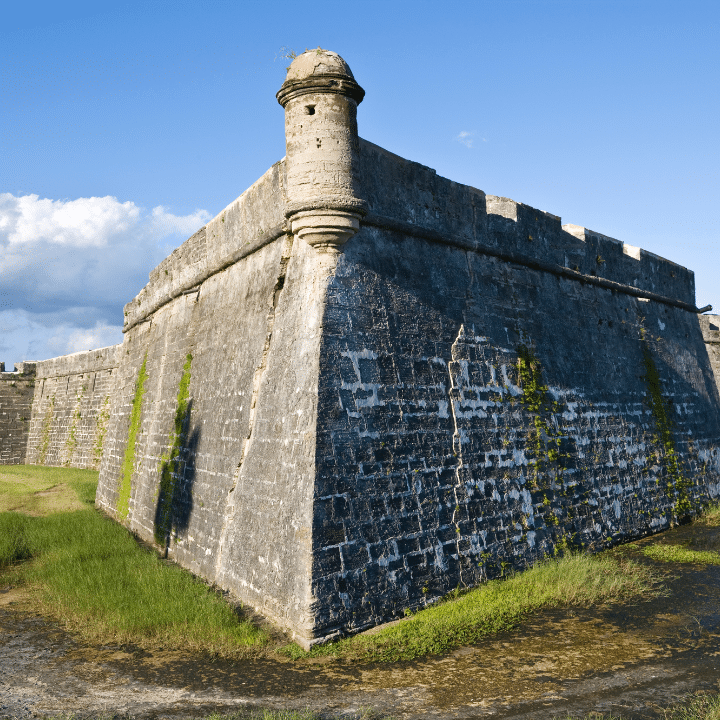 History lovers should not miss the opportunity to visit St. Augustine, the oldest continuously occupied European-established settlement in the United States.
Step back in time as you explore the narrow streets and centuries-old buildings of the historic district. Visit the Castillo de San Marcos, a fortress built in the 17th century, and learn about its fascinating history through interactive exhibits.
Take a stroll along St. George Street, lined with charming shops, restaurants, and historic landmarks. Visit the Lightner Museum, housed in the former Alcazar Hotel, which showcases an impressive collection of art, antiques, and artifacts.
Don't forget to stop by the Fountain of Youth Archaeological Park, where you can learn about the legendary spring and its significance in Florida's history.
Relax in the Florida Keys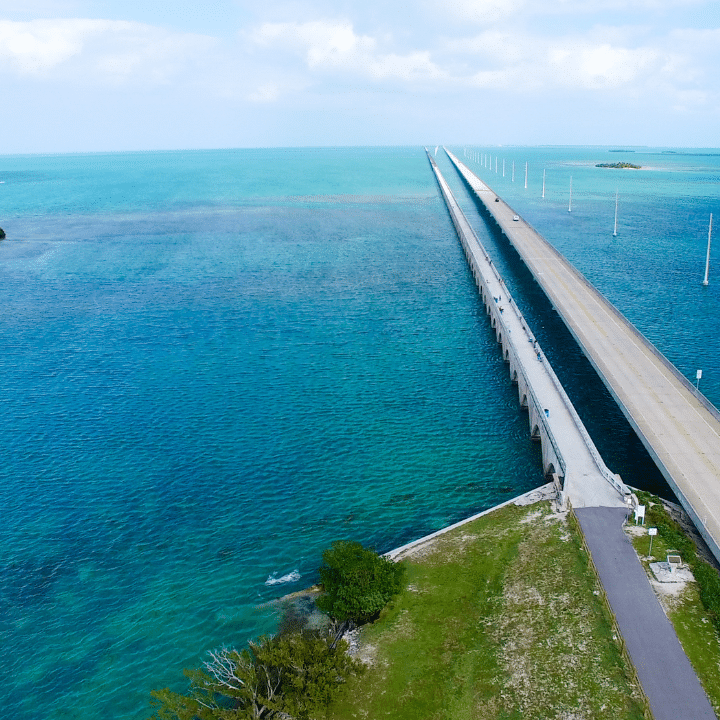 If relaxation is what you seek on your trip to Flordia, the Florida Keys offer an idyllic escape. Drive along the Overseas Highway, a scenic route connecting the islands, and marvel at the breathtaking views of turquoise waters. Make a stop at Islamorada, known as the "Sportfishing Capital of the World," and try your hand at catching some of the region's abundant marine species.
Continue your journey to Key Largo, the gateway to the Florida Keys, and explore the underwater wonders of John Pennekamp Coral Reef State Park. Snorkel or scuba dive among vibrant coral reefs teeming with colorful fish and marine life.
As you make your way to Key West, take in the laid-back atmosphere, browse through art galleries and boutique shops, and savor fresh seafood at waterfront restaurants.
Enjoy Live Entertainment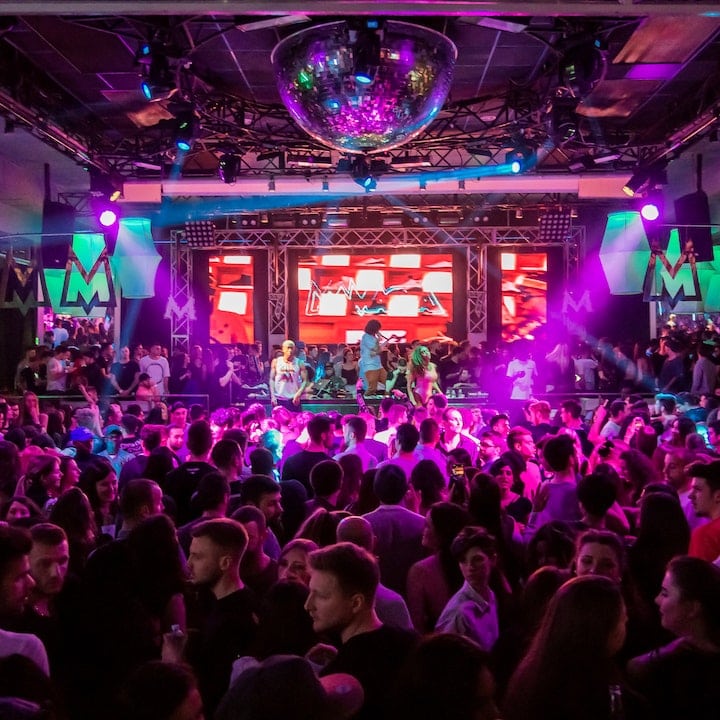 Florida is known for its vibrant entertainment scene, offering a variety of live shows, concerts, and performances.
In Orlando, immerse yourself in the world of entertainment at the CityWalk, where you can catch live music, comedy shows, and performances by world-renowned artists. The Dr. Phillips Center for the Performing Arts in downtown Orlando is a hub for Broadway shows, ballet, and orchestral performances.
In South Florida, experience the lively atmosphere of Miami's nightlife. Dance the night away at trendy nightclubs or enjoy live music performances in iconic venues like the Fillmore Miami Beach. Additionally, keep an eye out for cultural festivals and events happening throughout the year, showcasing the state's diverse heritage and traditions.
A trip to Florida promises endless possibilities for exploration, adventure, and relaxation. From indulging in culinary delights and discovering historic landmarks to unwinding in the picturesque Florida Keys, each experience will leave you with lasting memories.
Whether you're a nature lover, a history buff, a food enthusiast, or simply seeking fun-filled family activities, Florida has it all. So pack your bags, soak up the sun, and embark on a journey of unforgettable moments in the Sunshine State.
Allen Brown – A dad of 3 kids and is a keen writer covering a range of topics such as Internet marketing, SEO and more! When not writing, he's found behind a drum kit.