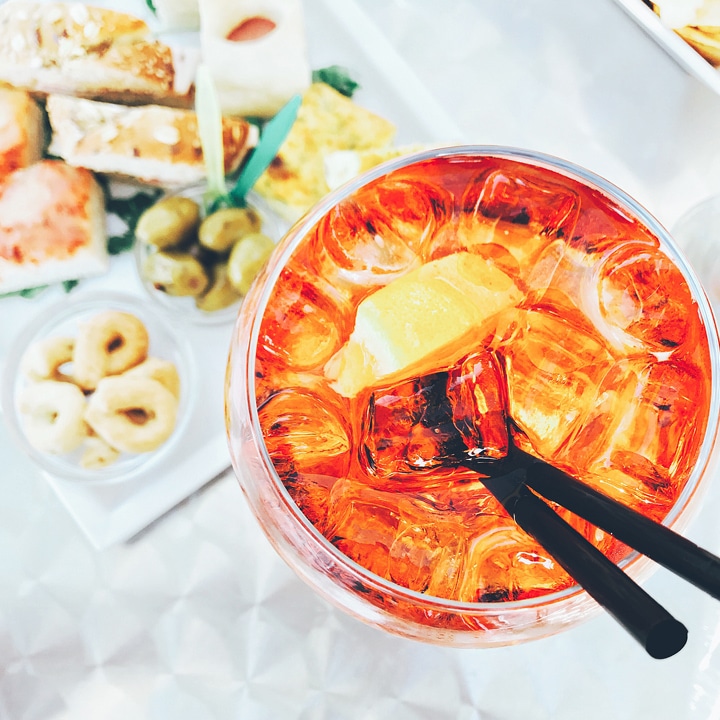 When visiting a new place, we savor the culinary experiences, fun foodie moments, and delicious bites along the way.
One way we can enjoy the fun of travel from our living rooms is through food and drink.
Whether you're working from home, going into an office, or making your own schedule, there are tons of cocktails to take you on a journey to your favorite places.
Looking for a recipe? Check out our list of 16 iconic cocktails from around the world and how to make them.
Coquito from Puerto Rico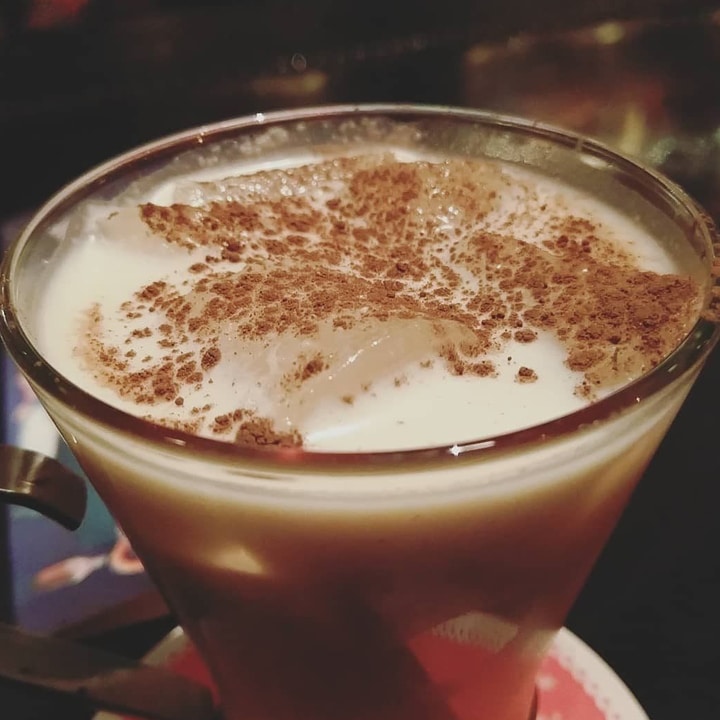 The Coquito, a traditional Christmas drink that originated in Puerto Rico, means "Little Coconut" because it's thick, creamy, and loaded with coconut. Sometimes called the Puerto Rican Eggnog, the drink is similar to eggnog.
Here's what you need:
4 oz raisins
1 1/2 cups dark rum
2 cinnamon sticks
1 can sweetened condensed milk
1 can cream of coconut
1 can coconut milk
4 oz evaporated milk
1/2 teaspoon nutmeg
1/2 teaspoon ground cinnamon
1/2 teaspoon vanilla extract
4 tablespoons shredded coconut, optional
In a large pitcher with a lid, add the raisins, dark rum, and cinnamon sticks. Let this sit for an hour.
Next, using a blender, puree the other ingredients. Pour the puree into the bottle and shake well to combine with rum/raisins mixture.
Chill for at least four hours, shake vigorously, and pour!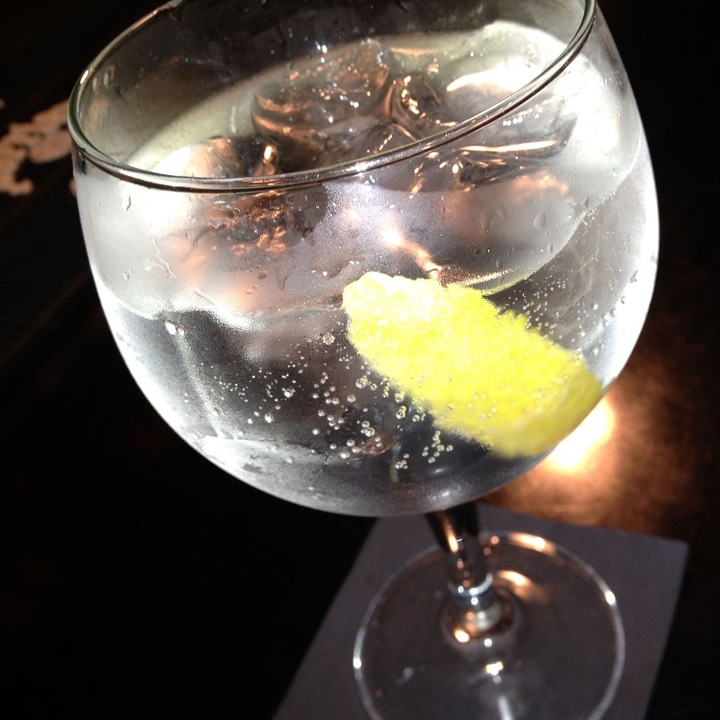 Gin and tonic, or a "G and T" as the Brits call it, is a signature drink in the region but didn't necessarily originate there.
British soldiers and Scottish doctor George Cleghorn were using quinine to try and prevent malaria, and quinine was known for curing it.
Unfortunately, the quinine had a bitter taste, so the British soldiers added water, sugar, lime, and gin to the quinine, thus, gin and tonic was born.
Here's what you need:
Measure out both ingredients according to taste. If you like a strong G and T, you'll need more G and less T! Add ice, shake it up, and garnish with a slice of lime.
Sangria from Spain & Portugal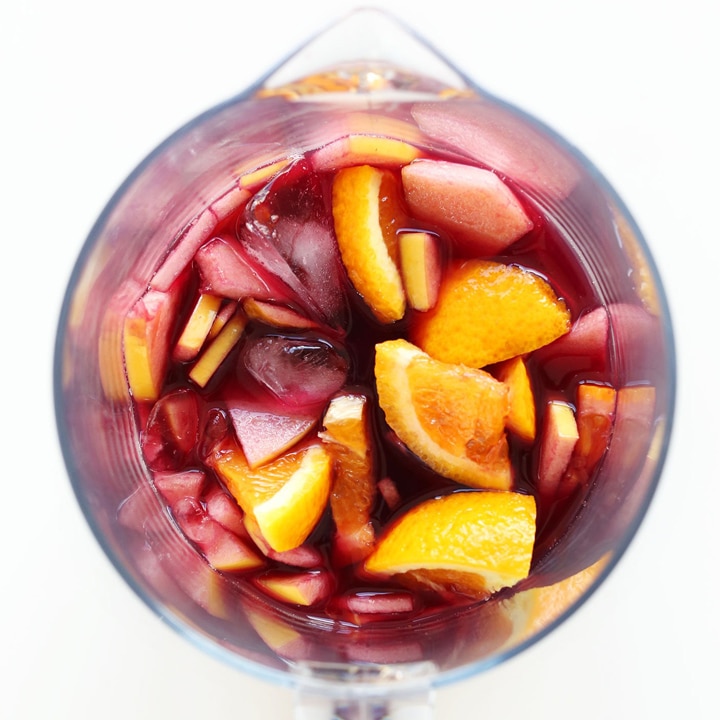 A signature summer cocktail, Sangria is a must on our list of iconic cocktails from around the world.
The drink generally consists of red wine and chopped fruit for sweetness, however, even versions within Spain can differ depending on the region. Some choose to include added sugar, brandy, sparkling water, or a flavored liqueur.
Sangria originated in Spain and Portugal, the term 'sangria' means bloodletting in Spanish. Fruits can include peaches, nectarines, berries, apples, pears, pineapple, and lime.
Here's a recipe from The Minimalist Baker:
1/2 an apple
1/2 an orange
3-4 Tbsp organic brown sugar or organic cane sugar
3/4 cup orange juice
1/3 cup brandy
750 ml bottle dry Spanish red wine
Add the fruit and sugar to a pitcher and muddle the fruit before adding the liquids.
Add the orange juice and brandy. Add the red wine, stir, and taste. Add more brandy, orange juice, sugar, and wine as needed.
Add in ice to chill the drink or serve it with ice too. Scoop into tall wine glasses, make sure everyone gets some fruit too!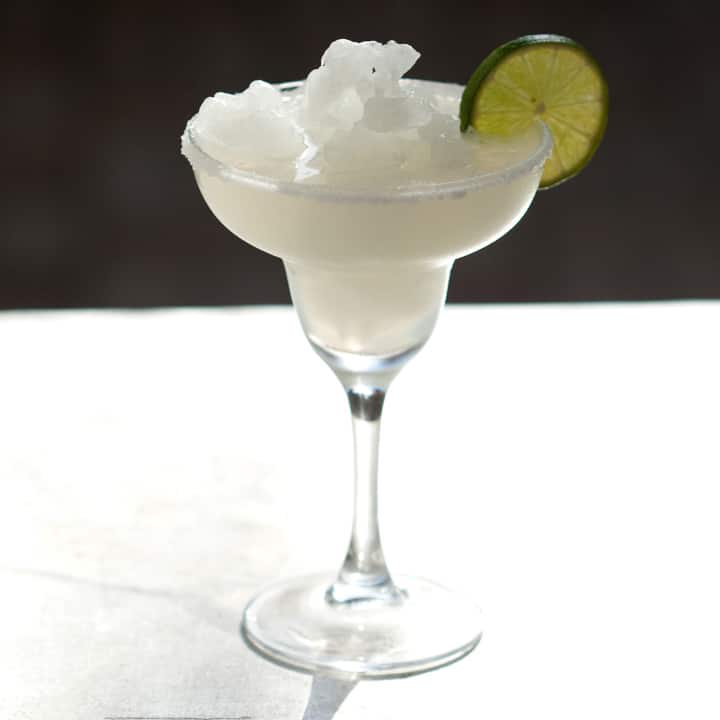 There are several individuals who have claimed that they created the first Margarita, from Carlos "Danny" Herrera to Margarita Sames, however, they all enjoy the basic combination of sweet, salty, sour, and bitter in this classic Mexican drink.
Here's what you need:
1.7 oz Tequila
⅔ oz Triple sec or Cointreau
½ oz Lime juice
Once you combine all of the ingredients, shake the beverage with ice and serve in a glass with a salted rim, or blend it with frozen ice for a frozen margarita!
The French 75, also called the 75 Cocktail, is the only cocktail on our list that originated in France!
This fun cocktail dates back to World War I, an early version was created at the New York Bar in Paris in 1915. It's made from gin, champagne, lemon juice, and sugar.
Here's what you need:
1 oz gin
2 dashes simple syrup
½ oz lemon juice
2 oz Champagne
In a shaker, combine the gin, simple syrup, Champagne, and lemon juice with ice. Shake it up and strain into a champagne glass. Top it off with more champagne and stir it gently.
Bon appetit!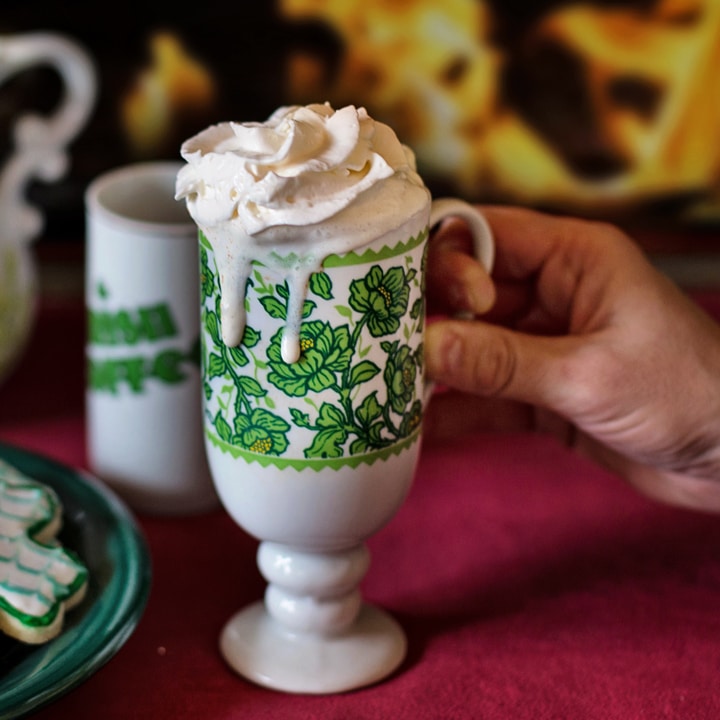 Don't let the name Irish Coffee fool you, yes it has coffee, but this isn't your average cup o' Joe!
This magical cocktail consists of coffee, Irish whiskey, sugar, and cream. Different versions of what we now call Irish Coffee go back at least 100 years.
The major story is that Joseph Jackson, of Jackson's hotel Ballybofey county Donegal, made the drink while fighting in World War II in an effort to keep his comrades awake through the night. After the war, he brought the idea back to Donegal, making the first Irish coffee.

Here's what you need:
1.4 oz Irish whiskey
2.7 oz hot coffee
1 oz fresh cream
1 tsp brown sugar
Using freshly brewed coffee, heat the coffee, whiskey, and sugar, but be careful not to boil it.
Pour the cocktail into a glass, top with cream, and serve it hot! With one of these in your hand, you'll feel like you're sittin' in an Irish pub in no time.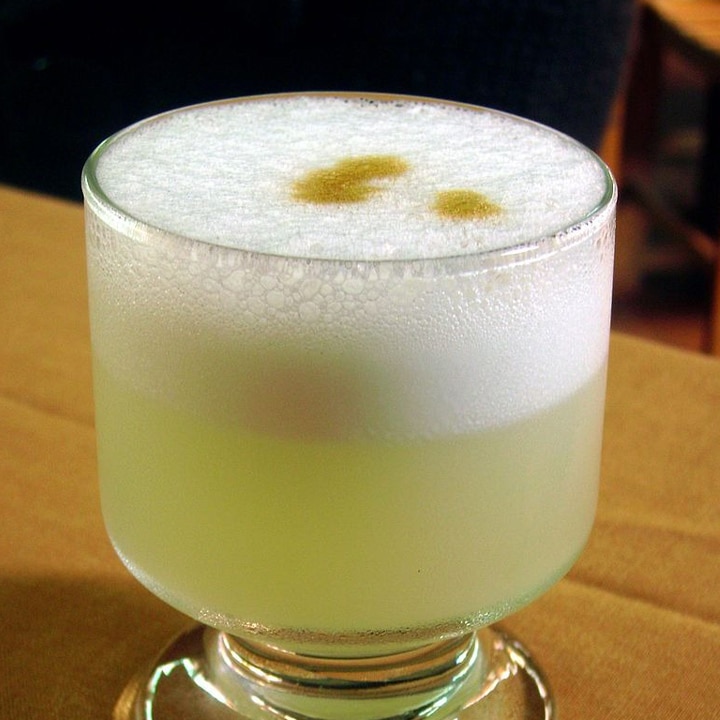 The Pisco Sour is a cocktail that originated in Peru and is typically found in both Peru and Chile.
A Peruvian pisco sour includes Peruvian pisco as the base, freshly squeezed lime juice, simple syrup, ice, egg white, and Angostura bitters.
The Chilean version uses Chilean pisco and pica lime but excludes the bitters and egg white. The cocktail was created, according to researchers, in the early 1920s in Lima, Peru, by the American bartender, Victor Vaughen Morris.
Here's what you need:
60ml Pisco
30ml lemon juice
20ml simple syrup
1 egg white
Several drops of aromatic bitters at the end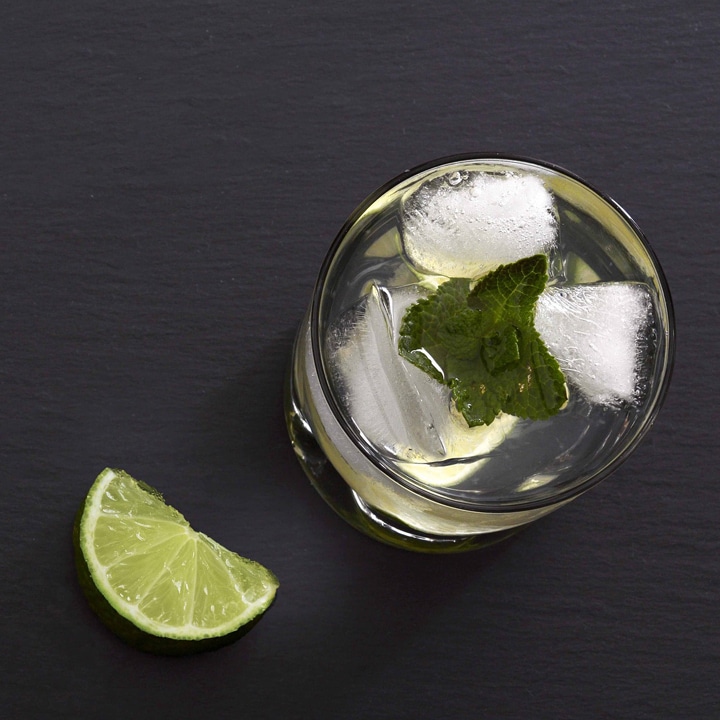 Caipirinha is Brazil's national cocktail, consisting of cachaça (sugarcane hard liquor), sugar, and lime.
Just like many of the iconic cocktails from around the world, the true origin is unknown and there are many stories as to who created it first. According to historians, the caipirinha was invented by farmers in the region of Piracicaba, the interior of the State of São Paulo, during the 19th century.
They created the cocktail as a local drink for parties and it showcased the strong sugarcane culture of the region. 'Caipirinha' is the diminutive of 'caipira', which in Brazilian Portuguese refers to someone from the countryside, similar to the U.S.'s use of the word hillbilly.
Here's what you need:
1.7 oz cachaça
Half a lime cut into 4 wedges
2 teaspoons sugar
Muddle the lime and sugar together in an old fashioned glass. Add ice and then add the cachaca.
The drink can be made into a single large glass shared amongst a group or in a jar and poured into individual glasses.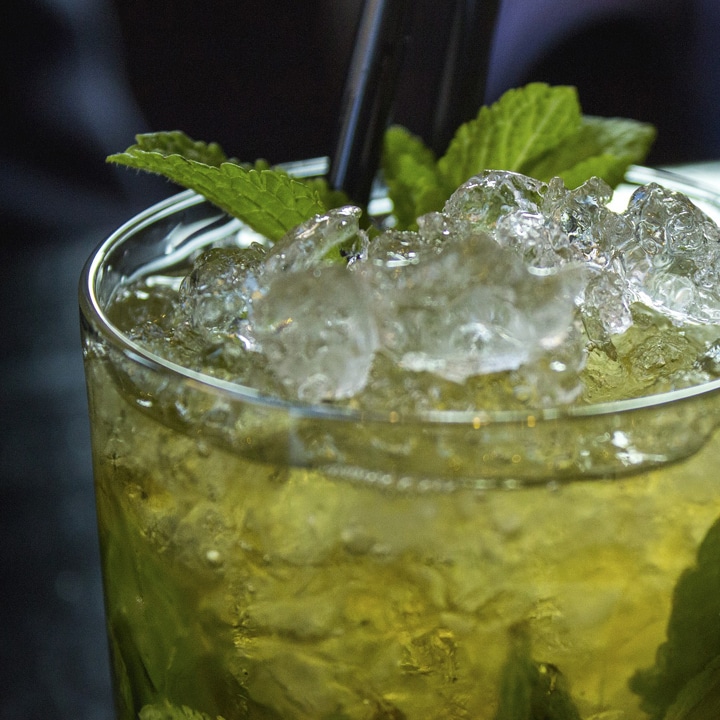 The mojito is a traditional Cuban highball consisting of five ingredients: white rum, sugar, lime juice, soda water, and mint.
Another popular summer cocktail, the mojito has many stories of creation, however, one thing is known for sure: it originated in Havana, Cuba. It's also believed that it was Ernest Hemingway's favorite drink.
Here's what you need:
1 ⅓ oz white rum
1 oz fresh lime juice
6 sprigs of mint
2 teaspoons sugar
Muddle the mint leaves, sugar, and lime juice in a glass, add a splash of soda water, and fill the glass with ice.
Add the rum and top off with soda water. Garnish with a slice of lemon and more mint leaves! Yum!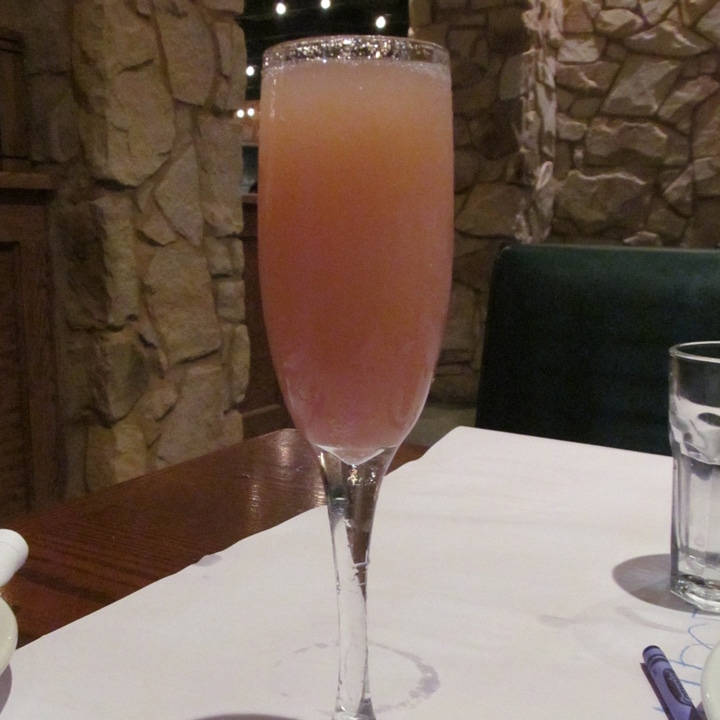 The birth of the Bellini lands sometime between 1934 and 1948, thanks to Giuseppe Cipriani, founder of Harry's Bar in Venice, Italy.
He was inspired by the unique pink color of the drink, which reminded him of a character's toga in a painting by 15th-century Venetian artist, Giovanni Bellini. The cocktail consists of Prosecco and peach puree or nectar.
Here's what you need:
3 ⅓ oz Prosecco
1.7 oz fresh peach purée
Pour peach puree into a chilled glass and then add the Prosecco. Stir gently and you're ready to serve.
Famous Drinks Named After Places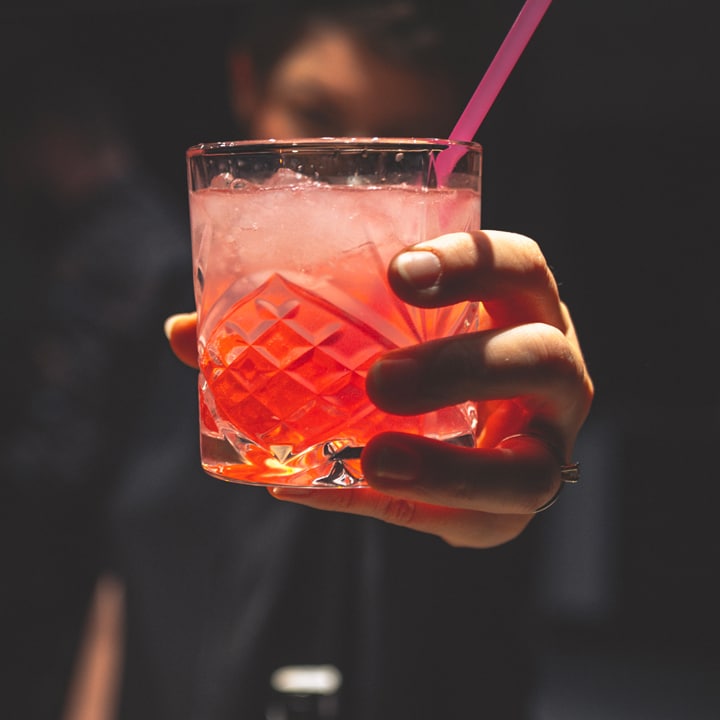 The Singapore Sling was created by bartender Ngiam Tong Boon while he was working at the Long Bar in Raffles Hotel, Singapore, sometime before 1915.
There are many variations of this colorful cocktail unless you specify what you want, you won't actually get just that when ordering it. The Singapore Sling is a type of gin sling, so it features a good amount of gin.
Here's what you need:
1 oz gin
½ oz cherry liqueur (cherry brandy)
¼ oz Cointreau
¼ oz DOM Bénédictine
⅓ oz Grenadine
4.1 oz pineapple juice
½ oz fresh lime juice
1 dash Angostura bitters
Pour all ingredients into a shaker with ice and shake em' up! Strain the liquid into a high glass and garnish with a piece of pineapple and a cherry.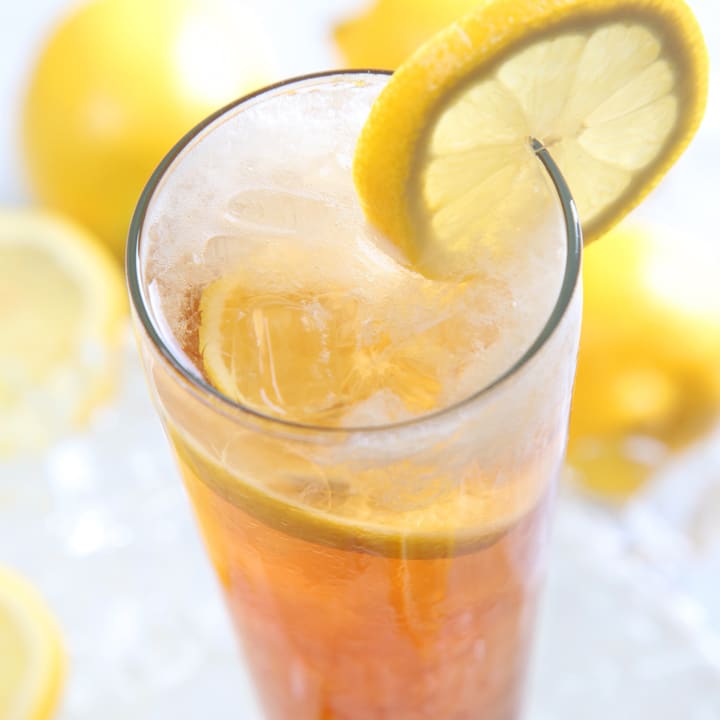 The Long Island Iced Tea is a unique cocktail typically made with vodka, tequila, light rum, triple sec, gin, and a splash of cola.
Most versions of this drink do not actually include any form of tea – huh!
Another popular cocktail that more than one person claim to have invented, one of them being a Long Islander himself, Robert "Rosebud" Butt. He says he invented the drink as an entry in a contest to create a new mixed drink in 1972.
Here's what you need:
½ oz Tequila
½ oz Vodka
½ oz White rum
½ oz Triple sec
½ oz Gin
⅞ oz Lemon juice
1 oz simple syrup
Top with Cola
Add the ingredients into a highball glass with ice. Stir them with a spoon and garnish the glass with a slice of lemon.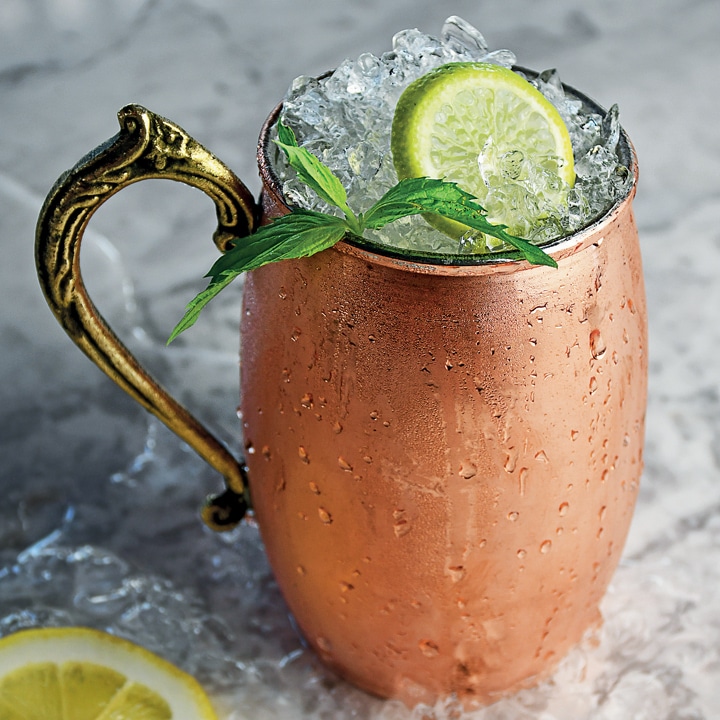 Despite it's name, the Moscow Mule was actually born in Manhattan.
That's right, good ole' NYC created this popular drink consisting of vodka, spicy ginger beer, and lime juice. It is popularly served in a copper mug, which helps keep the drink cool, and garnished with a lemon or lime wedge.
Here's what you need:
1 ½ oz vodka
⅓ oz lime juice
4 oz ginger beer
To make this signature cocktail, combine the vodka and ginger beer in a highball glass filled with ice.
Next, add the lime juice and stir the mixture gently. Lemon or lime if you choose!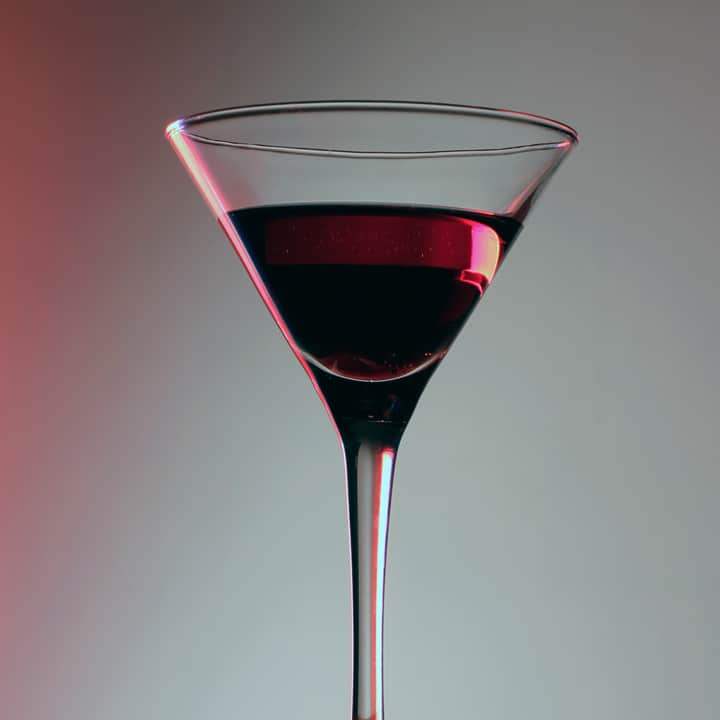 There are several accounts of who created the Manhattan, but most accounts believe it was in fact created in the New York City burrough.
One popular story says that the drink was made at the Manhattan Club in New York City in the mid-1870s, invented by Dr. Iain Marshall for a banquet hosted by Jennie Jerome (Lady Randolph Churchill, mother of Winston) in honor of presidential candidate Samuel J. Tilden.
The success of the banquet made the drink popular, prompting several people to request the drink by referring to the name of the club where it originated "the Manhattan cocktail." However, history also states that Lady Randolph was in France at the time because she was pregnant, so this story is probably not true.
Here's what you need:
1.7 oz Rye whiskey
⅔ oz Sweet red vermouth
Dash Angostura bitters
To make this before-dinner-cocktail, stir the ingredients in a glass of ice, pour into a chilled glass, and serve.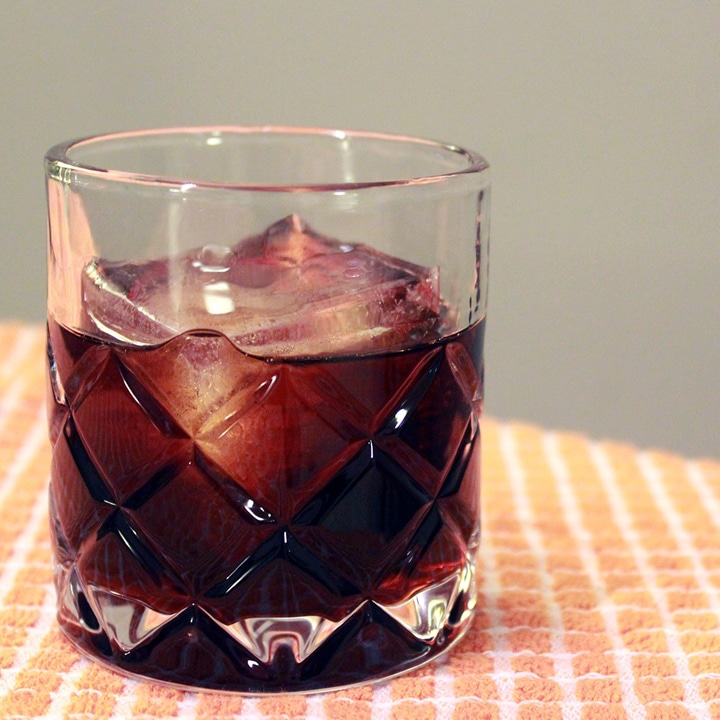 Did you know the Black Russian did not originate in Russia?
Legend has it that Gustave Tops, a Belgian barman, created it at the Hotel Metropole in Brussels, in honor of Perle Mesta, the United States Ambassador to Luxembourg, in 1949. The drink consists of vodka and coffee liquor.
Here's what you need:
1 ⅔ oz Vodka
⅔ oz Coffee liquor
Pour the ingredients into an old fashioned glass and be sure to add ice. Stir gently and serve. Yum!
Other famous drinks named after places include the Aspen Crud, Cape Codder, Osaka Dry, Milano-Torino, Chicago Fizz, The Queens, The Brooklyn, The Bronx, The Parisian, The Daquiri, and so many more!
What did you think of our list? Which recipe will you try first? Did we forget about your favorite? Leave us a comment below!