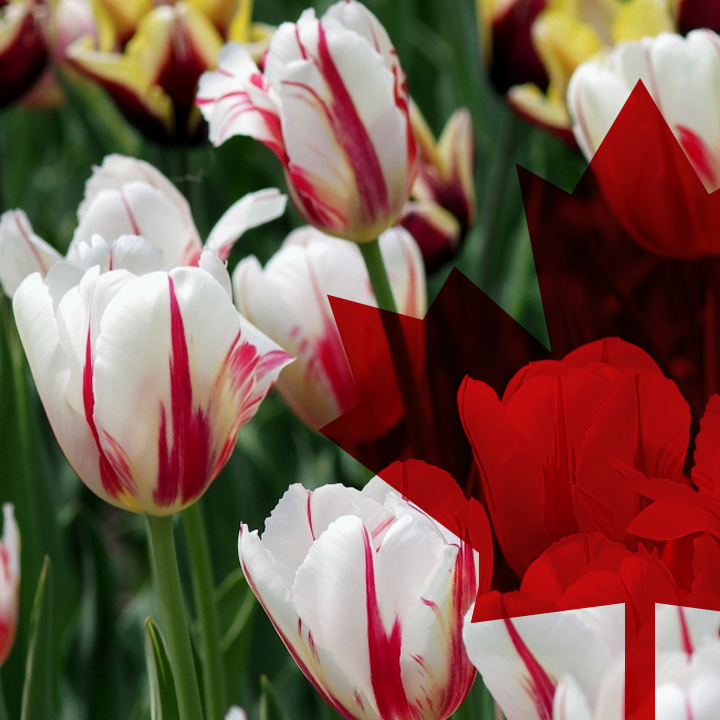 The Canada 150 tulip (aka Maple leaf tulip) is a special selectively bred flower made to resemble the Canadian flag.
By the time you read this 300,000 Canada 150 tulips will have been planted in Ottawa for Canada's sesquicentennial celebration!
The NCC (National Capital Commission) together with the Kingdom of the Netherlands developed the unique breed.
Home Hardware made these tulips available to the public for fall planting in 2016 (not without some controversy). Those that planted will now be enjoying the blooms in their glory for Canada's 150th birthday.
In the CBC's article Canada 150 tulips: Gardening diaries from across the country, you can read and see examples of how the tulip fared in its journey across our great land!
Happy 150 to all our fellow Canadian Jouro'rs! 🍁 ❤️