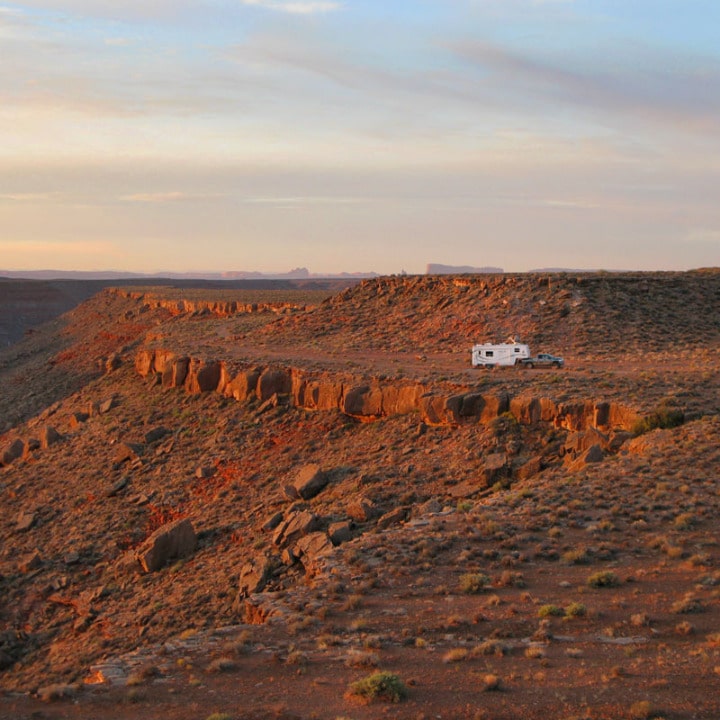 The RV Lifestyle is something to seriously consider if you have concerns about traveling full-time during this global pandemic, as I do. All concerns about world travel in the age of Coronavirus are valid. One way to keep yourself safer, while quenching your thirst for adventure, is to travel in an RV.
Personally, I have no desire to step on a plane or stay in a hotel again any time in the foreseeable future. With many borders closed and COVID-19 infection numbers all over the map, quite literally, that future is rather unpredictable.
That's why I am perfectly happy feeding my wanderlust from the comfort of my own home office on wheels. But then, I have been doing exactly that for more than 13 years now. My wife Rene and I have enjoyed the RV lifestyle since first hitting the road in 2007, and we are by no means retired.
We are seeing more RVs on the road now than any time during our travels. The term Digital Nomad has become more popular thanks to the increase in working-age RVers.
Many employed people have made the transition to location independence since COVID-19 has made working from home commonplace. And many more have moved into an RV after losing their jobs or stick and brick homes during this pandemic economy.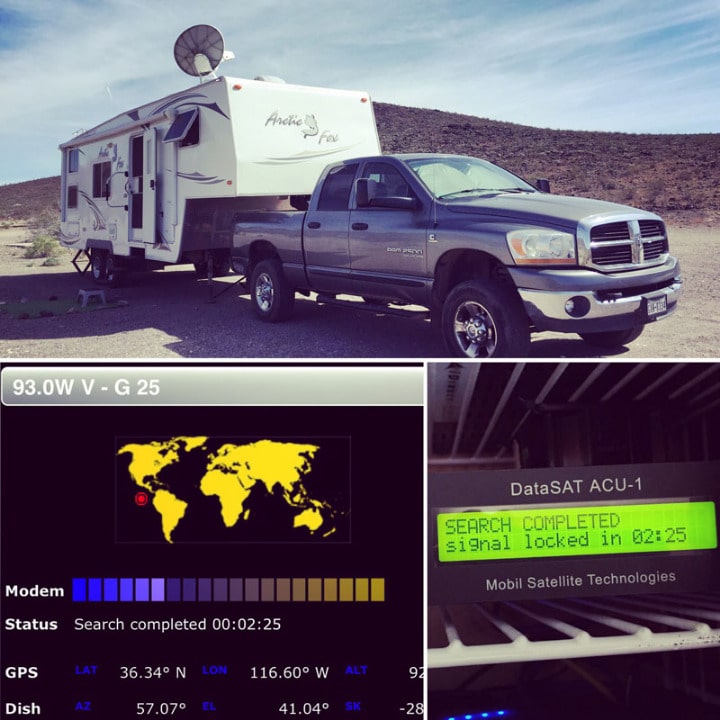 Proof is in the fact that the RV industry is booming. Used RV sales are getting top dollar, and a long waiting list awaits if you're looking to purchase a customized adventure van, RV, or trailer.
Thankfully, not much changed in terms of our RV lifestyle as the pandemic spread across North America. Rene and I work from anywhere. We have done so for nearly fourteen years now. And, we prefer boondocking way off the grid, away from others where we can focus on our work and explore the great outdoors.
So, how did we do it? We owe it all to a three-legged dog.

How to Enjoy the Dream RV Lifestyle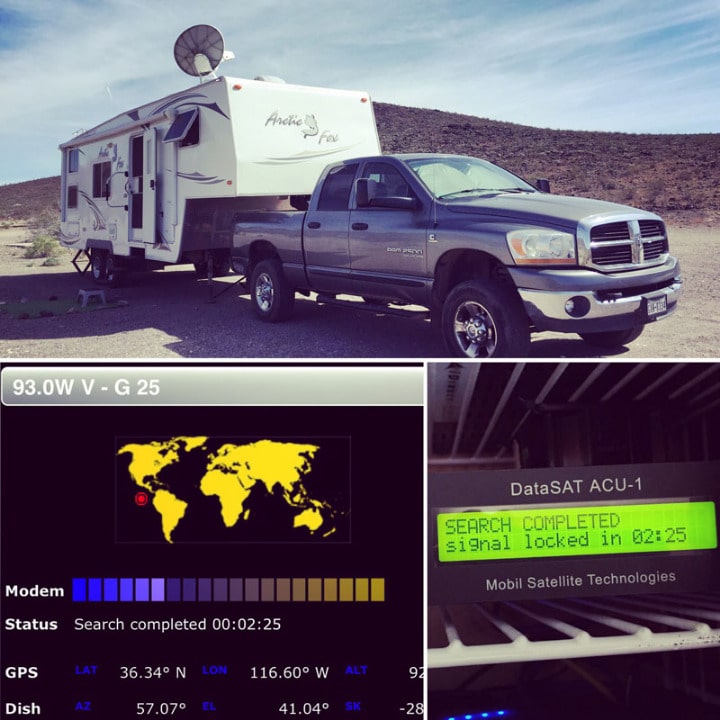 After our dog Jerry lost a leg to cancer in 2006, Rene and I planned and budgeted for one year off. We promised to give Jerry the road trip of a lifetime when doctors told us his time was limited.
Within six months we had sold our business and our 3,600 sq. ft. home based graphics shop. We sold nearly everything we owned, bought a new 24′ fifth wheel trailer and truck. Jerry was still happy and healthy when we drove away from the default life and never looked back.
We tell the full story in our book, Be More Dog: Learning to Live in the Now. There was no Journo app or online travel community at the time, so ever since we left we've been sharing our RV lifestyle tips and adventures in our Live Work Dream blog. And we've learned a thing or two along the way.
Proper planning and budgeting are most important to ensure your RV lifestyle dream doesn't become a nightmare. Believe me, you don't want to be stuck on the Alaska Highway with a broken trailer leaf spring and no cell service without the means and wherewithal for what to do.
And that means creating and following a budget – one that includes an emergency fund, Tire Pressure Monitoring System, and roadside assistance. It also means earning an income that supports your RV lifestyle, however you choose to travel.

What Rig is Best for the RV Lifestyle?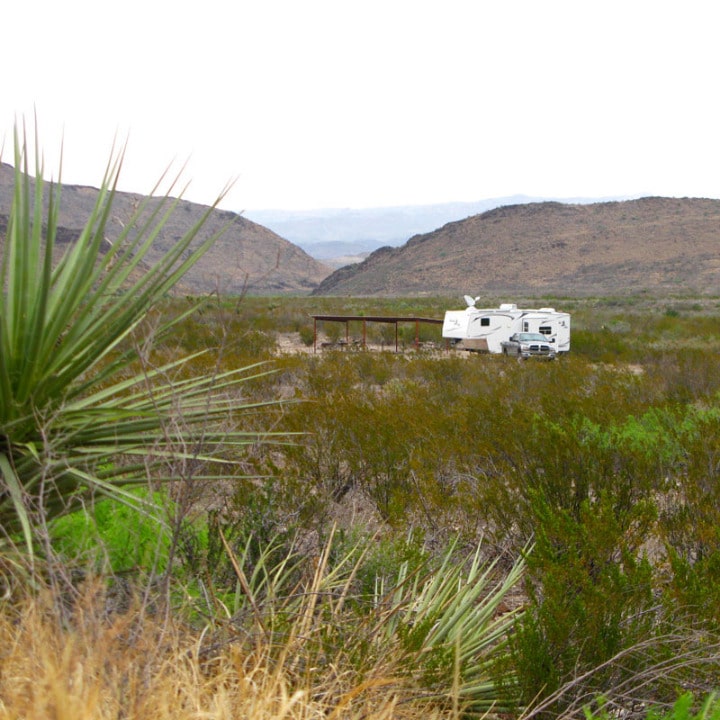 As a full-time RVer, your mode of travel is your lifeline to adventure. That's why it's important to invest in a vehicle capable of meeting your needs. Ask ten RVers whether a van, bus, or trailer is best and you'll get ten different answers.
For best results, select an RV that fits your comfort level and falls well within your budget. You'll be living, working, playing, eating, sleeping, and bathing in your mobile home office every day of the year, in all sorts of climates. And, if you have no plans to "settle down" any time soon, that could be a very long time.
Rene and I budgeted for a one-year sabbatical. That was more than thirteen years ago. We enjoyed traveling the United States in our 24′ fifth wheel for seven years.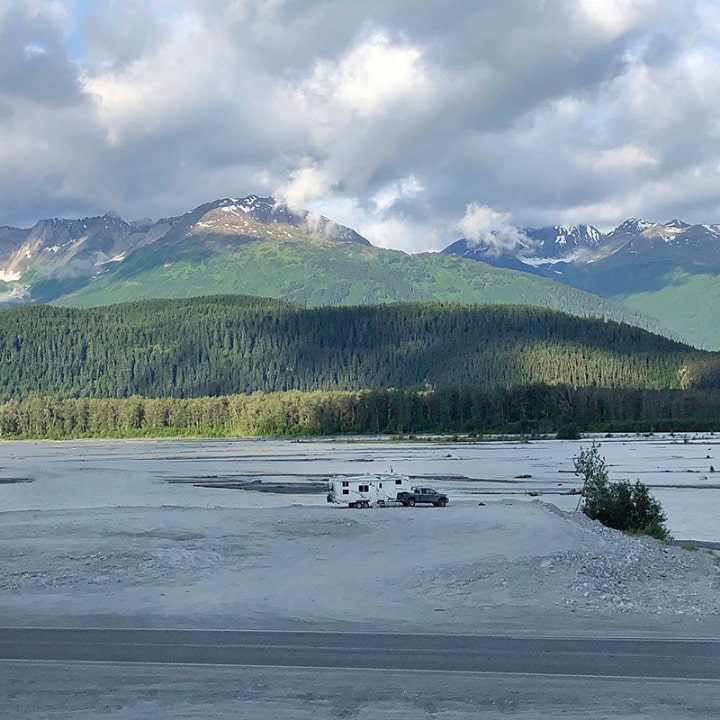 We installed solar power and satellite internet. These were sizable investments, but they enabled us to make the most of our RV lifestyle. In 2014, we upgraded to a 27′ Arctic Fox. I converted the bunkhouse into a workshop for Rene's growing jewelry business.
Our original Dodge Ram pickup is pushing 220,000 miles – thanks to our diligent regular and preventative maintenance. You may prefer to travel in a converted short bus, Class A Diesel pusher, pop-up tent trailer or fifth wheel and truck, or custom van conversion.
Regardless, select the one that keeps you happy and comfortable, without breaking the bank.

How to Support Your RV Lifestyle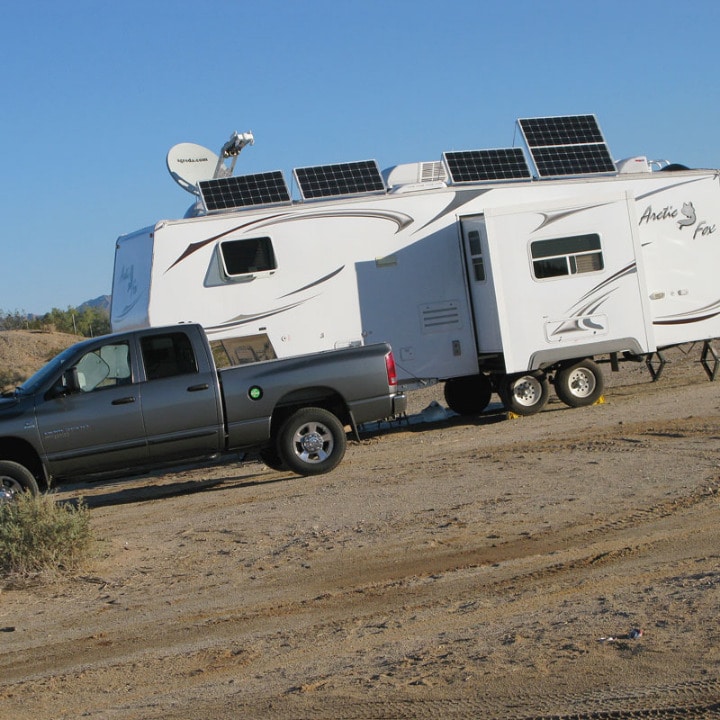 Early in our travels, Rene and I discovered workamping. After various jobs where we worked in exchange for a free RV site or very little pay, we determined the best way to support our nomadic lifestyle was to develop multiple revenue streams.
We also quickly learned that saving and traveling debt free are the best way to ensure our income is enough to meet our needs. I compare our journey toward self-sufficiency on the road like putting many irons in the fire. We focussed on the one that glowed the hottest, and that has become our full-time labor of life which keeps our wheels turning.
Being self-employed, we didn't have traditional jobs that allowed us to work remotely. So we've enjoyed various income opportunities over the years. As niche bloggers, we've participated in various affiliate marketing platforms, and published plenty of sponsored content.
We've partnered with a leading consumer direct marketing company. And we've self-published a number of e-books and paperbacks. We provide complete details about how we do it, and many other remote work ideas we've discovered in our e-book, Income Anywhere!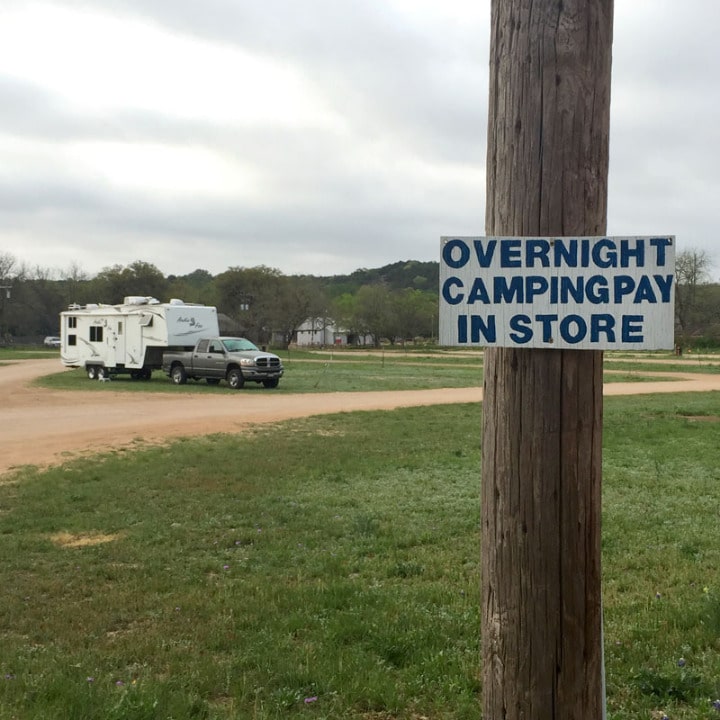 In short, Rene is a writer for various publications, and makes jewelry in our mobile studio. I build websites, and provide marketing services and support. Together we manage the popular niche online community we have grown to more than 16,000 registered members.
Speaking at a pet-blogging conference in 2012, I told attendees that everyone is an expert about something. I said there is a niche out there for anyone. And you can't get a much more specific niche than the one we have made our own.
As location independent entrepreneurs, we started blogging about what we knew best: full-time RV travel, and three-legged dogs. When the small blog we started to share Jerry's adventures started to gain popularity, we focussed on that.
I installed discussion forums, and a live chat. Then we published our first e-books and started selling assistive devices to help amputee dogs. We developed drop-shipping relationships with manufacturers since there is no room to stock inventory in our RV.
Tripawds is now the largest online support community for amputee pets and their people. I manage our network hosting more than 1,500 three-legged dog and cat blogs. We have a popular Youtube channel and podcast where we interview veterinary experts to educate people about recovery and care for their pets.
Rene and I have now published multiple pet amputation handbooks, and our Be More Dog memoir. We also manage the nonprofit Tripawds Foundation, which offers assistance programs and a toll-free helpline. All this began as a crazy simple idea, and we do it all from our mobile headquarters.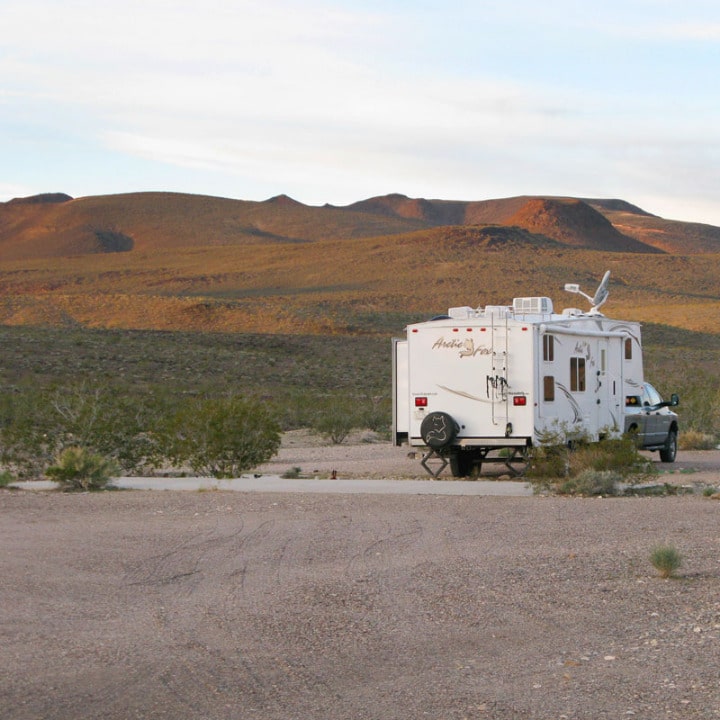 The best part? We can change our office window view whenever we like. And yes, you can be adventurous while traveling in an RV.
You don't have to live out of a backpack on a remote beach to check memorable experiences off your bucket list. And you don't have to be retired to do it either.
I have hosted conference calls from the southwestern desert while enjoying long runs along the Mexican border. We've launched products from Luckenbach, Texas, before catching a concert in the dance hall. And I've provided client support via satellite from deep in the Yukon, after cycling to spot bears feeding on salmon.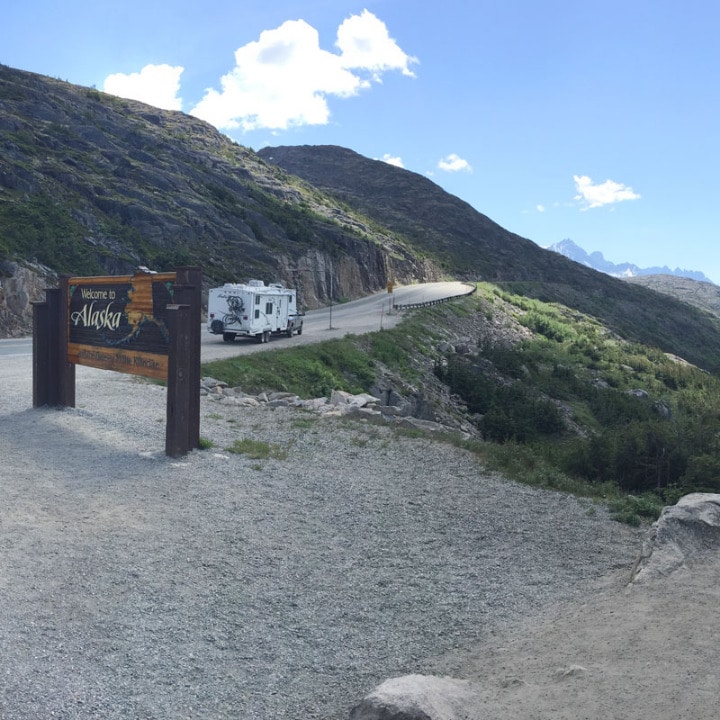 Don't let the pandemic dampen your desire for adventure travel. Find your niche, follow your passion, and fulfill your purpose. By living the RV lifestyle, you can do it from the comfort and safety of your own home office on wheels.
Jim Nelson and his wife Rene have lived and worked full-time in their RV since 2007. They publish their Live Work Dream travel blog and manage the Tripawds community from their mobile headquarters.