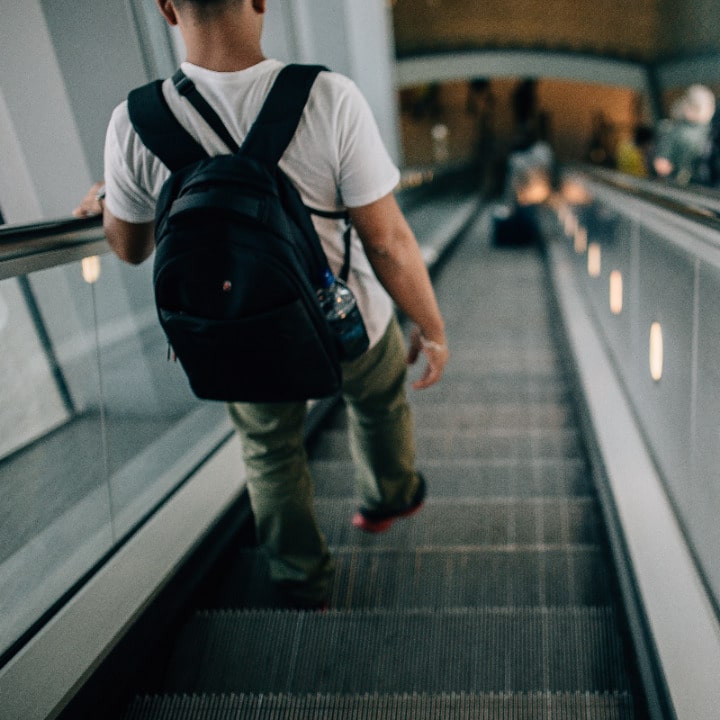 Last week we found the best carry-on travel backpacks for women, and this week we've found the rustic, tech-savvy, classic travel backpacks for men.
They're durable, strong, charge your tech devices, and are perfect travel backpacks for men.
Here are the 11 best carry-on travel backpacks for men.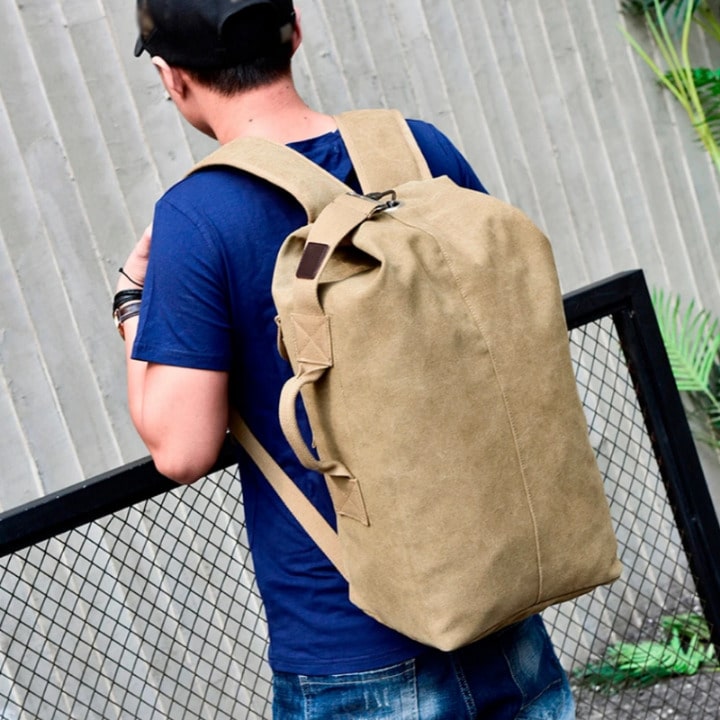 The Rugged & Rustic Travel Sack is at the top of our list because it's made from a strong, durable canvas. It features a key chain holder, zippered pocket, and cell phone pocket in addition to the main large compartment.
Carry this backpack on each and every trip, bring all the things! You can use it on almost any kind of trip – short hauls, long hauls, day trips, you name it. We love the rustic look too!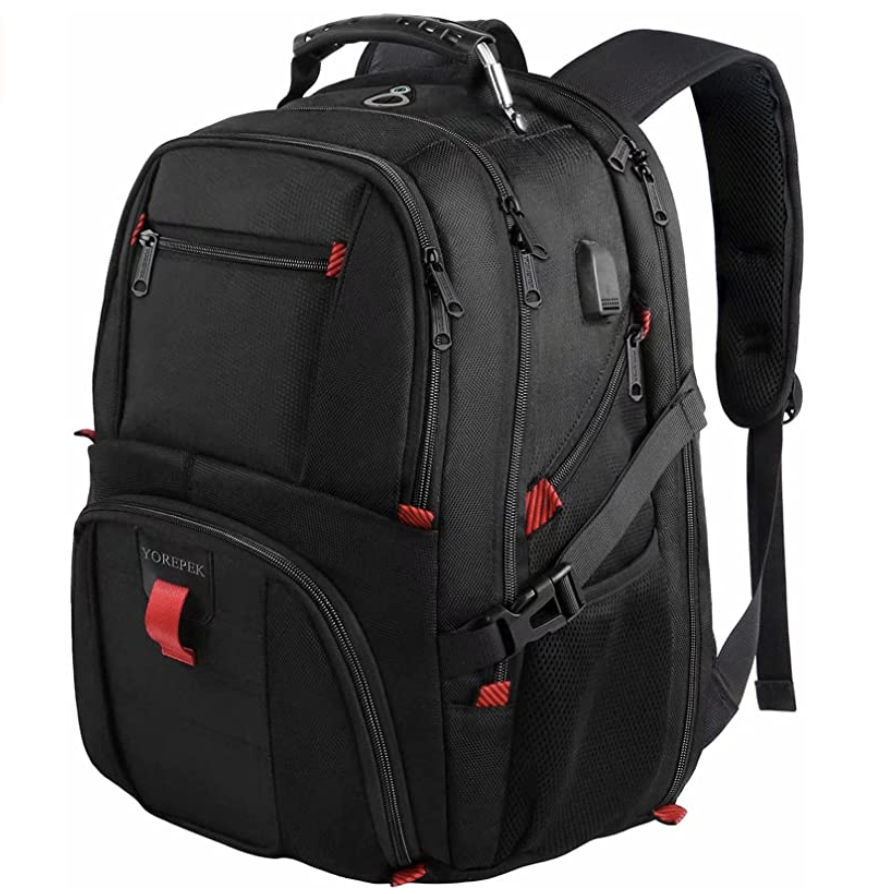 This 50L backpack is a great size for travel, and it provides tons of ways to organize and store all of your stuff as you travel. It features 20 independent pockets for large storage and 3 spacious main multi-compartments with several hidden pockets.
This backpack accommodates spaces for college supplies, travel accessories, clothes, notebooks, and more.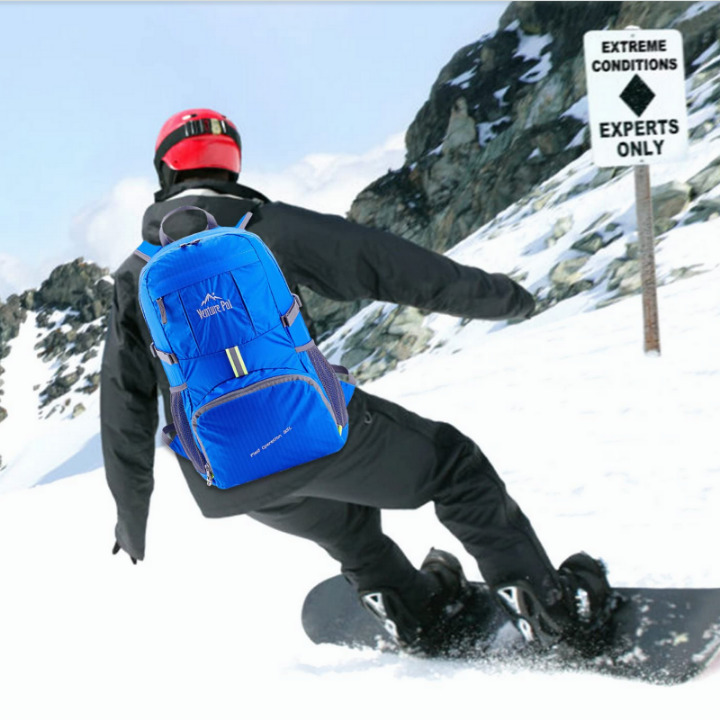 The Venture Pal 40L Backpack is a great size for a daypack. Daypacks are great for hiking, day trips, walking around your own city, or even taking it to the gym.
The Venture Pal is made of high quality tear and water resistant nylon fabric and it's enhanced by bar-tacks at major stress points which provides long-lasting durability. Durable, portable, strong. All that any guy needs in a backpack.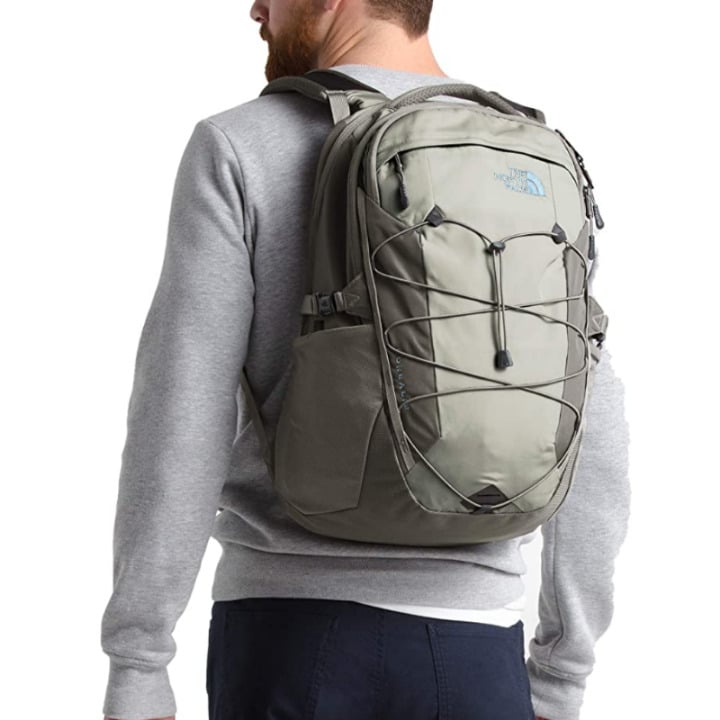 Another Amazon 5-star item, the North Face Borealis Backpack is sure to be strong, comfortable, and reliable for any guy. The North Face's classic 28L backpack now has easy-to-access pockets, an overhauled suspension system and a front elastic bungee system.
The main compartment offers tons of space and a protective laptop compartment. Water bottle pockets double as pockets for other items. You can take this thing anywhere! Roll up a towel or blanket and use the elastic bungee system to carry it.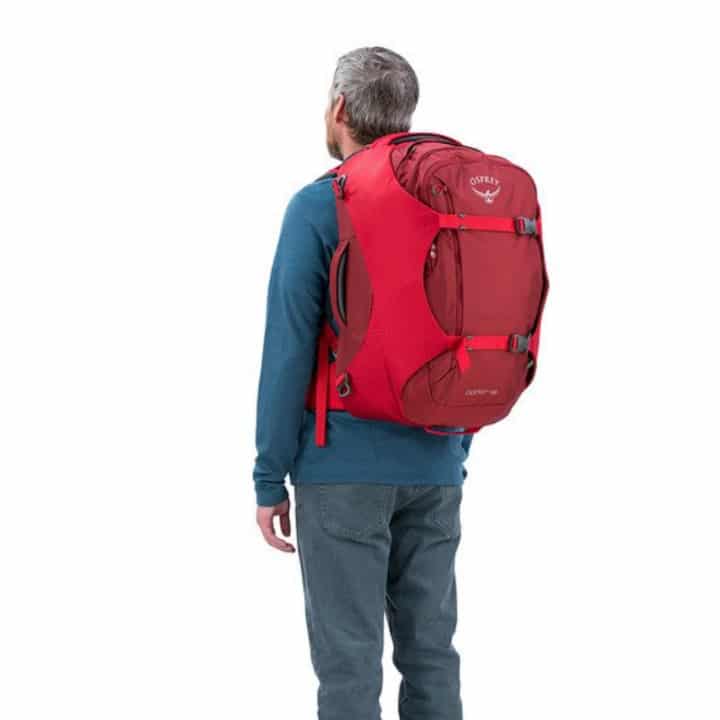 The Osprey Porter 46 Backpack is made by travel-loving brand Osprey, so it fits carry-on size restrictions for most airlines. It features a large main zip compartment and the shoulder straps and hip belt can convert this backpack into a duffel-style bag.
This is ideal for traveling around the airport, on trains, and buses. Another great bag that's a great size for any guy and whatever he's doing – camping, hiking, diaper bag, etc.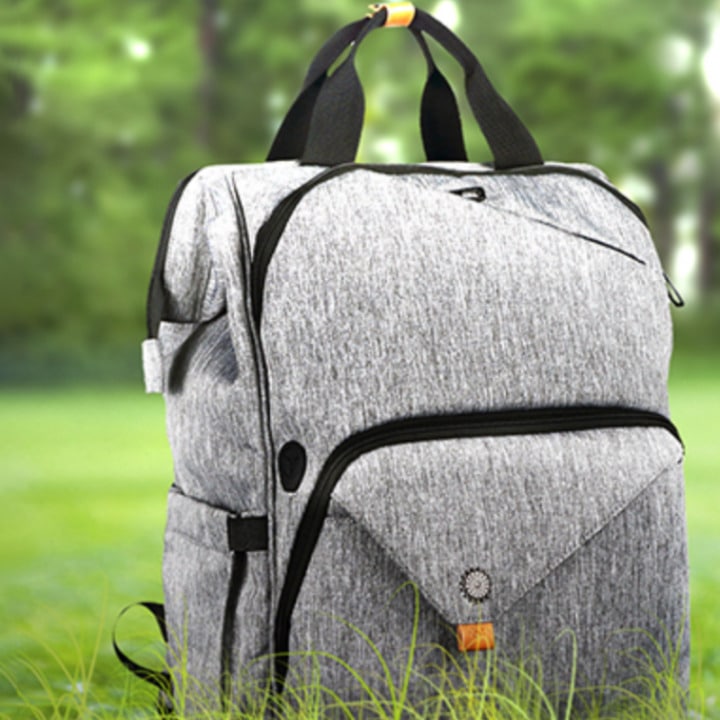 The Hap Tim Laptop Backpack is a fun, stylish way to carry all of your things. And, it makes staying organized super convenient. Simply open up the top zipper and look in for the various compartments and pockets.
Don't forget to stash your laptop in the special laptop pocket. Finally, it's well-padded so it's comfortable on your back and it's got a durable water resistant exterior.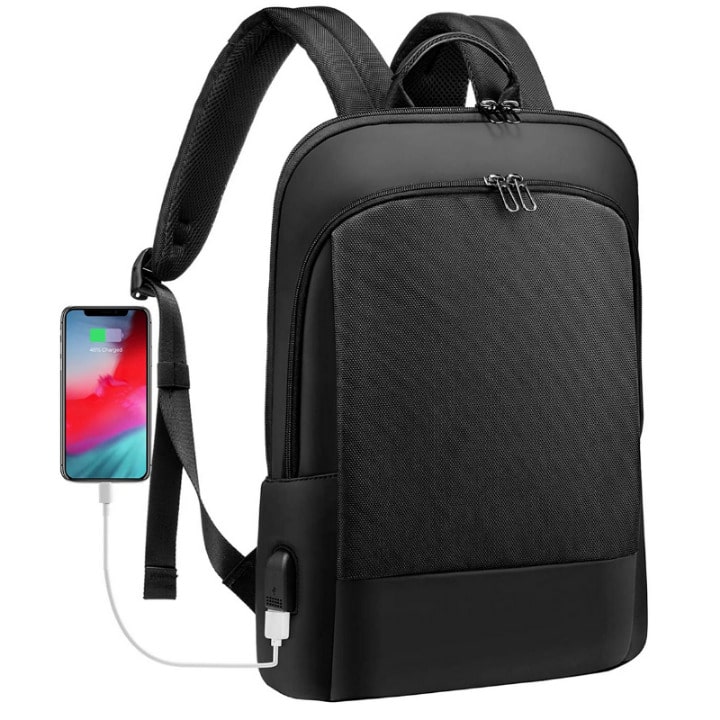 This super slim, sleek black backpack is perfect for the guy that loves to wear neutral colors. It's 3 inches wide and will secure your laptop and a few other accessories too.
It's waterproof and features a USB charging port that you can connect a USB cable to, to charge all of your devices. The microfiber leather and nylon fabric make this backpack waterproof and durable.
It's got hidden zipper pockets and is almost ideal for short-term travel.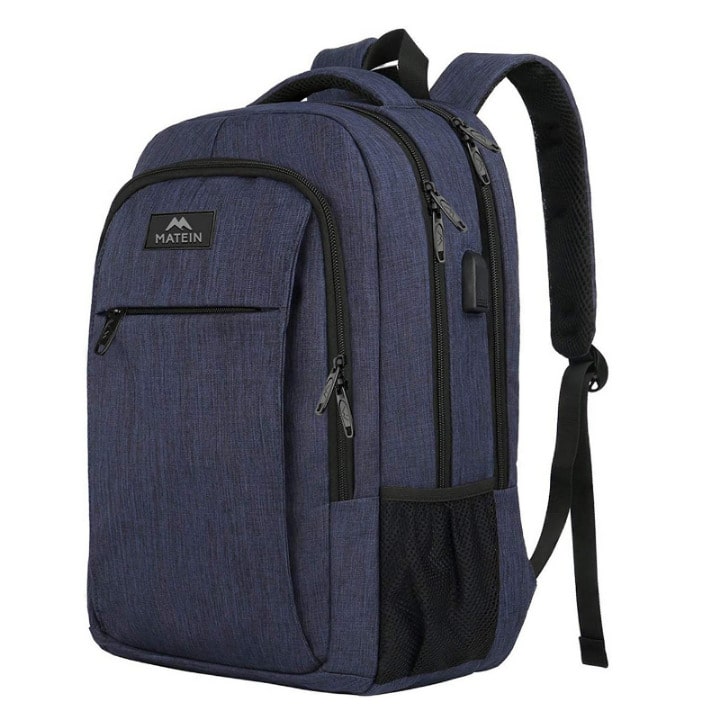 The Matein Travel Laptop Backpack has 5 stars on the Amazon store and we can see why. This backpack features a USB port, multiple pockets and compartments, a key fob, a luggage strap, durable handles, and an anti-theft back pocket for traveling.
If you're always on the go, the anti-theft pocket will come in handy for your valuables and things that you want to keep extra safe. Choose from a variety of colors and give this backpack as a gift.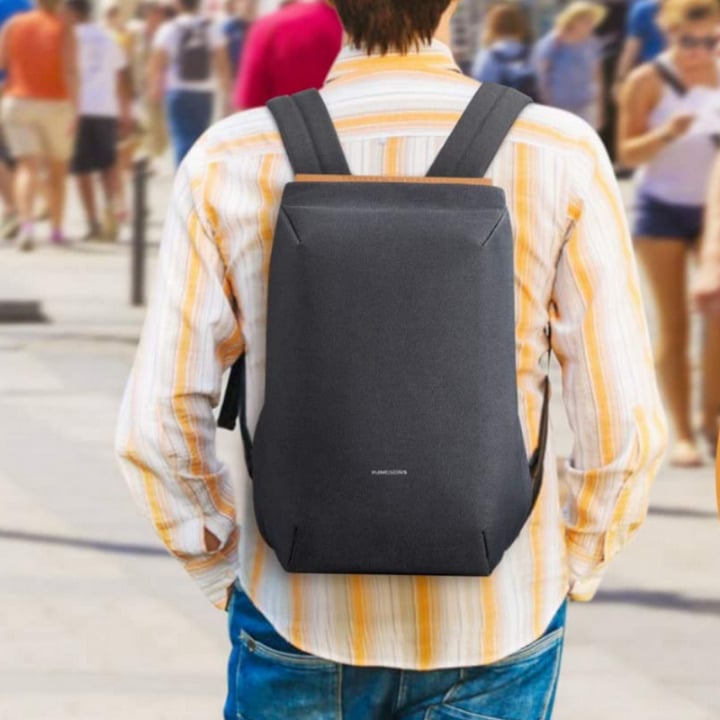 The Sithon Slim Backpack has a more sleek look to it, and that's because of it's anti-theft design. The backpack is unique because the double zipper pocket is near the back, hiding it from pickpockets. We like how easy it is to open the backpack, and your stuff stays put.
The pocket opens and lays flat, and everything stays in place. In addition, the backpack comes with a USB charging port to plug a power bank into to charge devices, and it's water and splash resistant, keeping your things dry in the event of rain.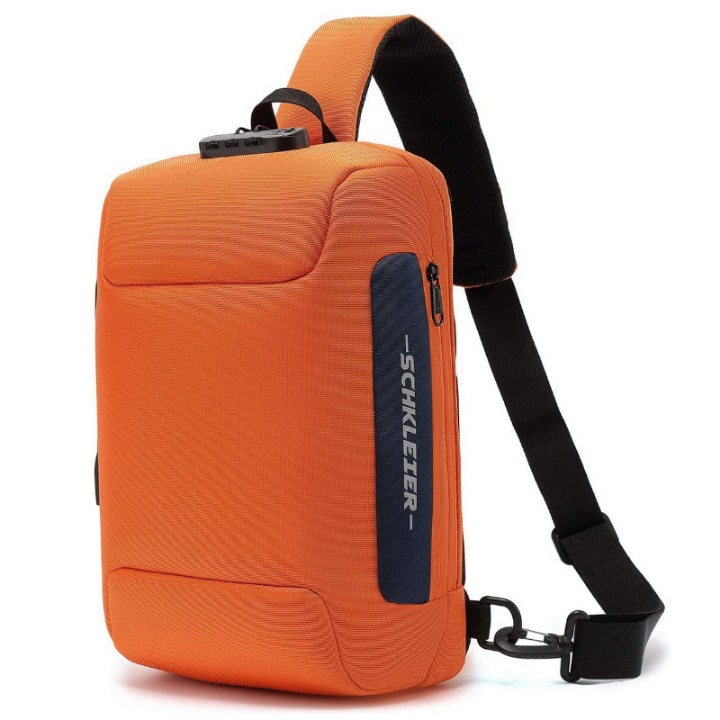 The Schkleirer Crossbody Sling is the perfect backpack for the guy who prefers a crossbody backpack vs. a more traditional one. This sling is comfortable, durable, and boasts a large capacity.
Charge your devices, utilize the anti-theft lock, and carry it with you wherever you go. This backpack is on the smaller side, so we recommend it for day trips and other short-term activities.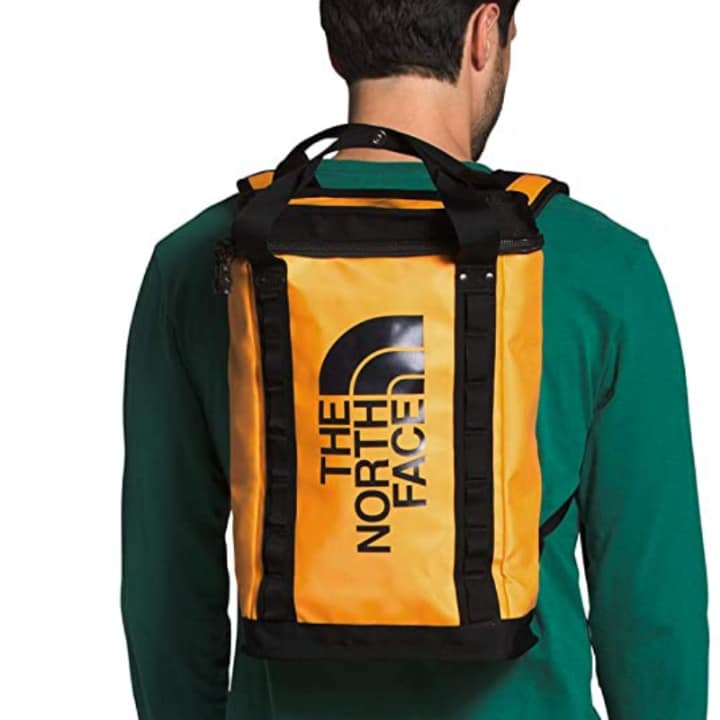 Another great backpack coming from The North Face, is the Small Explore Fusebox Tote. Ideal for daily commuting, this backpack works well on daytrips or day hikes.
It's a great option for guys who like to skateboard or ride their bikes places. The top-loading main zipper compartment is ideal for keeping your valuables in one spot and the inner fleece sleeve is a great spot for your laptop.
It's got a cool look to it too!
Now that you've seen our list of the best carry-on travel backpacks for men, what did you think? Which is on your list?