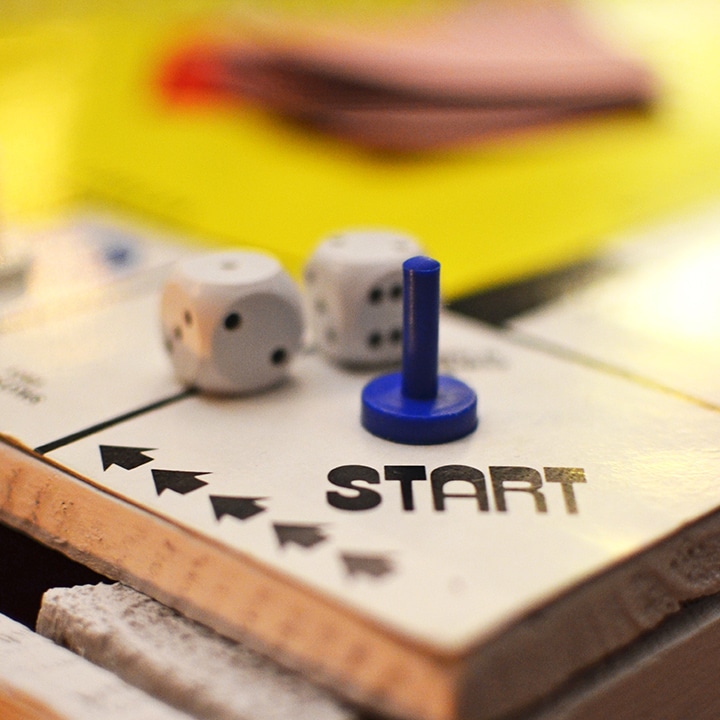 We don't need to go far to find adventure. After all, adventure lies around every corner.
When we are young, we let our imaginations run wild. We find magic and mystery in every spot and every moment. As we grow older, we let our imaginations run wild through virtual tours of our favorite places, exploring our own cities, and travel inspired games.
Check out our guide to 13 travel inspired games for your next home adventure.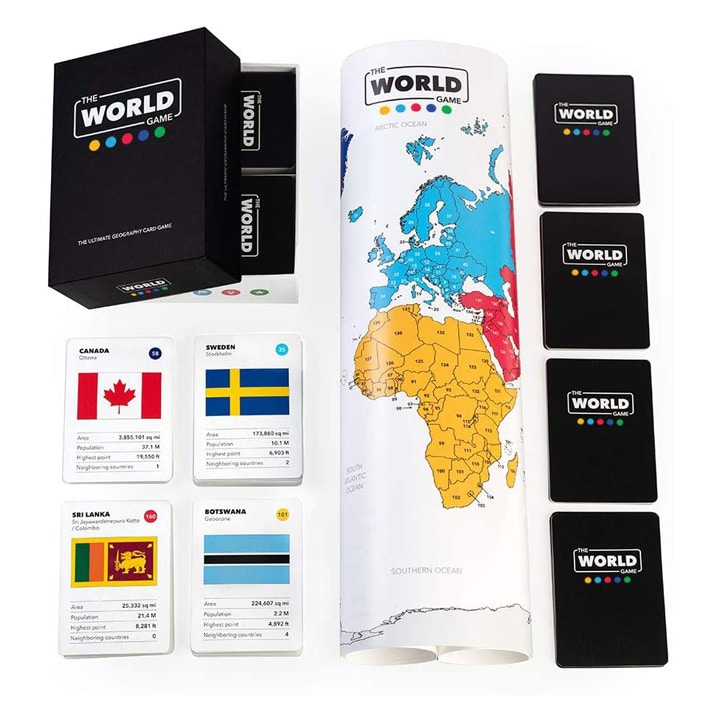 The World Game is the complete geography card game for kids, adults, and families.
It's a fun and educational experience, the more you play, the more you'll learn about this big beautiful world!
In this game, you'll need to find the strongest fact about one of the 194 international recognized countries, and win! Learn flags, capitals, and cities.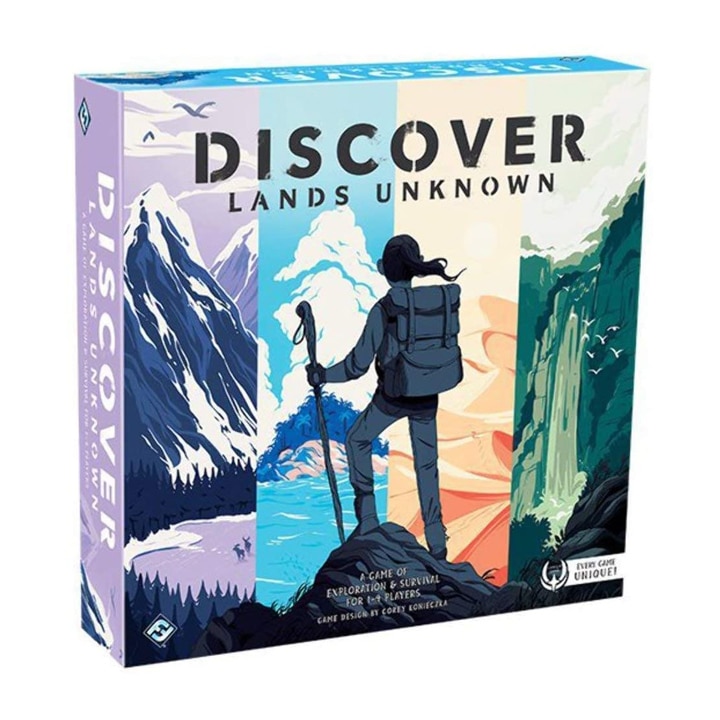 Discover Lands Unknown is a game for the survivalists out there! In this adventure game, you're stranded in the wilderness and must compete to survive as you search for food, water, and shelter.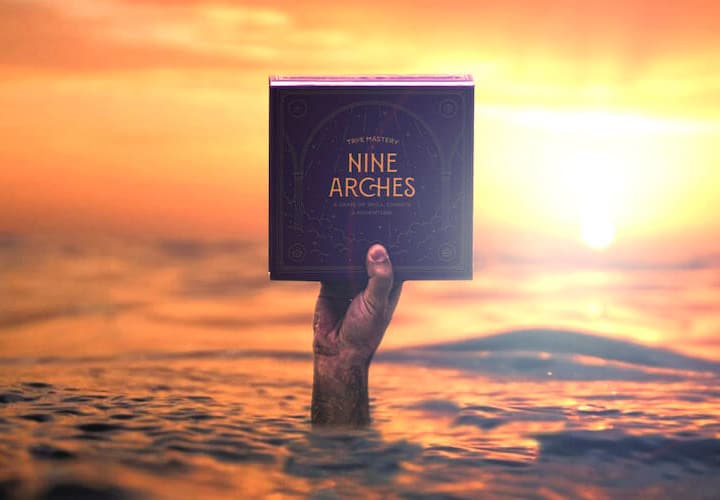 9 Arches offers you a chance to soak in adventure and personal achievement.
In this game, you'll learn new skills, "ally with others to embark on extraordinary experiences around the world, and compete to earn prizes to power your most ambitious pursuits."
The game's system will reward and inspire you as you go on an adventure into the unknown.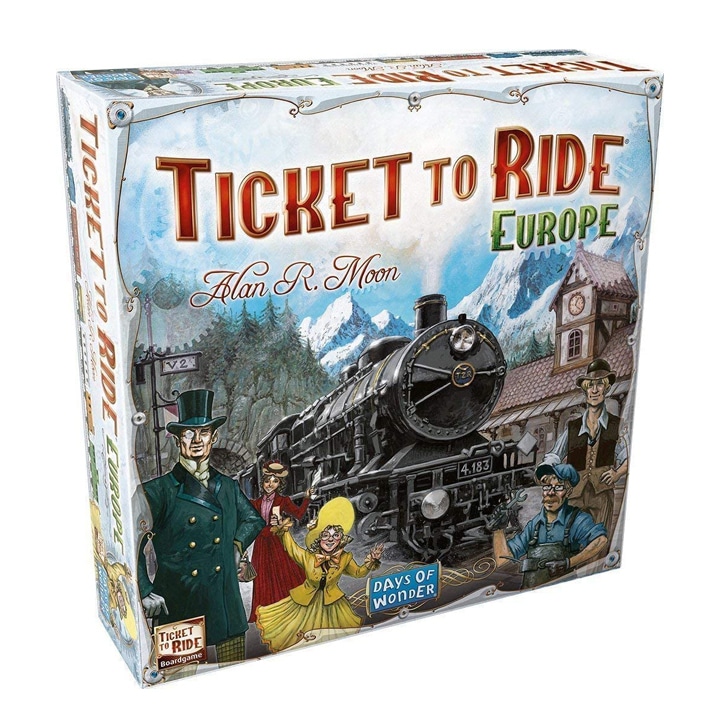 Ticket to Ride Europe is a great game for the family to play together.
This beloved game takes players on a train adventure through beautiful Europe. The goal of the game is to score the most points by claiming routes between cities, completing Destination Tickets, and claiming the longest continuous path of routes across the map.
With tons of features, challenges, and the ability to play with Amazon's Alexa, this game is a must-have. Did we mention there are tons of versions for different places around the world? How about Ticket to Ride Japan? Or Ticket to Ride New York City?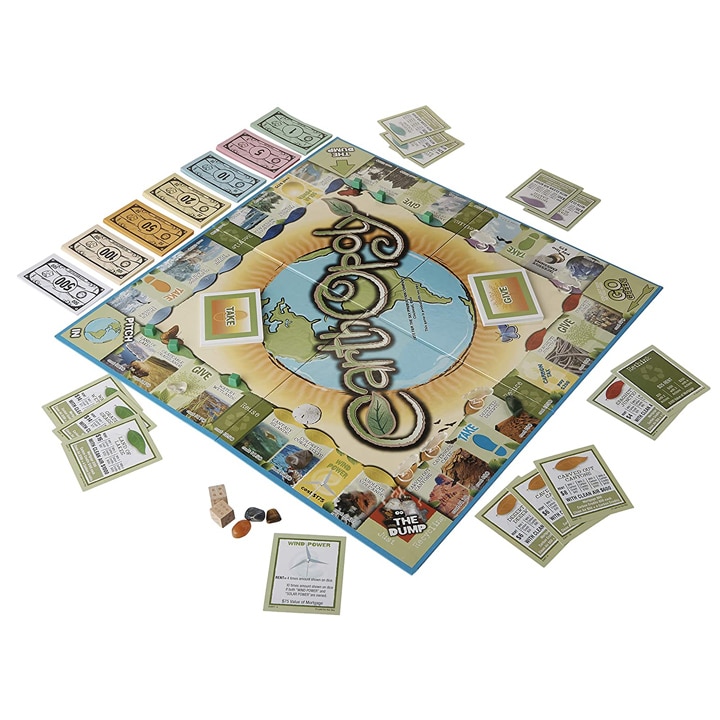 Earth-opoly is a unique spin on a board game classic.
We love this game because it's all about taking care of our Earth too. Players visit the impressive landforms and then learn about the planet and tips to go green. The board game is also completely recyclable.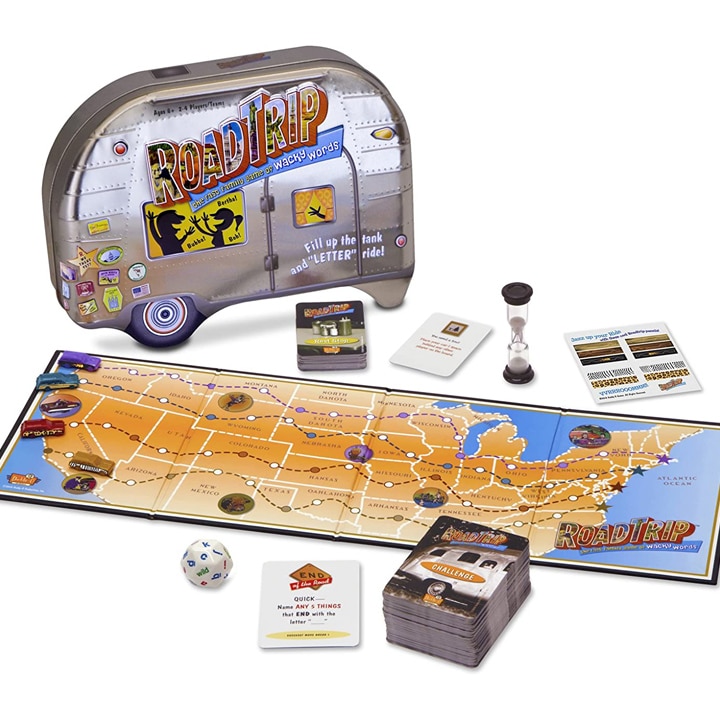 Travel across the USA without leaving the comfort of your own home with Road Trip.
This game is simple and it's fun for everyone – roll the dice, pick up a card, and fill in the blanks. Answer questions like, "Can you rattle off three towns that start with the letter P? What about three fast foods that contain the letter B?" This game will have you inspired to plan your next road trip.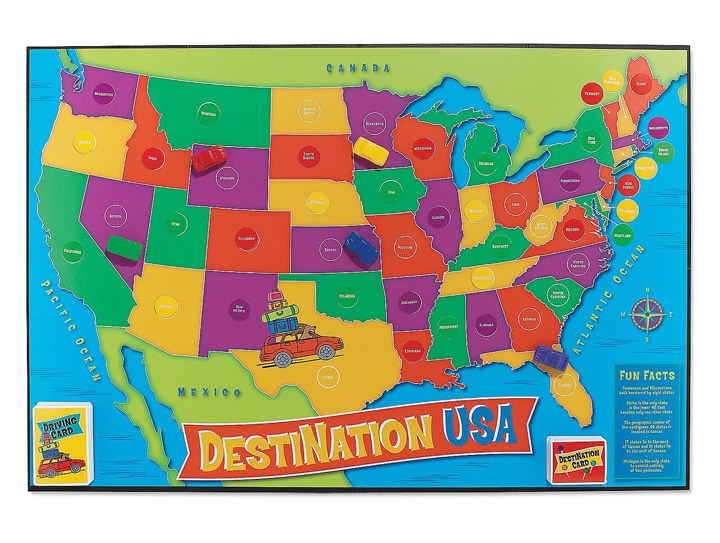 Another family travel-inspired game, Destination USA puts the landmarks and cities across the U.S. on the map. The goal is to gain state chips along the journey while you face challenges and twists along the way.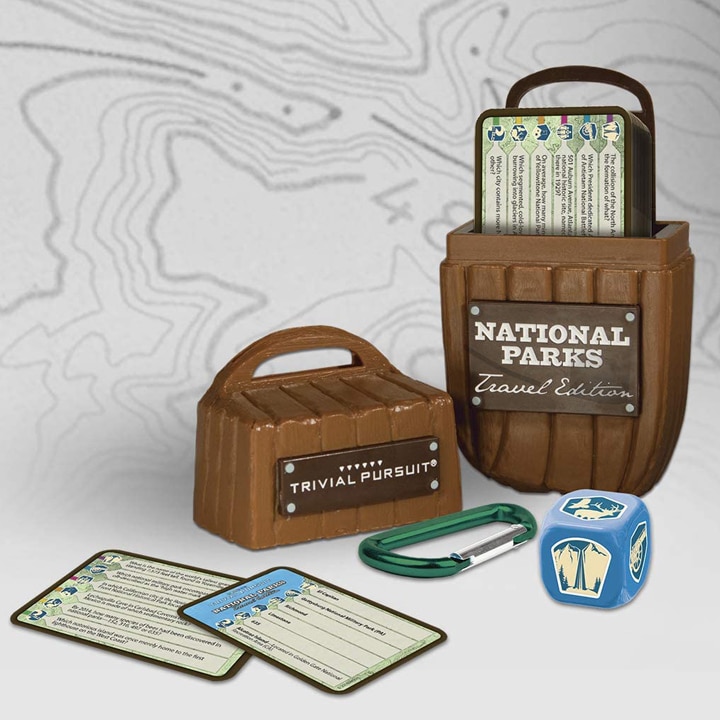 In this travel inspired board game, answer 600 questions about the National Parks.
Categories include natural wonders, battlefields, historical sites, cultural heritage, nature, wildlife, and more. With over 100 years of National Park history, there are tons of questions to answer.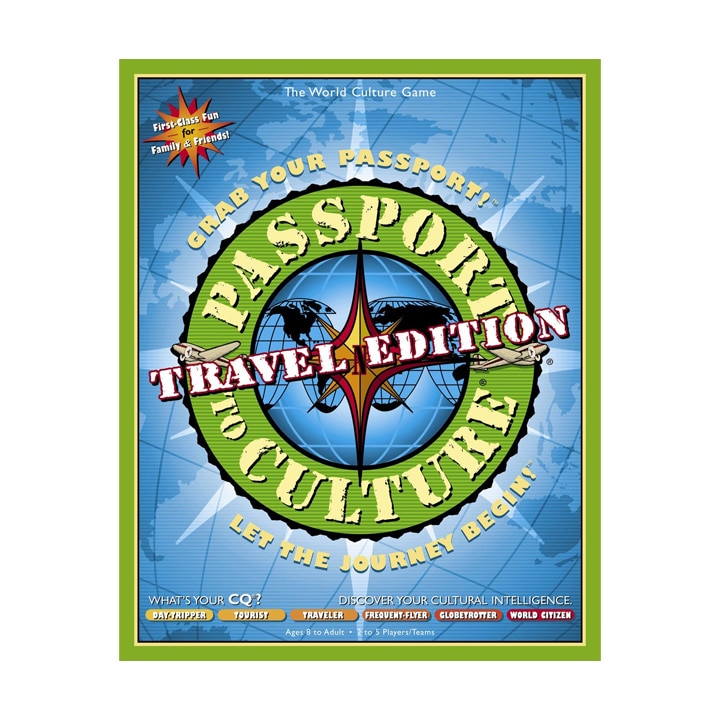 Passport to Culture is your passport to fun and adventure.
Travel as you answer over 1,000 questions about each country. Discover cultural facts, pack your bags, and don't forget your passport. This game will get your brain thinking about your next destination.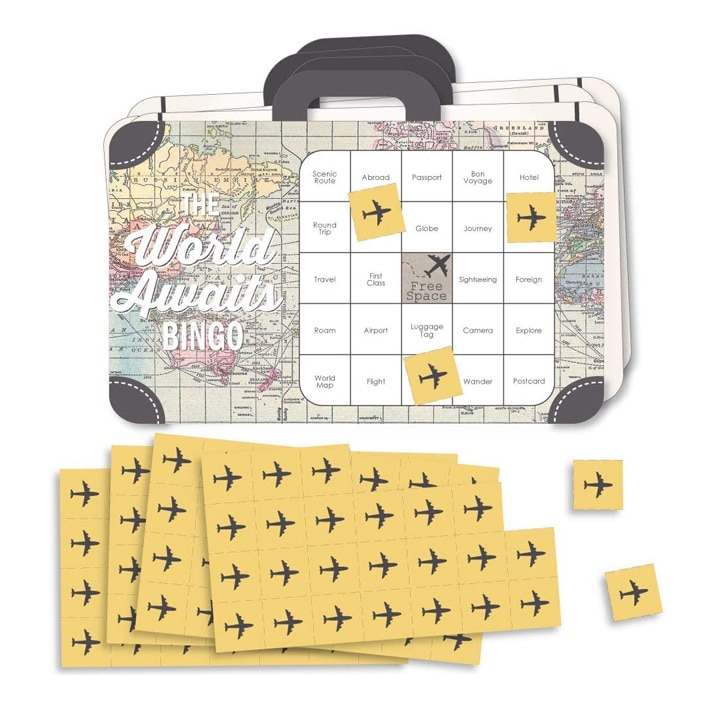 Looking for a travel inspired game that anyone can play along with?! Grab your travel buddies and sit around the table and play World Awaits Bingo.
The game cards are suitcases, the board features fun travel activities, and the markers are little airplanes. How fun!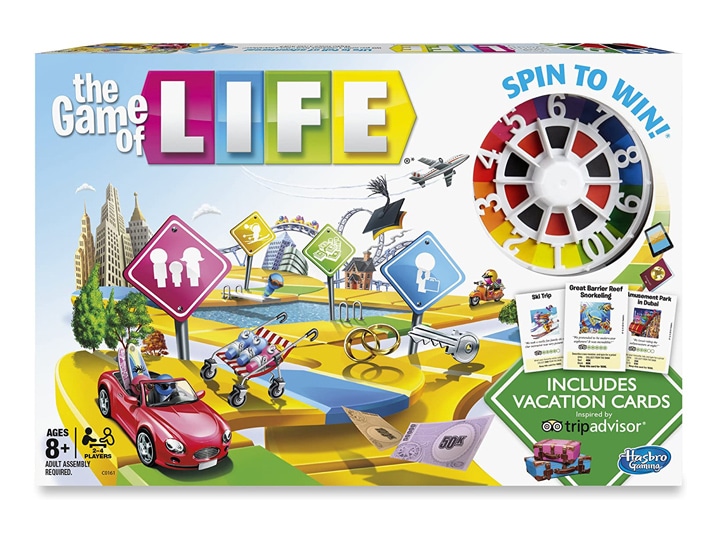 The Game of Life: TripAdvisor Edition is a great game, it's the classic game of Life, with a fun travel twist!
That's right, TripAdvisor Edition features vacation cards inspired by TripAdvisor. While these dream vacation cards will be tons of fun, watch out – normal travel challenges still apply! You could end up with a canceled flight, for example.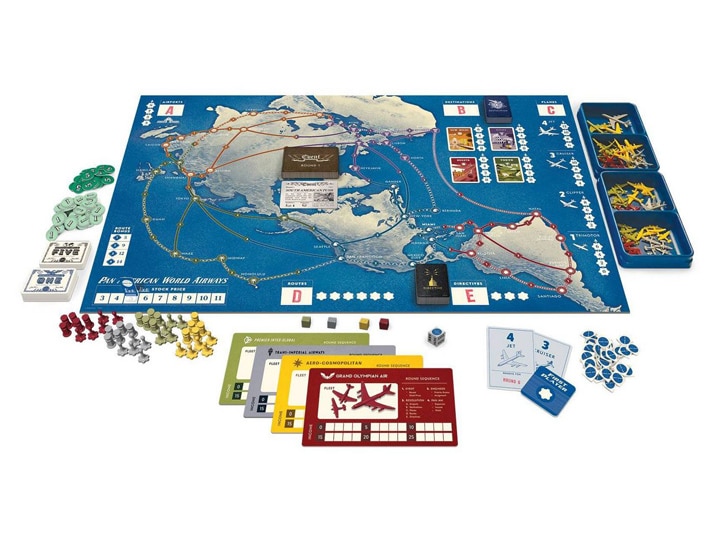 In the Pan Am Board Game, reach to the far corners of the world, run your own airline, and build a business empire.
The Pan Am Board Game is a game of "global strategy that spans four decades of industry-changing historic events and technological developments, in which every timeline is different." We like the sound of that!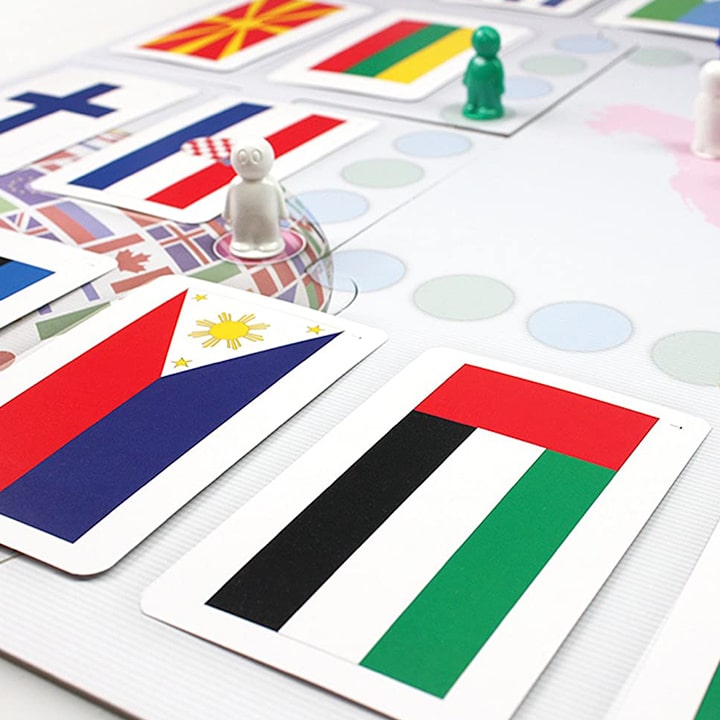 In Flags Around the World, the more flags you know, the better. Name the country, claim the flag, and compete with family and friends. Learn about countries, their capital cities, and flags.
Now that you've seen our list of travel inspired games for your next home adventure, what do you think? Did we miss anything? Leave us a comment below!