Epic. Family. Travel. Vacation.
Feel like those words don't always end up in the same sentence? Well, we're here to tell you that they do.
No matter where you are in life, there's always room for adventure. Especially adventure with your family!
Here are 8 adventure tours for an epic family travel vacation.
The Thailand Family Adventure starts in Bangkok for a jam-packed, adventurous, 12-day journey. What makes this tour appropriate for families? Well, activities are appropriate for all ages and the hotels chosen are familiar with housing families. We love that!
You'll learn from locals, eat like locals, and enjoy tons of fun cultural activities like a riverboat tour and a traditional Thai massage.
Thailand is a bustling city with lots of open-air markets and tons of souvenirs for all ages. On Day 4, this tour visits the ruins of Ayutthaya, a UNESCO World Heritage site. Are you looking to add to your list or start your children's? Don't miss this spot! Visit a Buddhist temple and even take a Thai cooking class – another great option to spend time with your family.
With older children, it can be challenging to plan a trip that really fits everyone's needs.
We love this tour from EF Tours that explores the food and culture of Southern Italy. That's amore! Enjoy pizza, pasta, fish, and wine with your grown-up children in one of the best spots in the world for it, Southern Italy.
This 10-day tour ventures through Rome, Capua, Benevento, Matera, Bari, Ostuni, Polignano a Mare, and Alberobello. Visit famous sights like the Trevi Fountain, Pantheon, Spanish Steps, Sistine Chapel, Vatican City, and St. Peter's Basilica all while tasting and enjoying the Italian culture.
We love Thomson Family Adventures because it lists tons of adventure tours that all accompany families.
And if you're looking for something specific, you can search by destination, family reunions, multi-gen travel, teens, and tons of other filters for your next family vacay.
Adventure usually means action, right? That's why we've chosen to highlight this adventure tour – which features tons of activities in the Galapagos Islands.
See giant tortoises in the wild, hike and snorkel on Santa Cruz Island, surf the island's swells, explore Isabela and Santa Cruz Islands, kayak in Academy Bay, and hike the Santa Cruz Highlands. Wow!
Jam-packed with adventure, exercise, and adventure. Plus you get to see real-life giant tortoises?! I don't know many people who have seen them in person… add it to your family travel bucket list!
If you're looking for a multigenerational trip with Thomson Family Adventures, check out this trip that combines adventure, relaxation, and cultural intrigue.
Visit a local community of indigenous cultures. Get an up-close look at the modern engineering marvel of the Panama Canal. Explore the remote Gamez Island. Hike a trail of suspended bridges. Ride a jungle aerial tram. So many exciting and educational activities for you and your family to enjoy and become global citizens together.
Check out the beautiful picturesque scenery of Zion. With every detail of this camping and hiking adventure planned out, you just need to sit back, relax, and enjoy the time with your family. What's better than a good old camping trip?
Along the way, you'll enjoy fresh, healthy, sustainable meals to keep you fueled during your adventure. If you love national parks and spending time outdoors, then this is the perfect trip for you. Don't forget the s'mores!
An added bonus: Kids traveling on the REI Co-Op Family Adventures will receive an REI day pack for their adventure.
Another great REI Co-Op trip is the Scotland Family Adventure. Over 8 days in a group of 4-16, your family will explore a medieval castle on the shores of mystical Loch Ness, hike in Glen Nevis, paddle canoes down the canal, learn archery, and hand-feed reindeer!
The trip is packed with non-stop fun and adventure. A typical day on this tour will consist of 2-5 hours of activity – whether that's swimming, hiking, or kayaking. This trip is also great if you like going geocaching.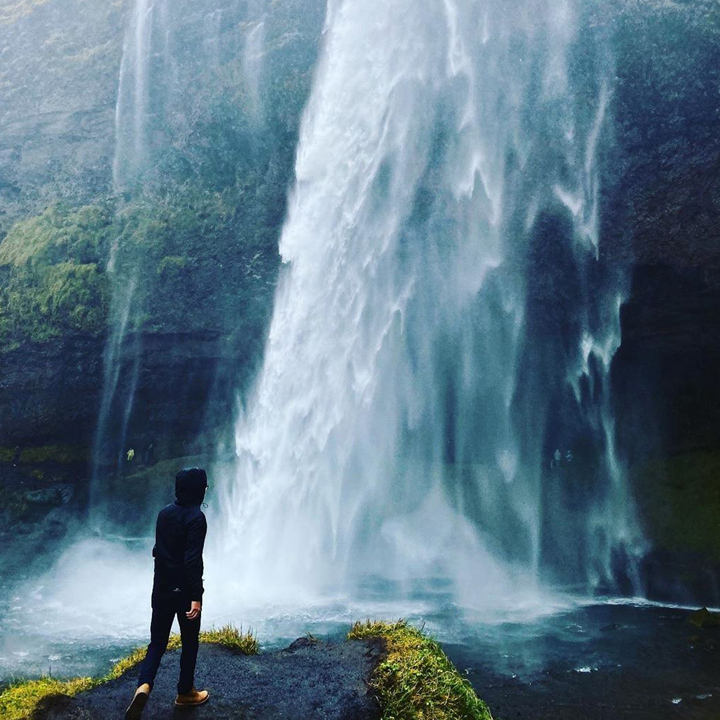 G Adventures has teamed up with National Geographic to bring you National Geographic Family Journeys. On this epic adventure, you'll experience the beautiful glaciers and black-sand beaches of Iceland.
Start off with a whale-watching journey looking for all kinds of whales and dolphins on Faxaflói Bay. On the following day, you'll hike through an area of hot springs – perfect for relaxing and dipping your toes in. On day four, you'll take a ride around the Golden Circle, a circuit that brings you to all of Iceland's treasures.
This 7 day adventure will have your entire family talking about it for years after.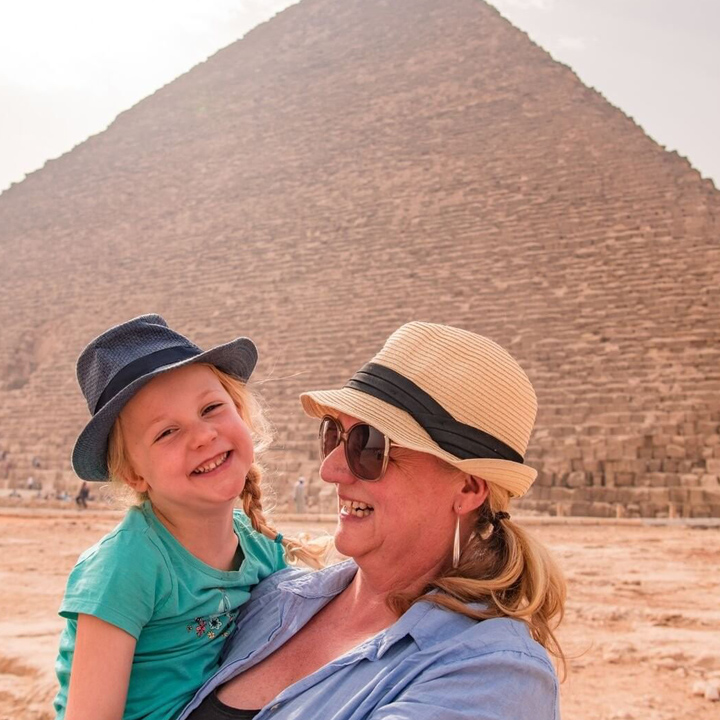 The Intrepid Travel Egypt Family Holiday will be an adventurous, educational experience for you and your family. With 8 days in Egypt, you will travel from Cairo to Luxor and Aswan. Along the way, there are plenty of opportunities to interact with the locals and experience life in contemporary Egyptian culture.
One moment we know you won't forget: watch the sunrise on the dunes of the Sahara during a breakfast cruise down the Nile River. With a guide and a complete itinerary, Egypt will be much more manageable for you and your family – and prove to be one awesome, epic adventure.
Consider an ancestry travel trip and really learning about your roots with your kids too. And if none of these suit your family, take a look at these family summer vacation ideas for every type of family.
Now that you've seen our list of adventure tours for an epic family vacation, what do you think? Are you ready to book one? Leave us a comment below!