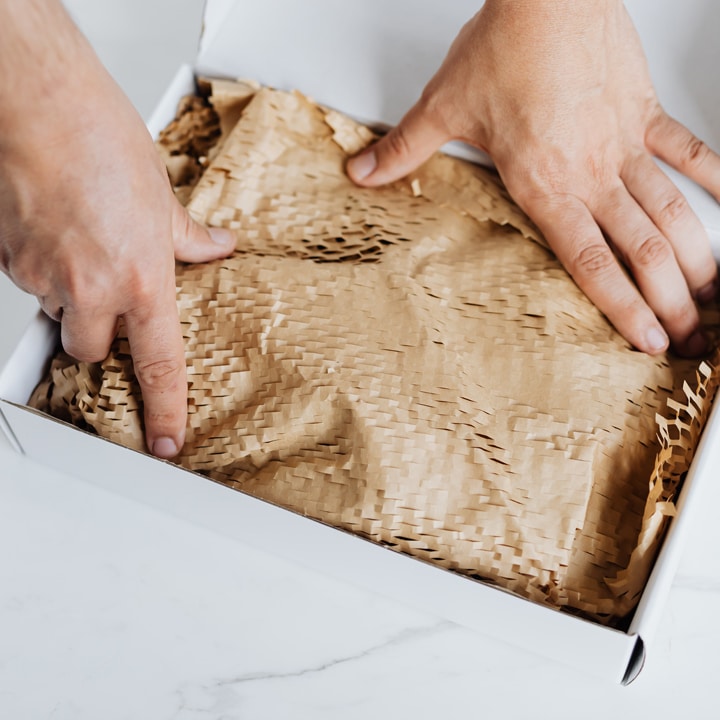 We've all become experts at keeping ourselves entertained during these last few years when travel was at an all-time low. Now that we are able to travel again, our wanderlust is calling louder than ever.
Whether you're looking for that sense of wanderlust for yourself or hoping to spark it in the lives of others, there are lots of cool travel subscription boxes to keep that exhilarating sense of adventure alive and well! 
Here are the 17 best travel subscription boxes to gift any adventurer.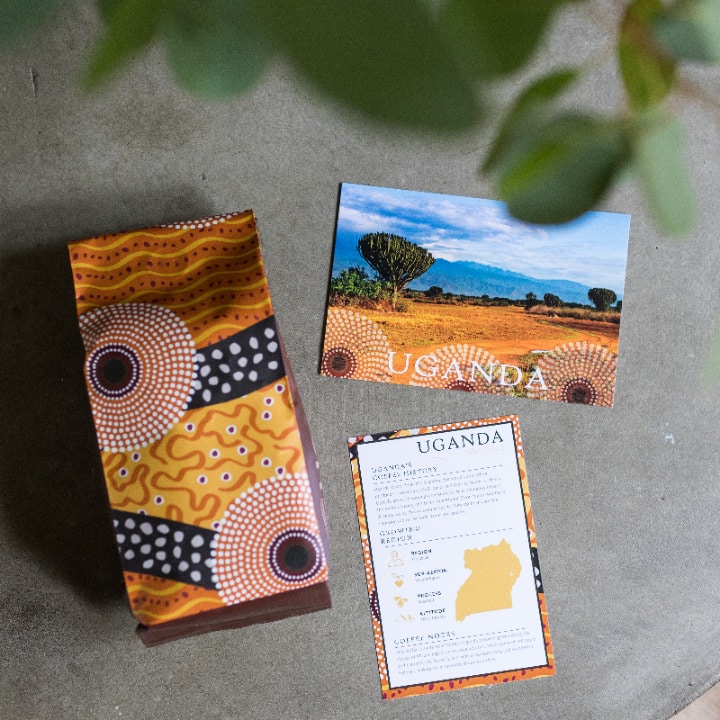 Atlas Coffee Club brings exotic coffee, from all around the world, right to your door.
If you enjoy a cup of joe in the morning, you'll LOVE this monthly treat.
With plans of all sorts, Atlas Coffee Club definitely has something for everyone. And, if you are a tea drinker, they've got you covered too with the Atlas Tea Club.
As special treat, you can now enjoy 50% off your first bag!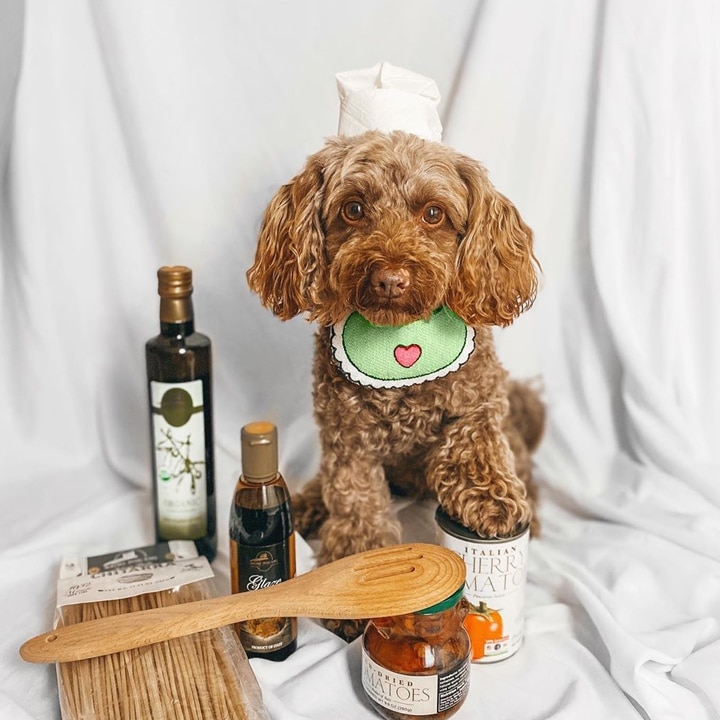 For many of us, the joy and the beauty of travel is found in tasting local delicacies and new recipes in new places.
With the Try The World subscription box, you can choose from the "Countries" subscription box, which includes a curated selection of gourmet foods including ingredients to cook with, drinks, and snacks.
All options are delivered to your doorstep monthly.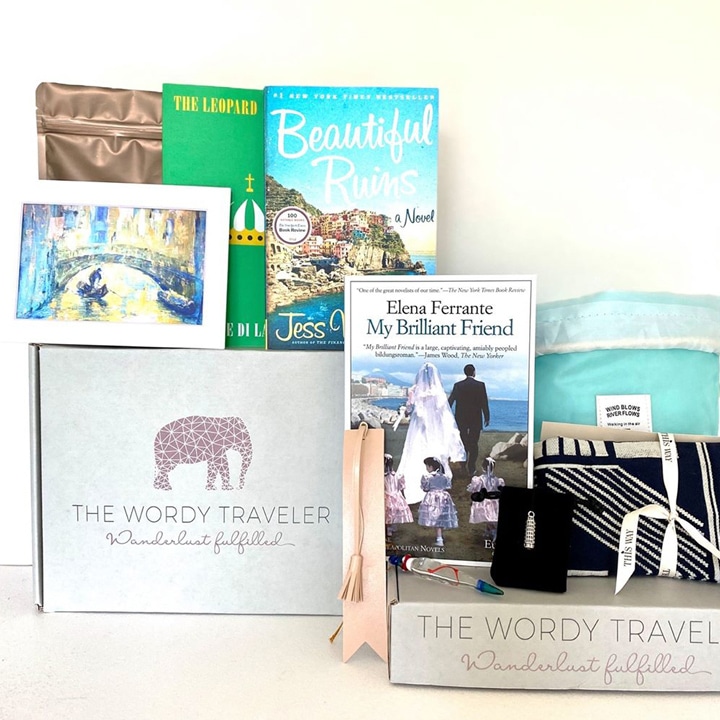 How about a travel subscription box that brings the world's books to you?
The Wordy Traveler has several options for book lovers who like to travel or just need that sense of adventure. After all, sometimes that's why we read!
The Wordy Traveler provides a quarterly box, or one box every three months. Choose from Around the World, Two Season Voyage, or the Weekend Getaway. Each quarter has its own destination – this month it might be Italy and the next delivery maybe Japan!
The Full Suitcase edition, which you can choose fiction or nonfiction, will send you three books, ethically sourced tea, and little surprises, while the Backpacking edition will send you one book, ethically sourced tea, and some small surprises. Prices vary and a prepay option is available.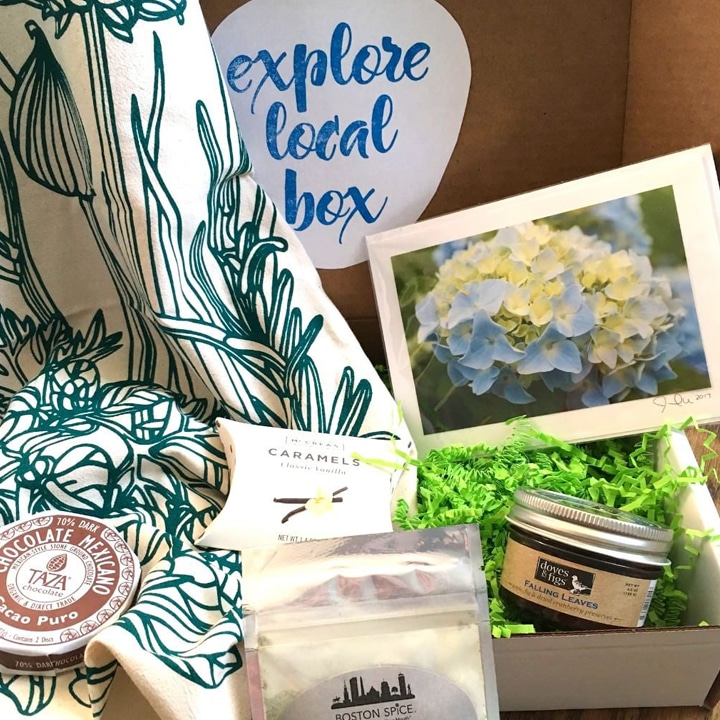 The Explore Local Box brings local products and food from the USA right to your doorstep.
Each month you can explore a new city with local food and products. You'll enjoy products that you can't find everywhere, facts about the city, and stories about these products.
Explore Local Box aims to send you gifts from locals and artisans, for instance, the coasters made by a Portland man. A fun way to see and learn more about the U.S.!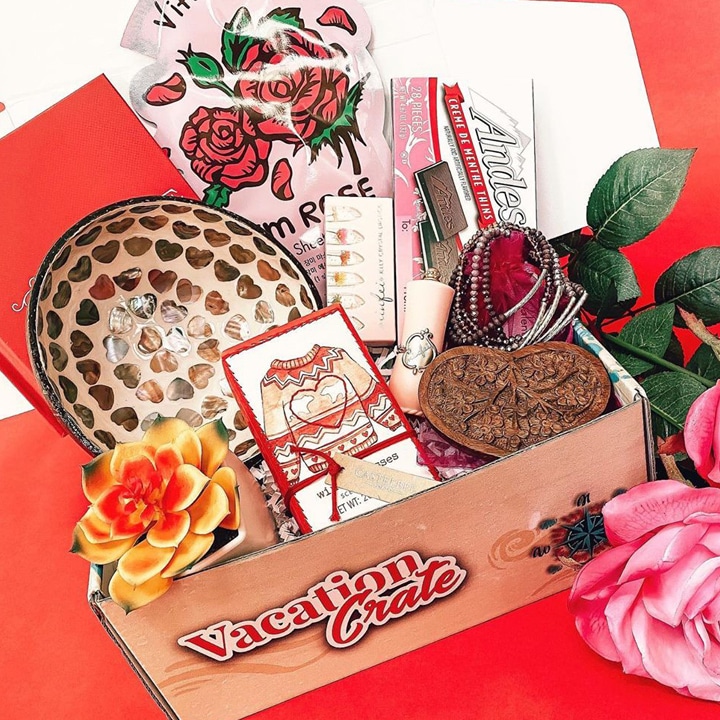 The Vacation Crate is a great way to experience all parts of the world from the comfort of your home.
These ethically-made and cruelty-free items will bring a splash of adventure and vacation to your life with handmade, artisanal accessories, and beauty products. Subscribe for 3, 6, or 12 months – or gift the box to a friend. A fun way to enjoy a "staycation."
The Happy Glamper is the perfect subscription box for the outdoor diva on your list!
Each box contains a selection of 4 – 7 glamping gadgets, luxury travel essentials, jewellery, home decor, and accessories.
This kit is ideal for someone who shares the Happy Glamper philosophy that "becoming one with nature shouldn't have to involve suffering".
With a Spice Madam subscription, you will receive a curated box of global spices, recipes, music, and fun facts to explore.
You'll experience a different destination every month. In addition to learning about the world through spices and recipes, your purchase supports a non-profit that impacts youth education.
The Spice Madam box features 3-4 spice packs to make 4-6 servings, 4-6 gourmet recipes, fun cultural facts, and a music playlist. Each recipe has been tested by the Spice Madam team and carefully curated to ensure you're getting the best of that destination!
Make sure you listen to the playlist while you cook for the full culinary experience.
The Gadget Club Tech Gadget Box comes with 6 awesome gadgets!
Delivered monthly, these boxes include 3 Tech Gadgets, 1 Main Tech Gadget, and 2 Mini Tech Gadgets.
This Tech Gdget Box is ideal for anyone and for any occassion.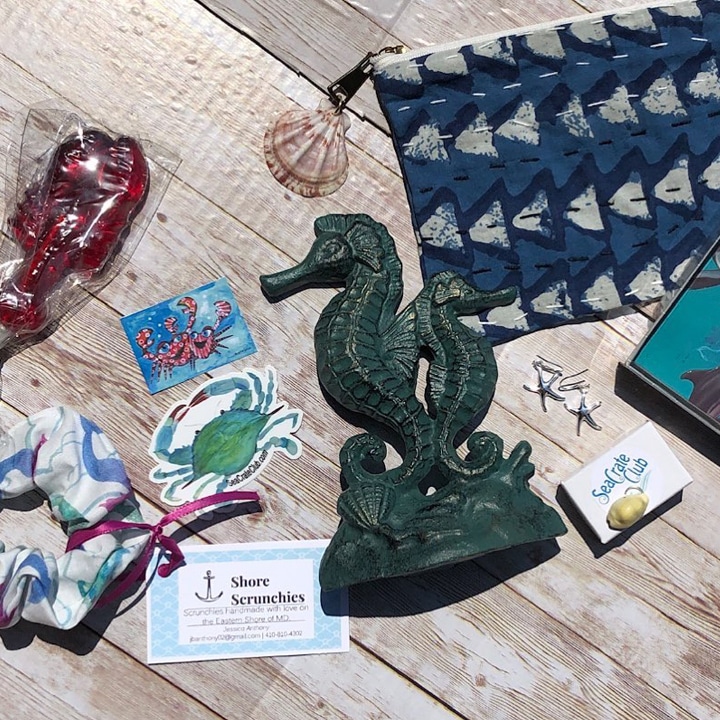 The SeaCrate from CrateJoy is a monthly subscription box for beach and ocean lovers or for those who are dreaming of being on a beach!
Bring the beach to your home with a minimum of 4 beachy items for the home, bath & body, jewelry, beachcombed treasure, ocean-themed products, fashion accessories, home decor, and sweet or salty treats.
You always have a chance to win a free gift and there are often surprise bonus items in each box. Plus, a portion of the proceeds benefits the Ocean Conservancy!
With Treats International Snack Box your family can try a different country of snacks every month!
Choose from their standard box (5+ snacks) and their premium box (10+ snacks). Boxes come with postcards, recipes, and cultural information for the country of the snacks featured each month.
Fun and educational, these boxes are a great gift for anyone who loves to travel!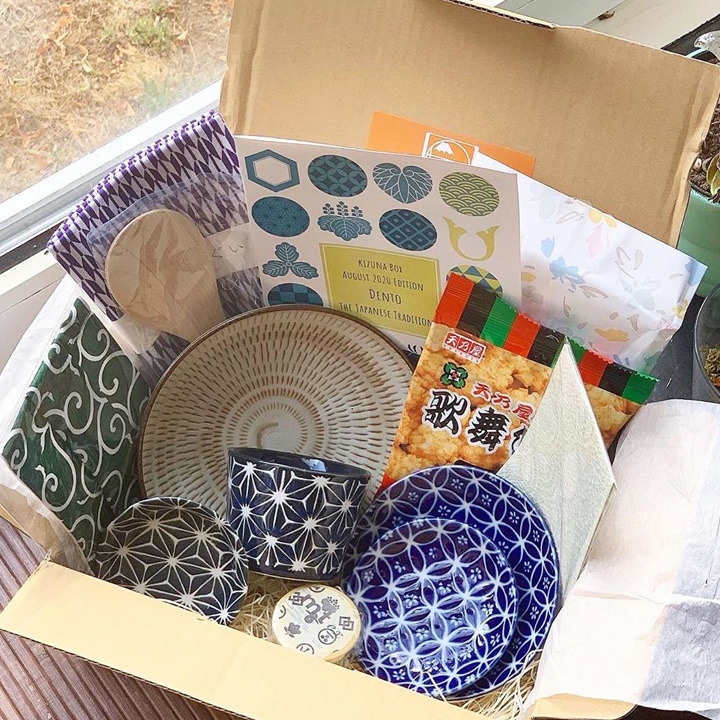 The Kizuna Box brings Japan to your doorstep monthly.
Choose from the Kizuna Snack Box or the Kizuna Lifestyle Box. Both boxes feature both lifestyle items and snacks, however, the Snack Box will feature more snacks and the lifestyle box features more gifts, etc.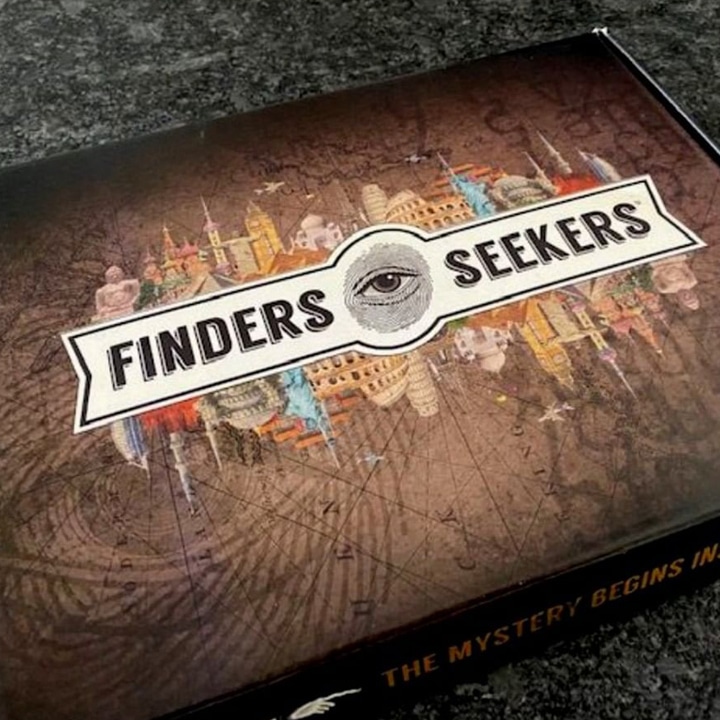 Finders Seekers subscription box brings a bit of fun to your home in addition to exploring a new place.
Every month the box will initiate fun and challenging escape room adventures! You'll transport to a unique locale where you'll uncover underground cultures and explore local traditions – get your thinking caps on! The subscription costs $30 monthly, and prepay options are available.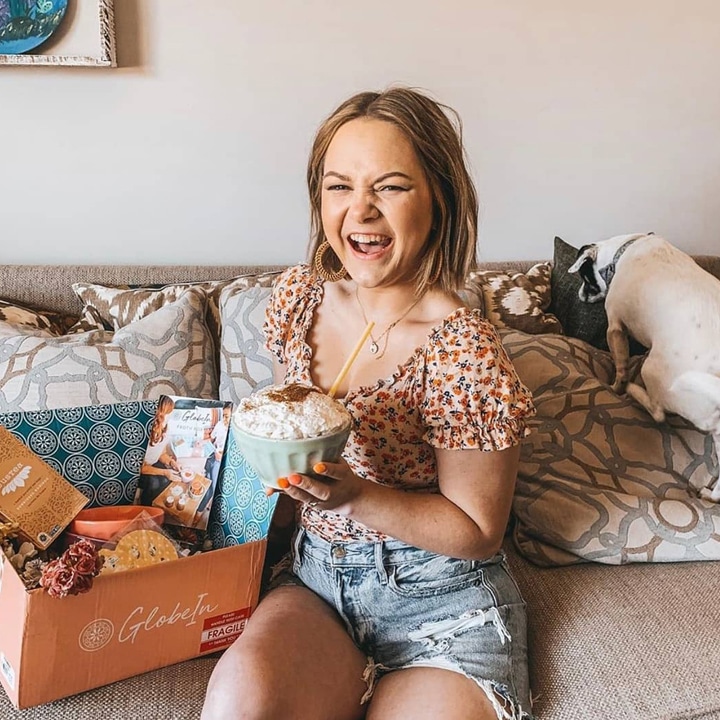 GlobeIn's website states the box as "unique artisan goods, delivered to you monthly." Wow, do we like the sound of that!
Pay monthly, 3 months, 6 months, or the annual price. Shop ethically with unique handmade products from remote artisans all across the globe.
Previously featured box themes include the Bao Box, the Chaat Box, and the Sabor Box. Bring the world's products and handiwork to you with the GlobeIn box.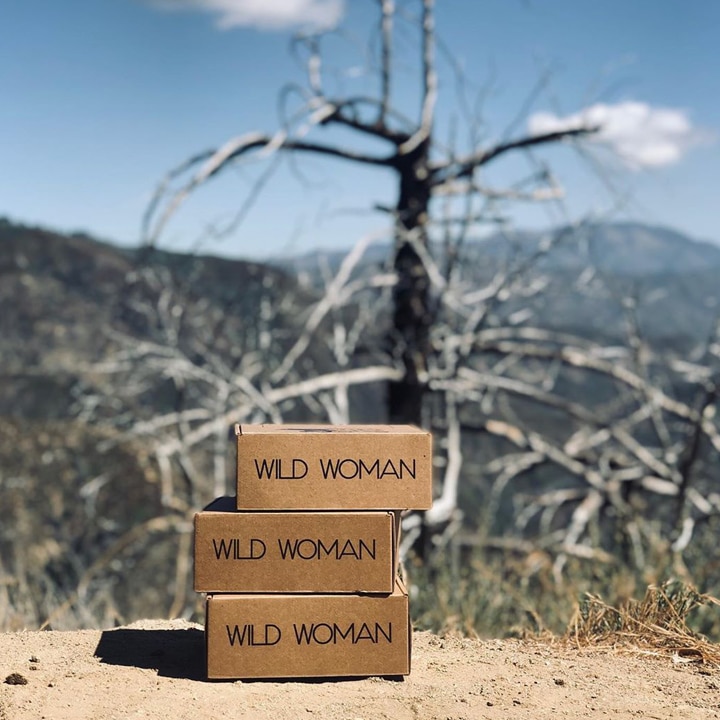 The Wild Woman Box is specially curated for the outdoorsy, adventurous women out there!
Gearing you up for all kinds of adventures, the Wild Woman Box includes gear, snacks, and other outdoor inspiration. Go month to month or you can prepay for three months.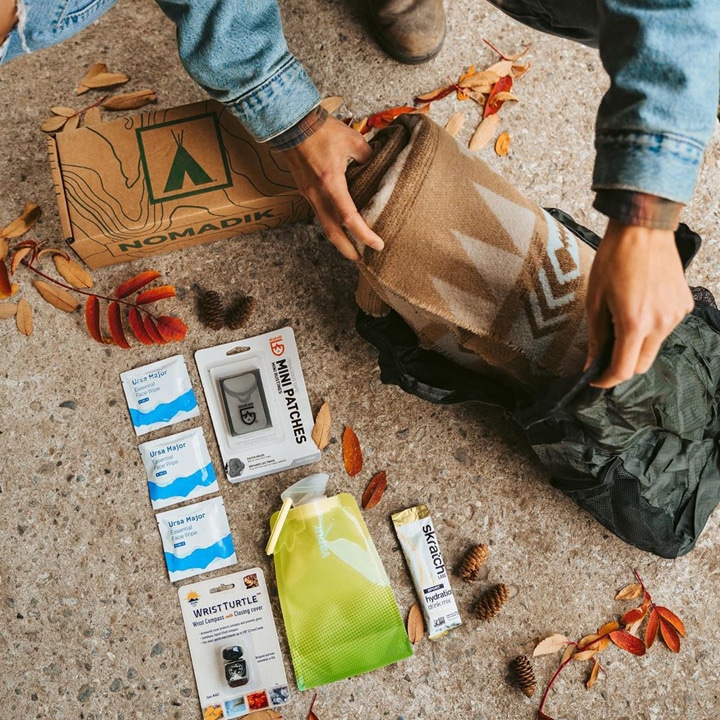 The Nomadik Box is a new adventure, delivered to your door monthly. Each month, you will receive freshly launched gear, a monthly outdoor challenge, and expert tips in a themed box.
Another box for the outdoorsy adventure types, the Nomadik Box features monthly themes based on seasons and your interests, $50 retail value per box, up to 7 premium gear pieces, the option to skip any month and pay for what ships, and a monthly outdoor challenge that matches your box's theme.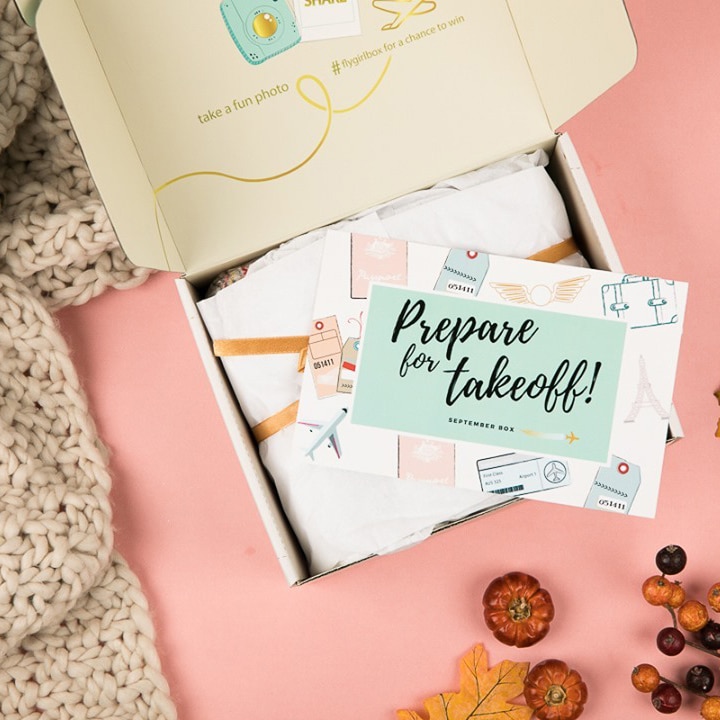 The items featured in The FlyGirl Box are all flight-approved sizes so you can bring them with you wherever and whenever!
The Deluxe Box features 5 travel items and includes an item for your suitcase or purse, an item for your lunch box, a snack, and one travel size beauty product.
Additional items can include travel themed jewelry or accessories, travel gadgets, or wanderlust inspired goodies. The Mini Box includes 3 hand-selected items from the categories above.
This box is specifically meant for flight attendants or those who are always on the go!
With the Full Suitcase Three Books box, you can enjoy traveling around the world from your favorite reading nook.
Each box comes with your choice of one or three books, tea, coffee, a bookmark, a charm, an art print, and other gifts.
Now that you've seen our list of the 17 best travel subscription boxes to gift any adventurer, what did you think? Which would you love to land at your doorstep? Leave us a comment below!