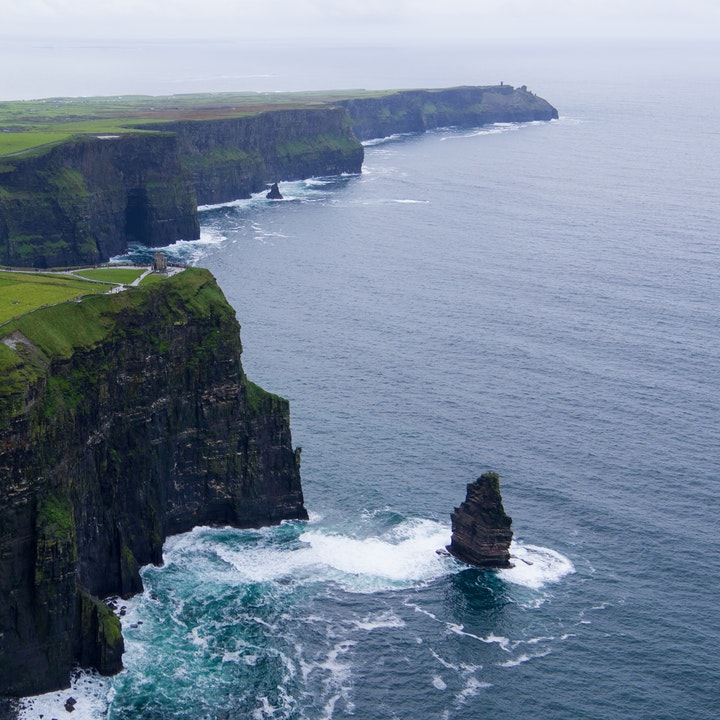 Ireland is home to the breathtaking Cliffs of Moher, the legend of the Blarney Stone, and beautiful rolling hills and greenery in the countryside.
When you travel to Ireland, once on the Emerald Isle, you can learn how to properly pour a Guinness, visit the lively Temple Bar area, and meet extremely friendly locals.
If you are traveling to Ireland, take a look at our guide below to get started with planning. Psst! Get your travel journal ready for this one, you're going to need it!
Ireland is #4 on our list of the 10 Best Countries To Visit in the World. One minute you're in a city, laughing and listening to live music at a pub, and the next you're enjoying the rich green hues of the Irish countryside. Ireland is an enriching experience for first timers and veteran visitors alike.
General Information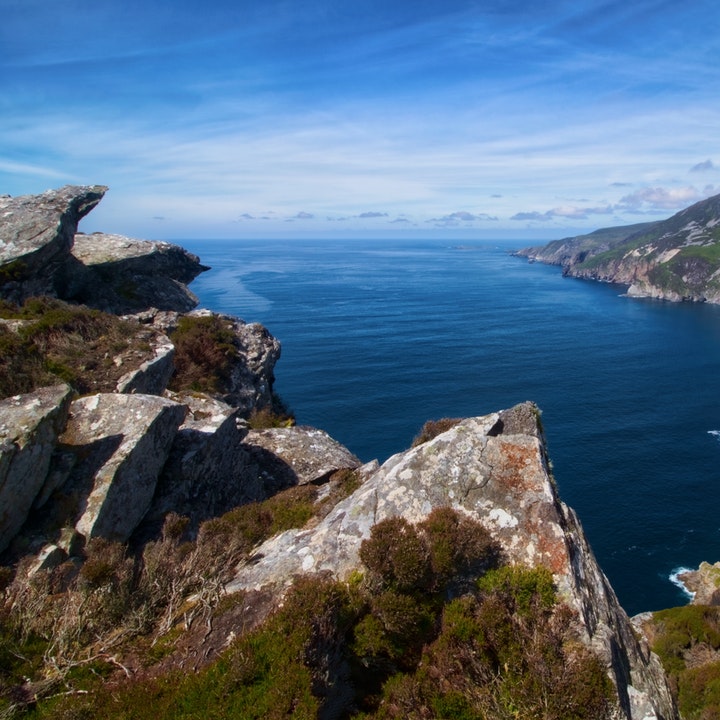 Note: Ireland consists of the Republic of Ireland and Northern Ireland. Following the Anglo-Irish Treaty, the territory of Southern Ireland left the UK and became the Irish Free State, AKA the Republic of Ireland. Northern Ireland, the area within the Irish province of Ulster, wanted to maintain ties to Britain. In this post, we will refer to both!
• Population: Republic of Ireland – 4.9 million, Northern Ireland – 1.8 million
• Capital: Dublin, Northern Ireland Capital: Belfast
• Location: The Emerald Isle sits on the left side of the United Kingdom and Scotland.
• Flag: Often referred to as the "tricolour," the flag of Ireland features three strips from left to right, green, white, and orange.
• Time Zone: Irish Standard Time, Greenwich Mean Time
• Currency: Euro, Northern Ireland uses the British Pound
• Language: English, some Gaelic
• Climate: Ireland has a temperate oceanic climate, which can be mild and humid, and plenty of rain, however, the country does not see temperature extremes.
• Religion: There is no official state religion, however, most of the country is Roman Catholic.
• Visa Requirement: To find out if a visa is required for your country — and easily get yours if needed — check out iVisa.com.
• Best Time to Visit: Spring and summer, for the driest months of the year and warmest temperatures.
Health & Safety
As of June 2021, the CDC recommends not to travel to Ireland, as COVID-19 cases are still very high. If you must travel to Ireland, be sure you are fully vaccinated.
• Find information regarding COVID-19 and Ireland here: https://ie.usembassy.gov/covid-19-information/
• Follow the CDC guidelines for current travel advisories, as well as the U.S. Embassy guidelines.
Typical Costs in Ireland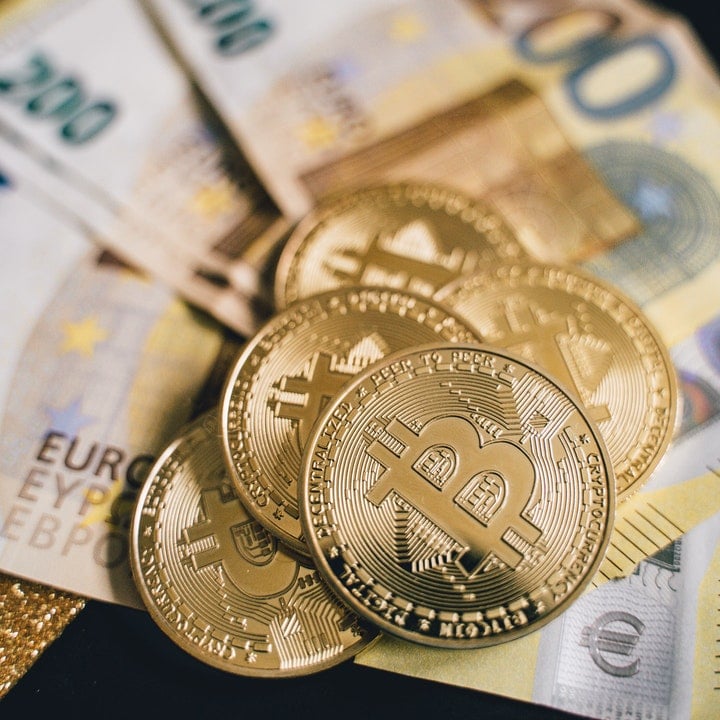 As always, when dining out, you can expect to spend more. However, when you are dining a little more casually, expect to spend roughly 13 Euros on a meal. Breakfast is typically a little cheaper. We love Queen of Tarts in Dublin and The Front Door Pub in Galway.
Food to Eat in Ireland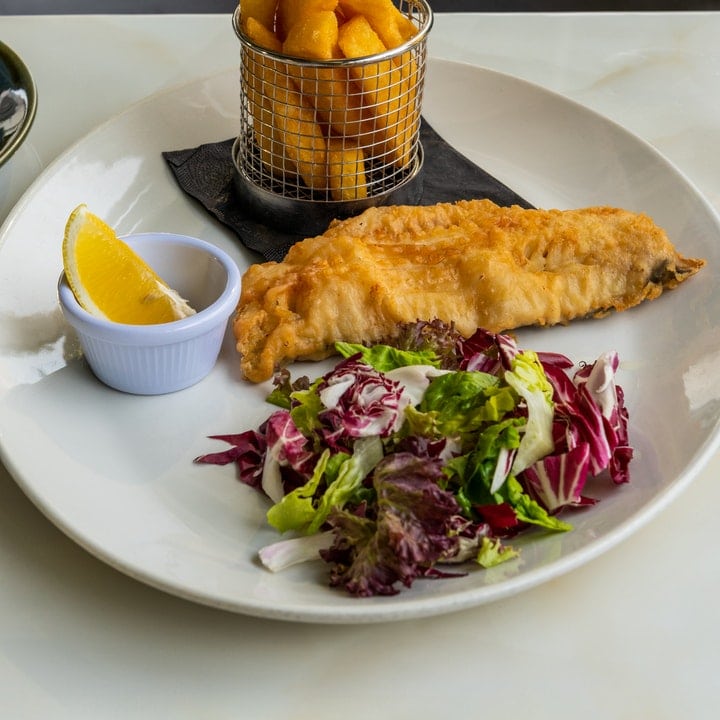 • Coddle is a dish that is often made to use up leftovers, and therefore without a specific recipe. It most commonly consists of layers of sliced sausages and rashers with chunky potatoes, sliced onion, salt, pepper, and herbs.
• Colcannon is a traditional dish made of mashed potatoes with cabbage or kale.
• Black Pudding is a regional type of blood sausage originating in the United Kingdom and Ireland. This sausage is made from pork blood, with pork fat or beef suet, and a cereal such as oatmeal, oat groats, or barley groats.
• A typical Irish Breakfast consists of lots of food: Bacon, sausages, baked beans, eggs, mushrooms, grilled tomatoes, toast, butter, jam, tea, and a hash or a bubble and squeak. The inclusion of black pudding is what differentiates an English breakfast from an Irish breakfast.
• A typical Irish stew consists of lamb or mutton, potatoes, onions, parsley, and sometimes carrots. There is no exact recipe!
• Soda bread is a quick bread made with sodium bicarbonate(used as a leavening agent) instead of traditional yeast. Ingredients include flour, baking soda, salt, and buttermilk.
• Shepherd's Pie is a ground meat pie with a crust or topping of mashed potato. The ingredients include ground red meat cooked in a gravy or sauce with onions and a topping of mashed potato, but the dish has many variations.
• Barmbrack is a quick bread with added sultanas and raisins, most commonly eaten around Halloween in Ireland.
• Fish and Chips are a classic dish of the UK and Ireland, because of all the fresh fish! Battered fish and chips (known in many places as french fries), can be ordered in many restaurants for a sit down meal, as well as for takeaway in many places.
• Victoria Sponge Cake or Victorian Cake, is a two-layer sponge cake filled with a layer of jam and whipped cream. It can also be cut into small "sandwiches" and called Victoria Sandwich.
Drinks to Try in Ireland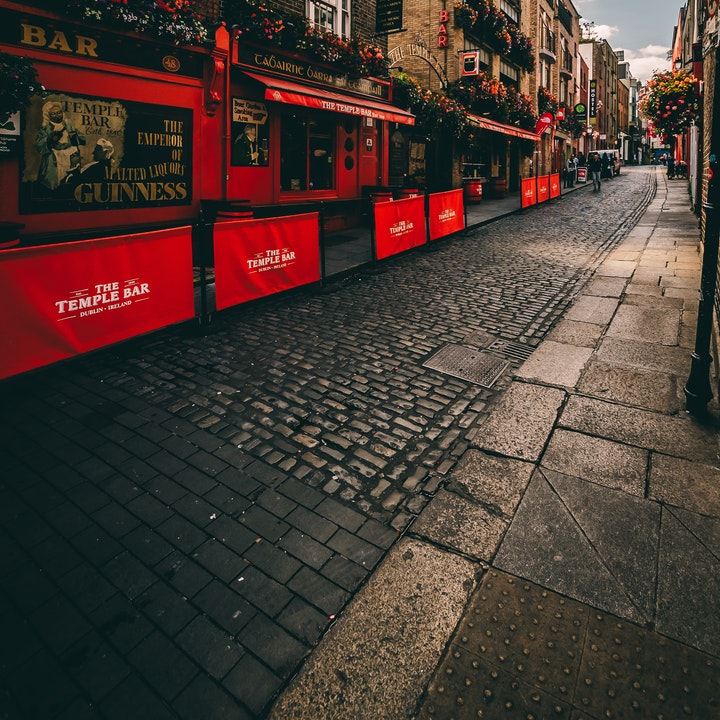 • Guinness – It's the land of the Irish! Of course, you need to have a Guinness! I would equate this to having a Miller Lite or a Yuengling in America, it's common to drink. However, this is a dark beer, and if you do not like dark beers and stouts, then maybe skip it. You can learn how to properly pour a Guinness at the Guinness Storehouse in Dublin. 😉
• Irish coffee is made with brown sugar, whiskey, coffee, and fresh layered cream (not whipped cream).
• Jameson Whiskey is another staple from the Emerald Isle. Another spot you can visit in Dublin is the Jameson Distillery. Also, check out Teeling Whiskey.
• Gin speaks for itself! Ireland has plenty of gin to try.
Top Cities to Visit in Ireland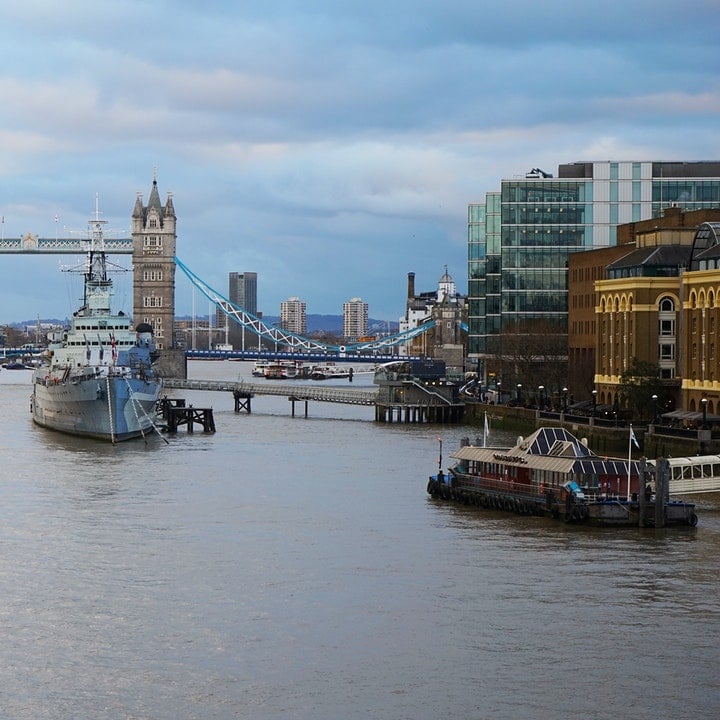 • Dublin is the capital of Ireland, and it's an exquisite combo of exciting city nightlife but charming small city cafe-vibes during the day. Stop by Queen of Tarts for coffee and treats and Temple Bar (this entire area) for pubs and live music. Visit St. Patrick's Cathedral, Christ Church Cathedral(and the crypts!), rub Molly Pitcher's boobs (for good luck, of course!), the Guinness Storehouse, and do not miss Trinity College and the Book of Kells. Check out the best way to spend a weekend holiday in Dublin.
• Galway brings more to the table than the lyrics of Ed Sheeran's hit song, "Galway Girl". About a 3.5 hour train ride from Dublin, Galway is a smaller, more quaint city. When you arrive, stroll along The Long Walk, step into King's Head restaurant and pub, and be sure to stop in an authentic shop in The Claddagh area for a Claddagh ring.
• Cork is Ireland's third-largest city and was once an island. Explore this city on foot and remember to check out St. Finn Barre's Cathedral, the riverside quadrangle of University College, and the red and white Shandon Church.
• Killarney is Ireland's first national park, with 26,000 acres of woodlands, and lots of trails for you to wander along. Did we mention you can see castles in Ireland? Be sure to check out The Gap of Dunloe, Torc Waterfall, Ross Castle, and drive The Kerry Way.
• Limerick is more than just it's name! It's home to castles, gardens, and pubs too (of course!). Check out King John's Castle and the Terra Nova Fairy Garden when you visit.
• Dingle sits on the Atlantic in the southwest corner of Ireland and looks out over Dingle Bay. Visit the Dingle Distillery, Gallarus Oratory, and Coumeenoole Beach.
• Belfast is home to about 300,000 people, and has become a popular weekend spot. As in the other Irish cities, you can get around on foot, bus, taxi, and train. Check out the Crumlin Road Gaol, the Titanic Museum, Ulster Museum, St. George's Market, the Peace Wall, and the Cathedral Quarter. You'll enjoy getting to know this city's history by daytime, and a rich nightlife in the evenings.
Must-See Sights in Ireland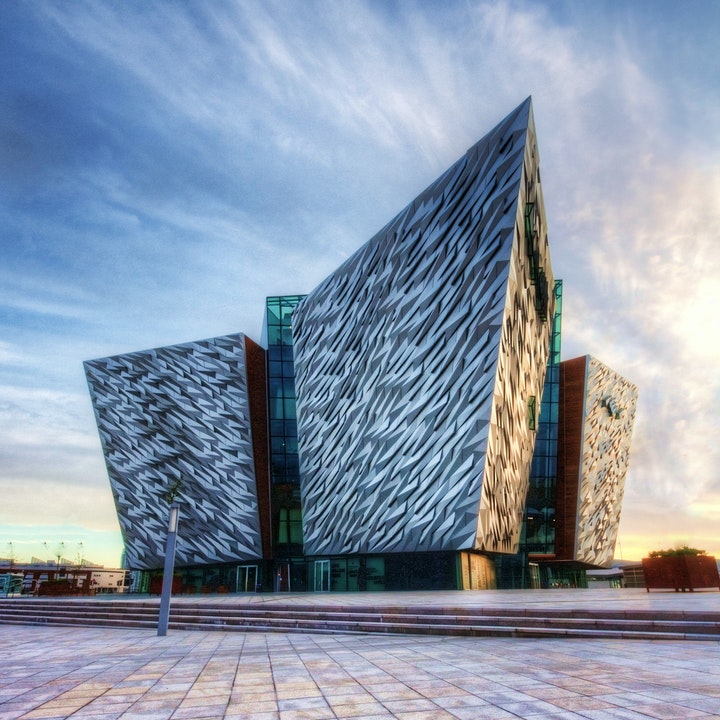 • Cliffs of Moher
• Blarney Castle & Gardens (The Blarney Stone)
• Temple Bar
• Saint Patrick's Cathedral
• Christ Church Cathedral
• Trinity College/The Long Room
• Chester Beatty
• Aran Islands
• Kylemore Abbey
• Guinness Storehouse
• Jameson Distillery
• Kilmainham Gaol
• Phoenix Park
• Ring of Kerry
• Kilkenny Castle
• Titanic Museum
• Giant's Causeway
• Crumlin Road Gaol
How to Get Around Ireland
Ireland has a fantastic bus system and train system. You can find busses to take you on longer trips, from city to city, or shorter busses that stop every 15 minutes or so. Book tickets early for cheaper rates when you can. Remember: You must press the button to signal to the bus driver that you want to stop and make your way to the door, otherwise, the driver will not stop!
Bucket list Experiences in Ireland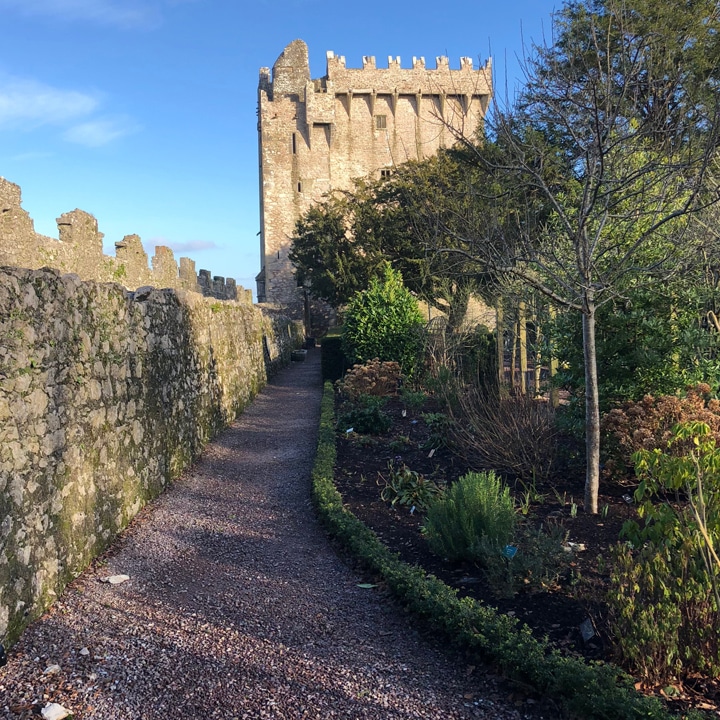 Cliffs of Moher: This should be your #1 item on your bucket list. The cliffs are an incredible experience – cultivating nature, serenity, and a sense of adventure all in one. As you walk along the Cliffs(hope there's no mud), you can walk as far out as you'd like and you can walk away from any barriers or fences. Many spots do not have railings, which can be a little frightening.
Giant's Causeway and Game of Thrones Tours: Calling all Game of Thrones lovers! There are plenty of guided tours in the Giant's Causeway area that will visit all the spots and shooting locations of the beloved George R.R. Martin's creation.
Kiss the Blarney Stone: The legend of Blarney Stone is that if you kiss the stone, you are endowed with the gift of the gab (great eloquence or skill at flattery). Keep in mind you need to climb to the top of the castle and bend over backwards to kiss the stone, if you're up for the challenge!
Where to Book Flights
>> Click here to find the best flights to Ireland
Where to Book Accommodation
>> Click here to find the best hotel deals in Ireland
>> Click here to find housesitting opportunities in Ireland
>> Click here to find hostels in Ireland
>> Click here to find the best vacation rentals in Ireland
Best Travel Tours/Packages of Ireland
Intrepid Travel: Northern and Southern Ireland – 8 days
TourRadar: The Celtic Voyage – 6 days
GAdventures: Highlights of Ireland – 9 days
Tours by Locals: Private Shore Excursion – Full day tour
Additional Reading
Books: A Short History of Ireland, 101 Things You Didn't Know About Irish History: The People, Places, Culture, and Tradition of The Emerald Isle, I Never Knew That About Ireland
Podcasts: The Blindboy Podcast, Mothers of Invention
Shows: Derry Girls, Father Ted, Normal People
Here are the top Journo Adventures of our travelers who've documented a trip there:
When you travel to Ireland, soak in the culture, dance to the live music in every pub, and remember: talk to the locals!
Now that you've seen our guide to travel to Ireland, what do you think? Where will you go first? Grab your passport and leave us a comment below!