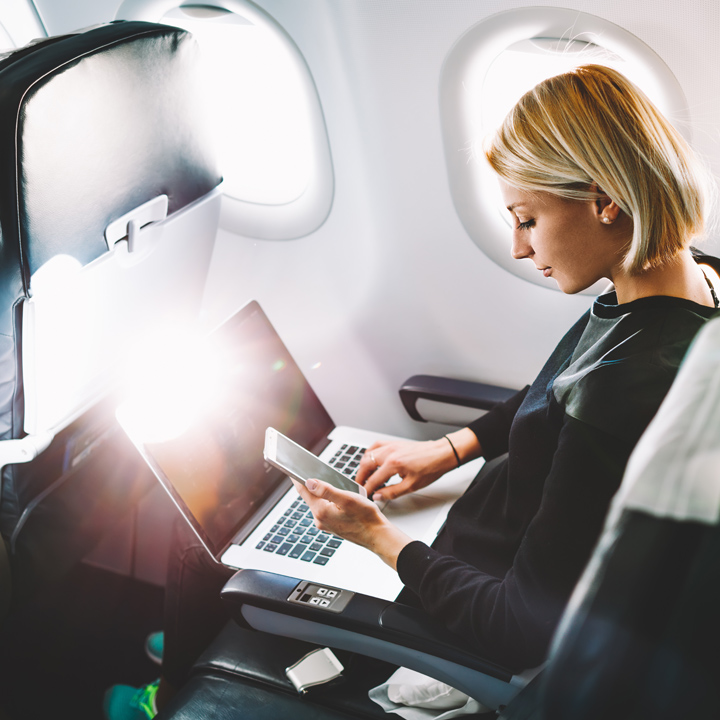 For many traveling professionals, being able to work from anywhere in the world is an incredible opportunity.
Getting to see new places, meet new people, and try new things while you're on the job is a dream for any traveling professional— but it's certainly not easy. Life up 30,000+ feet in the air can get old quick, but with the right travel essentials on your side, you'll feel right at home no matter where you are.
When you're working on-the-go…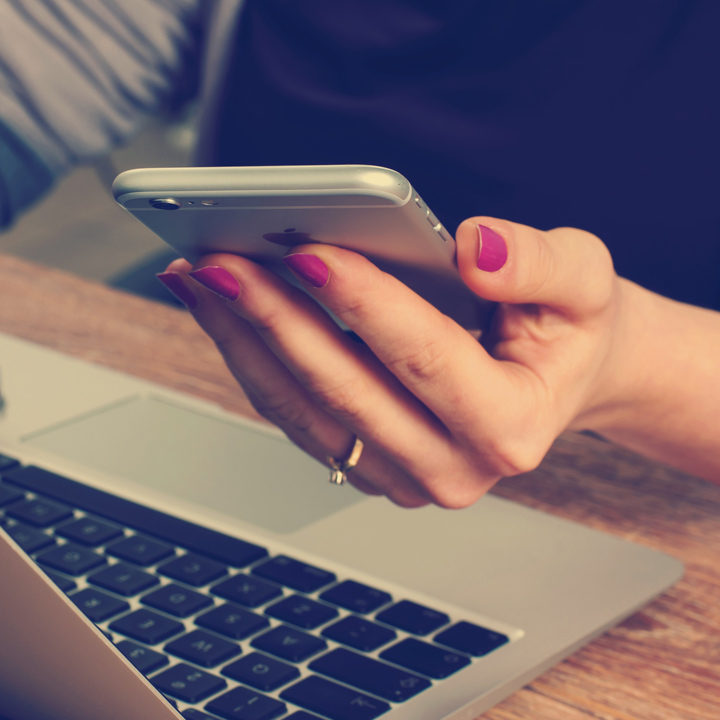 Sometimes it's easy to forget you're working on a business trip. With so many new sites and surroundings to see, it's easy to get distracted. Pack these essentials to ensure you stay focused and productive.
Carry-On: The first thing you'll need to pack in your bag— is your bag. Invest in the

best business laptop backpack

you can to help you pack your professional and personal items strategically. There are plenty on the market, but we have our own

travel backpack collection

that has all the additional features you need for any environment around the world. The pack should have a compartment to separate your laptop or tablet from the rest of your items to make sure it's well-protected.
Project Management Tool: Make sure you're on top of every meeting and project with a project management application like

monday.com

to help you keep it all together. Every traveling professional needs some way to keep them organized on the go. Find one that works for you and roll with it!
TSA PreCheck: Maximize your time on the clock by minimizing your time spent at security. Applying for

TSA PreCheck

can help you save a lot of time if you're traveling for business frequently.
When you need to sleep…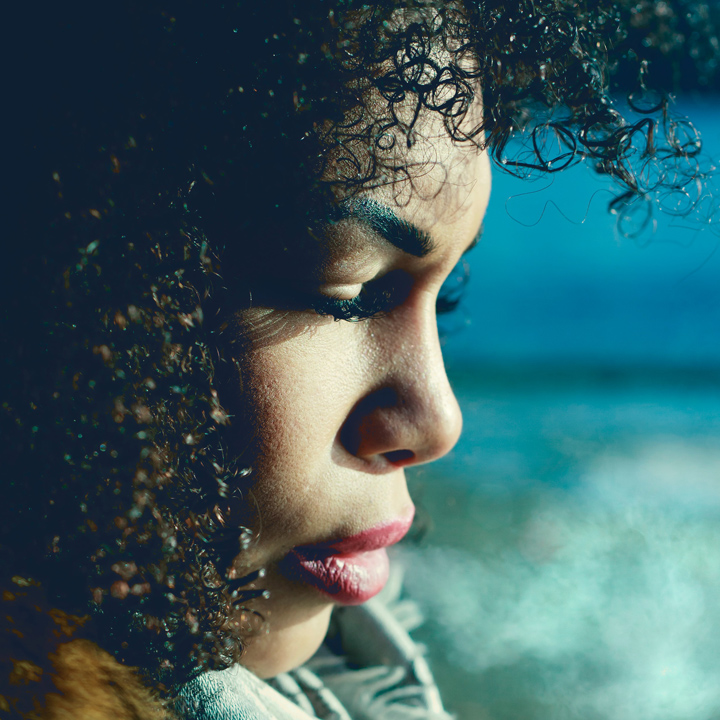 Getting enough sleep when you're constantly on the move to your next meeting or destination can seem impossible. But with these tips, you can feel recharged and ready to go no matter how busy you are.
Melatonin: Just can't seem to catch some shut-eye on your 10+ hour flight no matter how tired you are? Try taking a

Melatonin supplement

right before you board the plane (it takes about 20 min to kick in).
Earplugs: If talkative airplane passengers are your problem, earplugs are your solution. As most traveling professionals don't have time to recuperate after a long flight before getting to work, sleeping on the flight is a must. Opt for

Bose noise-masking sleepbuds

for a more peaceful rest. While foam earbuds might do the trick, these earbuds are comfortable and can play white noise and even connect to your alarm so you never miss an important moment.
Neck Pillow & Blanket: Invest in a

good neck pillow

and travel blanket combo to get comfortable whether you're trying to catch some z's on a plane, train, or automobile.
When you need to freshen up…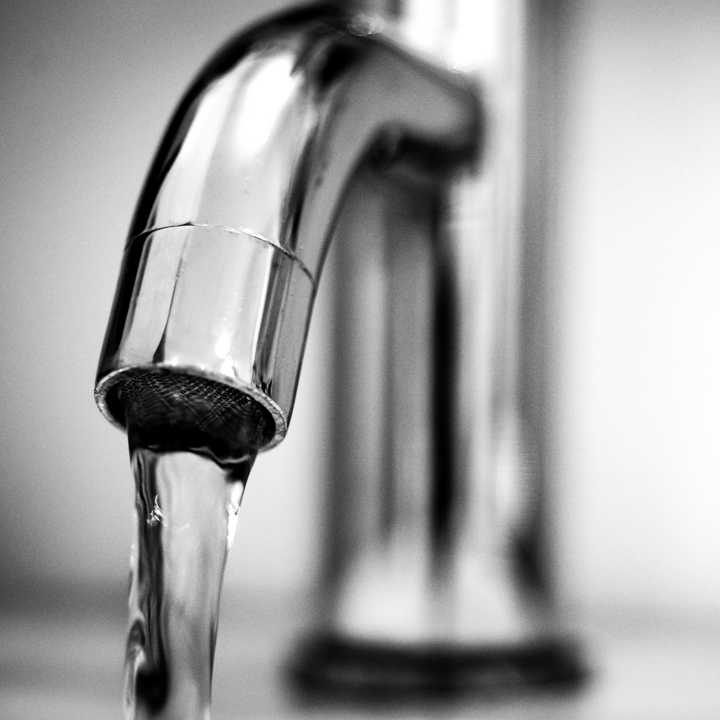 When a Boeing 737 is your primary mode of transportation and a hotel room is your home, feeling refreshed is a rarity. But when you're off to another business meeting, presentation, or lunch every minute, looking disheveled is not recommended. Be sure to have a travel kit filled with these items to make sure you're always looking and feeling your best.
Facial toning spray

Dry shampoo

Makeup wipes

Fabric stain remover

Mini toothbrush, toothpaste, and mouthwash

Hand sanitizer

Chapstick

Makeup essentials

Ibuprofen or Advil
When you want to sightsee…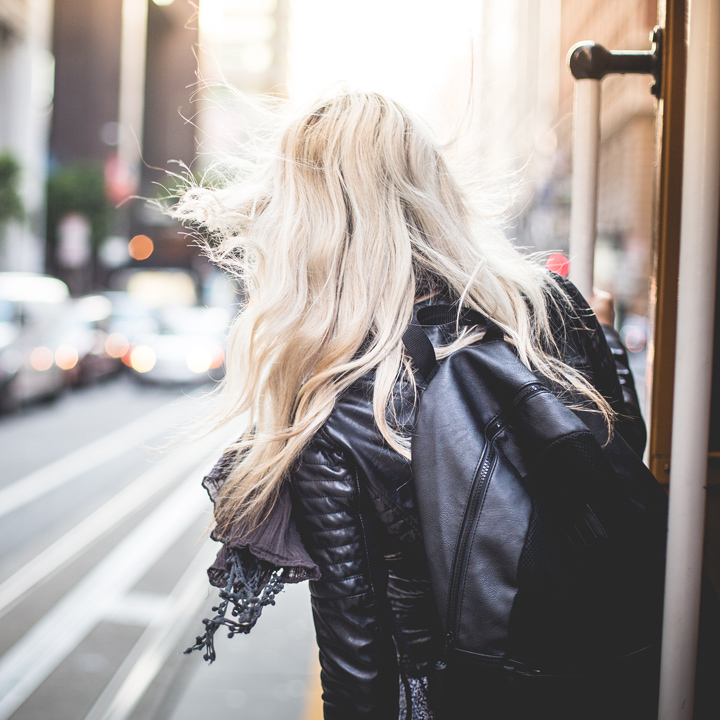 The beauty of working remotely is that you get to experience new things every day. For most traveling professionals, work is your primary responsibility on a business trip, but that doesn't mean you have to hunker down in your hotel room all day, every day. With these travel tricks, you can satiate those moments of wanderlust before your next big meeting!
Use Guidebooks: Plan ahead for your trip and invest in a

Lonely Planet guidebook

to help you figure out what places you need to see and which you might be okay skipping. Plus, you can get caught up on language basics on the plane ride if you need to! No time to research? Use an

app like Tripadvisor

to help you decide what to do and where to go while you're on-the-go.
Get Around: If you're trying to see as much as you can in a short period of time, you'll want to make sure you're using transportation efficiently.

Use Lyft to get rides

or

EasyWay

to navigate the local public transit system. Or,

take the city by foot

to really get a feel for the place!
Ask a Local: Locals know best— so don't be afraid to ask someone where the best museums or

tourist attractions

are in their city. If there's a language barrier, prepare with

Rosetta Stone

so you'll be ready to ask confidently, and practice your language skills!
When you want to eat…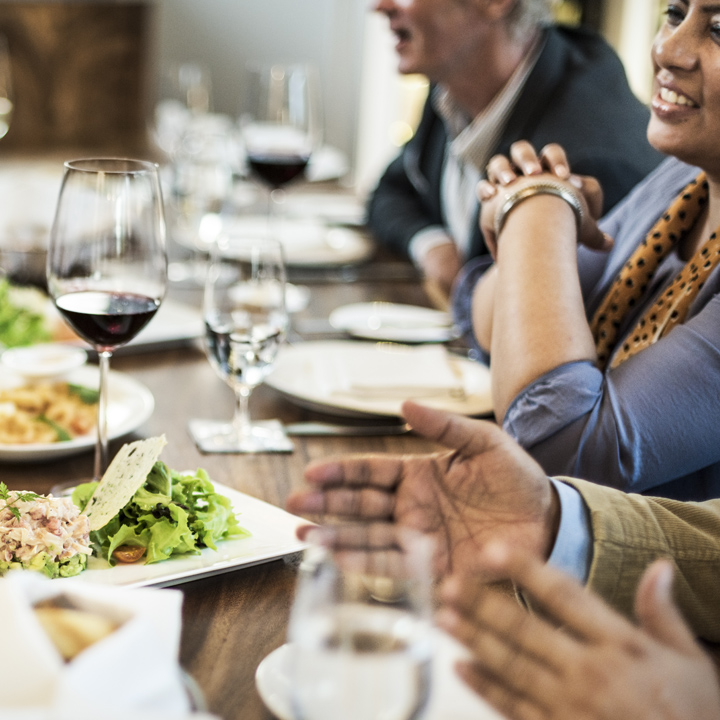 Across your travels, you may not have time to treat your days in foreign locations as a holiday, but that should never prevent you from enjoying your meals. Not only are these tax-deductible, you may even find that it is the best place to conduct business with your associates! If you're asked to pick the meal, here are a few ways you can make an educated choice, not just a wild guess.
Avoid Tourist Guidebooks: Tourism guidebooks will lead you directly to tourist traps, which is not where you want to go for a genuine meal. If you're looking for a meal that's a little off the beaten path but still has a little flair, check some travel blogs for ideas.
Use Personal Translators: There's nothing more difficult than trying to muddle through a menu without understanding any of the words, and it's not the best look when you're at a meal with business associates, either. Luckily, there are plenty of

online translators and apps

that can help you decipher the menu and chose a meal you'll enjoy. These are often discreet enough that you won't have to disrupt the conversation just to get advice on the meal, either. A few quick taps on your phone are often enough to help you make a decision and then get back to the business on-hand.
Check for Fresh Food Markets: Let's be honest, as a traveling professional, you likely won't be traveling to the countryside but rather international hubs with large business centers. The good news is that all major city has some form of a food hub or market area. Make a point of identifying it or checking it off on a

maps app

so you know where the locals go to staunch their hunger.
Takeaways for professional travelers
Life on the road isn't always easy— but follow these tips and you'll be able to make the most of your productivity time and get to enjoy the journey!