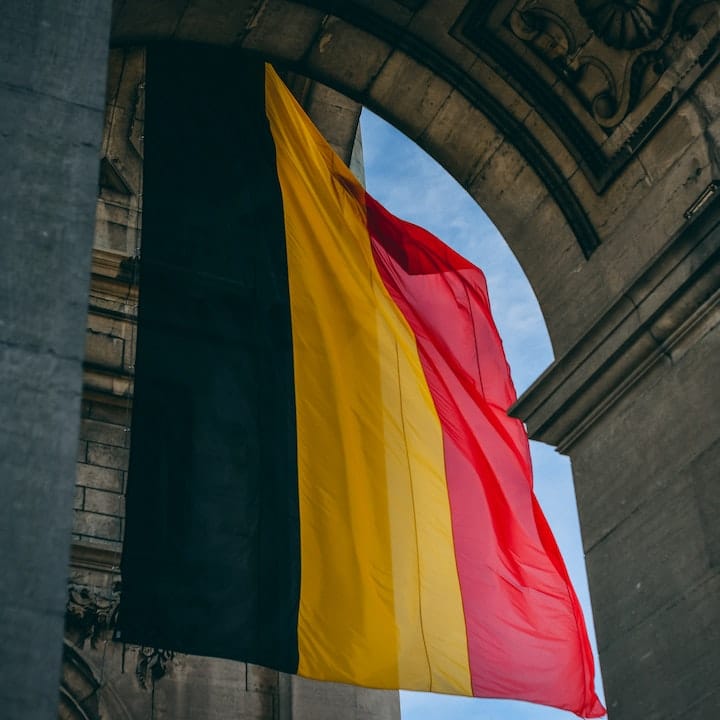 A few things are certain when you travel to Belgium: you'll taste delicious chocolate, you'll hear multiple languages being spoken, and you'll learn a whole lot about Belgian history.
Belgium, is a small European country with beautiful coastlines and an impeccable culture including Dutch-speaking Flanders, French-speaking Wallonia, and a German-speaking area as well.
Get your travel journal ready for this trip!
Here's all you need to know for travel to Belgium in 2023.
General Information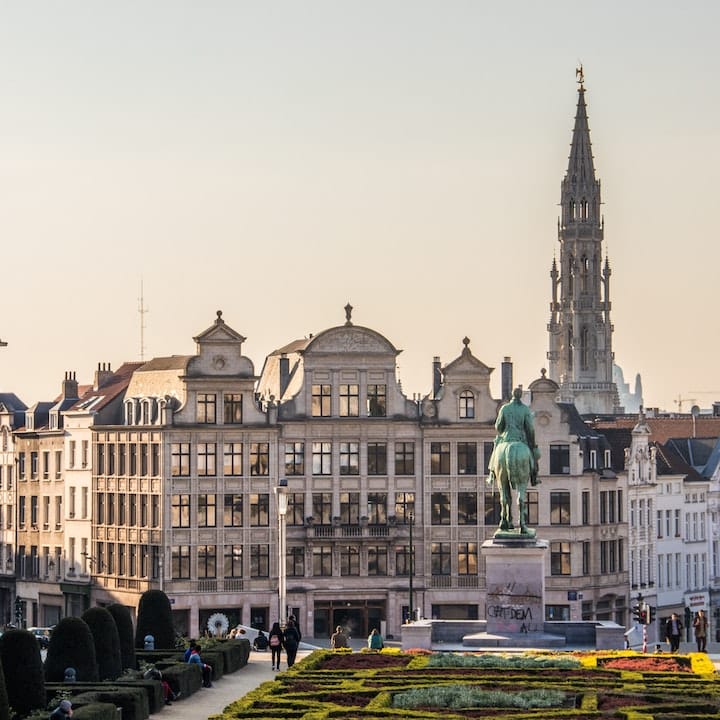 Population: Roughly 11.5 million
Capital: Brussels
Location: A part of northwestern Europe, Belgium shares borders with France, Luxembourg, Germany, and the Netherlands.
Flag: The Belgian flag consists of three vertical columns, black, gold, and red.
Time Zone: Central European Time
Currency: Euro
Language: Belgium has three official languages: Dutch, French and German.
Climate: Belgium has a maritime climate with rain every season.
Religion: Roman Catholicism has played a role in Belgian politics, but the constitution allows for religious freedom.
Travel Visa Information: To find out if a visa is required for your country — and easily get yours if needed — check out iVisa.com.
Best Time of Year to Visit: Visit April to June and September to October! Shoulder seasons!
Health & Safety
As of October 2022, the CDC says that travel to Belgium is safe. Be sure you are up to date with COVID-19 vaccines before you visit.
Find information regarding COVID-19 and travel to Belgium here: https://be.usembassy.gov/
Follow the CDC guidelines for current travel advisories, as well as the U.S. Embassy guidelines.
Typical Costs in Belgium
The average price for a one person accommodation for one night in Belgium is €56. The average cost of food in Belgium is €34 per day, depending on what and where you are eating. A subway pass will cost €4.50 and a daily bike rental will cost €8.
Foods To Eat in Belgium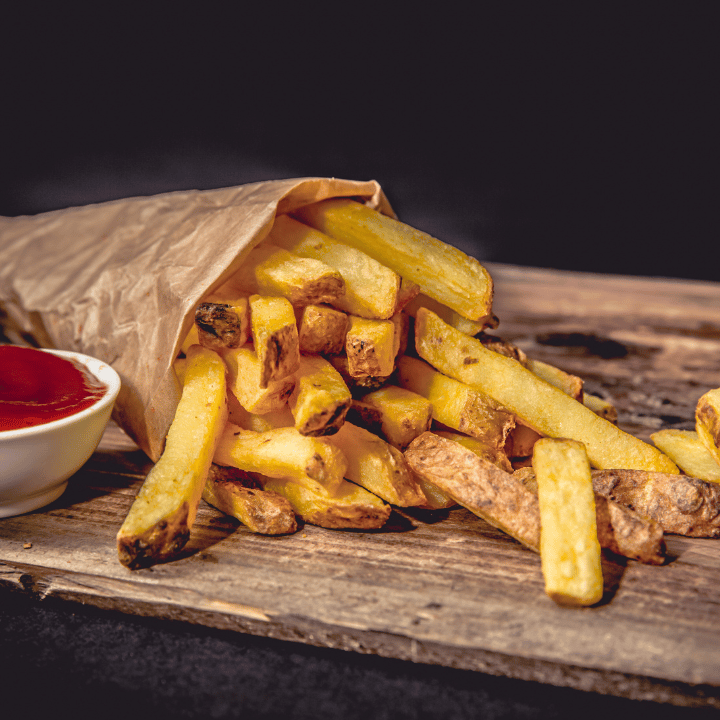 Chocolate! Naturally, one of the items on your list of food to try in Belgium is Belgian chocolate. Yes, we've heard of it and we've tried some at home, but nothing compares to walking into an authentic Belgian chocolate shop and sampling a few delicious little pieces of heaven.
Moules-frites, in French, Mosselen-Friet, in Flemish, or mussels with fries, is one of the most common meals you will find in Belgium. It is simply mussels and french fries, but this dish originated in Belgium.
Frietjes or Frites, might not be the first item that crosses your mind when you travel to Belgium, but it should be! These are french fries, but they are oh so good! Enjoy them as a snack and dip them in yummy sauces.
Meatballs are a Belgian favorite, usually a mixture of beef and pork.
Waterzooi, chicken or fish stew, is a common dish in Belgium. While there are several versions of this dish, all are based on a soup-base of egg yolk, cream, and thickened vegetable broth. The stew contains fish or chicken, vegetables, and herbs.
The Rijsttaart, or rice tart, combines rice pudding and a pastry. Yum! Travel to Belgium and the Rijsttaart should be on your foodie bucket list.
Liège waffles and Brussels waffles are delicious, thin, crispy waffles that are often eaten with ice cream in Belgium. Please note: these waffles are NOT like the big fluffy ones you find in America – those are not accurate representations of what actual Belgian waffles are like. The Brussels waffle, or gaufre de Bruxelles, is rectangular, flaky, and topped with whipped cream, chocolate, ice-cream or fruit. The Liège waffle is more dense, has rounded edges and crystallized sugar baked into it, making it sticky and sweeter.
Speculaas are gingerbread shortcrust cookies, a common cookie in Belgium! These cookies are often served with a cup of coffee.
Eel in the green is eel prepared in a green sauce. Don't worry! The sauce is only green because of the many herbs that are added to it – such as parsley, watercress, and basil.
Vol-au-vent consists of a round puff pastry that the top is cut off of, so you can enjoy the inside which is usually filled with chicken and mushrooms in a creamy sauce. The chicken needs a vent!
Flemish stew, or carbonnade à la flamande in French and Stoofvlees in Flemish, is another staple in Belgium. Beef is slowly simmered in Belgian beer. The sauce is thickened with bread slathered in mustard, onion, and seasoning. Some chefs add mushrooms or garlic.
Which dishes would you try? Leave us a comment below!
Drinks To Try in Belgium
Belgian beer! But of course! Belgium is known for being the home of some incredible beers like Duvel with its high alcohol content, Lambic, Trappist, Witbier, and more. Travel to Belgium is incomplete without trying a beer from the list of over 2,000 beers on tap at Cafe Delirium in Brussels. Go. Now. Thank us later.
Jenever is the traditional and national spirit of Belgium, and it has been for over 500 years! This spirit is juniper-flavored. The taste can vary among the different kinds.
Top Cities to Visit in Belgium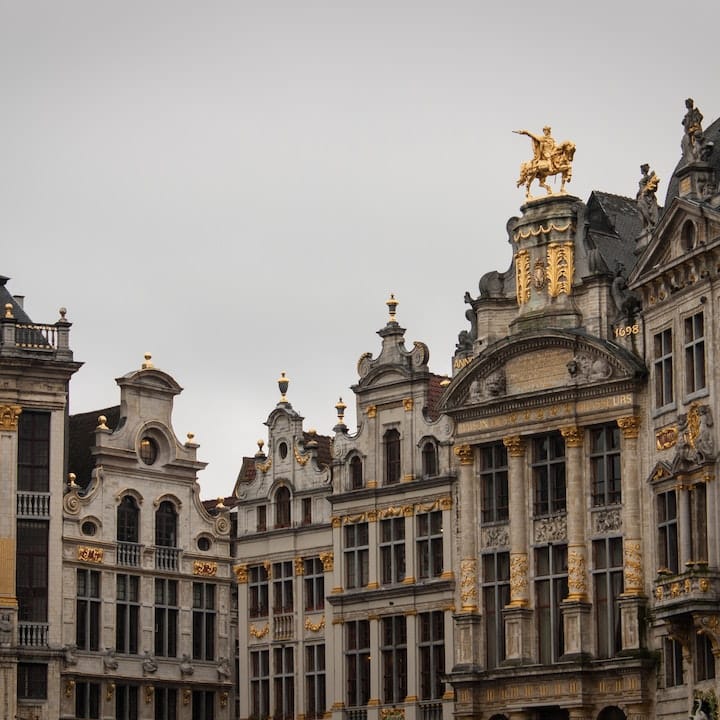 Brussels, the capital of Belgium, should absolutely be on your list! The beauty of Belgium being a small country, is that you really don't need a ton of time to see most of it, or can spend just a few days in each city. Art Nouveau buildings remain the stars of many neighborhoods, and tons of comic strips were born here. In addition to an underestimated museum scene, it's a thriving jazz scene, drinking scene, and overall a quirky city. You will absolutely visit Mannekin Pis, the statue of a boy peeing, on any walking tour you take. Visit the Atomium, Cafe Delirium, Galeries Royales, the EU, and the Grand Place.
Antwerp combines old city charm with new city energy. A walk through the beautiful Central station is a must when visiting Antwerp as well as the MAS, Red Star Line Museum, Rubenshuis, Het Zuid, Het Eilandje, the Grote Markt, St. Anna's Tunnel, and more.
Bruges is home to the Basilica of the Holy Blood – a stunning feat regardless of your religious faith, it is said to house the blood of Christ. You'll also want to see the Rococo Lace Store (Bruges is known for its lacemakers), the Windmill Walk, Michelangelo's Madonna With Child, and the Belfry (UNESCO).
Ghent is a charming little canal city in Belgium, one that makes you feel like you are in a storybook. It's a must-visit when you travel to Belgium. It's also got a strong flower export trade. Visit Patershol, Castle of Counts, House of Alijn, Confectionery Temmerman, the City Pavilion, Gravensteen, St. Bavo's Cathedral, St. Michael's Bridge, and so much more. Stroll through this beautiful place and sample chocolates.
Must-See Sights in Belgium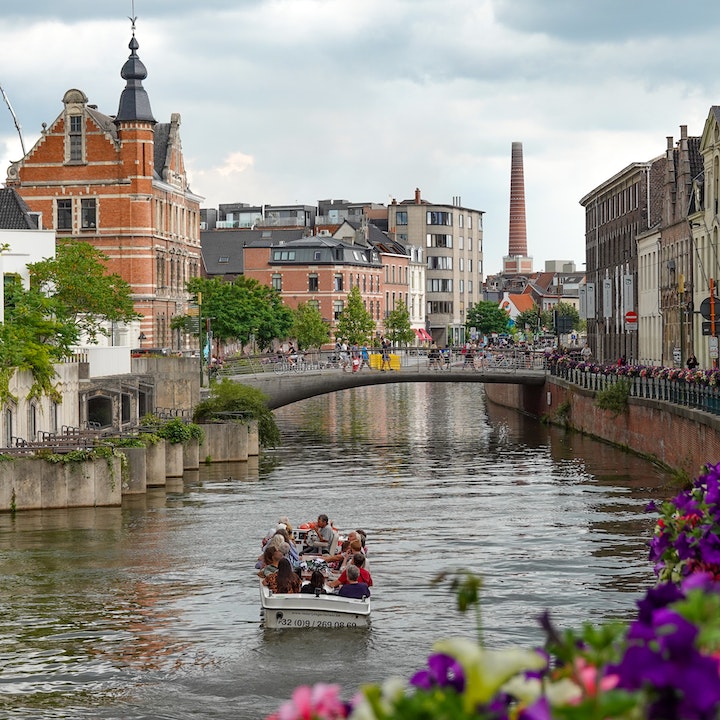 The Royal Greenhouses of Laeken
The Atomium
Mannekin Pis & Jeanneke-Pis
Napoleon's Waterloo
Brussels' Grand Place
Victor Horta's Major Townhouses
St Bavo's Cathedral and the Adoration of the Mystic Lamb
The Basilica of the Holy Blood
The Bruges Belfry
Durbuy
Royal Palace of Brussels
Gravensteen
Parc du Cinquantenaire
Grote Markt
Saint John's Hospital
Saint Nicholas' Church
Cafe Delirium
How To Get Around Belgium
Travel to Belgium and you'll find it is fairly easy to get around. It helps that it is a fairly small country!
Train: Take a train anywhere in Belgium and it will be easy, affordable, and quick!
On Foot: In most of the cities, you can see all you need to see on foot or by bike.
By car: You can and should roadtrip. This is a fun option.
Coastal tram: A great way to see Belgium's coastlines and beaches.
Bucket List Experiences in Belgium
Try as many beers as you can at Cafe Delirium.
Enjoy a canal cruise in Bruges.
Sample tons of authentic Belgian chocolates!
Visit the infamous Mannekin Pis statue.
Visit the EU.
Where To Book Flights
The cost of airfare can quickly eat up your budget.
>> Click here to find the best flights to Belgium.
Where To Book Accommodations
Belgium is home to some fantastic hotels.
>> Click here to find the best hotel deals in Belgium.
Housesitting is a great way to cut down on travel costs.
>> Click here to find housesitting opportunities in Belgium.
Hostels are an affordable option when it comes to accommodations.
>> Click here to find hostels in Belgium.
Booking a vacation rental can help to save the budget.
>> Click here to find vacation rentals in Belgium.
Best Travel Tours & Packages in Belgium
GAdventures: Budapest to Paris – 12 days
Ever wanted to see both sides of Europe in one fell swoop? This combo trip is hearing your wishes and boldly answering the call. Start in the storied dual city of Budapest before heading northwest. Be charmed by the old world architectural charms of Kraków and Prague like you really want to. Glide through the streets of Amsterdam on a bicycle tour. Catch your breath from it all as you sip a pint of Belgian beer, while wishing it would never end.
TourRadar: Cycling from Brussels to Bruges – 8 days
Starting in Belgium's capital city of Brussels, you would be excused if you were to add a few extra nights on to do a city break here before the cycling starts to discover the variety of monuments, historic sites and architecture as well as shopping arcades, parks, gardens, art galleries and museums. Discover why Brussels is famous for its food, comic strips as well as the world-famous Manneken Pis statue, the Atomium and the amazing Grande Place. On your journey northwest, follow the artwork of the Flemish Masters – Van Eyck, Bruegel and Rubens with exhibitions and events during 2021 along the route. You get a chance to visit the iconic cities of Antwerp and Ghent before arriving in the 'Venice of Northern Flanders', Bruges. Visit forts and castles that made up the fortification line of Antwerp, a city famous for its beer traditions as well as its antiques, home decor curios and and diamonds. The Old Town of Ghent is like an open-air museum – it is also a UNESCO Creative City of Music with the music scene here absolutely thriving. Bruges has a fairytale atmosphere with its cobbled streets and squares, canals on which you can take boat trips past the traditional houses as well as its medieval architecture. The historic centre of Bruges has been a UNESCO World Heritage Site since 2000 and has a plethora of landmarks, museums and historical sights. The city is also world-famous for its lace production.
Read 13 Best Destinations for a cycling holiday.
ToursByLocals: Brussels' Nibbling Tour
On this walking tour you discover the city by it's cuisine. All the traditional foods are linked to the history of their origin. Food of the poor and the connoisseur will help you discover the rich life of Brussels. By way of telling legends and surprising anecdotes the visitor will get to know all about the waffles, cookies, caricols, french fries, cheese and hand made chocolates.
Additional Reading
Books: The Sorrow of Belgium by Hugo Claus; Belgium and the Congo, 1885-1980 by Guy Vanthemsche; King Ottokar's Sceptre by Hergé; The Legacy of Nazi Occupation: Patriotic Memory and National Recovery in Western Europe, 1945-1965 by Pieter Lagrou
Podcasts: Le Monstre; Random History of Belgium
Movies: Suite Française (2015); Brussels By Night (1983); The Brand New Testament (2015); Daughters Of Darkness (1971); Black (2015); Miss Peregrine's Home for Peculiar Children (2016), In Bruges (2008)
Check out the Journo Adventures of travelers who have been there!
Now that you've seen our guide, did we miss anything? Leave us a comment below!