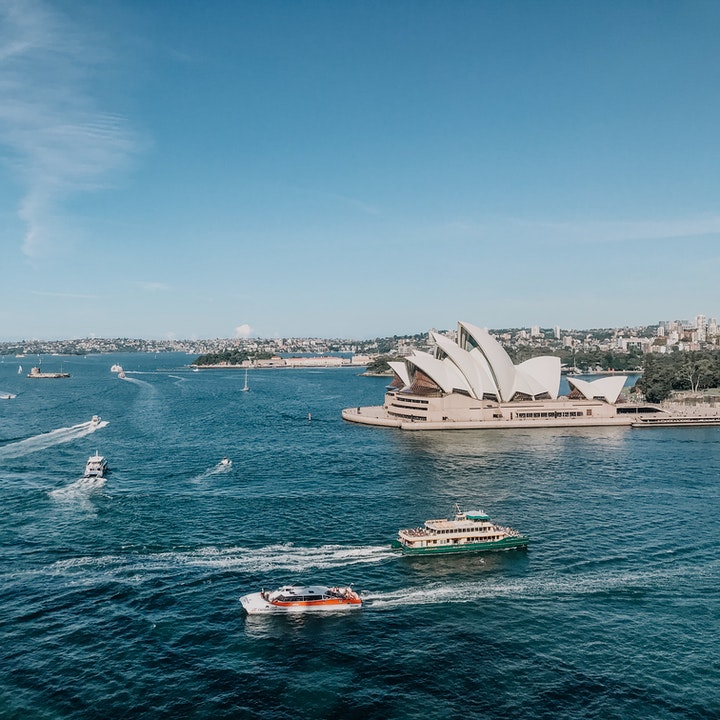 G'day Mate! Looking for kangaroos, beaches, the world's largest coral reef, and friendly people?! It's time to travel to Australia.
When you travel to Australia, you can experience the vast wilderness of the Outback, snorkel and scuba dive in the Great Barrier Reef, and grab a delicious cup of joe. Ready to head down under?
If you are traveling to Australia, take a look at our guide below to get started with planning. Psst! Get your travel journal ready for this one, you're going to need it!
Australia is #6 on our list of the 10 Best Countries To Visit in the World with so much to do, see, and experience, we're sure you'll want to visit again and again.
General Information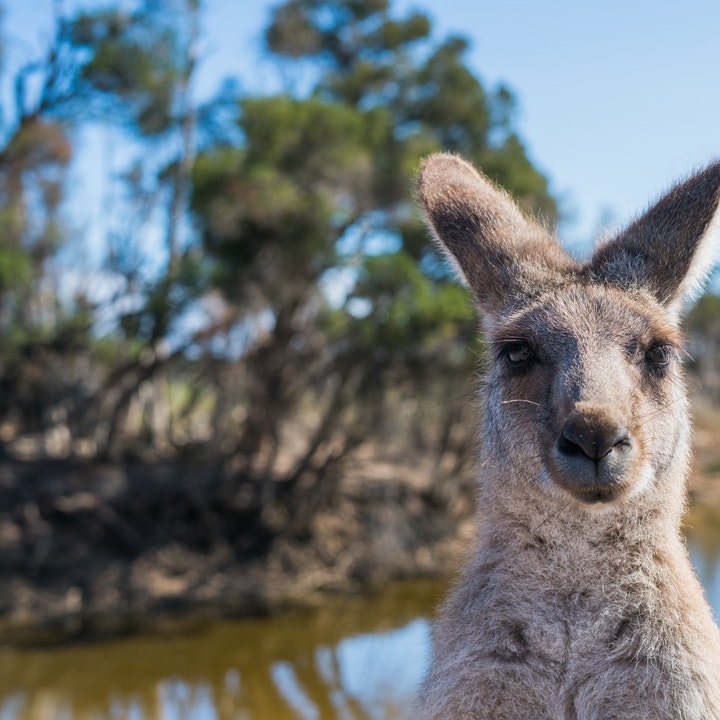 • Population: Roughly 25.8 million
• Capital: Canberra
• Location: Located in Oceania, as the mainland of the Australian continent, it is also the largest country in Oceania.
• Flag: A blue field with the United Kingdom flag in the upper left corner, with a large white seven-pointed star and a representation of the Southern Cross constellation, made up of five white stars – one small five-pointed star and four, larger, seven-pointed stars.
• Time Zone: Australian Eastern Standard Time (GMT+10)
• Currency: Australian dollar (AUD)
• Language: No official language, but the national language is English.
• Climate: The country is large, so there are different climates. The northern part has a more tropical influenced climate, hot and humid in the summer, warm and dry in the winter. The southern part is cooler with mild summershttps://www.journohq.com/blog/10-ways-to-experience-summer-in-australia/ and cool, rainy winters.
• Religion: No state religion, freedom of religion. The country is about 52% Christian.
• Visa Requirement: To find out if a visa is required for your country — and easily get yours if needed — check out iVisa.com.
• Best Time to Visit: September-November & March-May, the weather is not too hot and not too cold. A trip to Australia is great for friends, family, and solo travel.
Health & Safety
As of July 2021, the CDC states that the number of cases of COVID-19 in Australia is low. The CDC recommends you receive your vaccination(s) before you travel, although travel to Australia is currently relatively safe. The Greater Sydney Area is currently in lockdown due to another outbreak.
• Find information regarding COVID-19 and Australia here:
https://au.usembassy.gov/
• Follow the CDC guidelines for current travel advisories to Australia, as well as the U.S. Embassy guidelines.
Typical Costs in Australia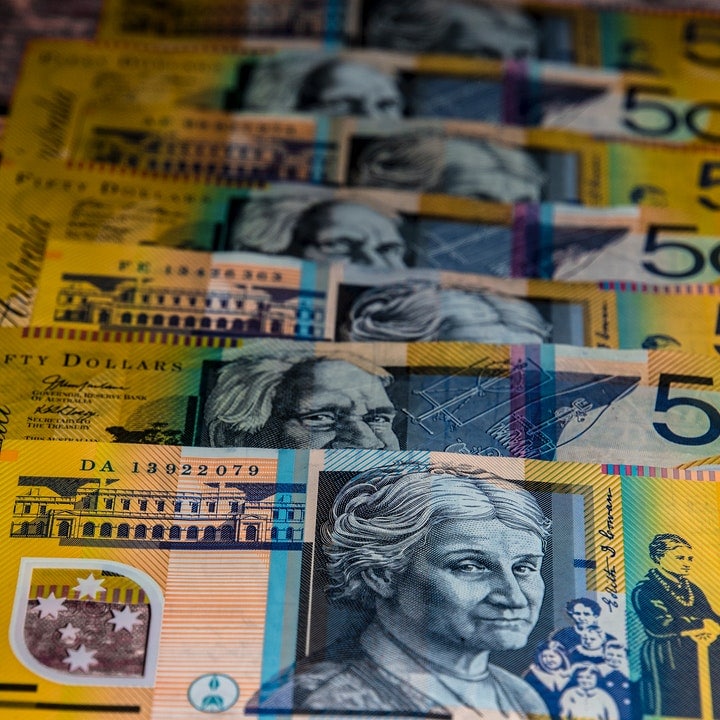 While eating in Australia, you'll find that an average meal to cost about 20 AUD ($15 USD), a meal at a nice restaurant will cost about 45 AUD ($35 USD), and a McDonald's value meal is about 12 AUD ($9 USD). Beers cost around 9 AUD ($7 USD).
Utilizing public transportation like Greyhound busses is the best, most cost effective choice.
Food to Eat in Australia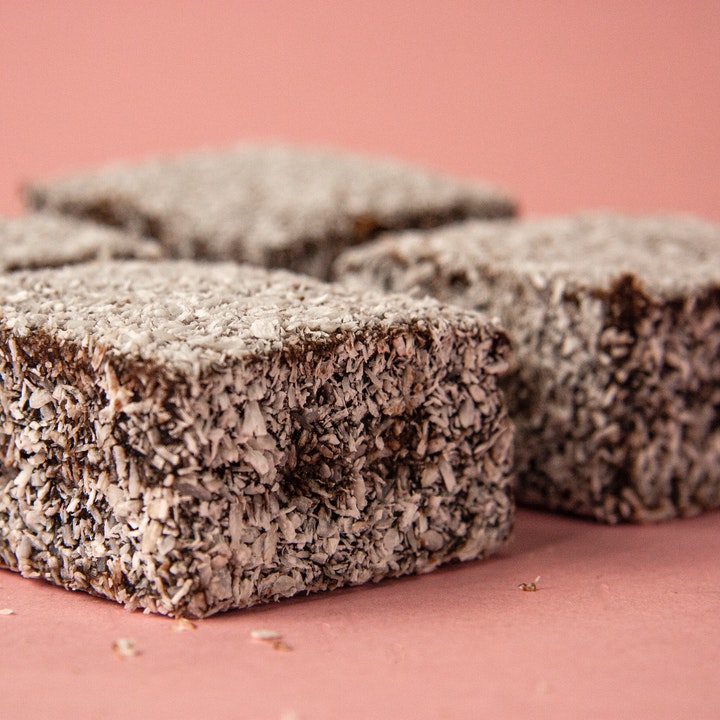 • Vegemite is a dark brown paste made from vegetables, yeast extract, and spice additives. Most people try it and don't like it, but you need to try it once! It is most commonly eaten on bread or toast with butter.
• Tim Tam's are Australians' favorite chocolate biscuit. Eat it by way of the Tim Tam Slam: bite the diagonal corners off the Tim Tam and take a cup of coffee, tea, or hot chocolate. Then, use the Tim Tam as a straw and drink through the biscuit. Before it gets too soggy, eat the soft, gooey Tim Tam.
• The Lamington is an Aussie classic dessert, made of a delicate sponge cake, topped with decadent chocolate topping and immersed in coconut flakes.
• Fairy bread is made from white bread, butter, and thousands of tiny rainbow sprinkles. You most often find these at a kid's birthday party, but hey, you might find some adults enjoying them too!
• Anzac biscuits are made using rolled oats, flour, sugar, butter, golden syrup, baking soda, boiling water, and desiccated coconut. They have long been associated with the Australian and New Zealand Army Corps established in World War I.
• Meat pies are pies with meat and a flaky pastry dough exterior. The classic Meat pie comes with tomato sauce, however, there are tons of varieties! Like a Beef Curry pie, Butter Chicken Pie, Chicken & Leek Pie, the list goes on and on
• Pavlova is a legendary dessert in Australia made of a soft filling and crisp meringue crust, topped with whipped cream and seasonal fresh fruits. New Zealand (#2 on our list!) and Australia are still in debate about who invented it.
• Witchetty Grub is a term used to describe large, white, wood-eating larvae of several moths. Edible either raw or lightly cooked, they are sought as a high-protein food by Aboriginal Australians. The raw witchetty grub tastes similar to almonds, and when cooked, the skin becomes crisp like roast chicken, while the inside becomes light yellow, like a fried egg. Psst! It's one of the 21 Most Exotic and Weird Foods in the World.
• Kangaroo or Emu. Yes, you might be traveling to Australia to visit these beautiful creatures as they hop around! But they are also eaten by many in Australia. It is lean red meat and quite tasty.
• An Aussie BBQ! While you're in Australia, you must attend an Aussie BBQ. The barbeque will most likely consist of seafood, sausage, lamb, pork, etc. The emphasis will be on the meat!
• Snags are the Australian version of the US hot dog. The Australian version consists of white bread paired with a sausage, sauce, and maybe caramelized onions.
• Bowen Mangoes are a country favorite, however, Australia has several varieties of mangoes. All yummy and refreshing when it is just too hot out!
• Sausage Rolls are made of sausage meat and wrapped in a crispy, flakey, puff pastry. They're usually paired with tomato sauce, and there are vegetarian options available too.
• Hungry Jacks is a fast-food chain that's on our list of the Best Local Fast Food In 20 Countries. Burgers, fries, and more!
Drinks To Try in Australia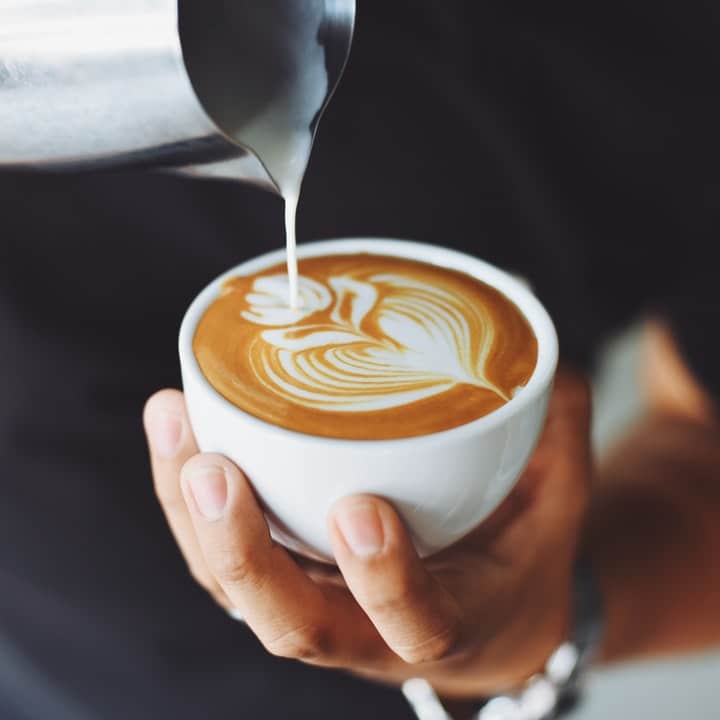 • Fizzy Apple Cocktail is an Australian mixed drink made with a combination of apple vodka, apple juice, and lemonade.
• Lemon Barley Water is a healing tonic made by slowly simmering barley, sometimes with lemon zest, until it is cooked. The liquid is then sieved and combined with lemon juice and honey or sugar.
• Long black is a coffee that combines an espresso shot with hot water, but unlike Americano, long black is prepared by pouring or directly extracting the espresso into a cup of hot water. The result is a full-bodied drink with a thick, creamy foam on top.
• Flat white is a coffee with a double shot of freshly brewed espresso and milk, which is usually steamed to create a light, silky microfoam. The Aussie's love their coffee! Speaking of, did you know you can enjoy coffee in wine glasses? Yes. Blacklist Coffee Roasters is a small chain in Australia, however, their first 'cellar door' concept store has opened in Subiaco. Here's what that means. Sit at the filter brew bar and sip on rare and high-end single-origin coffees from crystal wine glasses, with each pour accompanied by detailed tasting notes. Essentially, you are at a wine tasting…for coffee. Check out the 21 Best Coffee Shops in the World.
• Traditional Ginger Beer is a must try, it's called Bundaberg. Drink it straight, or as a mixer in cocktails, non-alcoholic drinks, and punch.
• Lemon, Lime, and Bitters is made with a combination of lemonade, lime juice cordial, and Angostura bitters.
Top Cities to Visit in Australia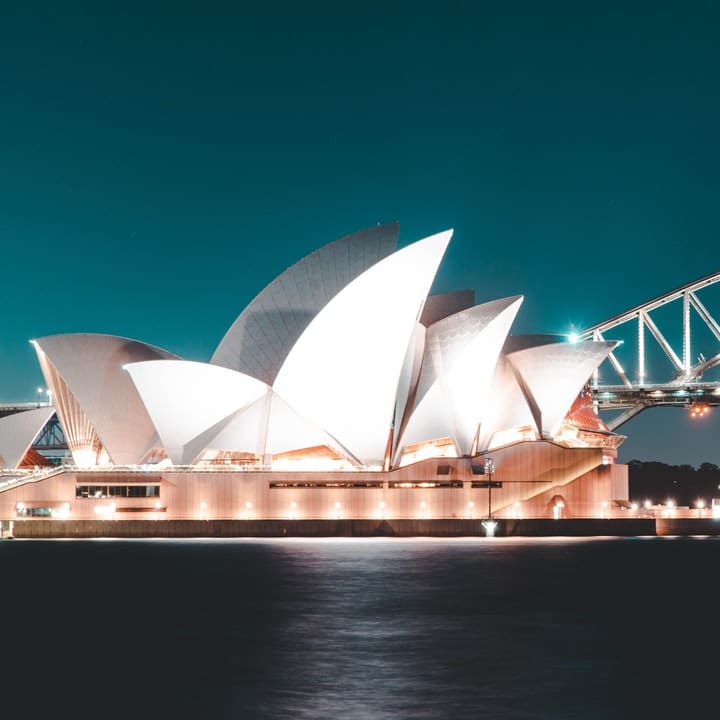 • Brisbane is Australia's third-largest city and it's the hub of Queensland culture. Be sure to visit the historic Windmill and Old Commissariat Store, built by convicts in 1828, cuddle with koalas at the Lone Pine Koala Sanctuary, and stroll along the Brisbane River. Lots to do!
• Sydney is a bright city that combines history with modern charm (and Wallaby Way). In one day, you can stroll by beaches, parks, visit art museums, and enjoy the Sydney Opera House. Stroll along the beautiful harbor, visit the Royal Botanical Garden, check out a brewery, and more in this fun city.
• Melbourne is an eclectic city, with something to do for everyone. Check out art, cozy cafes, sports, and more. Visit the National Gallery, the Botanical Gardens, ArtVo, Dandenong Ranges National Park, the Old Melbourne Gaol, and Queen Victoria Market.
• Cairns is the place to be if you're an adventure-seeker and love nightlife. It's a great spot to stay for visiting the Great Barrier Reef, Daintree National Park, and the islands in Queensland's tropical north. Be sure to take a ride on the Kuranda Scenic Railway, which travels over bridges and through tunnels hand-made by North Queensland's pioneers over 100 years ago. Plus, check out the UNESCO World Heritage-listed Kuranda Rainforest.
Must-See Sights in Australia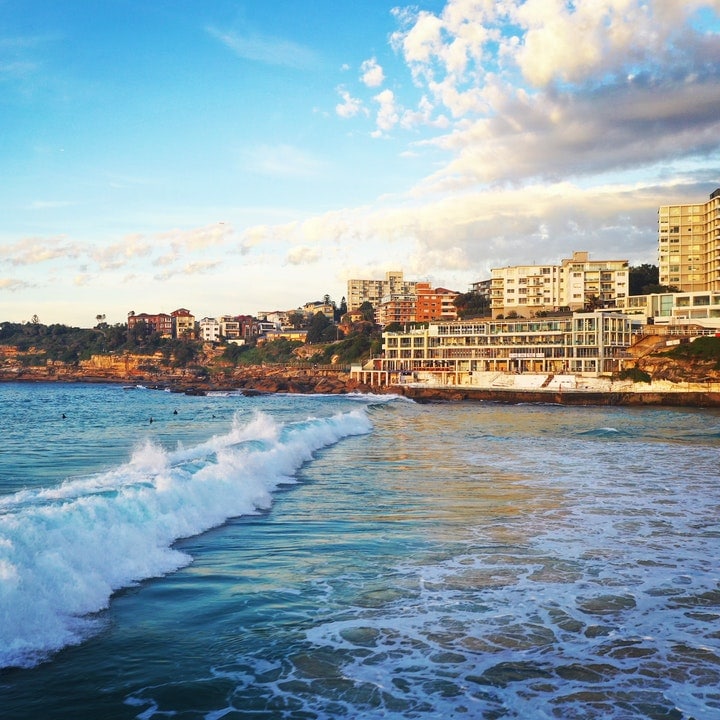 Sydney Opera House
The Great Barrier Reef (One of the 7 Natural Wonders of the World!)
Uluru
Great Ocean Road
Bondi Beach
Kakadu National Park
Whitehaven Beach
Daintree Rainforest
Lake Hillier
Jenolan Caves
Blue Mountains National Park
Lone Pine Koala Sanctuary
Australian War Memorial
Mount Wellington
Cairns Botanic Gardens
Tiwi Islands
Hutt Lagoon
How to Get Around Australia
The best way to get around the country is via public transportation, mainly busses. There are plenty of routes and times to travel. The Kiwi Bus is an option, with lots of flexible passes and dates, hop-on, hop-off, etc.
Bucketlist Experiences in Australia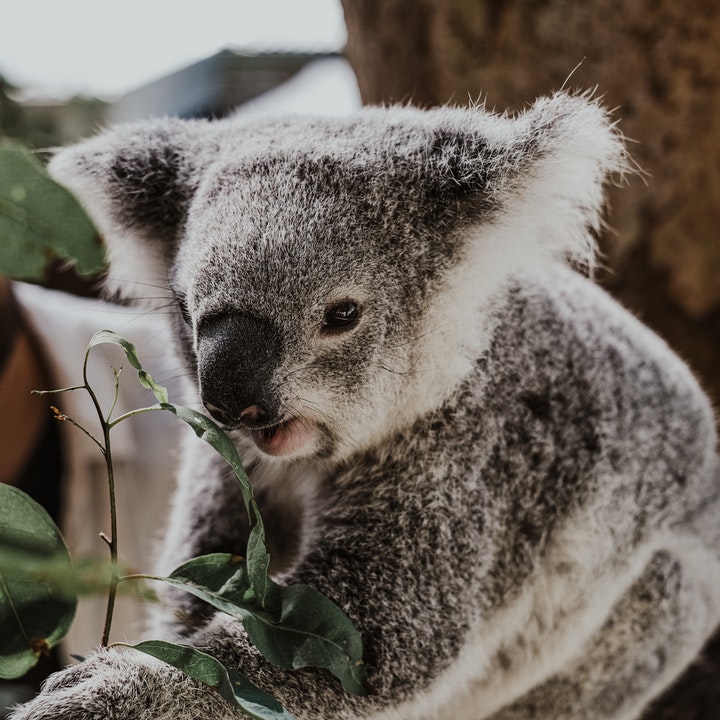 July through October, check out the wildflowers in Western Australia, it's home to some of the most beautiful.
Meet a quokka on Rottnest Island.
Drive the Great Ocean Road.
Visit the Tiwi islands to experience the Aboriginal culture.
Watch the sunset at Uluru.
See the Southern Lights.
Visit the Great Barrier Reef, the world's largest coral reef system.
Hug a koala!
Where to Book Flights to Australia
Click here to find the best flights to Australia.
Where to Book Accommodation in Australia
Click here to find the best hotel deals in Australia.
Click here to find house sitting opportunities in Australia.
Click here to find hostels in Australia.
Click here to find the best vacation rentals in Australia.
Best Travel Tours/Packages in Australia
Intrepid Travel: Brisbane to Cairns Northbound – 8 days
TourRadar: Taste of Tasmania – 6 days
GAdventures: Koalas and Surfing – 7 days
Additional Reading
Books: In A Sunburned Country, Traveler's Tales' Australia
Podcasts: It's A Lot With Abbie Chatfield, Jeans And A Nice Top, Bowraville, Life Uncut
Shows: A Place to Call Home, Wentworth Prison, The Secrets She Keeps
Here are the top Journo Adventures of our travelers who've documented a trip there:
Now that you've seen our guide for travel to Australia, what did you think? Leave us a comment below!