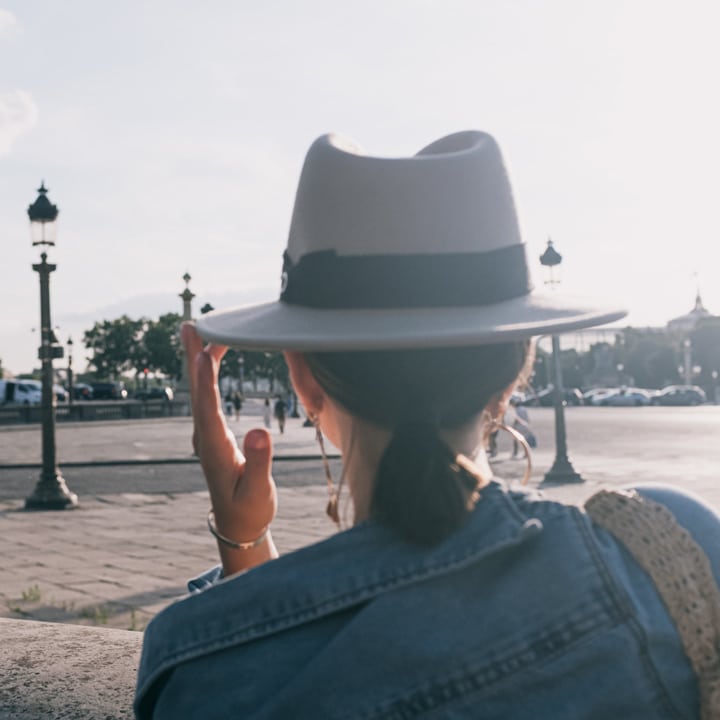 Before I give you the A-Z on creating your travel journal, I have an interesting thought experiment for you…
Can you imagine packing up your life into ONE SINGLE duffel bag?
That's exactly what my wife and I did when we first moved onto our sailboat Sea Otter: one duffel of personal items each, and one small box of other items stored at our folks back home.
It turns out over 90% of the "stuff" we all own can happily be given away or tossed in the bin.
Look around you right now. How much of the things you see are truly meaningful enough that you'd NEED to keep if all you could leave your home with was ONE duffel?
You'll like this…
One of the DEAD SIMPLE decisions you'd face with a "purging" like this is with your travel journals because I can GUARANTEE it wouldn't take more than a nanosecond for them to be placed delicately in your bag so you could keep them forever (which is exactly what I did with mine).
That's how important your travel diary will become to you. It will become a cherished vault of memories…
…stories you'd have forgotten if you didn't jot them down…
…memories you'll look back on for the rest of your days with an ear-to-ear grin…
…a memento you can pass along to future generations so they can bask in your adventures.
And today you're going to see how to write a travel journal of your very own, including travel journal ideas, writing prompts, tips and all the best resources around!


What Is A Travel Journal?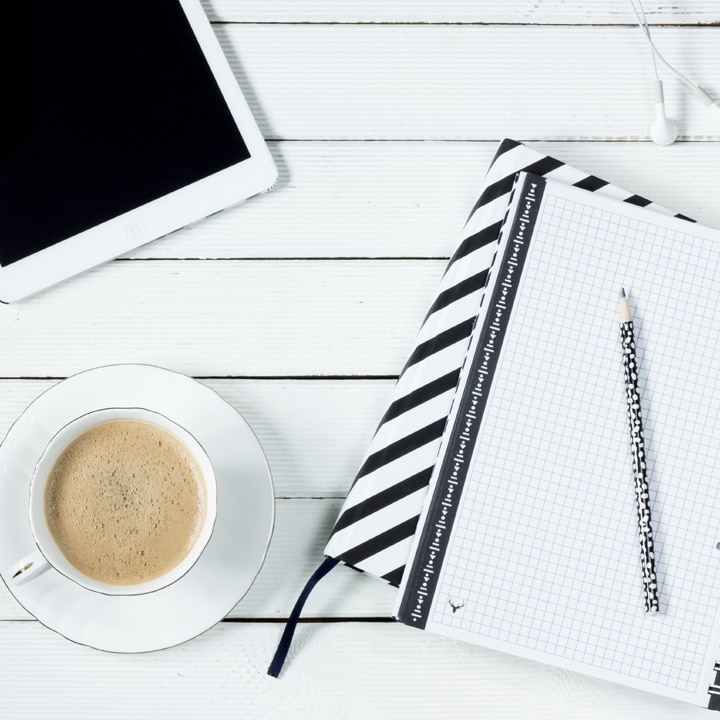 Simply put, a travel journal is a diary of your time on holiday or vacation. It's a place to jot down the things you never want to forget: people you met, important details, funny events, raw experiences.
And as we'll discuss, it can take many forms, such as a paper notebook, a DIY scrapbook, an app, a website, and everything in between.


Is There A Difference Between A Travel Journal, Trip Diary, And Travel Log?
People often get confused about whether there's a difference between these terms, but the answer is that they're all the same thing.
Whether you prefer to call it a diary or a log doesn't matter because you enter inside is the same: the stories of your travels.
And here's an interesting fact you might enjoy:
The term "travel log" (otherwise known as "travelogue" or "travelog") originally comes from the term "ship's log," which was how sailboats and other seafaring vessels tracked the details of the voyage. They called it a "log" because of a wooden float that they used to drag behind the boat to measure speed.
…You know, in case you were really wondering. 😉


Why Keep A Journal While Traveling?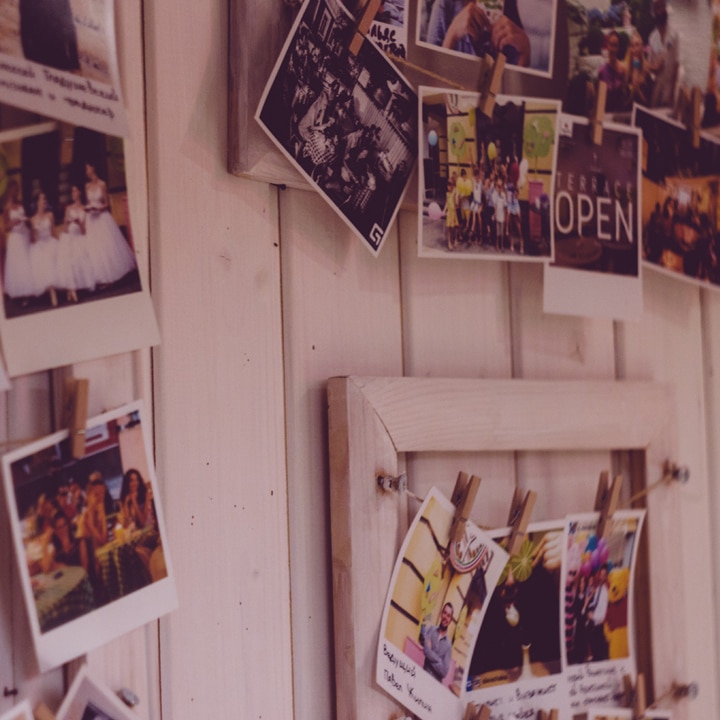 The experience is priority one.
Followed closely by a way to remember that experience.
You know this conundrum:
If a tree falls in the woods, does it make a sound?
Now how about this doozie:
If you forget most of the things you did on your trip, did they really happen?
Well of course they did! But wouldn't it be so much sweeter if you KNEW you would remember that adventure for the rest of your life? Hell yeah!
THAT is why it's SO important to keep a journal while on your trip: to remember the best days of your life — those days spent abroad exploring new places, meeting new people, experiencing new cultures.


What Are The Different Types Available?
If you want the best travel journal, you first need to know what type you would prefer.
There are 2 main types to consider, and they are very different:
1. A paper notebook style journal
2. A digital, multimedia style journal (such as an app)
Let's take them one by one:
A Paper Travel Journal: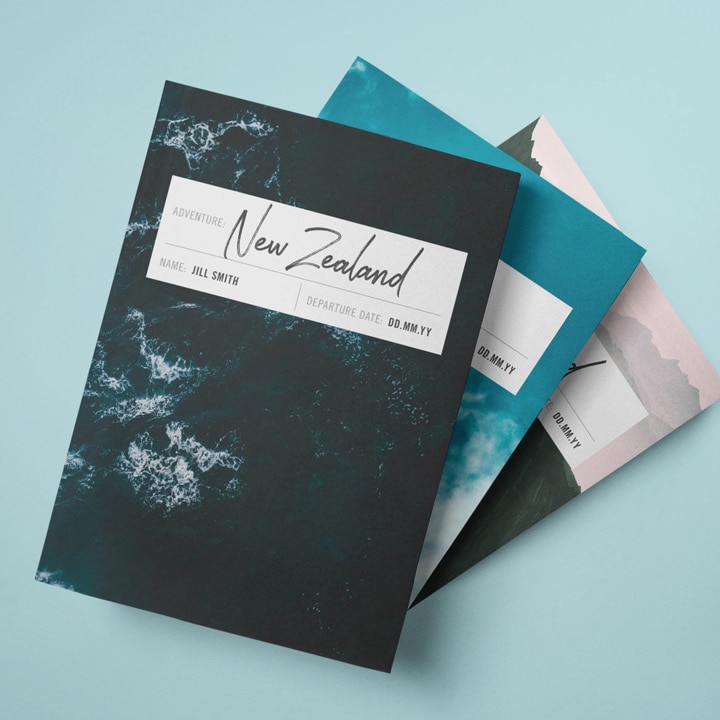 These are, most often, simple notebooks that you tailor to your travels. Blank page after blank page, ready for ink to cover the lines.
The main benefits of a paper notebook style journal are:
Some people like the physical act of writing, as opposed to typing on their phones or tablets.
It's physical. You can hold it in your hands. It can sit on your bookshelf and physically take up space.
They make really cool gifts (especially personalized travel journals).
You scrapbook with it by gluing in boarding passes, ticket stubs, and anything else you want to keep a hold of.
A few shortcomings of a physical journal are:
You can lose it! 😩
You can only write it in, not easily add pictures or videos from your phone.
You can't track or tag locations automatically.
They take up physical space (if you are a diehard minimalist).
You can't share your stories online.
A Digital Travel Journal: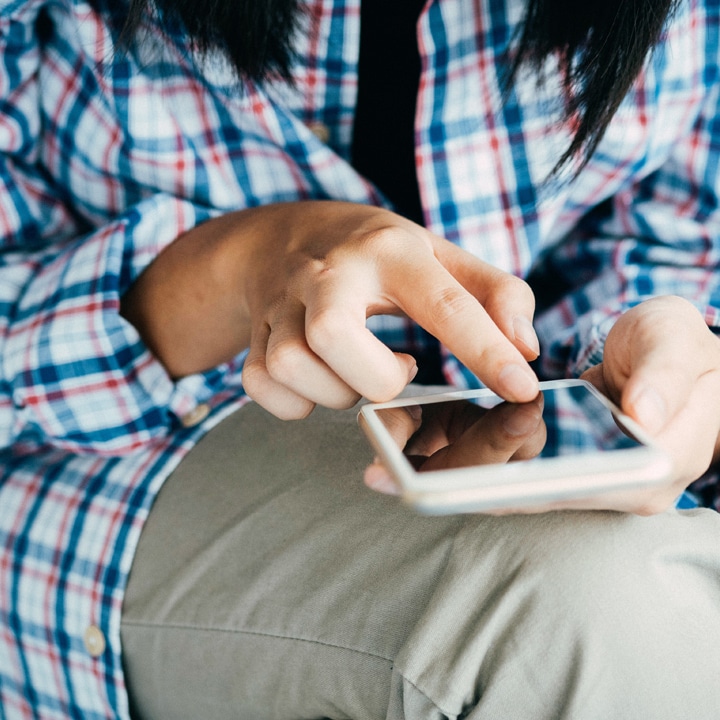 Digital journals are usually apps and websites that work well for journaling. That said, you could also DIY it by simply documenting your travels in a simple text doc on your computer or the 'Notes' app on your phone (just make sure you back them up properly!).
The best ones store all your entries securely to the cloud, so you never have to worry about losing your memories.
You can add pictures directly from your phone's camera.
The best ones allow you to add videos too!
You can collaborate with travel-mates to the same journal, which makes sure you get ALL the stories from all angles (and pics too).
The best ones automatically tag locations for you and show your routes on a map.
The best ones allow you to 'publish' your journals online for your friends and family to follow along.
A few shortcomings of a digital journal are:
It's in the cloud, so you can't place it on your coffee table and peruse when you're in the mood (although the best ones do allow you to print your journals too).
You can't glue in physical mementos you want to hold on to.
They're harder to give as gifts because the "unwrapping" just isn't the same.
As you can see, there are tradeoffs with each style and the answer to which is better truly lies in what you find as more important. Do you want to share it online or are you happy to keep it privately written on your bookshelf? Are you cool with just being able to write or do want to add pictures, videos, and maps?
Think about what's best and go for it! Remember, you can always choose a different style next time!


5 Of The Best Travel Journal Notebooks To Buy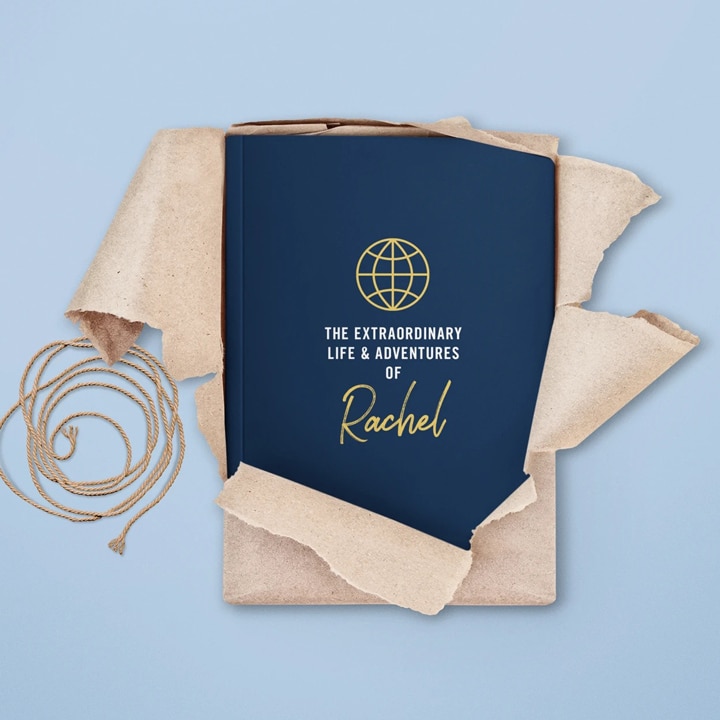 There are loads of travel journals available for you to buy online. Some with simple ruled pages, others with prompts and other interesting things inside, and some are personalized for that extra cool touch.
Here are our top 5 favorites (including a few of our best selling personalized journals, of course 😊):
1. The Extraordinary Life & Adventures Notebook (Personalized!) by Journo Travel Goods
2. Refillable Leather Journal Traveler's Notebook by Moterm
3. Personalized 'Comrades in Life, Love & Adventure' Couples Travel Journal by Journo Travel Goods
4. Simple Premium Leather With Monogram by OxAndPine
5. The Custom Boarding Pass Travel Journal by Journo Travel Goods
There are plenty of options out there. The best of which comes with personalization and are an ideal size for hauling around on a trip.


What Is The Best App For Journaling?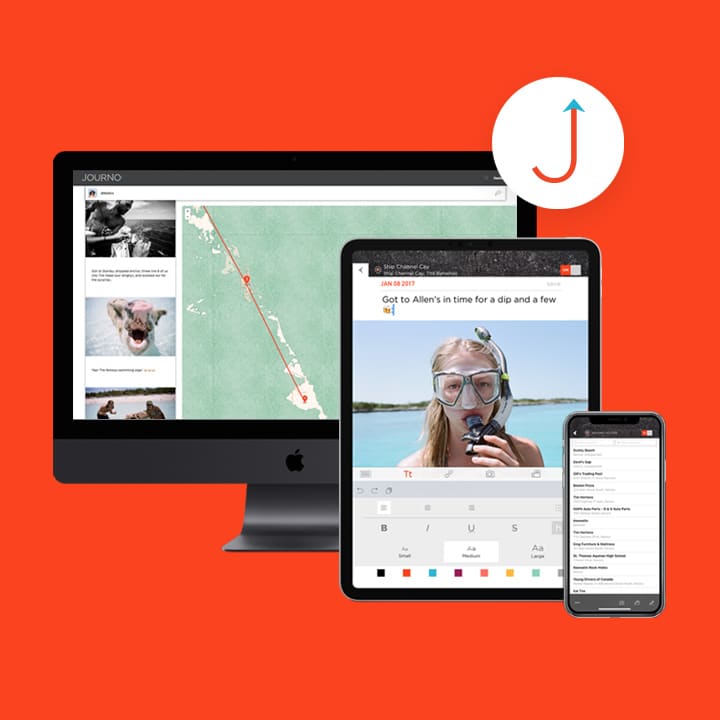 I founded Journo to do ONE THING: help fellow travel junkies track, remember and share their adventures like they couldn't do ANYWHERE else.
It all started while at anchor in a secluded bay in The Bahamas, when I was trying to describe in my paper journal the most strikingly red sunset I'd ever seen. But I couldn't find the words.
…and I felt like I was going to miss out on that memory if the only way I was trying to document it was on paper.
The very next day the idea for Journo was born. It's taken on a life of its own since – developing a huge community of incredible travelers and winning "Best Travel App" by IMA Awards.
National Geographic Travel put it simply:


"Sharing memories from a trip can get messy. Journo removes the pain."
Journo is loaded with cool capabilities that make it so much easier to document your trips. And even comes with your very own travel blog so your friends and family back home can follow along (and endlessly drool at your adventures 🤤).
Journo is available on iOS for iPhones and iPad, with Android coming soon. Of course, there are a few other travel journal apps out there and I encourage you to compare with Journo and use whichever you think is best.


What do you write in your journal? 10 Fun Travel Journal Ideas To Inspire You!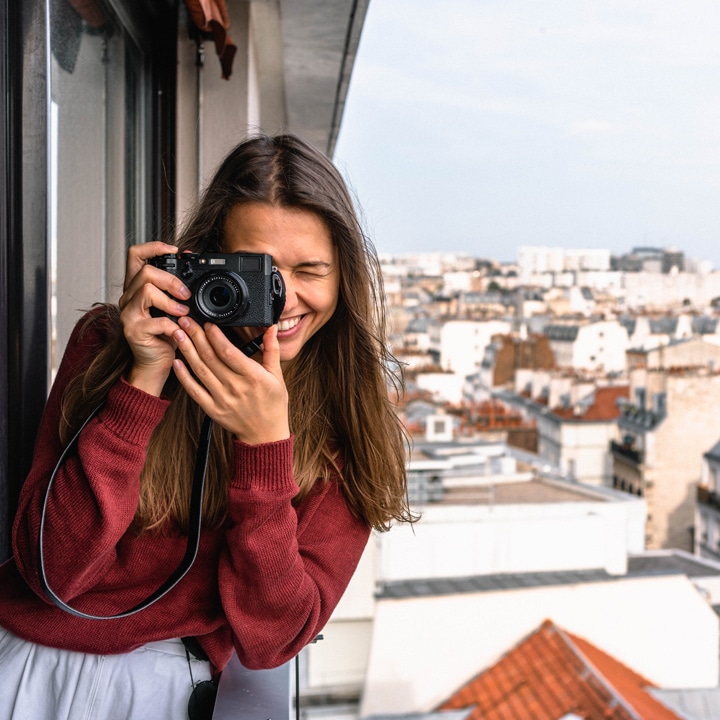 A little nudge can go a long way when you're first starting out. So to get your mind running, here are 10 of our favorite ideas to include in your trip diary:
1. Start before your trip. Jot down your pre-trip planning list, where you're going, who with, what items are on your must-see and must-do lists. Write about anything you're most excited about, even if it's simply relaxing on the beach and going through a couple of great books!
2. A picture is worth a thousand words. If you're using a travel journal app like Journo, the simplest thing to do is start in your photo album. Look through, grab a pic that catches your eye, add it to your Journal and then write the story about it! If you're using a paper journal, consider bringing along a mini polaroid like this, and then paste in your pics!
3. A video is worth all the words. This one only works with a limited number of apps that allow for video (like Journo, of course 😉), but including a video of a memorable moment can really take your entries up a notch.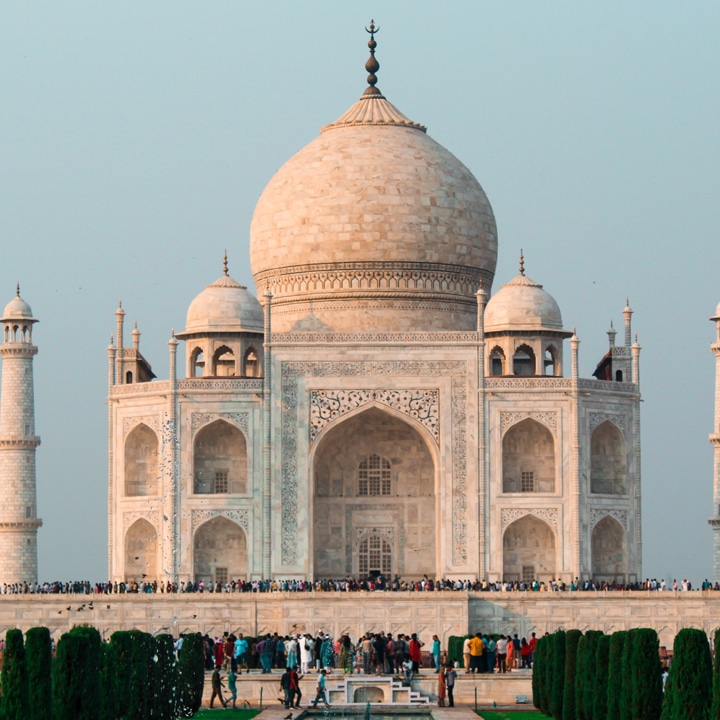 4. Oh, the sights! We often say, "Don't be a tourist. Be a traveler." But we always recommend seeing the big sights, even if they're in massive tourist traps. They're big sights for a reason – they're incredible! Add them to your journal. Write about if they lived up your expectations or not.
5. It's all about the people. I guarantee some of the longest-lasting memories you'll have from a trip are of the people you meet. We, humans, are built for connection, and so a beautiful connection with a new friend or complete stranger can have a lasting impact. Document it!
6. Let's not forget about the food. Even the most non-foodies amongst us love to talk about amazing food experiences abroad. I'll never forget my squid ink spaghetti on The Amalfi Coast, or navigating my way through Cuy (Guinea Pig!) in Cuzco, or my daily street dumplings in Shanghai. Take pics of your favorite dishes, jot down the restaurant (or pin it on a map in Journo), and describe the food in detail! 😋
7. Map it! If you're anything like me, you love the look of a cool map. Now, doesn't that map get even sweet when it's of YOUR travel route? Yep! Draw it and color it if you're using a paper journal (gives you something to do when in limbo or on a long train ride). If you're using an app, it should pin your route for you.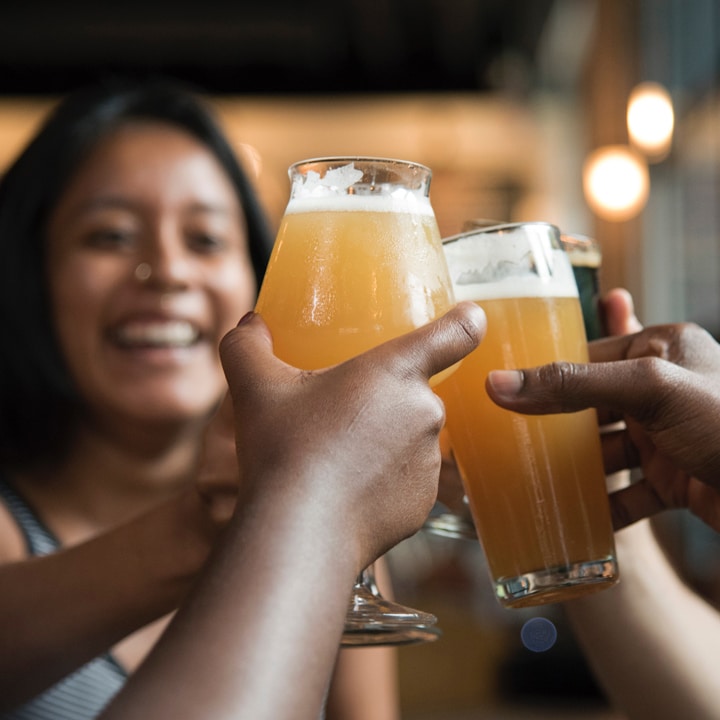 8. Paste in awesome mementos. This one is best for the paper journalers amongst us because you can literally glue in cool stuff from your adventures, like maps, ticket stubs, bottle labels, coasters, postcards, foreign dollar bills, candy wrappers, etc. Whatever you find interesting, toss it in! If you're using an app, just take a pic of it!
9. Write about yourself. No better place for a little bit of introspection than on a trip. And that's usually because – if you're doing it right – you're pushing yourself out of your comfort zone and growing as a person. Write about that. Write about your feelings, changed opinions, ups, and downs, whatever it may be that you're going through!
10. Team up! We created Journo as a collaborative journaling tool because it's a ton of fun for you and your travel-mates to be journaling in the same place (here's my wife, Mak, and my collabo Journo from a sail a while back, as an example). You get all the stories and, oftentimes, a hilarious new angle on a shared experience. If you're using a paper journal, just pass it around, maybe even taking turns documenting the days.
>> New: 100 travel journal prompts for ever part of your adventure.
And whatever you do… don't overthink it! It's better to just roll with it than overthink it. It's just an entry, after all. Just write!
One thing we've discovered from our community of travel journalers is that it can be hard to find the time while on a trip to keep up with your journaling. Here's some help with that…


4 Writing Tips To Fill Your Travel Journal With Ease WHILE Vacationing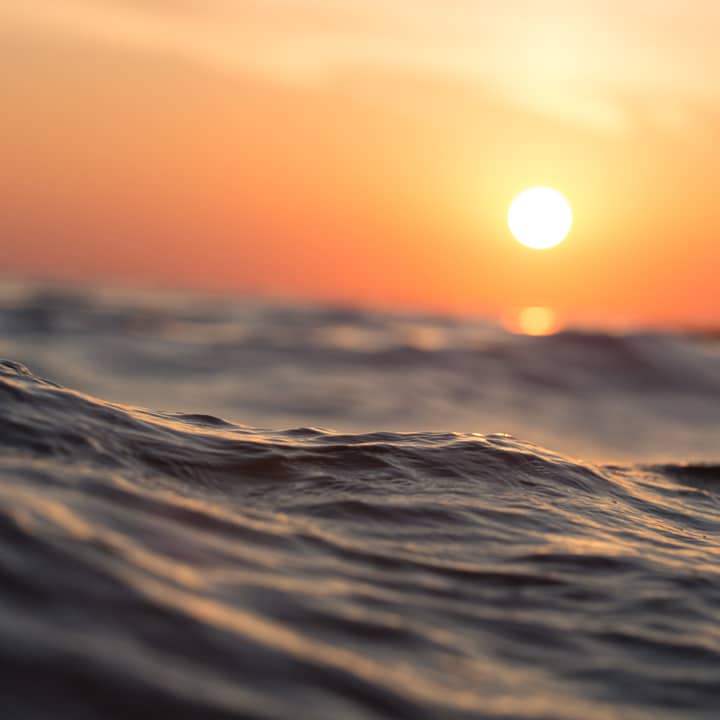 1. Start with today. With limited time, and being pretty beat after a long day, it's tough to keep up. So just don't worry about previous days, just start with today (and catch up as soon as you can or when you get home and maybe feeling the post-trip blues).
2. Think "highlight reel." The quickest way to get that entry rolling is to think about the top 1-3 things that went down today. Add those, then expand later if you want.
3. Start in your phone's photo album. As mentioned above, it's simplest to start by pulling up the date in your phone's photo library, find the best pics, add them to your journal and write a short snippet of it.
4. Consider giving your friends back home a touch of the #TravelEnvy bug. 😜 With Journo, you can publish your entries to your very own travel blog with a couple of taps. This will both make your friends drool and also keep you on track with adding more stories of your adventures.


Conclusion
I hope you found this helpful in getting started with traveling journaling. Remember, the most important thing is to simply begin.
Step one is to grab the right journal for you (thanks for considering Journo in your decision). Step two, if you have time before your departure date, is to start writing now! That easy!
Ok here's one last helpful tip for you…
Try to develop the habit of daily journaling now will make it even easier while on your trip. Here is a free downloadable journaling prompt exercise book for you: The 21-Day Journo Challenge.
Inside you'll get ONE word or image, and all you need to do is write about WHATEVER comes to your mind as you read the word or lay your eyes on the pic.
Have any tips we didn't mention? What do you love travel journaling about the most? Tell us in the comments below!